iTunes is a media management software that organizes your music library. However, due to its difficult UI and pro features, every person doesn't be able to use it. As we all know, every individual is not a tech marvel, so for them, it is difficult to understand the advanced features. Apple always stunned us by its software and products. iTunes is a fine-crafted media organizer but its complicated designed interface creates trouble for many people. It is a universal fact, there is no other software available that overtake iTunes. But in the vast ocean of software, there are some iTunes alternatives available for windows and mac. Here, we've referenced some best iTunes alternatives that reduced the complications and easily manage your media library.
Top 5 Best iTunes Alternatives for Windows/Mac
Are you also find it difficult to use iTunes? If yes, then this write-up is for you. We've summarised some best iTunes alternatives in this write-up. Hence, read on to know some amazing alternatives of iTunes that will surely impress you by its functioning.
1. MusicBee
MusicBee is the best iTunes alternative for organizing the music library. You can easily manage your music library with it. With MusicBee you can find, organize, and play music files in just a few clicks. Musicbee also features online radio, music cloud combinations, and podcasts.  MusicBee is compatible with both windows and mac.
MusicBee allows you to transfer all the files directly from iTunes to it. The auto-tagging feature helps you by cleaning messy or unnecessary music files automatically. MusicBee uses high-tech audio cards to produce the highest quality music to its users. Sync your music files with any devices either android or windows.
Play the music as you want, as it offers a wide-collection of skins (themes), hence you can change skins according to your mood swings. MusicBee enables labels to mark your favorite music files, play it again and again when you would prefer.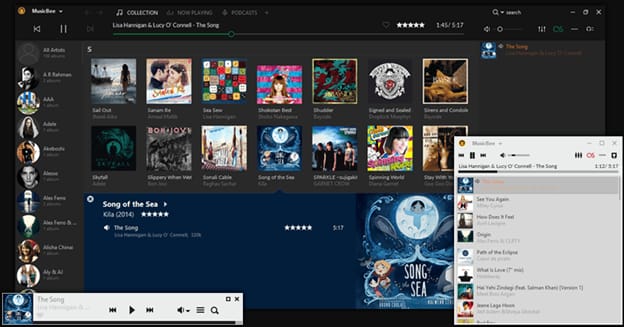 Also Read: 14 Best Audio Recording Software to Record mp3 Music
2. MacX Media Trans
Another deserving contender of iTunes alternative – MacX Media Trans. Having an unorganized and messy music library is big trouble as it takes time to find or play the most favorable music. MacX Media Trans is a mac application that manages your music library as you want. Keep your music library clean and organized with MacX Media Trans. It also transfers music files within apple devices in a single go.
This iPhone alternative provides the highest security to music files via keeping it end-to-end encrypted. The biggest shortcoming of it – not available for windows. Its extremely super fast transferring speed assist you by importing and exporting the files. Now, its time to say, bye-bye to your worries like data loss, transferring issues, lengthiness, and many more. Secure and organize your music library with a decent solution MacX Media Trans.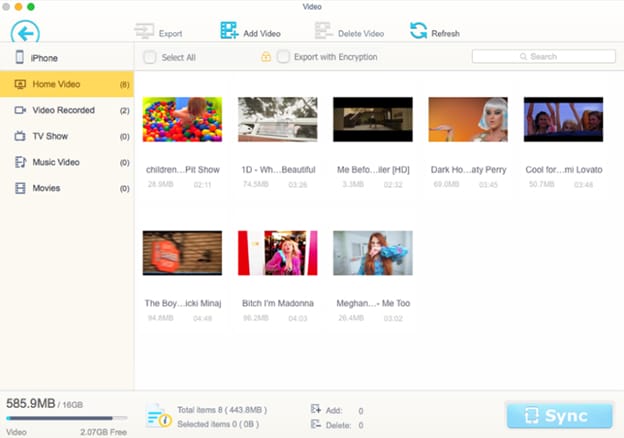 3. DearMob iPhone Manager
If you want a higher level of management to keep your music files organized and specific manner then you should definitely try – DearMob iPhone Manager. DearMob iPhone Manager is the best iPhone alternative that transforms your mess into a clean pocket. You can transfer music files between iPhone, iPad, and other computer systems.
No limitations of iTunes and iCloud bound you to import/export files via DearMob iPhone Manager. However, earlier it was not available for windows but its recent update has made it available for windows too. You can also create ringtones with iPhone music. In simple words, DearMob iPhone Manager is a complete suite for managing your music library and turns it into a jukebox.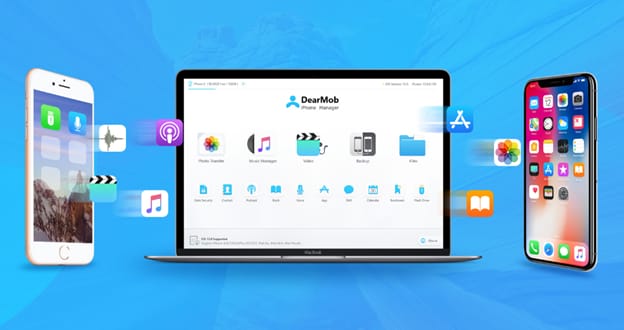 4. Foobar2000
Foobar2000 is an entirely free iTunes alternative based on the multi-operational audio player. It is compatible with almost all possible formats like MP3, MP4, WAV, and more. The user interface of Foobar2000 is very easy to use and you can also modify your files within it. With its pro feature, you can tag your most favorable music files and create a loop on it. However, its icon is not so eye-catching but its advanced features are so engaging that you will surely love it. It has skills to enhance the capabilities of your music library by adjusting several customizations. Supported by both Mac and windows.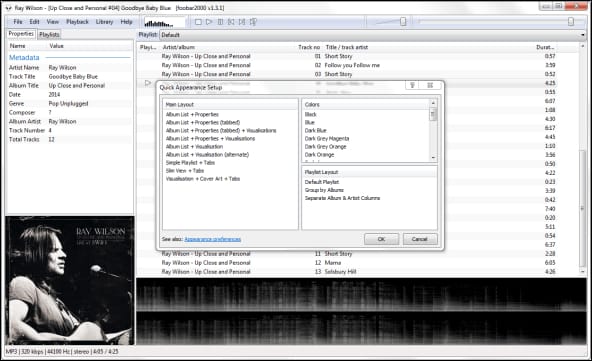 Also Read: 5 Best EXIF Viewers, Editors and Removers on Windows and Mac
5. Musique
Musique another fine-organizer for the music library. It is a great iTunes alternative for iPhone. Ultimately, Musique is an audio player for iPhone, windows, and mac, which never hinders your entertainment. Buzz of Musique among all the artist is common but now every mac and windows user also try this exceptional music player. Musique add more enthusiasm to listeners by showing the lyrics of the song and display the artist's photo as an album's cover. Its queue option allows you to edit, modify, and play the audio. One of the most crucial benefits of using Musique – that it translates the song lyrics in your familiar language.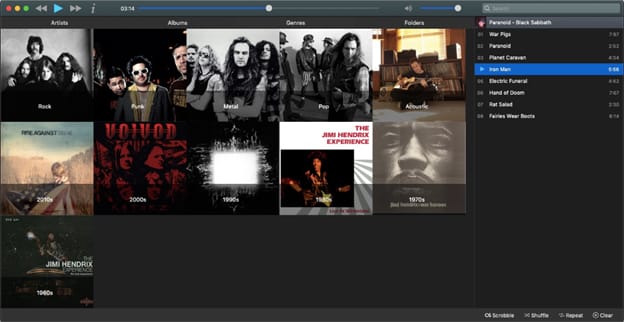 iTunes is undoubtedly the best media organizer software. But its limits and complicated UI (User-Interface) also irritates us many times. We agree that there is no other software has been developed until now that can give competition to its technology and advanced features. However, its advanced technology sometimes creates massive trouble to understand processing. Therefore, we've above gathered iTunes alternatives windows/mac, that will surely give you a touch of iTunes. All the above-referenced applications are based on the latest advanced technology and highly-standardized. Organize your music library with ease.
Subscribe to Our Newsletter
Keep yourself updated with the latest technology and trends with Innovana Thinklabs Limited.