A clean device means snappier performance. Read on to know the best temp file cleaners to get rid of all the junk.
The operating system (OS) is the core of every device whether it is a laptop or PC. If the OS is not in the pink of condition, then it degrades the device's performance as a whole. You often wonder what makes your device sluggish, right? Well, a poorly maintained OS does this.
Talking about the OS, Windows is the one that needs to be maintained the most. Maintaining Windows means that you need to remove junk from it. Junk consists of temporary, unneeded, and every other file that hogs up space unnecessarily and makes Windows inefficient. Removing junk manually can be tough. Thus, you need the best junk file cleaners for Windows to do the needful.
These best temporary file cleaners scrape away every trace of junk from Windows and this, in turn, results in a faster device. But one thing you need to be sure of is that the tool you are using to clean Windows is compatible, safe, and secure.
If you use any random junk cleaner for the PC, then it may expose it to the virus and other attacks. Apart from this, it may also result in fatal system crashes. Thus, to save our readers from such a situation, we dived through the gamut of utilities and curated the best Windows junk cleaners.
What are The Best Junk File Cleaner for Windows 10, 7 and 8 PC
Below are the best temp file cleaners you need for that well-maintained and efficient Windows.
1. CCleaner
One of the best junk cleaner for Windows 10 everyone knows about
Compatibility: Windows 10, 8, & 7
Rating: 4.3/5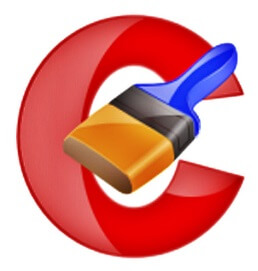 Piriform CCleaner is a household name in the domain of digital cleaning utilities. It would not be incorrect to call it one of the best junk file cleaners for Windows. What made it part of this is the amazing features it offers. We talk about the prominent ones out of them below.
Features of  CCleaner
Efficiently scans and removes temporary files, cache, and unneeded log files.
Scans the registry and helps you fix the missing DLL error with ease.
Finds and removes the files eating up space available on Windows.
Boasts a software updater to update all the out-of-date programs.
It also removes the unneeded settings.
CCleaner mends the broken registry.
It disables the unrequired startup programs to make the PC boot faster.
With this software, you can scrape away the browsing history and cookies to safeguard your privacy.
Pros
Its user interface is simple and easy to use.
Reduces the boot time significantly.
Boasts a PC health checker.
It doesn't delete the cookies that you find useful.
Backs up the registry before making any changes to it.
Cons
Annoys the user with ads.
It consumes a lot of the device's resources.
CCleaner often installs unnecessary addons on the PC.
Its free version lacks advanced features.
Price
You can use this tool for free. However, if you want an advanced junk cleaning with high-level features, then opt for its paid version that comes for $24.95/year (single PC license) and $39.95/year (three PC license).
Bottom Line 
Concluding our thoughts about CCleaner, we can say that it is among the best junk cleaner for everyone who wants to remove temp files, along with fixing registry issues on Windows 10. However, to make the most of its software, it is better to spend a few bucks and get its pro version.
2. AVG Tuneup
Best junk cleaner with sleep mode 
Compatibility: Windows 10, 8, 7
Rating: 4/5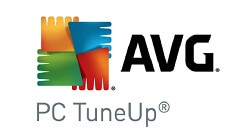 AVG is a household name as it has given a lot of PC care utilities to users all across the globe. AVG Tuneup is one of these offerings and the best software to clean junk files in Windows 10. What makes it a widely used utility is the features it provides to delight users. Below we share a few of them.
Features of AVG Tuneup
It comes with an in-built software uninstaller.
Eliminates temporary files and bloatware from Windows.
Detects and resolves issues related to the Windows registry.
Deeply and effectively cleans the hard drive of your device.
There is a sleep mode that puts the unneeded apps to sleep till you need them,
Hosts a tool to improve the battery life of your computer.
It gives you options for remote PC management.
With this software, you can find duplicate files on your PC.
There is a software updater to update the outdated programs automatically.
It also has an uninstaller for unrequired programs.
Pros
Updates all the outdated software in a single click.
This free junk file cleaner has multilingual support.
Performs real-time PC monitoring.
It does the day-to-day PC maintenance automatically.
Cons
It is less suitable for commercial or business purposes.
This app is a bit more costly than other best junk cleaners.
It sometimes installs applications that you may not need.
Sometimes, it annoys the users by giving false alarms.
Price
You can try this software for thirty days without paying anything. And if the software lives up to your expectations, then you can get its full version at a yearly price of $69.99 for ten devices.
Bottom Line 
After closely looking at the features, pros, cons, and pricing plan of this software, we can safely conclude that it is one of the best apps to clean junk files on a PC and boost the startup speed at the same time. However, it may not be the perfect choice for users who want a budget-friendly junk remover.
3. IObit System Care
Best junk file cleaner with the power of AI
Compatibility: Windows XP, Vista, 10, 7, 8
Rating: 4/5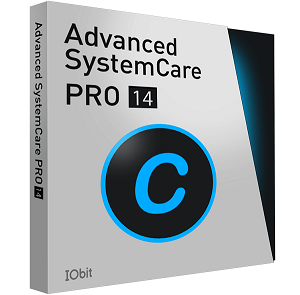 IObit is another well-known name in the PC care domain. Time and again it has delighted users worldwide with incredible products. This offering from the developer is also one of such utilities and the best temp file cleaner. Let's have a look at its features.
Features of IObit System Care
Doubles up as a Windows registry cleaner.
Boasts a startup optimization functionality to quickly scan the startup applications and deactivate the unneeded ones.
Optimizes the device in a single click.
There is an AI mode that makes personalized cleaning plans for your computer.
Its LiveBoost tool offers real-time protection to your PC.
This software also comes with robust firewall protection.
It keeps the frequently used programs on your PC up to date.
IObit's SystemCare clears tracking data and hides your digital fingerprints.
It also encompasses a startup manager and internet speed booster.
This program erases online traces and blocks unauthorized access for privacy protection.
Pros
It is a completely free junk cleaner for PCs.
The user interface is pretty simple and easy to use.
There is a quick registry fixer.
It also has a disk defragmenter.
You can set the scanning schedule.
Cons
It does not allow you to scan the external files.
The rescue center is a bit complicated.
Scanning results are not descriptive enough.
Not so good customer support.
The NetBooster is quite ineffective.
It lacks personalization options.
Price
You can get the basic version of IObit System Care for free. However, for advanced cleaning and PC optimization, you can go for its pro version that is available for $29.99/year (single PC plan) and $49.99/year (three PCs plan).
Bottom Line 
IObit System Care is among the best junk cleaners for PCs to remove all kinds of junk, including temp files from Windows 10. The use of artificial intelligence or AI is what makes this software unique and worth a shot.


4. Razer Cortex
Best junk cleaner for the gamers out there 
Compatibility: Windows 10, 8, 7
Rating: 4.2/5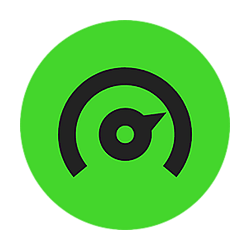 Here comes a treat for the gamers that like a true magician scrape away every trace of redundant files that hampers the gaming performance. It is an effective utility to clean junk and speed up Windows PC. Below are the features that brought it to this post.
Features
It stops the unnecessary processes while you play games, so you get higher frames per second.
Razer Cortex autostarts whenever you open any game.
This software creates a microimage of Windows, thereby enhancing the computer's FPS ability.
It allows you to scan and delete junk automatically for increased disk space.
This program performs useful functions like optimizing disk caches, changing network settings, and disabling the Windows services that are not in use.
It also defrags the files of games you like to play.
Pros
The game quality settings are easily customizable.
A highly useful game booster.
Cons
Focuses specifically on the needs of gamers.
No advanced cleansing features.
Price
Razer Cortex is a totally free junk cleaner for PCs.
Bottom Line 
If you are an ardent gamer, then Razer Cortex is among the best free junk file cleaners for Windows 10/8/7 to boost gaming performance.
5. BleachBit
One of the best free open-source software to drive stubborn junk away
Compatibility: Windows Vista, 7, 8, 8.1, 10
Rating: 4.2/5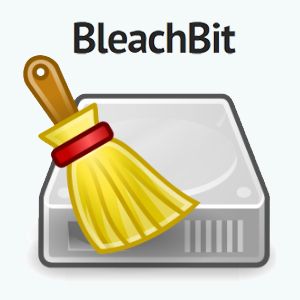 Here's underrated but the best temp cleaner for PC. It quickly scans Windows and removes even the slightest trace of junk from it. And as it is open-source software, you can freely examine its codes. Below we discuss more of its attractive features.
Features
There is an option to preview the files before deleting them.
It comes with a file shredder to hide the file contents and make it irrecoverable.
You can overwrite the disk space to hide the files deleted earlier.
With this software, you can make use of XML to write your own cleaners.
BleachBit allows you to ignore folders that you don't wish to clean.
Pros
It is a portable program.
BleachBit is lightweight software.
It is quite an extensible junk cleaner.
Cons
Sometimes, it takes a bit longer to detect junk files.
The descriptions it gives are not so informative.
Not so attractive UI.
Price
As said above, BleachBit is entirely free software that you can use to scrape away junk from your computer.
Bottom Line
BleachBit can be a good choice if you want an open-source junk cleaner with a command-line interface and deep cleaning abilities.
6. Wise Care 365
One of the top free junk cleaners for PC with disk shredder 
Compatibility: Windows XP, Vista, 7, 8, 10
Rating: 4.4/5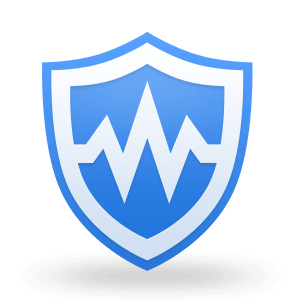 This entrant on our list is also among the best Windows 10 junk cleaners that use state-of-the-art technology to remove junk files. It offers several features that make it a favorite of millions of users all over the World. Let's talk about the central ones out of them.
Features
Boasts tools for real-time protection of your device from threats.
Clears the disk space in seconds and frees up your computer of the accumulated junk.
Hosts some advanced functionalities such as a disk defragger.
There is also a disk shredder that makes recovery of deleted files impossible.
Its disk eraser makes sure that no third party can recover the deleted data.
Its system monitor keeps track of and displays all the information about your PC.
Wise Care 365 stops unwanted applications from becoming a part of the PC startup.
It removes invalid entries from the Windows registry, creates a backup, and restores it.
This software keeps an eye on the background programs and lets you disable the unneeded ones easily.
Pros
Takes the computer's speed a notch up.
It comes with an easy-to-use UI.
You can automate some of its tools.
It lets you be in charge of what's cleaned.
The software also works as a portable program.
Some of its tools are accessible from the right-click menu.
Cons
To unlock some high-end tools, you need to get the pro version.
No enhancement in experience relating to heavy processes such as gaming.
Price
Wise Care 365 is a free-to-use software for basic junk cleaning. If you need advanced tools, then you can choose from its paid plans that start from a yearly single PC license for $29.95.
Bottom Line 
Wise Care 365 is one of the perfect junk cleaning solutions for anyone who wants privacy protection tools, like disk eraser and shredder. If the availability of advanced features is what you prioritize the most, you can certainly give its pro version a shot.
7. Easy PC Optimizer
An easy to use free junk cleaner for PC with one-click Windows speedup 
Compatibility: Windows XP, Vista, 7, 8, 10
Rating: 4/5

As it is evident from the name, this software to clean system junk in Windows 10, makes it easy for you to clean and speed up the PC. It is not only user-friendly but also boasts a one-click tool to speed up your slow computer. Below we talk about more of the features that attracted and instigated us to include this software on our list.
Features
Hosts tools to optimize RAM and enhance the PC's speed.
Detects and helps you fix the system crashes effortlessly.
Boasts the functionality to tweak and enhance the Window's performance.
The software also fixes some common PC errors.
With this software, you can tweak and control PC, browser, and privacy settings.
Pros
The design of this Windows junk cleaner is intuitive and easy to use.
Effectively cleans junk from every nook and corner of Windows.
Cons
Sometimes, it scans the device a bit slowly.
There are no frequent software updates.
Price
You may be delighted to know that Easy PC Optimizer is a completely free junk cleaning tool for Windows.
Bottom Line
In our humble opinion, if ease of use is among your top requirements along with one-click speed enhancement, then this software is among the best choices you can make as far as selecting a junk cleaner is concerned.
8. PC Decrapifier

Here comes another best temporary file cleaner for Windows 10. This portable software comes with many advanced features to remove junk and give the PC's speed much-needed boost. Here we talk about some of its exciting features.
Features
Segregates the unneeded programs in separate categories.
Lets you manually pick and delete unwanted applications.
It also hosts a restore functionality so that you can undo the changes whenever you want.
Displays the percentage of users who have uninstalled particular programs.
Pros
It does not use much of the device's resources.
Lets you remove undesired programs easily without any cumbersome efforts.
Cons
There is no option to search for programs.
The right-context menu is not there to remove applications.
9. FileCleaner
Best temporary file cleaner for Windows 10 with a file shredder 
Compatibility: Windows XP, Vista, 7, 8, 10
Rating: 4.5/5

This is another best junk and temp file cleaner that we recommend. It effectively removes junk and makes the Windows function snappier than ever. Let's discuss some of the features that we found attractive about this utility.
Features
Along with junk removal functionality, it also boosts tools to mend the PC settings.
Finds out the redundant applications and helps you remove them effortlessly.
Hosts a file shredder to keep the sensitive data and files secure.
It helps you detect Windows issues, eliminate system crashes, and mend corrupted settings.
Along with temp files, you can also use this software to delete unwanted browser toolbars.
Pros
It has high compatibility with all the major Windows browsers.
The real-time cleaner and scheduler are configurable for automatic cleanup.
You can choose whether to move or delete large files.
It allows you to preview the files before moving or deleting them.
Cons
Software reactivation is necessary to migrate to Windows 10 from an older version.
Price
FileCleaner comes with a 14-day free trial. After the trial expires you can get its complete version for $49.95 (single PC license), $99.95 (three PCs license), $179.95 (five PCs license), $249.95 (ten PCs license).
Bottom Line 
FileCleaner is a junk cleaning software as straightforward as its name suggests. If your priorities include real-time cleaning and compatibility with all popular browsers, then it is the right choice for you.
10. SlimCleaner
Best junk cleaner for Windows 10 PC that is so light on system resources
Compatibility: Windows XP, Vista, 10, 8, 7
Rating: 3.5/5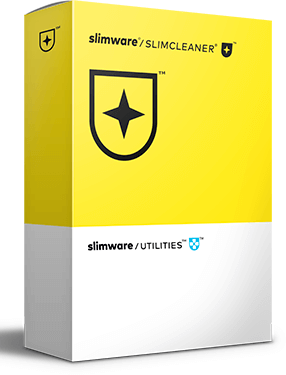 As the name suggests, this is a lightweight and best free junk file cleaner for Windows 10. It is an ideal tool to use for the features it offers. Let's have a look at the prominent ones out of them.
Features
Extends the battery life of the device significantly.
It has support for manual Windows optimization and cleaning.
Hosts tools to optimize the startup applications.
There is a performance boost mode to make the PC perform better.
Pros
Its power mode helps enhance battery life.
The user interface is simple to use.
There are community-based tools.
It comes with Windows 10 oriented data protection.
Cons
It does not let you delete multiple duplicate files at once.
You cannot eliminate useless applications in bulk.
Price
You can try SlimCleaner without even spending a penny as it comes with a 7-day free trial. However, to make the most of this software, you need to pay $19.97 for a yearly single PC license, $59.97 to get a five PC license for a lifetime, $39.97 to buy a three Pcs license for two years.
Bottom Line 
If effective junk cleaning is what you want without putting unnecessary pressure on your system resources, then SlimCleaner is among the best junk file cleaners you can use on a Windows 10 PC.
11. Ashampoo WinOptimizer
Best junk removal program for in-depth PC cleaning and optimization
Compatibility: Windows 10, 8, 7
Rating: 4/5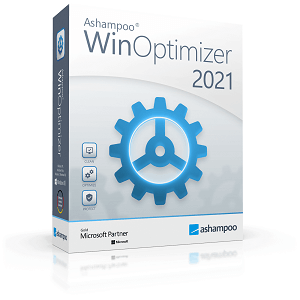 Another software we have on our list to clean junk and optimize PC performance is Ashampoo WinOptimizer. It is a complete package when it comes to removing useless files and improving how the computer performs. Its developers call it a Swiss army jackknife for the PC having 37 powerful modules. Below are the top features that attracted us to this cleaning and optimization tool.
Features
It has a disk defrag tool.
There is a game booster to elevate the gaming performance.
You get a system restore manager to manage system restore points.
With its backup manager, you can save and restore all changes.
The task scheduler allows you to schedule cleaning and maintenance tasks.
There is an internet cleaner to delete traces of your online activities.
Its registry optimizer keeps your registry optimized.
There is a browser extension manager.
You get a file splitter and several other tools to clean and manage your files.
Pros
Effective cleaning in the free version.
Attractive UI.
Easy to use.
One-click optimization.
Cons
You need the full version to use advanced features.
The performance improvements are not so significant.
Price
Ashampoo WinOptimizer comes in both free and paid versions. You can get its paid version for $49.99.
Bottom Line
Ashampoo WinOptimizer can be the best choice for everyone who needs a complete cleaning and optimization package. However, you may not like it if you are looking for miraculous performance improvements.
Do you still have any questions on your mind? Then go through the next section to find their answers.
Frequently Asked Questions
Q1. How do I clean junk files on Windows?
There are two ways to remove junk files from your computer. Either you can do it through the in-built Disk Cleanup in Windows or get the best junk file cleaner software to do it easily. Follow these steps if you choose to clean junk manually with Disk Cleanup.
Type "Disk Cleanup" in the search bar and select it from the results.
Choose the drive you wish to clean and then choose "OK."
Select the file type you want to delete.
Click on "OK."
Q2. Is it safe to delete junk files?
Deleting junk files is not only a safe but also a necessary process. Deleting junk lifts up unnecessary pressure from the system resources and makes significant improvements in the performance of your computer.
Q3. What is the best junk file cleaner?
All the programs listed in this article are the best software to delete junk files from a Windows computer. However, if you need our recommendations to choose one, then below are our top favorites.
IObit SystemCare
CCleaner
AVG Tuneup
Closing Thoughts on the Best Junk Cleaners for PC
Above were the best junk file cleaners for Windows (both free and paid). Use them to clean junk, temporary files, and speed up your device. We would suggest you keep the device free from junk for enhanced performance. Lastly, before you leave, subscribe and bookmark Innovana Blog for more such knowledgeable posts.
Subscribe to Our Newsletter
Keep yourself updated with the latest technology and trends with Innovana Thinklabs Limited.