Kissanime is no longer the go-to place to watch anime, its charm has withered almost completely. Therefore, take a look at the best alternatives to Kissanime to watch the anime shows you love without any interruptions. 
If you are an anime fan, Kissanime may not be new to you. It is among the most popular websites to stream anime for free. However, it has lost its charm due to a variety of reasons, such as frequent crashes while loading the website. And a wide segment of users has already switched to the best Kissanime alternatives.
If you are also in desperate need of the best sites like Kissanime to watch your favorite content without any hassles, this post is for you.
We have curated the best alternatives to our sites similar to Kissanime to give you the best anime-watching experience. Without any further ado, let's take you to them.
Our Top Recommendations for the Best Kissanime Alternatives
Below are the best sites like Kissanime that we would recommend to our readers.
1. Anime Planet
While searching for the best Kissanime alternatives, we found this gem called Anime Planet. It provides you with over 45,000 completely legal anime episodes of varied categories, such as action, romance, comedy, etc.
The most attractive thing about this anime viewing website is its neat homepage. It features the content neatly categorized into categories, like popular anime, popular manga, newest anime recommendations, newest manga recommendations, etc.
Apart from the neat categorization of available anime, it also shows you complete information about popular characters, most loved/hated characters, and anime reviews.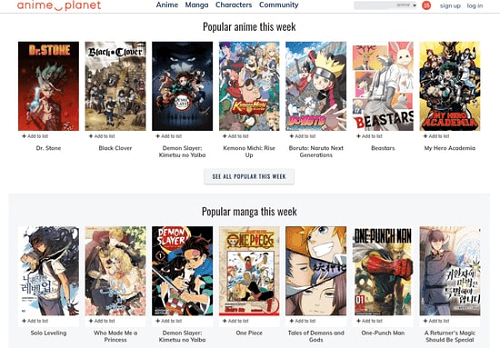 2. Crunchyroll
Here is yet another popular anime viewing website that works as one of the top Kissanime alternatives. However, the content on this website is not limited to anime alone. It also lets you watch manga and Japanese TV dramas (Dorama).
Moreover, in addition to English and Japanese, this website also supports many other languages. You can view over 900 series having 25000 episodes in almost any language you want.
However, it does not offer all the shows for free. You may need the premium version to watch some shows.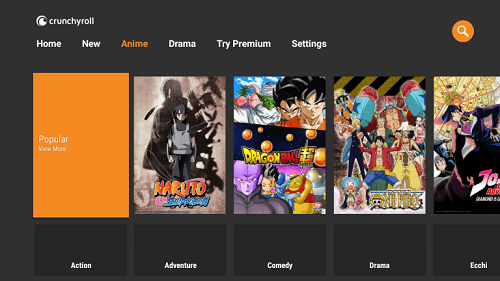 3. AnimeLab
This entrant on our list is also among one of the best sites like Kissanime that you can use to watch anime online. It lets you view anime shows completely for free.
Anime comes from Japan. However, people who do not understand Japanese can take advantage of English dubs (whenever available). And, if internet charges make you worry, you can download shows for offline viewing.
Moreover, direct casting via Chromecast, streaming in multiple bitrates and resolutions, picture-in-picture viewing are also some of its benefits. Further, the shows on the website are updated regularly and you can view detailed information about them.
It is not easy for people to decide which show to watch. Therefore, you can rate the titles to help others pick one for their next binge-watching session.
Note: AnimeLab is specifically for viewers in New Zealand and Australia. And, the website is now changing its name to Funimation.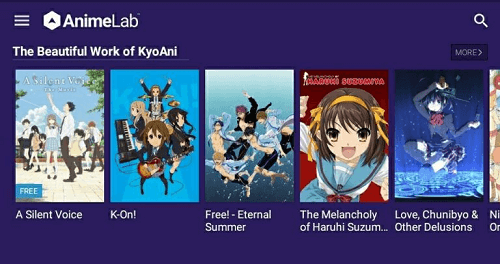 4. Chia-Anime
Here is another website that you can use instead of Kissanime to watch high-quality anime for free. The best thing about this website is its beautiful interface that hosts anime/manga from multiple genres, such as comedy, drama, etc.
For non-Japanese people who are anime fans, it comes with English subtitled versions of almost all shows.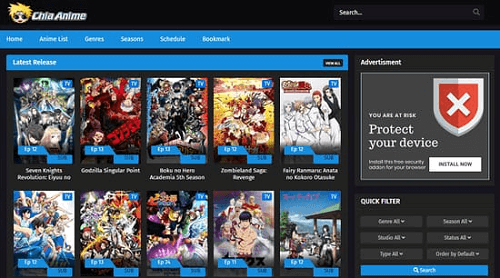 5. Anime Freak
Let's now talk about Anime Freak. It is our next pick for the best Kissanime alternatives to watch not just anime but manga as well. It boasts a variety of shows in numerous genres, such as romance, horror, comedy, etc.
They have over 10,000 anime presently and a new anime is added each day as soon as it is released. Along with these features, you will definitely like this website for its beautiful and user-friendly interface.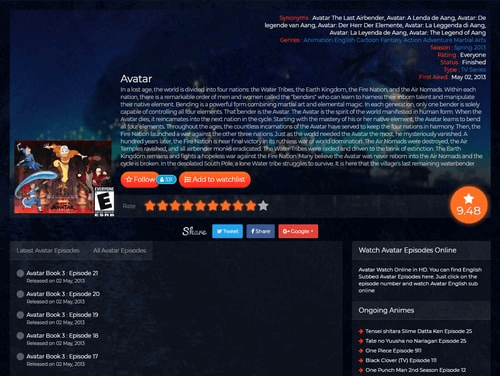 6. GoGo Anime
Next, we have GoGo Anime on our list of the best replacements for Kissanime. This beautiful website lets you watch your favorite anime content for free. It has even the oldest to newest shows in varied categories, such as action, adventure, etc.
Another notable characteristic of this website is that it neatly arranges all the available categories in alphabetical order. It helps you find the one you want to watch effortlessly.
If you feel confused about what to watch, you can look at the show reviews to make your decision. Moreover, you can also help others choose the best shows by reviewing live shows.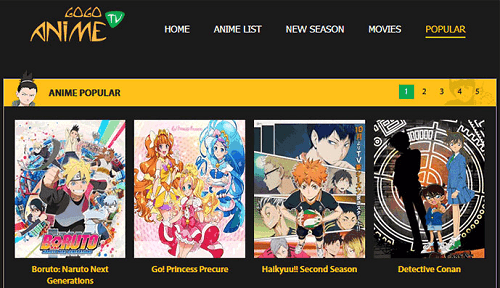 7. 9Anime
If you are looking for the best sites like Kissanime which offers high-quality anime streaming for free, 9Anime can be your best choice. It offers quite a lot of (over 26,000) anime movies and videos that you can watch.
For people who are not well versed with Japanese, it also boasts English subtitles and dubbed versions with incredible sound quality.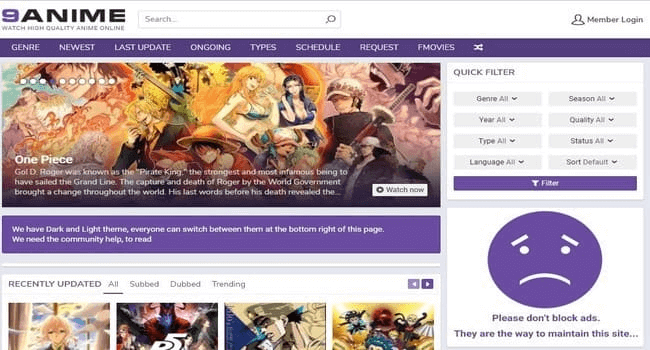 8. Anime Frenzy
Next, we have Anime Frenzy as one of the top sites like Kissanime. It offers a wide range of shows and series ranging from cartoons to movies. Moreover, it also allows you to discuss the shows with your friends in the chat room.
Another best thing about this website is that its database of shows and movies is updated constantly. And, the interface is also quite pleasing to use.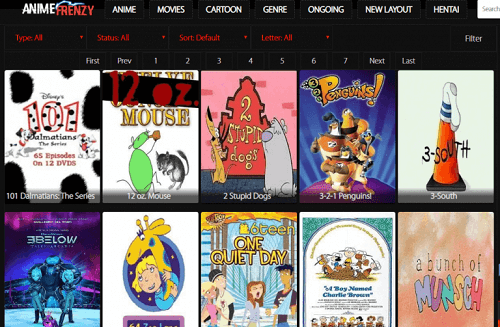 9. A2zAnime
When it comes to selecting the best Kissanime alternatives, A2zAnime is also one of our top picks. Along with an enticing interface, it offers high video quality of over 360p to 1080p with a number of genres to choose from, such as adventure, horror, comedy, and more.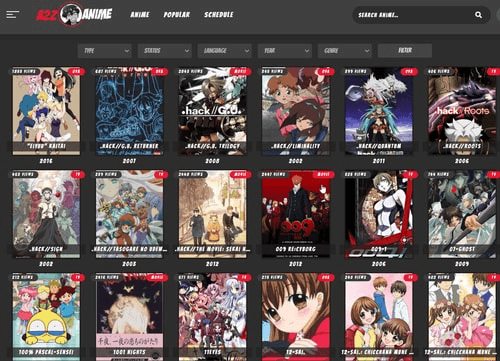 10. HorribleSubs
The next website on our list of the best sites like Kissanime is HorribleSubs. What we like about it is that it offers a wide range of easily browsable anime content in resolutions ranging from 480p to 1080p.
Moreover, the website also has a release schedule option that allows you to get a complete list of upcoming anime shows with their particular release dates.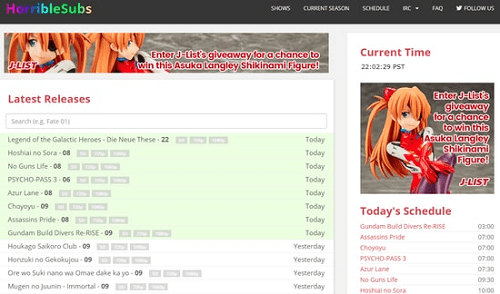 11. Anime Karma
Anime Karma is our next top choice for the best alternatives to Kissanime. It lets you watch many anime shows in high quality. If you cannot decide which show to watch, you can view their IMDB ratings and take the decision accordingly.
It has a lot of great content to watch in multiple genres. However, the only turnoff is its many popup ads and redirects.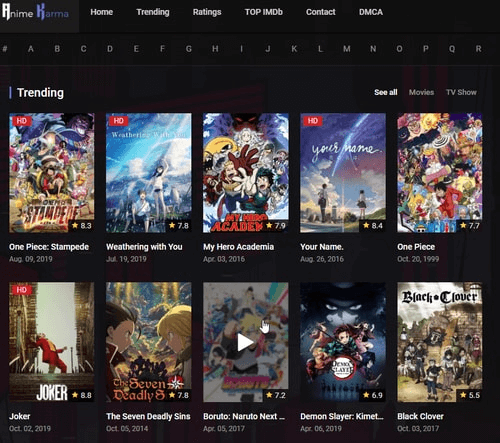 12.  AniWatcher
Next, we would like to choose AniWatcher as one of the best Kissanime alternatives. It offers quite a massive range of anime shows and movies for you to watch. In case you do not understand Japanese, you can view English subbed and dubbed versions of your favorite shows (if available).
Moreover, you can start enjoying anime shows on this website without requiring you to complete any registration formalities.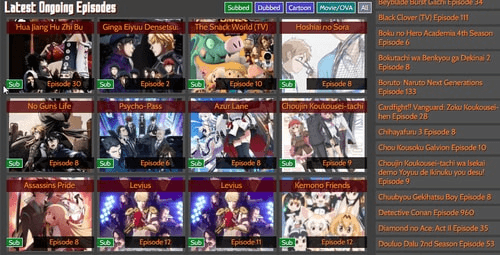 13. AnimeHeaven
If you are looking for online websites like Kissanime with a wide spectrum of anime content, AnimeHeaven can be your top choice. If you love a show on this website and want to watch more shows like it, you can choose your next watch from the "Similar Shows".
The only thing we and many other users dislike about this website is the huge number of popup ads it displays.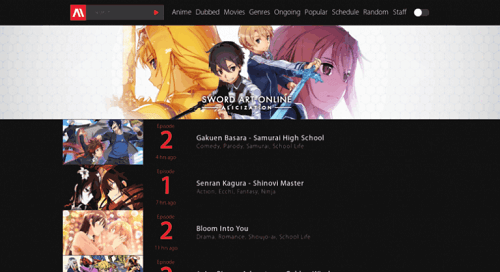 14. Masteranime
Masteranime is another wonderful website that you can call one of the best sites like Kissanime. Along with a pleasing interface, it offers a wide range of anime shows and movies that you can watch online for free.
If you are excited to know when the next episode of your favorite show is releasing, you can check its release schedule. Knowing about the release date of the show you like helps you make better plans to watch it without any hassles.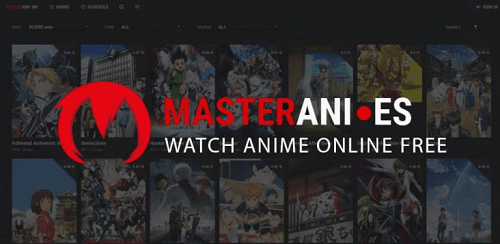 15. JustDubs
Are you an anime fan with not much knowledge about the Japanese language? Then, you do not have to worry about missing out on your favorite anime shows. JustDubs is among the best Kissanime alternatives that bring to you world-class anime content with subtitles.
Moreover, it also has a wonderful interface with lots of content other than anime too. And, if you think subtitles take away the feel of the video, it is the character's voice that makes a greater impact, then there are complete dubbed versions of the shows for you.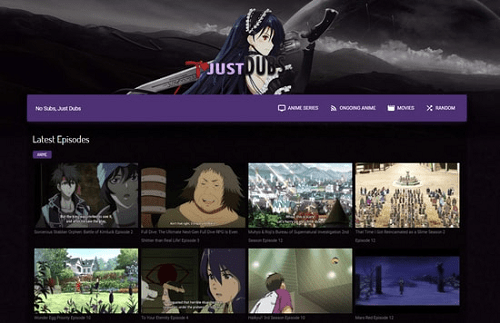 Wrapping up the Best Sites Like Kissanime
Above were our top selections for the best Kissanime alternatives. You can pick the one that you find the most interesting. If you want our recommendation, we suggest you choose Crunchyroll or Anime-Planet for the variety of content available there.
If you think any other website is also a befitting option to include on this list, share the same via the comments section. For more tech guides, software suggestions, and updates, keep reading our blog.
Subscribe to Our Newsletter
Keep yourself updated with the latest technology and trends with Innovana Thinklabs Limited.