Everything has its own importance and the same goes for audio and video. Sometimes you just want to listen to audio but you have to watch videos unnecessarily. These problems are common nowadays and these can be sorted if you use the best m4a to mp3 converter software. Converter software converts your file according to your desire extension of file type. The video file can be converted into audio files and the same goes for other files. Here, we've mentioned some of the best converter software to help you to convert your files.
10 Best M4A to MP3 Converter Software 2020
Does your music player support m4a files? If no, then this write-up is for you. Here, you'll get the best approaches to encode the m4a files to mp3 files or any other desired formats. Hence, keep reading on to know more in detail!
1. Free-Make Audio Converter
Looking for the best audio converters then Free-Make Audio Converter is an ideal choice for you. Free-Make audio converter supports 50+ audio formats. For almost 10 years, Free-Make audio converter has trusted by 73+ million users across the world. Completely a freeware software to convert audio files from the video. No sign-up formalities are required. Additionally, transcode more than one music file at a time. Prominently, converts files to MP3 format for any gadgets like PC, smartphone, tablets, etc. Conversion output is highly able to support any smartphone's company like iPhone, Zune, Huawei, Xiaomi, Honor, etc.
Features-
Compatible with the latest codecs like AAC, MP3, Vorbis, FLAC.
Save files to the cloud.
Easy-to-use design.
Encodes multiple files in a batch.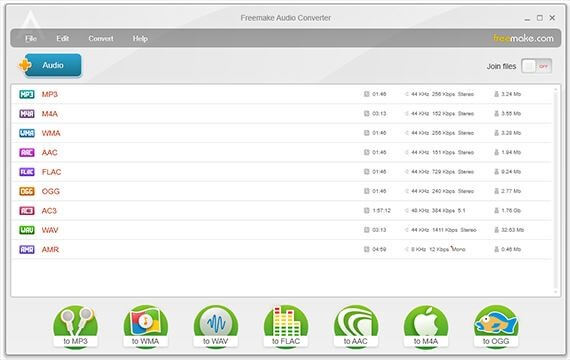 ---
2. Zamzar – Online File Conversion
Easily convert M4A files to MP3 files via Zamzar – online free conversion software. For converting the file, you just need to opt the M4A file which you want to convert. Then, select the MP3 format for the conversion. After this, click on CONVERT option for converting the M4A file to MP3 file. Since 2006, Zamzar has converted more than 520 million files all over the world.
Features-
Free and online access to the program.
Quicktime conversion.
Supports 1100+ formats.
Doesn't require any installation.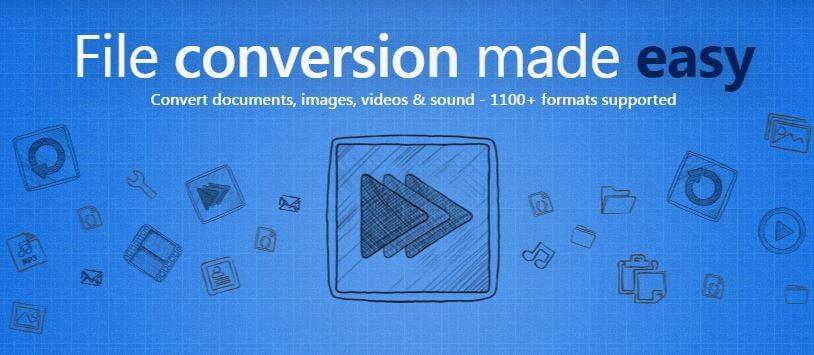 ---
3. Convertio
Transcoding the file is not that easy task at all. But, with the arrival of Convertio, this task has become extremely easy. Convertio is the best free audio converters in this rundown. Directly converts compressed audio files into the most common audio format MP3. Just upload the m4a file, then choose the format in which you want to convert the file. Then, download the converted file directly.
Features-
Converts video files into audio files.
Lets you upload a file from the computer, google drive, and so on.
Compatible with all the formats Windows, Linux, Mac, Android, and iPhone.
Supports 3400+ formats.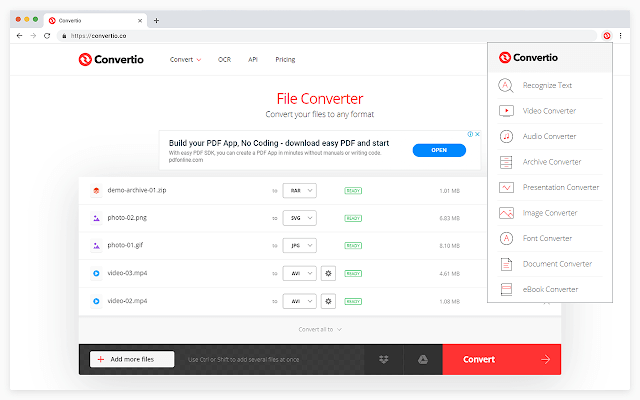 ---
4. FileZigZag
Convert files online in just a few clicks of the mouse.  FileZigZag audio converter software lets you convert the files instantly. Moreover, highly supported by the formats of each type like documents, video, audio, image, ebooks, and so on. To produce the best-ever quality conversion FileZigZag uses the highly-sophisticated conversion algorithms. No installation procedure is required to access FileZigZag.
Features- 
Quick converting process.
Highly-advanced conversion algorithms.
100% free of malicious and unwanted programs.
supports more than 3000 conversion formats.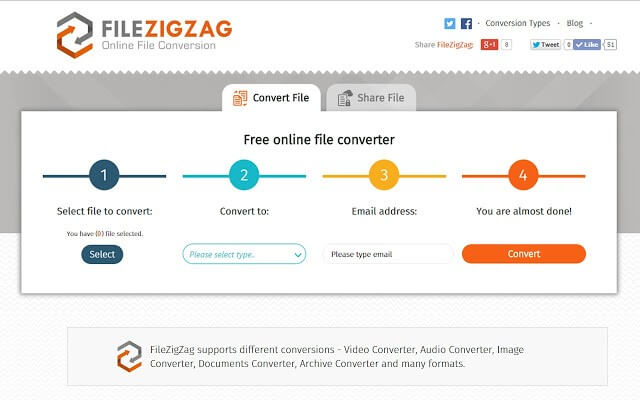 ---
5. CloudCovert
Convert audio files with the best m4a to mp3 converter i.e., – Cloudconverter. Amongst others, Cloudconverter proves to be an ideal converter software because it supports various file formats and lets you take more control over the files. Since 2012, Cloudconverter has trusted by millions of users across the world. Effective API integration lets you to encode the audio in your desired formats.
Features- 
Doesn't require any installation.
High-quality conversions.
Supports more than 200 formats.
Advanced data security to keep you safe from privacy threats.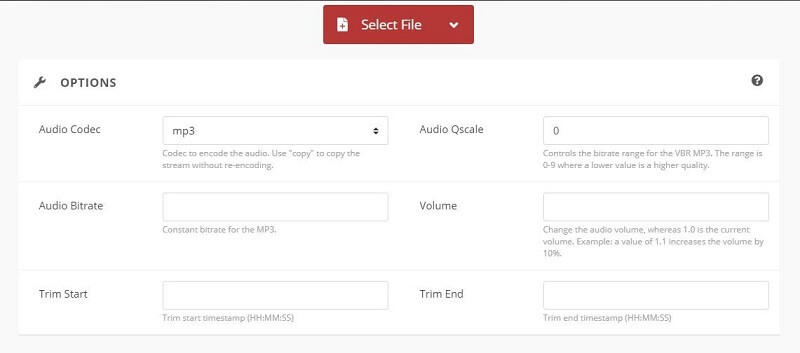 ---
6. Converter X
Your search for the most worthy free audio converters is completed after the arrival of Converter X. Convert high-quality m4a to mp3 files at no cost via Converter X. Encode audiobooks, ebooks, videos, etc, through Converter X. Prominently, Converter X is the most effective and fast converter program. The software is compatible with a number of rare inputs which is based on audio formats.
Features-
Extremely easy to use.
Ace sound quality.
Encodes multiple files at a time.
Default media player.
Completely free of cost.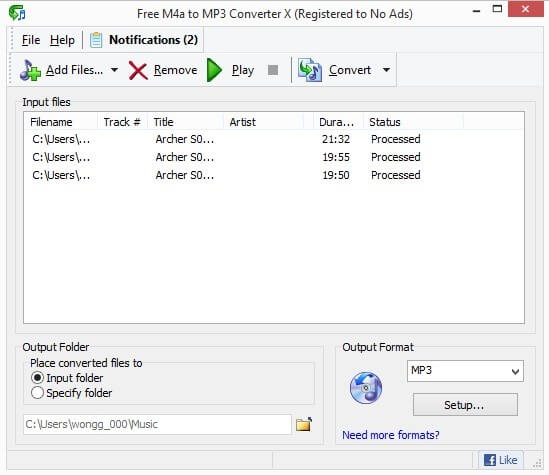 ---
7. Audio Converter
Have you also in trouble because your most preferred music player doesn't support m4a files? If yes, then this converter software will help you by converting the m4a files to mp3 files. Audio converter is the freeware software that is compatible with both platforms Mac OS and Windows. Media Human Audi Converter is the encodes any format to your desired format in just a few clicks. Apart from this, it also generates the folder structure.
Features- 
Extremely easy and impressive interface.
Lets you transcode multiple files at once.
Completely free.
Converts audio from the video.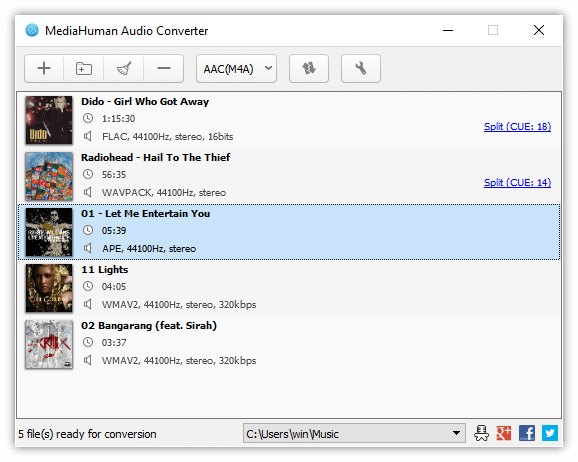 ---
8. Online Converter
Have you ever gone through the process of converting a file? If you have, then you must know that it is a lengthy and confusing task. But we have brought you the ONLINE CONVERTER that can help you in converting your files and make this task a piece of cake. This online converting tool provides you the best extensions, to begin with, and it's rendering time is also very less in comparison to other online conversion tools.
Features-
Less rendering time.
Lots of extensions supported.
Doesn't store memory.
Specialized in audio conversion.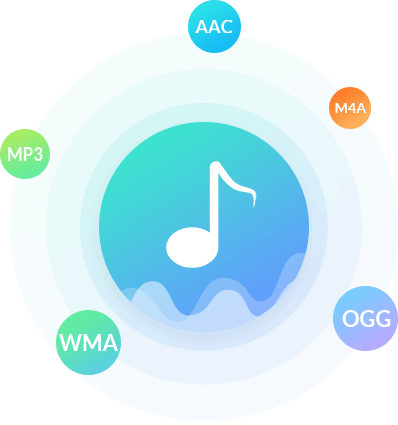 ---
9. KeepVid
Another big player when it comes to the conversion of videos into audios. This online tool is one of the most reliable tools and can solve all your queries and problems. Conversion can be made very easily when you are using Keepvid. This tool works online which means it doesn't store memory and data on your mobile or computer. This tool can be directly used on the web and it also not store cookies, which means your privacy is protected and secured.
Features-
Doesn't store cookies.
Quick process and operation of data.
Privacy is not at risk.
Direct audio conversions are available.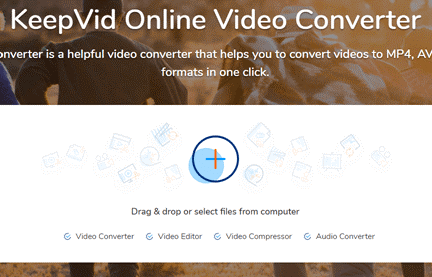 ---
10. Y2Mate
This tool is considered best to convert video and audio into different formats and extensions. This app provides a special facility for its users to directly convert and download youtube videos into their desired formats. This online tool supports videos of almost all formats and works online. Its rendering speed is quite impressive and fast. Conversion can be made a quick task when you use Y2mate.
Features-
Supports almost all video formats.
Doesn't need to download software on your devices.
Quick rendering process.
Can convert youtube videos.

---
Encode Files via Best m4a to mp3 Converter
So, here we conclude the list of best m4a to mp3 converter. These programs can save your efforts and convert your desired or required files. Converter programs that are mentioned above the potential to convert your files no matter how big or small they are. Now, don't feel bad that your favorite music layer is not compatible with the audio file formats. With the help of the above-listed conversion programs, you can easily convert any type of file into your desired format in just a few clicks. These programs are here to help you and make your way through day-to-day conversion problems.
Subscribe to Our Newsletter
Keep yourself updated with the latest technology and trends with Innovana Thinklabs Limited.