Note-taking is a very efficient way to remember our day to day important tasks and perform them on time. Most of the people use notes to ensure that their tasks may not be left or not be forgotten. But, In this digital era where every second thing is digitalizing and this world has become a dynamic place to live. And in this list of digitalized objects, note-making has also taken its place. Now, there are numerous apps and software for note-making but it's our job to get you the best note-taking apps available. So, here are listed some of the best note-taking apps for iPad and iOS devices.
Top 10 Best Note-Taking Apps for iPad
Empower your writing, make it even more clear and pleasing. The best note taking apps for iPad will surely help you to make your digital handwriting just like a natural one. Brings the new innovations within you to make your writing capabilities even more engaging. Let's take a deep dip to know more!
1. Penultimate
Make your digital handwriting way better with Penultimate on iPad. Designed by Evernote, it has the potential to create distraction-free natural digital handwriting. Combination and strength of Evernote sync with the Penultimate to compose even great work. Penultimate magically combines the pen and paper digitally. It is the award-winning digital handwriting tool for iPad. Penultimate is the best note app for iPad pro.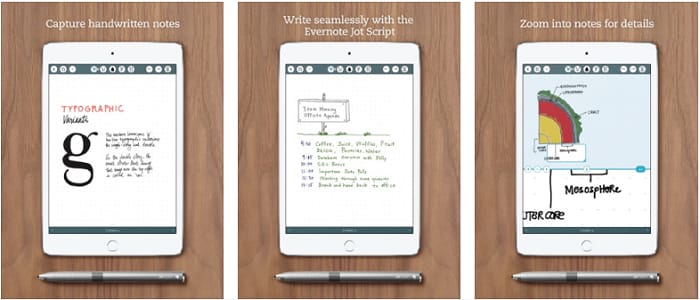 Read Also: Best Translation Apps for iPhone or iPad
---
2. Apple Notes
Apple has not only provided us with iPads or iPhones and tons of tech gadgets but it has also given us one of the best apps to take notes. This app is just not like a boring app with dull colors and limited features but unlike most of the apps. Apple notes provide 120 colors and different strokes as per preference and need. This app is also compatible with Apple's latest release apple pencil. This app provides a very precise and accurate selection tool. This is the best note taking app for iPad with Apple Pencil to capture thoughts. Apple notes provide a specific tool spotlight to search for different handwriting. It also provides pixel eraser, dark mode, and so on.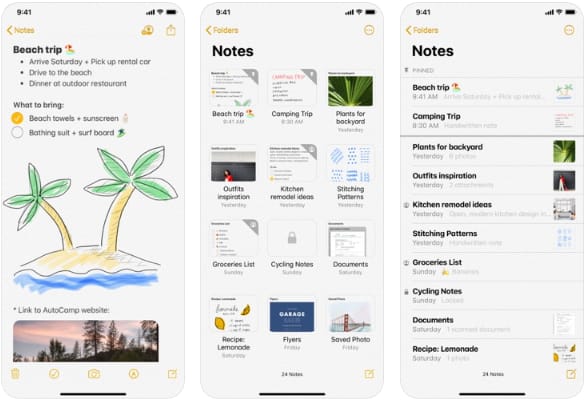 ---
3. Good Notes5
It may be a new bee in the note-taking field but it has the potential to be a champ, this app may not be able to provide any special feature but it provides all old features in a renovated way. You can also record the important lectures, sessions, and meetings for playing them again if you want. For instance – you can draw triangles, circles, rectangles, and other shapes by just choosing them from the main menu, any portion can be selected by making a circle around it. Apparently, Good Notes5 is the best free note taking app for iPad.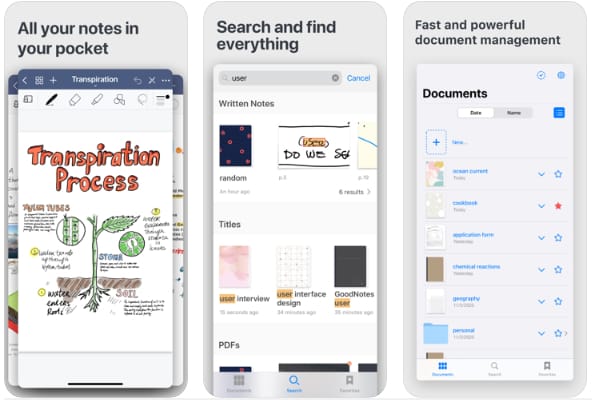 ---
4. Notability
One of the most powerful and leading iPad note taking apps – Notability lets you create multimedia notes. It helps you to keep organized and paper-free. With this app, you can easily create the perfect shape as you want. And in case, if you want to erase a certain shape or handwritten ink then it lets you do so by offering various brush sizes.
Notability lets you record your lectures, meetings, and important sessions so you don't need any other best-recording apps. Depict ideas in presentation mode to engage more. Cloud sync easily and automatically backups your every data. Notability focuses on working on taking handwritten notes on iPad.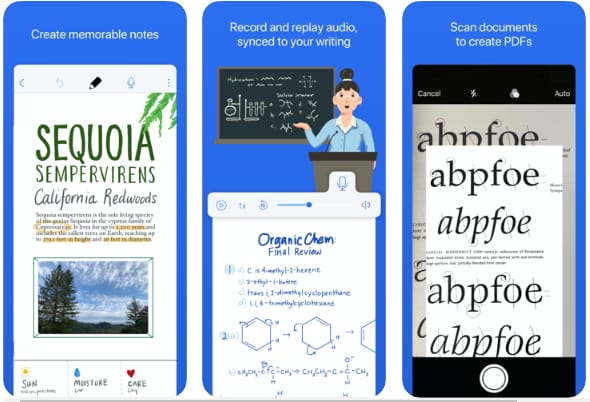 ---
5. Notepad+
Penned note the way you like with Notepad+ on iPad. Notepad+ takes the creativity from within you to a different level. Create notes or sketches on the iPad Pro's big screen with Apple Pencil. Notepad+ can be your helping hand in the study and business. Keep your mind free or calm, and let Notepad+ to take responsibility for your ideas, memos, notes, documents, and so on.
Notepad+ is the best notes app for iPad that lets you organize your work like never before. Be more creative by drawing sketches, scribbles, and shapes with colored pencils. Notepad+ creates natural handwriting with a finger or stylus. Edit files or documents in numerous formats including PDF, Excel, Keynotes, and more. To make the notes more attractive instantly add pictures or clips.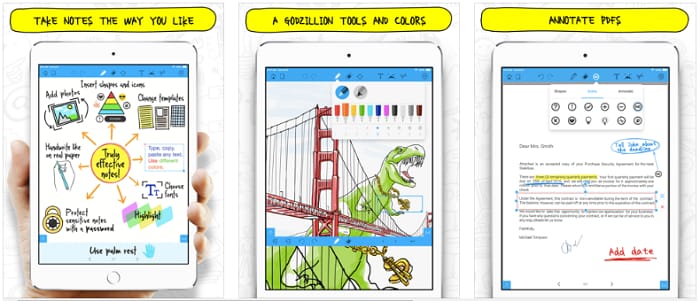 ---
6. Nebo – Take Notes
Nebo is one of the most elegant and powerful notes taking app for iPad. Saves a lot of time by completing the work within a very short span of time. Nebo lets you create handwritten natural notes in digital form and allows you to convert the file into the editable and shareable form. Quick switching lets you switch between the pen and the keyboard instantly. Inherent gestures make your title more illustrative and engaging. After creating the notes, you can publish it over the Nebo platform so you can easily get whenever you want from anywhere. When it comes to the suitability of Apple Pencil, Nebo is the best note taking app for apple pencil.

Read Also: Best Duplicate Photo Cleaner Apps For iPhone or iPad
---
7. Noteshelf
Noteshelf is yet another best note-taking app for iPad. Simple and impressive interface of Noteshelf lets users create more engaging notes. With Noteshelf, you can easily convert the gloomy and dull content into the most attractive one. Because Noteshelf lets you depict the ideas so that anyone can easily understand. Create outlines to the most important lines or words so you can easily find the important section of the content. Records your notes at the time when you write so you can take a quick follow-up and make changes if necessary.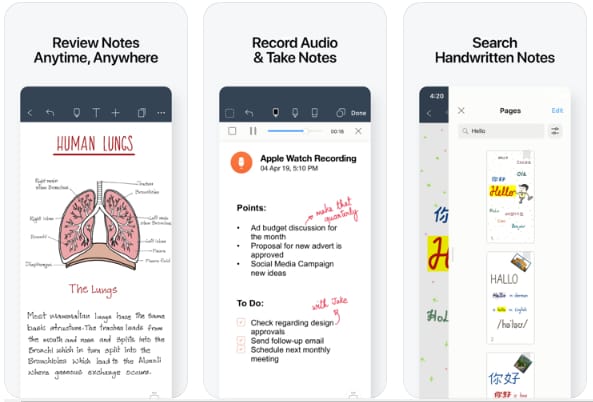 ---
8. Simplenote
Capture ideas, and pens' thoughts with the Simple notes. It is the easiest and quickest way to create to-do lists, scribble thoughts, and more. Uses tags and pins to stay organized. You can access Simplenote anytime because it syncs across all the devices. Share your data with your team or anyone as it collaborates with your teams and other members across the world. Keeps data or files safe all the time with a Passcode lock.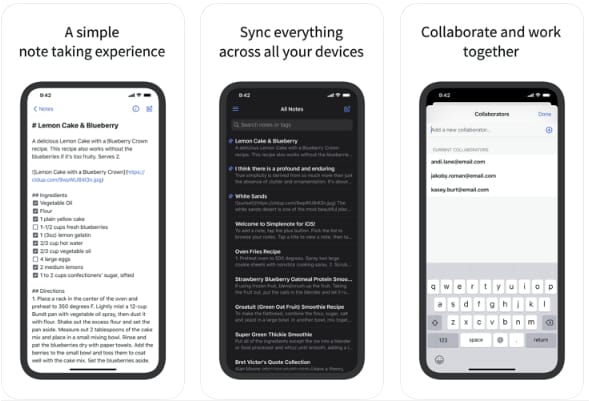 ---
9. Microsoft OneNote
Use Microsoft OneNote to create notes, depicts ideas, and for new discoveries. Planning is very important for every task so plan your every next step with Microsoft OneNote to get the more amusing outcomes. With Microsoft OneNote, you can plan and organize big events and even can explore new findings. It offers new power organization tools and resources to organize your work more efficiently in the exact way that you want. Microsoft OneNote is one of the top-notch iPad note taking app.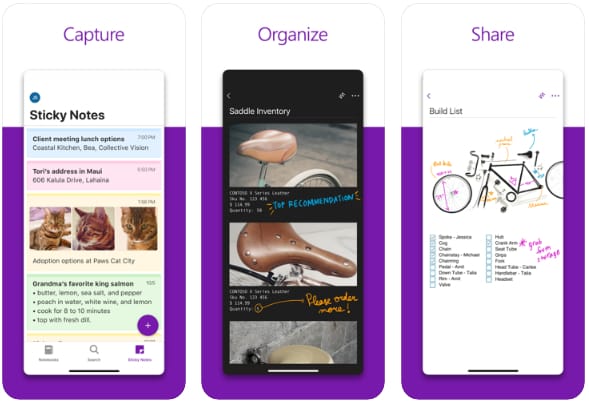 Read Also: 7 Best iPhone & iPad Cleaner Apps
---
10. Whink
Yet another most powerful and wonderful iPad note taking app is – Whink. iCloud keeps your notes always updated. You can write colorful and smooth notes as it offers the gel ink pen with numerous classy colors. Whink can be your assistance as it lets you record the lectures, sessions, and meetings so you can play them back anytime when you want. With this, you can also add the clips and video recordings in the PDF files. Looking for the best note taking app for iPad Pro then, must try this one Whink.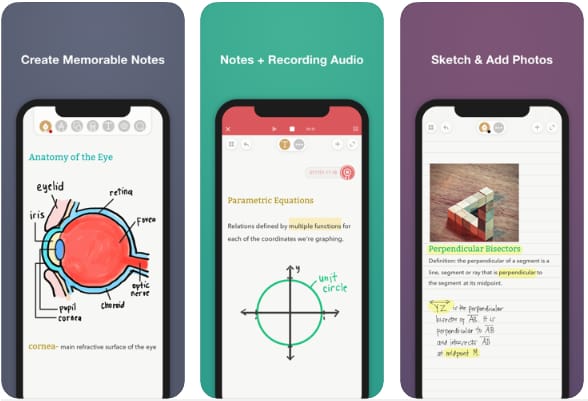 ---
Make your Handwriting more illustrative via Best Note Taking Apps for iPad
You may seem note-taking is an easy task. But, choosing the best note-taking apps for iPad is a crucial task because we've thousands of note-taking apps that are available on app store. To simplify this task we've brought you top-rated iPad note-taking applications that are listed above. These applications provide specialized features just for note-taking. With the help of these apps, you can also add facts and figures, shapes, highlighted text, images, and etc to your notes. Mesmerize your duties with the help of note-taking apps.
Subscribe to Our Newsletter
Keep yourself updated with the latest technology and trends with Innovana Thinklabs Limited.