A few decades ago, it was quite common keeping and always carrying a notebook. People used notebooks to make notes of the necessary things, for example, the date of some particular event, or grocery list, etc. However, it doesn't seem cool to keep a notebook nowadays. We all are experiencing a digital era, in which everything is digital, from sports to shopping. Hence, people use digital mediums to prepare notes. There are several note-taking apps available for your smartphone to PC. In this write-up, we are focusing on some best note-taking app for Mac.
Usually, people use note-taking apps on smartphones to prepare notes. But, what if when you are getting an incredible idea while working on your Mac and don't have your smartphone near you? In that scenario, if you start looking for your smartphone, you'll forget that idea. However, if you have some best note-taking app for Mac installed, then you can easily create notes on your Mac as well. You can note down that instant idea even on your Mac. Along with that, you can also prepare some work notes while working on your Mac with these apps. Now you might have understood enough the necessity of a note-taking app on Mac and might be curious knowing about some best notes app for Mac. So now, let's check out the list of some note-taking app for Mac.
5 Best Note-Taking App for Mac that you must have
Here we have listed some best note-taking app for Mac available in 2020. These apps can help you to remember a lot of things by preparing notes on your Mac itself.
1. OneNote
There is nothing that Microsoft don't create. Just like many other lists of apps and utilities, this list of some best note-taking app for Mac also starts with a Microsoft app. OneNote is a unique note-taking app for Mac. Being a Microsoft product, OneNote is well integrated with other Microsoft Office utilities including Word. So while working on Word, you can create notes with OneNote. The user-interface seems quite similar to Word as well. However, unlike other note-taking apps, OneNote is not like a word processor. Its design is more like a scrapbook. That's why people consider it as one of the unique tools to make notes. Along with these specifications, OneNote is free. You do not need to purchase it just like other Microsoft Office utilities.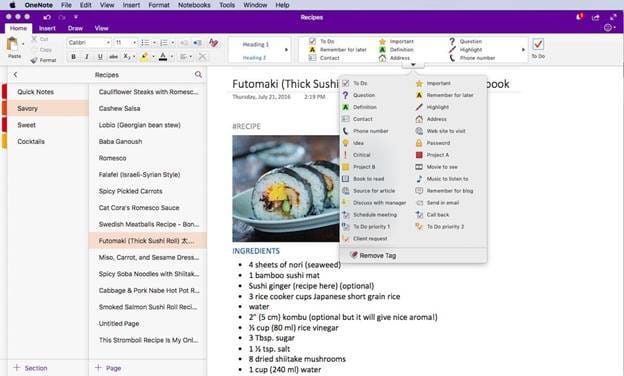 Also Read: Best Email Apps for MAC | Top 7 Best Email Clients
2. Apple Notes
Apple Notes is the default note-taking app for Apple devices, whether it is iOS or macOS device. Apple Notes is one of the simplest ways through which you can make notes on your Mac. The user-interface is quite simple, and the utility is solely focused on making notes. You do not need to install or download any utility or file Apple Notes comes installed on your Apple devices, including Mac as well. The app also allows you to insert images, videos, and various other multimedia files to your notes. Hence, college students can use it to create notes along with the pictures and lecture videos as well. It is one of the best note-taking app for Mac for college students. You can even store your notes for a long time. Apple Notes allows you to upload them over iCloud storage.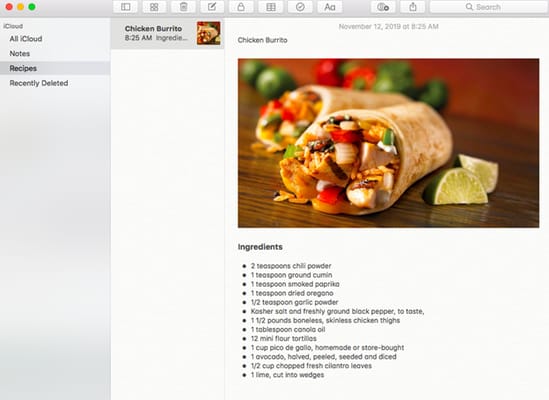 3. Bear
If you are looking for a notes tool with some advanced features, then Bear is best for you. This best note-taking app for Mac allows you to make notes in multiple fonts, styles, colors, sizes, etc. You can even make notes in the Markdown language as Bear formats them for you. However, with advanced features, it becomes quite complex to use Bear. Hence, novice and people who are new with the app can feel a little bit of complications while using the app initially. But, if you are an expert or developer, then you'll indeed love this app. Bear comes in both a paid and free version. Although, just like many other apps, the features are quite limited in the free version.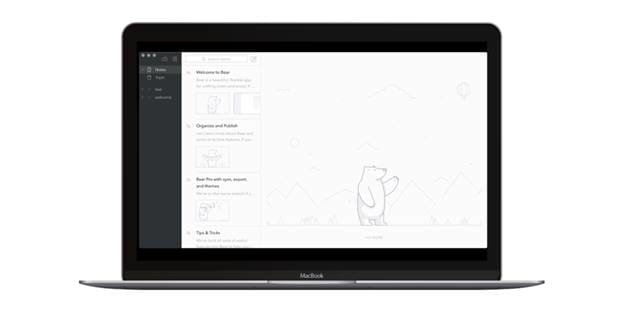 4. Evernote
Evernote is among the oldest tools for note-taking on Mac. Despite being the oldest, the best note-taking utility for Mac is still one of the multi-feature note-taking app. Courtesy to its developers. It is such a powerful notes app that you can even keep a complete webpage using it. No need to copy-paste the text or images you can easily save the whole content of any particular webpage. However, there is a huge drawback of Evernote. It provides only a few basic features in its free version. For the unique and advanced features, you have to purchase the premium version of Evernote, and that too is quite expensive when compared to other alternatives.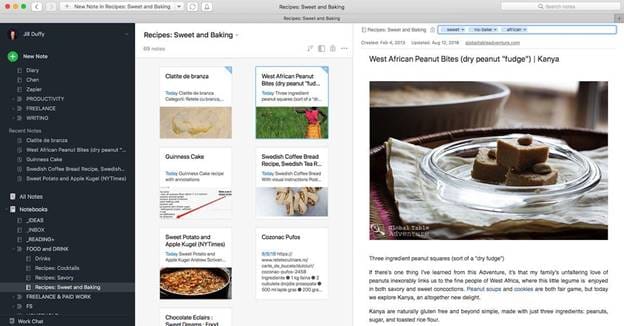 5. Simplenote
At the end we have, Simplenote. Yes, it is just like you have imagined by its name. Simplenote doesn't offer many features. But, if you are looking for a traditional note-taking app, then you must try Simplenote. It can help you to make text notes. You can also note something in Markdown language, Simplnote is capable of formatting it. Another plus point of Simplenote is that you don't have to pay for it. This best note-taking app for Mac is available on the Mac app store for free. Apart from that, if you want a fancy, feature-rich note-taking app, then we advise you to ignore Simplenote.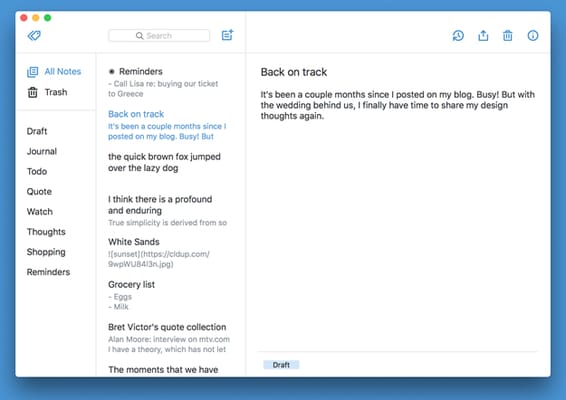 Also Read: Best Free Voice Changer Software for Mac 
We hope that our list of some best note-taking app for Mac helped you to decide which is the best app for you. The list of these best notes app contains something for everyone's requirements. We have listed a feature-rich app like Bear, and along with that, we have also listed a traditional note-taking app like Simplenote. So, now it is entirely up to you. Use any of the note-taking app mentioned above as per your requirement and never miss or forget any notable thing or detail. Keep a note for everything.
Subscribe to Our Newsletter
Keep yourself updated with the latest technology and trends with Innovana Thinklabs Limited.