The Internet has become quite crucial for all of us. From connecting and communicating with others to making payments, we require the internet for almost every task. However, have you ever imagined what will you do when you'll not have a proper internet connection? We all have experienced this. Life seems boring without the internet. But we have brought something that can keep you engaged even with no internet connectivity. Today, we'll talk about some best offline games for Android smartphones.
You do not need to have a high ping internet to play these top offline games. Along with that, they are even better than many boring online games. So, without making you wait more, here we are going to start or list of the best offline games.
Best Offline Games For Android Smartphones In 2020
Here are some of the best offline games for Android you can play without thinking about your dull internet connection, as you can play them even offline.
1. Sniper 3D
Sniper 3D is the best game for all the virtual snipping masters. If you play online battle royale games and love to do snipping in them, then Sniper 3D is one of the best free offline Android games for you.
The game offers a lot of snipping missions, along with some stunning visuals and epic slow-motion effects. The features that make Sniper 3D unique from other firing games is its easy controls and intuitive interface. The gameplay of this best offline virtual snipping game is also quite simple. You can play straight after installing the game. It doesn't even ask you to create an account.
Sniper 3D allows you to compete with other sniper masters from across the globe in its online mode. You can also customize your snipping gun and become an expert snipping assassin.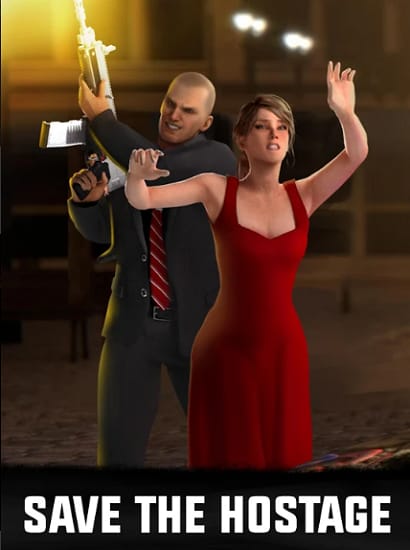 ---
2. SimCity BuildIt
Are you fond of city-building simulation games? If yes, then we have something that you might want to install on your Android phone right now. SimCity BuildIt is an editors' choice simulation game on Google Play Store.
Talking about the gameplay of SimCity BuildIt, it has a lot to offer as compared to any other such simulation games. It gives you the position of the city Mayor. Now it is totally up to you how you want to establish and organize your city. Not just you have to build the city, you also have to protect it from the monsters. The game also provides a competitive feel, as it lets you compete with other city Mayors. The graphics of SimCity BuildIt are also quite attractive. All these things make this simulation game one of the best offline games for Android smartphones.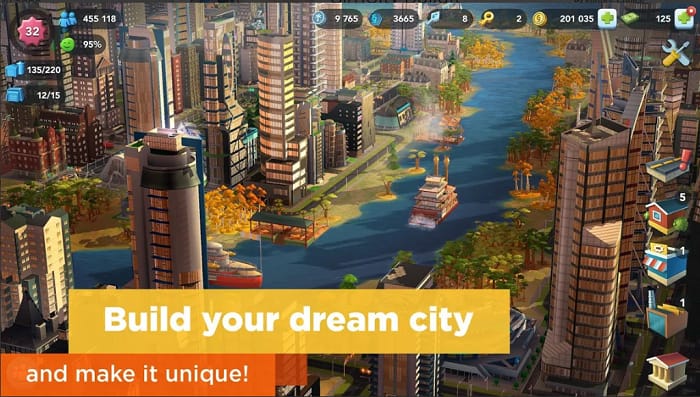 Also Read: 12 Best Offline Shooting Games for Android Phone
---
3. Hunter Assassin
Do you love playing simple 2D action games with some engaging gameplay? Then Hunter Assassin is the game that you need to install right now on your Android smartphone. The offline action game is quite popular on the Google Play Store with around 100 Million+ downloads.
Hunter Assassin offers you quite an engaging gameplay. You have to hunt the targets with your assassin. And at the same time, you have to keep yourself hidden from those targets as they are also trying to kill you carrying the machine guns.
Each time you hunt a target, you get some gems that you can use to unlock more assassins. All these specifications make Hunter Assassin one of the best action offline games for Android.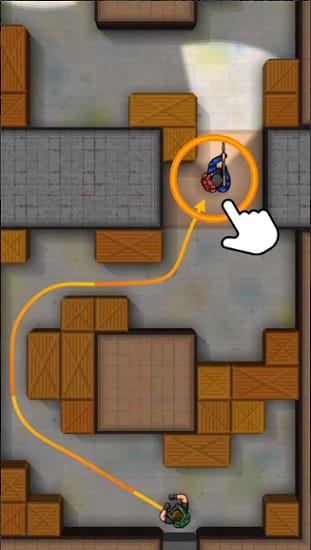 ---
4. Temple Run 2
If you love playing running games, then it is one of the best offline games for Android that you can try. Temple Run 2 is the sequel of the original treasure hunting running game Temple Run.
The game is simple yet engaging. It can keep you engaged for hours without an internet connection. The plot is quite straightforward. You have to save the explorer from the demon monkey and make him run by collecting coins & rewards.
Temple Run 2 has better graphics than its predecessor. Not just the graphics, the levels, missions, and characters are also quite different than the original Temple Run.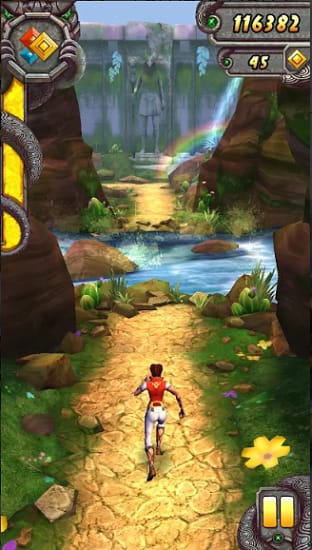 ---
5. Beat Snakes
Here comes the modified version of one of the oldest and classic mobile games. Some millennials might get nostalgic while thinking about the Snake game that they used to play in their childhood on the keypad mobiles. If you are one of them, then Beat Snakes is what you need to try.
It offers the perfect combination of the classic snake game, along with some stunning visuals and good music. In this one of the best free offline Android games, you can even customize the skin of your snake.
You can easily control your snake with the help of the simple swipe controls that Beat Snakes offer.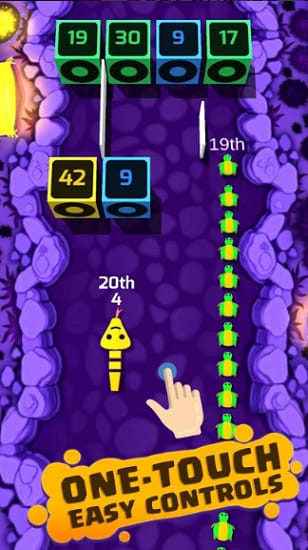 ---
6. The Jumpers
If you are fond of playing arcade games, then here we have a decent arcade game for your Android phone. The Jumpers is an engaging arcade jump game that can provide you with the vibes of classic Mario games on your Android smartphone.
In The Jumpers, you have to rescue your Jumper character from the aliens and other deadly obstacles. People consider this game among one of the great free offline games for Android, as it offers quite interesting, action-packed, and challenging missions and levels.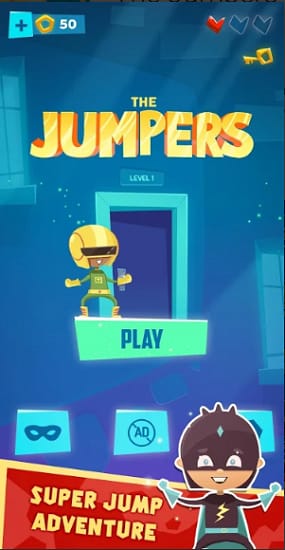 Also Read: 10 Best Arcade Games for Android Device in 2020
---
7. Subway Surfers
Here comes one of the all-time favorite android game. Subway Surfers is one of the games that got launched during the initial years of Android smartphones. It is a big hit since then. The game has around 1 Billion+ downloads on the Google Play Store.
Subway Surfers is an Android running game, and hence its gameplay is quite similar to the gameplay of Temple Run and other such games. You have to keep your character running to escape from the policeman.
The difficulty level of the game keeps increasing as long as you play the game, which makes it more engaging and competing.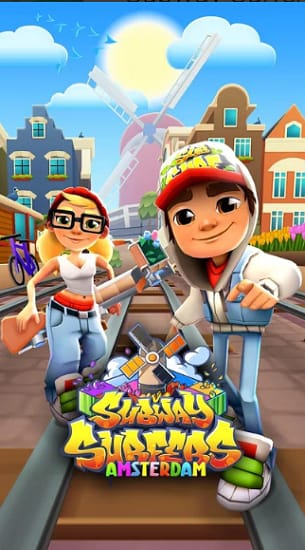 ---
8. Rise up love
Have you ever played a balloon game? No, we are not talking about the regular balloon smashing or popping games, we are talking about balloon protection game. It sounds so unusual. But that's the uniqueness of this game.
In Rise up love, you have to save the balloon from getting damaged by various objects. However, it's not that straight. The developers of this game have given you an objective to protect the balloon from getting damaged. In this unique and fresh game, you have to save the balloon of Dave's lady love from the gifts of his enemy. The gameplay is quite simple, and hence, it is a nice option to pass your time.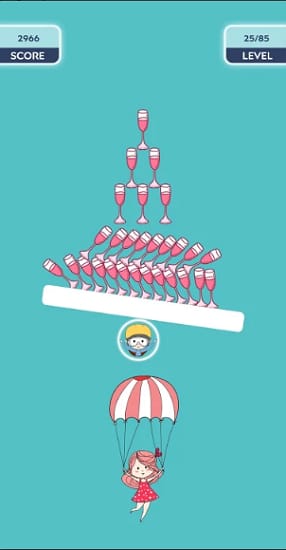 ---
9. Candy Crush Saga
We don't think that this name requires an introduction. Candy Crush is one of the oldest games on the Google Play Store. It is not just the oldest but also one of the most engaging games on the Play Store. Hence, it has more than a billion downloads.
The graphics of the game is a treat for the eyes. They are not as stunning as the modern games, but they are cute enough to bring a smile on your face. The gameplay is also quite simple. Anyone can play this one of the best offline games for Android.
You just have to match three or more candies. However, as the level increase, it gets difficult to finish the task under the given moves.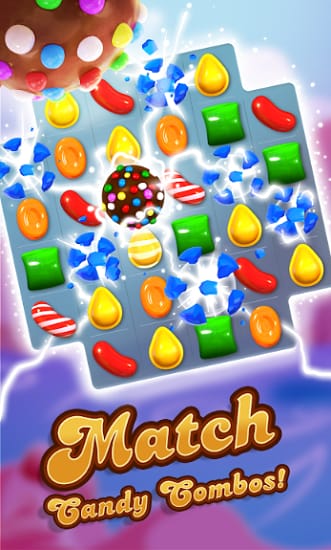 ---
10. Fruit Ninja
Another arcade game on this list is Fruit Ninja. As the name suggests, the game is about a ninja who cuts fruits with his sharp blade. The game is all about your reflex actions. You see lots of fruits flying on the screen, and you have to cut a particular fruit to get points.
The user-interface and controls both are quite simple. You have to swipe on your screen and that all the controls are. However, the levels get difficult as you proceed.
Along with this, the game offers new swords, missions, and events. People are quite fascinated by Fruit Ninja. It has more than a hundred million downloads on Play Store.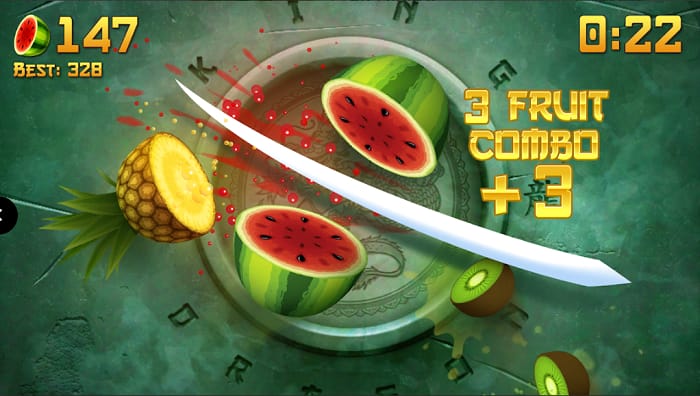 ---
11. Asphalt 8: Airborne
Here comes a game from the leading video game developers, Gameloft. If you like playing racing games, then Asphalt 8 has all the potentials to become one of your favorite offline racing games.
The game has everything a car racing lover wants. It has new and lightning-fast cars, amazing race tracks, and motorcycles as well. To provide a realistic feel, Asphalt 8 features some of the real licensed racing cars from manufacturers such as Ferrari, Lamborghini, etc.
The visuals of this game are also quite stunning. You must try this advanced car racing game.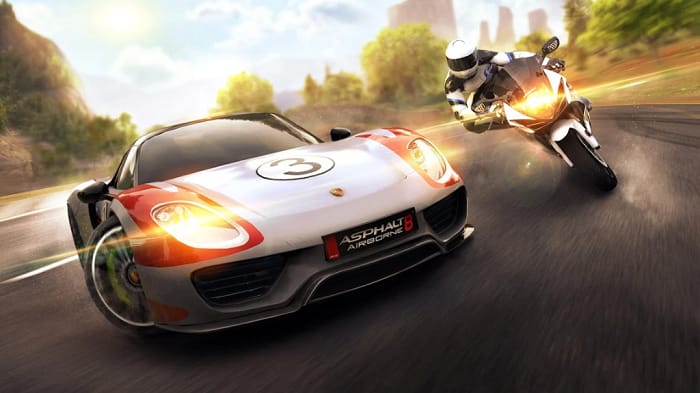 ---
12. Hill Climb Racing
We want to finish our list of some great offline games for Android with Hill Climb Racing. As the name suggests, the game allows you to drive your car on a hilly track and various other challenging tracks. The timer keeps running, and you have to reach the finish line before the timer runs out.
The difficulty increases with each successive level. Not just the difficulty, it offers multiple vehicles to choose from, and you can make a lot of improvements in those vehicles. Honestly, it is one of the most addictive and engaging game listed here.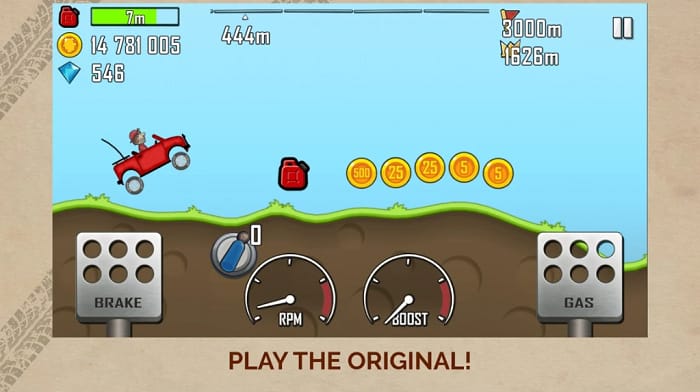 Top 12 Android Offline Games 2020
So that's the list of some best offline games for Android smartphones. We hope that you have got the solution to stay engaged and entertained, even without an internet connection.
All the offline Android games that we have mentioned in our list are free to download and play. This means that you do not need to spend your money or even the internet data to play any of them. Then why are you still waiting? Go and download any of them by switching on your data for a single time. After that, you can peacefully enjoy them without worrying about the slow internet interruptions.
Subscribe to Our Newsletter
Keep yourself updated with the latest technology and trends with Innovana Thinklabs Limited.