Let's have a look at the top-notch best offline grammar checker software for Windows 10, 8, 7 PC for error-free writing.
When it comes to writing, grammar plays a very crucial role. Whether you are writing something informative, fiction, or doing a college assignment, accurate grammar is what everyone seeks.
To help you with your writing and its grammar, you can take the help of the offline grammar checker software for ease. With the help of these tools, you can check and correct your write-up's grammar, even if you don't have an active internet connection.
In this article, we will list some of the best offline grammar checker software for Windows 10, 8, 7, and other PCs that you can download for free and use when required.
10 Highly-Recommended Best Offline Grammar Checker Software for Windows
The coming sections of the article will include some best and 100% working offline grammar checker software for Windows 10, 8, 7 PC that can proofread the content for you.
1. Microsoft Word
MS Word is very commonly used to write different content by millions of users around the world. You can also use the same for the perfect writing. The tool has an integrated offline grammar and spelling checker which makes it one of the best tools for Windows.
Every time you make an error while writing, the software shows a red (spelling) or blue (grammar) underline to mark the error. You can rectify the mistakes shown by the tool very easily and make your content reliable and grammatically correct.
You can get instant access to the checker tool in the Review menu of the software. Apart from all this, this best offline grammar checker software has some advanced features that can help you add information to your content, attractively.
MS Word is available for free but has limited features. For complete access to all the features, you can purchase Microsoft 365 starting at $9.99/month.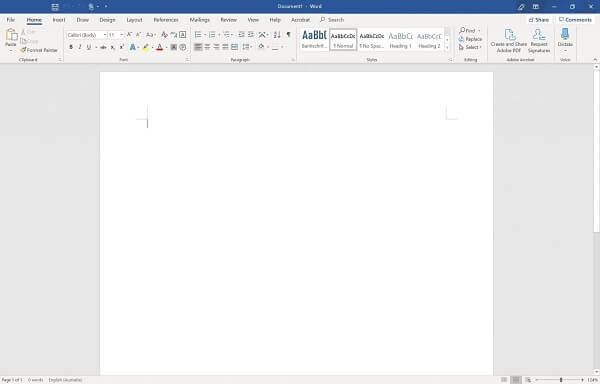 2. Writer from LibreOffice
The next best offline grammar checker for your PC is Writer from the house of LibreOffice. The tool is just a grammar checker but a whole word processor. Whether you are writing the text instantly or want to check the grammar of an existing one. The Writer can help you with both.
The focus of the Writer is not only on grammar but also on making your content appealing. The integrated AutoCorrect dictionary of the software allows you to get instant suggestions and grammar and spelling corrections.
The Writer is the only best free offline grammar checker software that allows you to toggle on and off the spelling checker. You can also take the help of its AutoComplete feature that provides optimal suggestions to make the process easy and fast.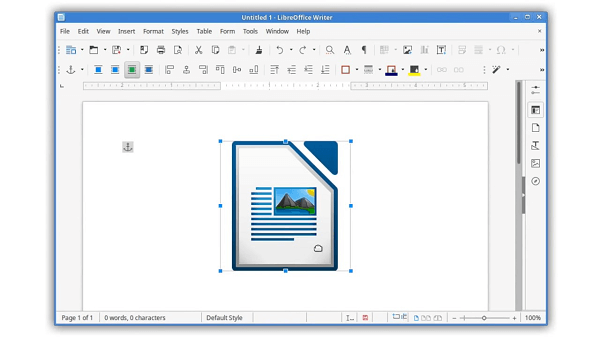 3. Hemingway Editor
Hemingway Editor is just like any other writing tool. The interface and context of the app are quite similar to that of MS Word. The software was previously available for online checks only.
But now, Hemingway Editor is one of the best offline grammar checker software for Windows PC. The base of the software is cross-platformed, which means that you can use it on Mac devices as well.
Apart from fixing spelling and grammatical mistakes, the software provides useful insights for the content too. It marks the statements red or yellow according to the complexity of the sentence.
As you may know, passive voice is not as appealing, Hemingway Editor provides effective solutions for the same. The tool is completely offline but allows you to upload content on different platforms as required. This offline grammar checker is not available for free download on PC. The product is available at $19.99.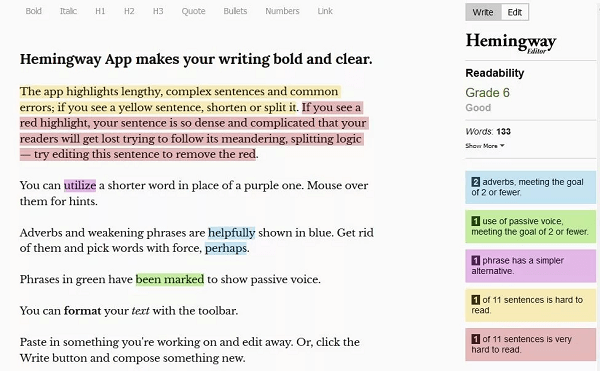 4. Scrivener
Scrivener is one of those few best offline grammar checkers which are available for Windows, Mac, and iOS devices. The software is suitable for students, novelists, professionals, and every other writer.
Great ideas can hit you anytime. You can add such ideas to a different section of the tools and use them later when required. The software also allows you to share the project, once completed, with others very easily.
You can select from a variety of templates that suit your article. Additionally, you can also assign respective icons to such templates for ease. Scrivener allows you to set daily or weekly targets as you want and monitor the same.
You can download this best offline grammar checker software for free and use the same during the trial period. The product is also available for purchase at $52.90 for Windows.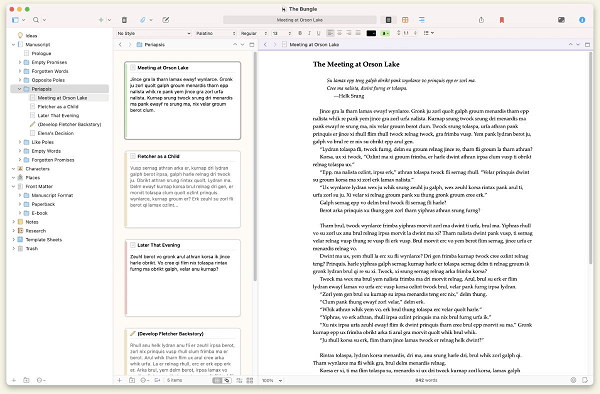 5. Language Tool
The next name on our list of the best free offline software to check grammar is the Language tool. The platform is available for online as well as offline grammar checks. You can use the Language Tool website, browser extensions, software plugins, or PC tools to rectify your content.
The software allows you to customize your dictionary and add and remove words from it. You can also get scores for your content and ascertain its integrity. There are two modes of interface viz. dark and light. Select one according to your wish.
Language Tool underlines the statements, phrases, and words that have one or more errors in them. Not only this, but the software is also available for other languages like German, Spanish, Portuguese, etc as well.
If you do not want to spend funds on any best offline grammar checker software for Windows and macOS, then you can download the Language Tool for free.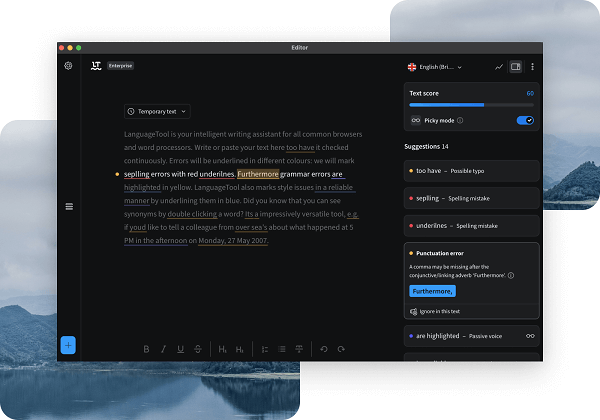 6. WordPerfect Office
WordPerfect Office is quite similar to Microsoft Office. This Office suite has an integrated word processor which is also the best offline grammar checker tool for Windows.
If you do not want others to get access to your changes and corrections, the tool can also remove metadata for you. The software also provides youtube power to create an ebook out of your content.
Whether it is existing or newly written documents. You can use WordPerfect Office to rectify the errors and make the article perfect. As the app works in integration with MS Office documents, you can use its formats too.
This best free offline software to check the grammar works according to the millions of words from Oxford Concise Dictionary. You can either try its free trial or get WordPerfect for $99.99.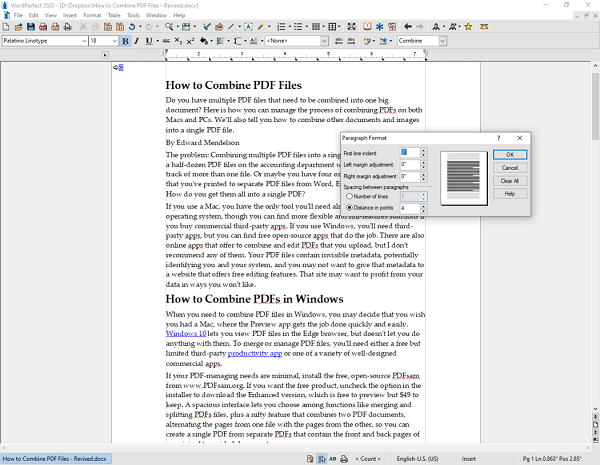 7. FreeOffice TextMaker
Here is another highly recommended best offline grammar checker software for your Windows PC. From brochures to creative text, FreeOffice TextMaker allows you to work on everything.
The software works like MS Office and allows you to save the documents accordingly. You can use TextMaker to add infographics and much more data to the content and make it more presentable.
This best offline grammar checker is available for over 50 different languages including English, French, Italian, and many more. The software, just like any similar tool, indicates spelling and grammar mistakes with the way of underlines.
The software is available for free for different devices, namely, Windows, Macs, and Linux-based tools.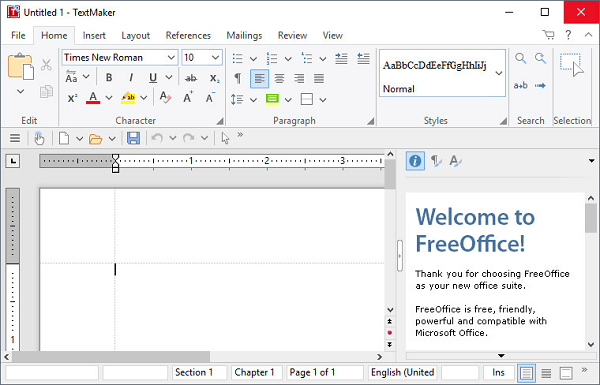 8. StyleWriter
With the help of StyleWriter, you can improve the readability and integrity of your writeup. The tool works as the best free offline grammar checker for Windows. You can either download the trial version or buy the Pro package.
You can select the mode or edit the article so that the software provides suggestions according to your selection. StyleWriter is highly customizable and allows you to edit the tool as required.
If you want concise text quickly, then we recommend that you use the StyleWriter and take your write-up to new levels. Free download or purchase this best offline grammar checker according to the frequency of use.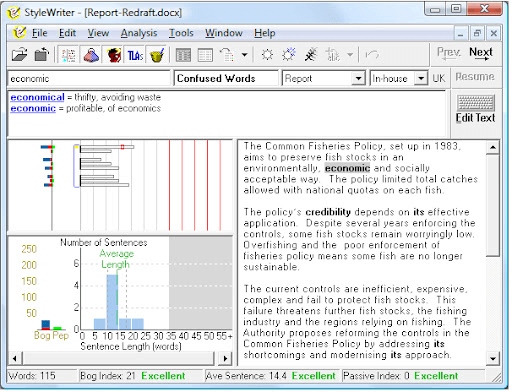 9. WPS Office Writer
WPS Office gained fame from its Android application but the software is also available for Windows PC. The tool is 100% compatible with other similar software and tools. From punctuation to text formatting, WPS does a lot of different jobs for you.
The integrated spell checkers allow you to rectify content errors and make your content worthy. You can also encrypt the files with a password so that no one can ever get unauthorized access to the document.
The pre-defined keyboard shortcuts of WPS Office make it very easier to use the best free offline grammar checker software. You can get this tool at an affordable price of $44.99.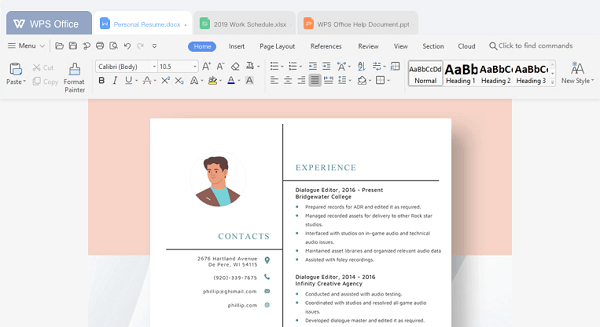 10. Apache OpenOffice Writer
Here we are at the end name in the list of the best offline grammar check software for Windows 10 PC. Apache OpenOffice is a simple and lightweight tool that caters to all your word processing needs.
You can use the OpenOffice Writer tool to write inclusive content in real-time as well as fix the grammar of the existing one. If you like using Microsoft Word, then you'll also like OpenOffice.
The software is suitable for every user and is available in multiple languages for your ease. OpenOffice is open-source software that runs all the general file formats very quickly.
Here's the best part about Apache OpenSource. The best offline English grammar checker software is available for free for Windows, Linux, and macOS.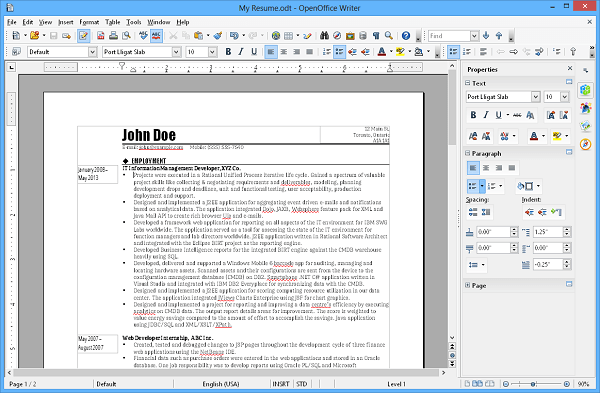 Check the Grammar of your Content Offline on Windows PC for Free
With the help of all the tools listed above, you can extract the perfect grammar for your write-ups. Most of the best offline grammar checker software listed above are available to download for free.
However, you can get the pro or paid version of such products as well to get uninterrupted and complete access to the features. You may find other similar products over the internet, but the ones listed here are the best.
When it comes to perfect grammar and spelling, you can completely rely on these tools and improve the quality of your writings. Download any of these best offline tools to check grammar and uplift your writing skills precisely.
If you have any queries or suggestions, write to us below. Subscribe to the Our Blog newsletter and get interesting tech-related blogs and updates in real-time.
Subscribe to Our Newsletter
Keep yourself updated with the latest technology and trends with Innovana Thinklabs Limited.