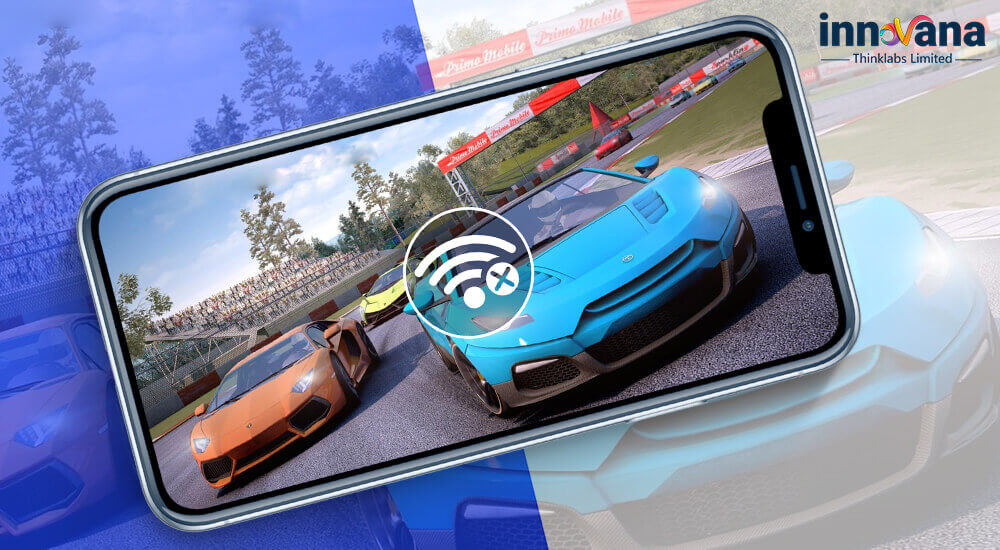 Never miss a race again due to poor internet connectivity with the offline racing games shared here.
As smartphones have started supporting even high-end games, the racing game category has become immensely popular among gamers. They enjoy the adrenaline rush these games give. If you also want to experience the same excitement but slow or no internet connectivity is a roadblock in your way, then we've got you covered. We have handpicked some of the best offline racing games for android you'll love to play.
We believe the joy of gaming should not be limited to people with high internet connectivity. The feeling when your car races with other cars on a wide road full of roadblocks is something you must not miss for the mere reason of bad networks. Thus, here we've included the best free car racing games that can even be played offline.
These offline racing games are also for gamers who always get troubled by huge internet bills as they can now race with data switched off.
Can't wait to get on the racing track? Well, here you go.
What Are the Best Offline Racing Games for Android in 2020 ?
Get ready for the adrenaline rush and incredible racing experience as once you indulge in the offline racing games shared here will take you to the whole new world of race.
1. Real Car Race Game 3D
This game from GAMEXIS tops our list of the best free racing games as it lets you race the car through 8 lane highway traffic. Imagine your car running at a lightning-fast speed amid enormous traffic. Sounds exciting, right? This is not all, and the cherry on top of the cake is the four-game modes it offers, namely endless drift racing, time trial, police chase, and challenge mode. Here's the link to get your 3D car, polish your driving skills in trial mode, and then get on the track and make your way towards victory as you run from the police and defeat your friends.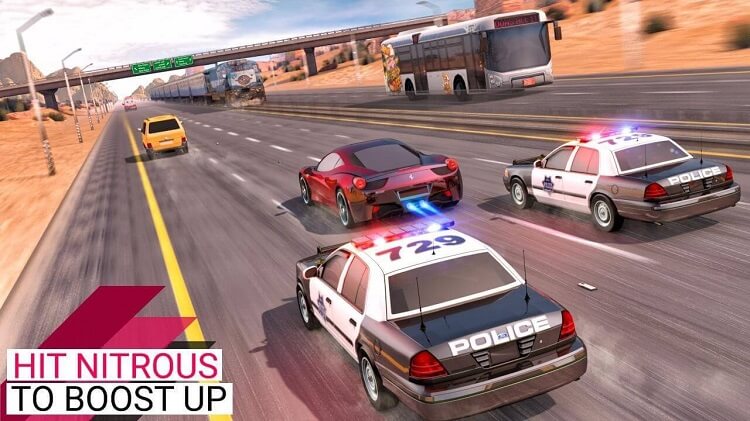 2. Asphalt Nitro
When the talk is about the best driving games for android, how can the name of Gameloft not come? This famous maker has launched Asphalt Nitro. This offline racing game is enough to take your adrenaline velocity to another level. It lets you control the luxury cars such as Ferrari, Lamborghini, etc. Not only this, the game makes you challenge the opponents in 8 different levels at the most breathtaking locations. And, the police chase mode loved by one and all is also there for you. Here's your link to race around the globe, with one of the fascinating offline racing games having amazing features and graphics.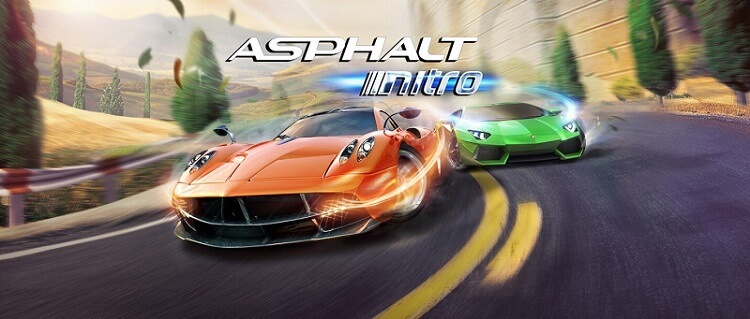 Also Know:  Best Offline Shooting Games for Android Phone
3. Asphalt 8: Airborne
This is another offering from Gameloft and undoubtedly the best free car racing games ever created. It takes you to different picturesque locations ranging from the blazing Nevada desert to mysterious Tokyo turns in the luxury cars of your dreams. Further, the rules of physics are not a barrier to this game. Here, you break free from gravity and take your car into the sky with features such as barrel rolls, 3600 jumps, and insane air stunts. Not only this, but it also has 40 speedy tracks and plenty of shortcuts hidden throughout the game locations. Enter the gravity-free world with this link.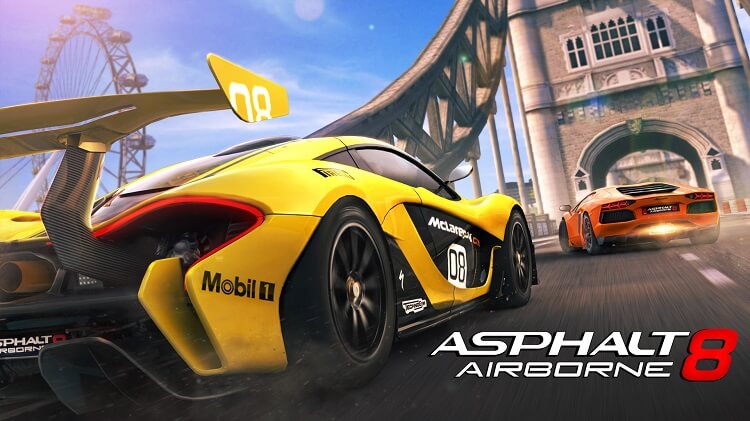 4. Asphalt Xtreme
This another member of Asphalt series features in our list of the best driving games for android due to the off-road gaming experience it offers. It is one of the highly-rated games for the fantastic visuals and solid gameplay. Moreover, its custom updates and setup make it possible for you to customize the ride. If you get bored quickly, then this best free racing game keeps you hooked with its approximately 300 career events and mystery challenges exceeding 1100. Click on the link below and unleash your style with the most incredibly amazing cars ever made.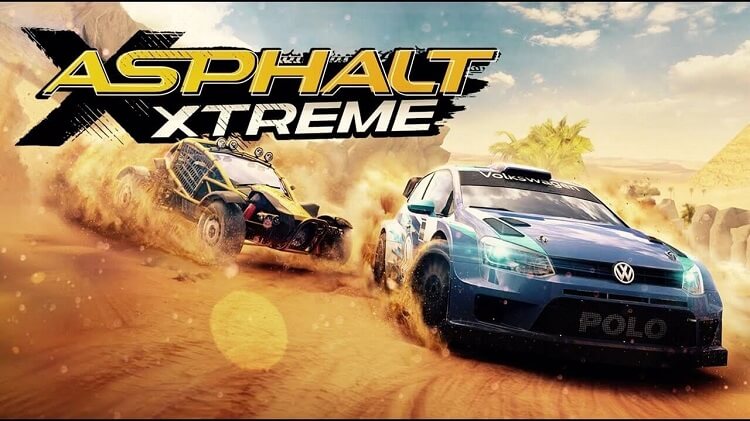 5. CSR Racing 2
This stunning and one of the best offline racing games for android brings the hyper-real drag racing to the screen of your device. The gameplay seems so real that you may even forget that it's a game. What makes it so close to reality is the 3D features and high-definition graphics. Further, it allows lets you personalize the cars with its massive range of paint wraps and decals. Click on the link below to get the most legendary vehicles, customize, and use them to master the timing of the other cars on the road.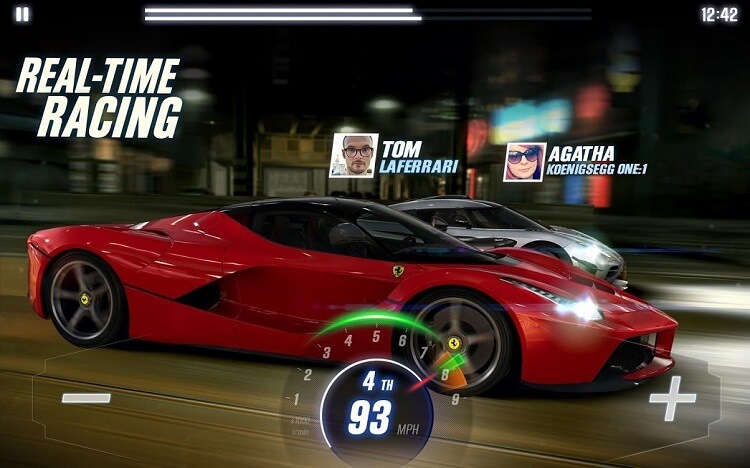 6. Drag Racing
This original nitro fuelled game has fascinated millions of gamers worldwide and found a spot in our list of the best offline racing games for the multiplayer gaming it offers. It enables you to connect and compete with other car game players. Not only this, it has an ocean of customization options and lets you create your personalized garage. Here's the link to tune the car and accelerate your way to victory.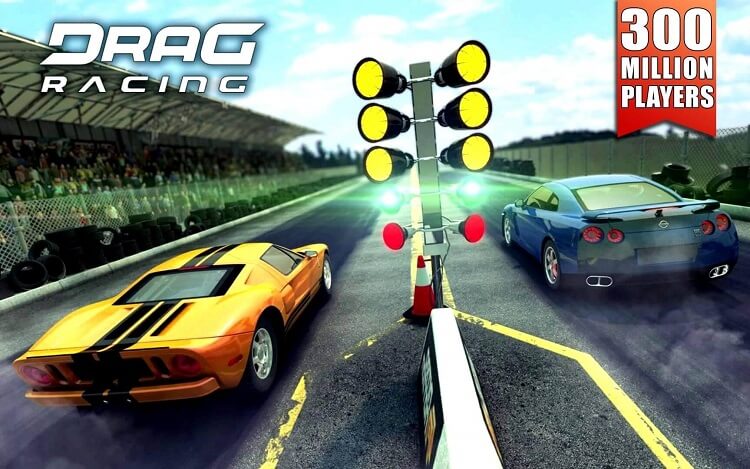 7. Racing Fever
Once you indulge in this fever, it won't leave you soon. It is the most addictive arcade racing game out of the lot. Apart from this, what makes it the best offline driving game for android is the risks you encounter while playing it. To ensure your survival and safety, keeping the car in the road's middle is essential. Further, it lets you compete with your friends or challenge random players in the multiplayer game. Along with this, it also hosts playing in the slow-motion mode for a few moments. Click on the link below to get this best free racing game and join six rooms with prizes ranging from amateur to king.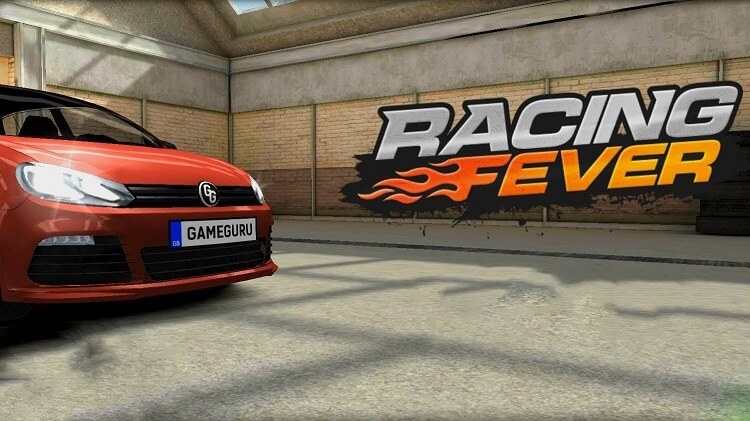 8. Real Drift Car Racing
This is one of those rare racing games that are great in drifting. And, this makes it stand out from the other games stated in this list of the best offline racing games for android. It has tough levels, multiple tracks, campaign mode, car unlocking, and many other features to keep you occupied the whole day. You'll enjoy killing time with this game's fantastic customization and other options such as turbo power increase, turbo adding, handling settings and gear ratio change, etc. Here's the link to try your hands on this exciting game.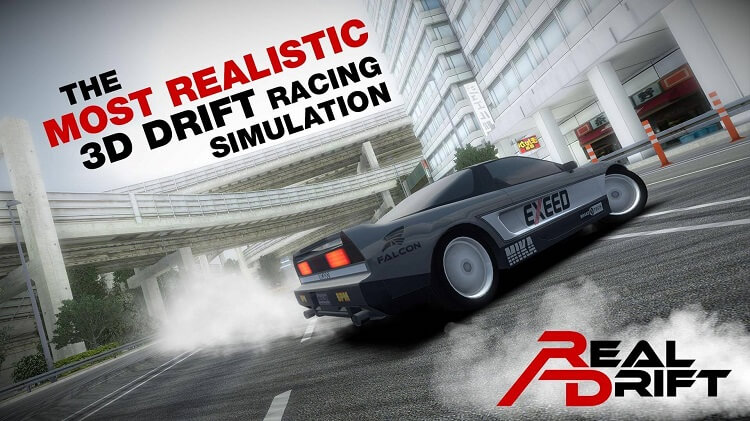 9. GT Racing 2
Think of any luxurious car you've dreamed of owning. You'll find it in this best free racing game for android. It is rated high by the users due to the high-end cars found here. Not only the vehicles, but it also has some of the most amazing tracks and events to take your racing experience a notch up. Moreover, it lets you race your way through four breathtaking cameras, including an interior view to please your eyes with the car's stunning interiors. Click on the link to get this power-packed game.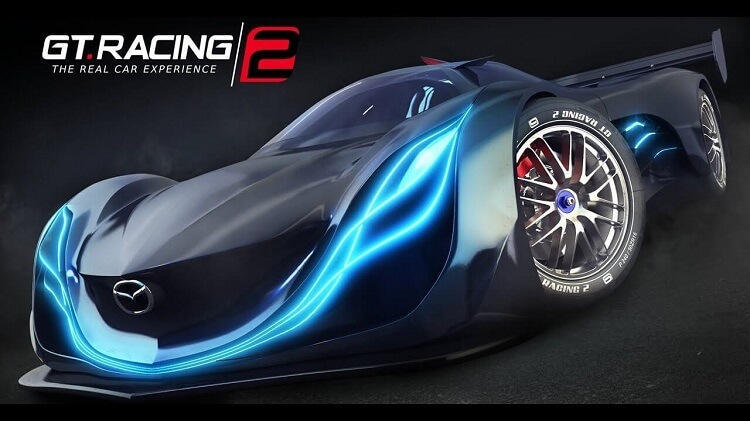 Also Know: PUBG PC Crashing? Resolve The Issue In 5 Minutes
10. Hill Climb Racing 2
Simple controls, colorful graphics, and user-friendliness are what make this game the best offline racing game for android. It makes you race up and down the hills against opponents. But, doing so is not as easy as it may seem. The game is full of challenges. Further, it gives you the option to tune the vehicle for as per your requirements, enjoy the game together with friends using the multiplayer mode, and many new events. Here's your way to the hills.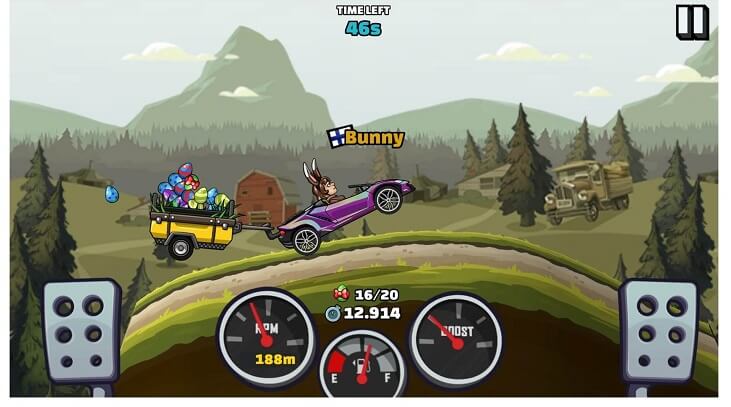 11. Horizon Chase
This immensely popular game is called the best racing game for its retro-inspired graphics. In addition to the unique graphics, it also features numerous tracks and dozens of cars to unlock. Not only this, but here you also get full android TV and NVIDIA Shield TV support. Moreover, the new events added now and then by the developers are enough to keep you happier. Here's the link to get into a fascinating chase.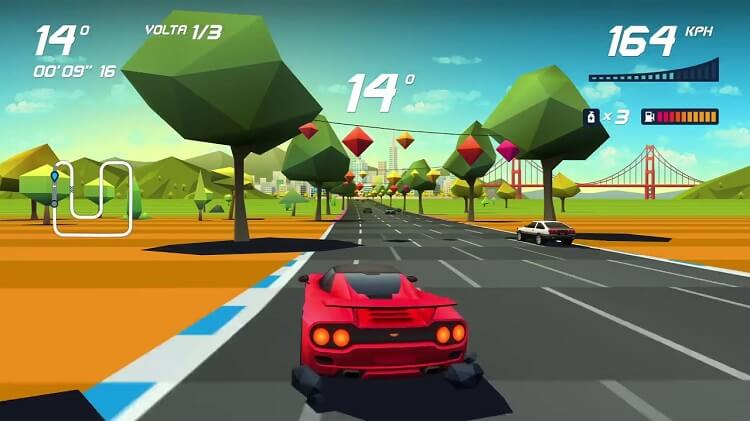 12. Hovercraft: Takedown
How amazing would it be if it was possible to play racing and shooting games simultaneously? If this is what you think, then Hovercraft is a game made especially for you. Here you race and shoot at the same time. It lets you create your custom hovercraft and power it with guns, lasers, and missiles. Not only this, but the game also has dozens of unique weapons, powerups, and vehicles waiting in the store for you. Click on the link below and give this stylish game a try.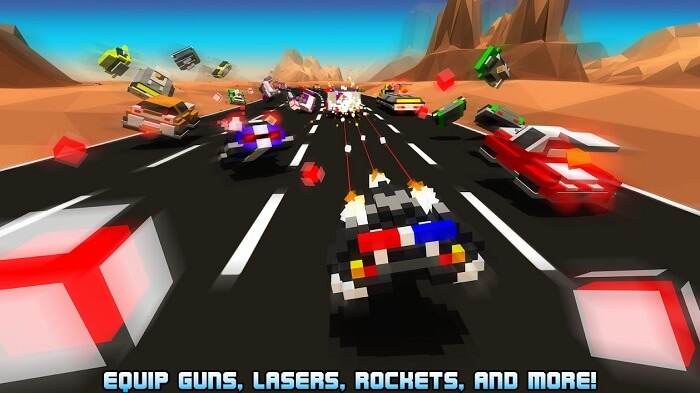 These were our picks of the best offline racing games for android. These games are fun to play and make even the most boring days exciting. Choose the type of game you've always wanted to play from the above lot and let us know in the comment box below which game you like the most. And, before you go, make sure to stay updated with the latest games and trends in the tech world by subscribing to our newsletter.
Sign up for our Newsletter and stay informed