You want to shoot zombies and criminals, and become a shooting game champion? If yes, then is poor internet connectivity stopping you from doing this? It will no longer come in your way as we got you covered. Here in this blog, I'm going to acquaint you with the best offline shooting games for android that you will love playing without an internet connection. These games are ruling the gaming world and are every passionate gamer's favorite. Let's now Get Set Go.
The Best Offline Shooting Games for Android You'll Love to Play
Here are the games you can enjoy without worrying about slow or no internet connection, as these can be played offline with ease.
1. N.O.V.A. Legacy
Have you played N.O.V.A.? If yes, then there is no chance of you not liking N.O.V.A. legacy. The fantastic graphics and features has brought this game to the list of the best shooting games offline. It begins where its parent N.O.V.A. ended. Here you play as N.O.V.A. veteran Kal Wardin whose aim is to destroy the Colonial Administration forces. Talking about the modes and features, along with the standard game mode, there is a fantastic "Deathmatch" mode where you fight with the other gamers across the globe. Further, the newly launched Deathcam feature allows you to watch the kills you've made from a third person's perspective. On top of all, this game does not feel heavy on the phone as its size is under 40 M.B. Here's is the link to download and enjoy this game.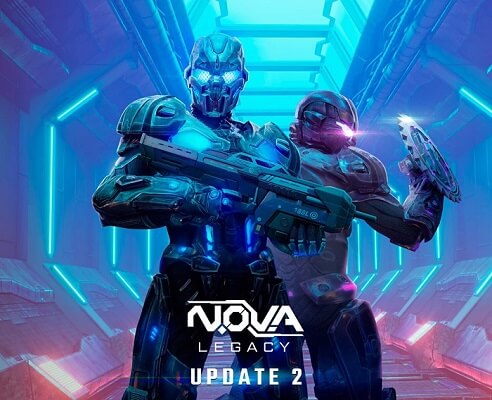 2. Cover Fire
Cool graphics and freedom to choose the character you want to play makes this game one of the best shooting games offline. Along with this, here, you can also pick the deadliest weapon to defeat the enemy from a massive collection of deadly weapons. Unlike most of the other games, here you can use multiple soldiers to battle with the evil organization. Each of these soldiers has their skills and abilities that you can use to lead your army towards victory. Here's the link to download this exciting game on your android phone.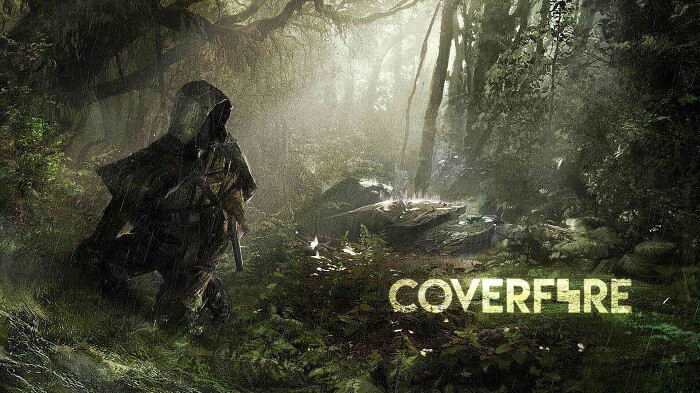 3. Sniper X
Get ready to be a part of the action superstar Jason Statham's team known as "Spear." As the superstar himself officially endorses this game, he leads you through voice commands and helps you defeat the enemy. Further, if you are a fan of sniper games, then you'll surely enjoy this game as it reminds us of the well-known sniper series. Download this incredibly amazing shooting game from the link here and wreak havoc on the terrorist organizations that are trying to destroy your territory.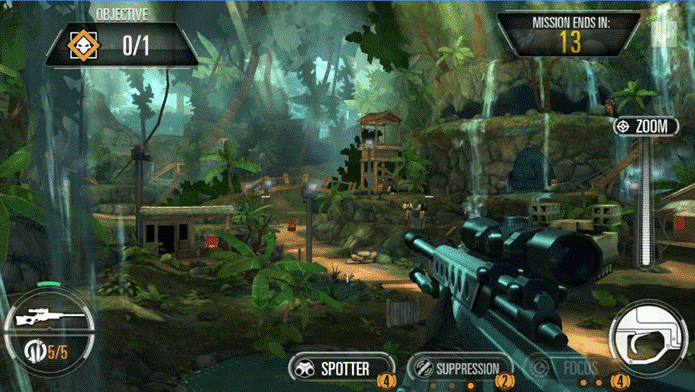 Also Know : Best Free Voice Changer Apps Android and iPhone
4. Major Mayhem 2
Do not have the energy to make strategies and want to play a relaxing shooting game? If yes, then install Major Mayhem 2 without giving a second thought. It is one of the best offline shooting games for android as its colorful graphics relax you. Further, like its predecessor, here you have a lot of missions where you can shoot many bad people and save hundreds of hostages. Moreover, this game comes with seven different guns to choose from. Each of the guns has its shooting style so that you never get bored while playing. Download it from the link below and shoot everything that moves with its incredible side-scroller.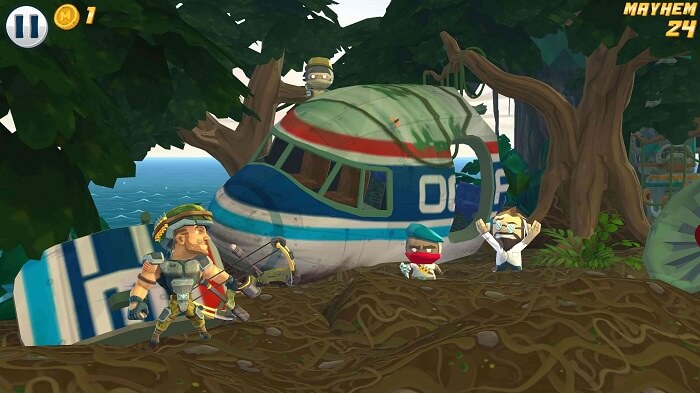 5. Mad BulletsShooting
BitMad BulletsShooting games are not always violent. Some of them are humorous too. And, Mad Bullets is the perfect example of such game. If you want to laugh and shoot the enemies at the same time, then do not want to download this one of the best shooting games offline. Its quirky characters and fun gameplay style will make you enjoy the game even more. Further, here you can take on any role ranging from Ninjas to Cowboys and shoot everyone that tries to cross your path. On top of all, the game does not make you sleep with boring storylines and tutorials. It takes you straight to the Wide West land, where fast-paced action awaits you. Here is the download link for this exciting game.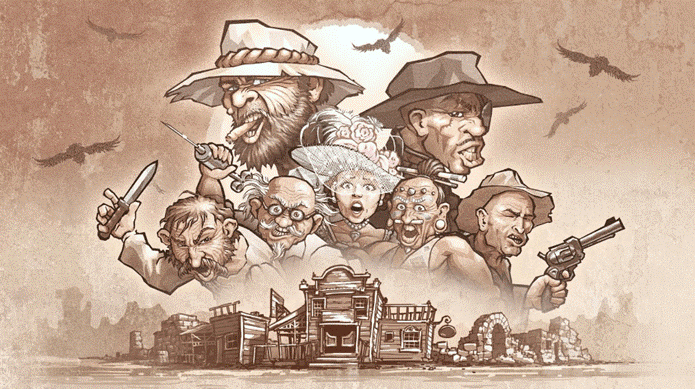 6. Lone Wolf
If you want excellent sniper gameplay with a fantastic storyline that tests your morals at every step of the way, then choose Lone Wolf. Its gameplay is not only exciting but challenging at the same time. It has the power to keep you hooked for long hours, and its moral test prepares you for the tough decisions you're required to make in life. If you are above 18 years of age and can't wait to play this serious and downright brutal shooting game, then click on the below link to download it.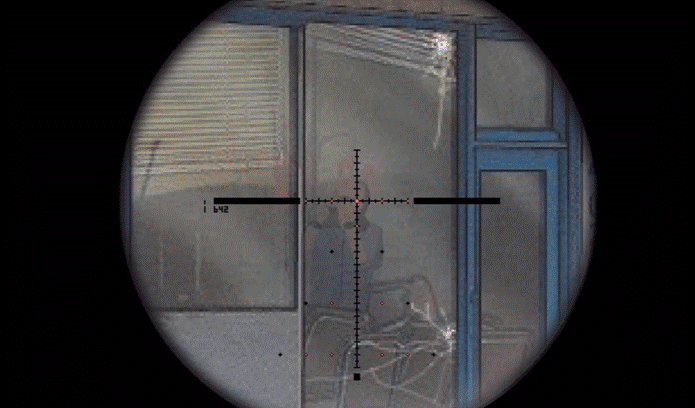 7. Kill Shot Bravo
This is one of the most interesting offline shooting games for android that you will enjoy playing. Here you play a covert assassin who infiltrates the military base and makes fail-proof strategies to kill the targets. Further, there is a lot of power-packed guns to choose from. Like me, you will also love the gun selection here. This game lets you display your sniper skills in mountain ranges to Mediterranean Islands. Moreover, interactive vehicles are also one of the features that make this game stand out from the rest of the crowd. Bring all the excitement to your phone by clicking on the Kill Shot Bravo download link shared below.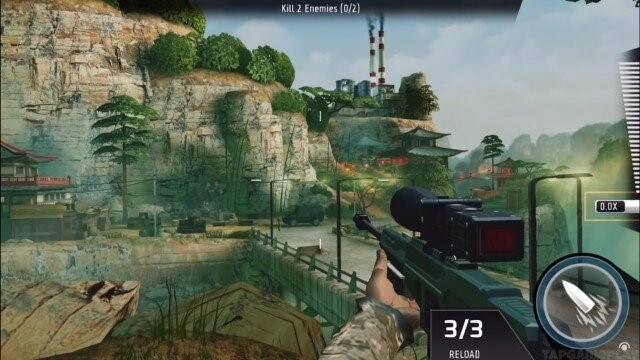 8. Dead Effect 2
The parent game Dead Effect revolutionized the world of shooting games available offline and became the first competent shooter. Dead Effect 2 takes the game a level up with its improved and amazing graphics, exciting story, and high octane gameplay. In addition to this, it offers a wide range of weapons, gadgets, and approximately 20 hours of single-player campaign to keep you hooked to your phone. Further, if horror themes excite you, then you'll enjoy playing Dead Effect 2 as much as I do. Here is the link to dive into the horror world.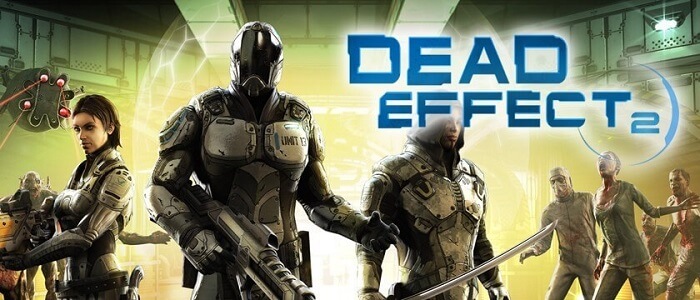 9. Dead Trigger 2
Dead Trigger 2 is a successor to Dead Trigger, which was one of the highly popular offline zombie shooting games. It takes the excitement a notch up by offering numerous ways to kill the zombies. Here you can kill them using whatever way you like. Whether you use weapons, incarnate, or break them into tiny little pieces using a Gatling gun, it's all your wish. Further, great graphics, a pinch of humor, and quirky references are some of the other features that make this game irresistible. Here is the link to enter the world of zombies and destroy them.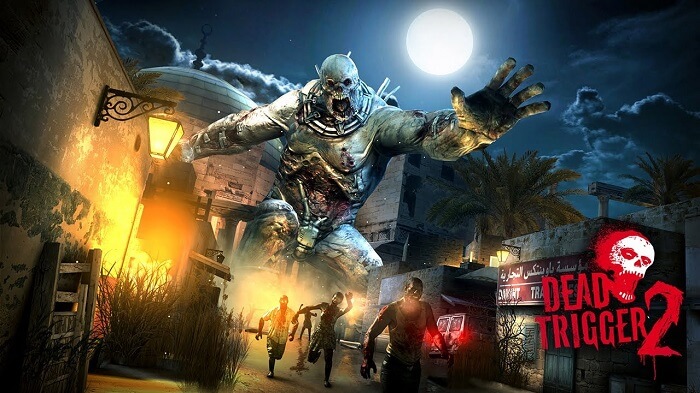 10. Battle of Bullet
If you want to fight with an entire army of enemies, then Battle of Bullet is one of the best offline shooting games for Android phone that you can play. Here you play as a member of a special force who aims at taking the enemies out with his exceptional sniper and attacking abilities. Further, here you can choose from a variety of guns so that the gameplay never feels boring. Here's the link to get this awesome game.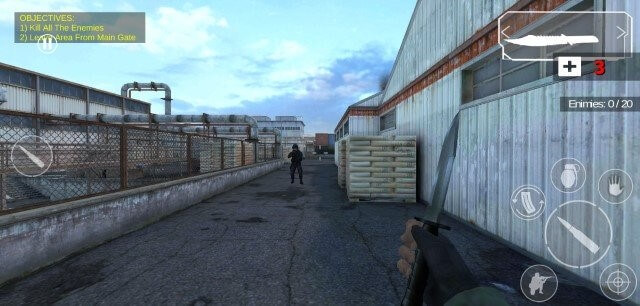 11. Mad Zombies
This offline zombie shooting game is loved by one and all. It ranks at no.3 in the action trending game category and has more than 10 million downloads. Here you need to shoot the zombies straight in the head and stop them from taking control of the world. The game is not as easy as it seems; you must use tactics to defeat the enemy. Here is the link to kill the mad zombies and regain the world's control.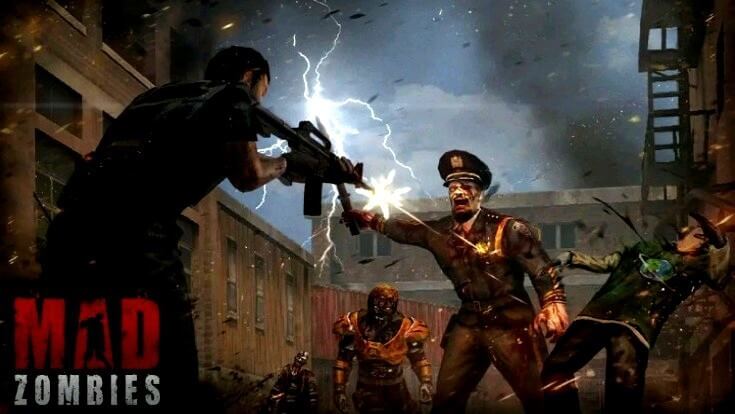 12. Counter Terrorist
If stunning graphics and thrilling sound effects are what attracts you the most, then don't give a second thought before downloading CounterTerrorist. Here you enter the world full of dangerous terrorists, kill them, and rescue hundreds of hostages. Further, the game gives you the freedom to choose any of the play styles, namely, Assault, Heavy, Recon, Sniper, Support, or Commander. Download this fantastic game to get 100+missions, attack, and defeat the terrorists.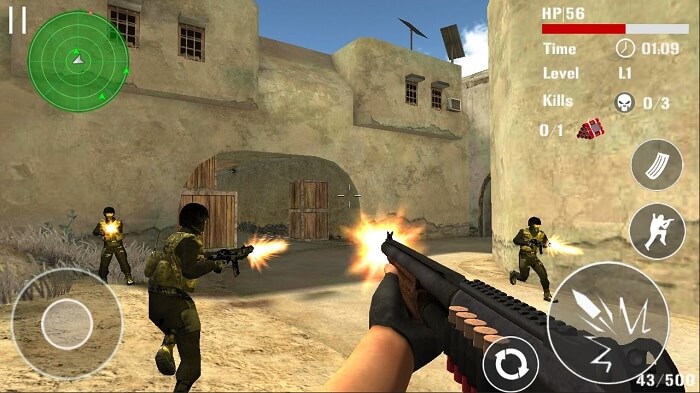 Hopefully, you'll love killing time with these games. Don't waste time waiting! Download them, hit the trigger, and kill all the enemies in the best offline shooting games for Android phone.
Subscribe to Our Newsletter
Keep yourself updated with the latest technology and trends with Innovana Thinklabs Limited.