PDFs are the most-used file-formats globally. It is the first choice of industry experts when they want high-quality professional documents. But such files are mostly confidential. It may carry business strategies, client information, and other private data that should not be open for any unauthorized access. A smart PDF file locker apps comes in the rescue to solve such issues.
Do you want to protect your PDF files? Do you require a facility that allows you to lock your PDFs with a password? Well, with the help of PDF locker apps you can easily do that.
Top 7 PDF Password Locker Apps to Protect Your Documents
PDF lockers that protect your confidential documents are essential these days. But we cannot trust any random app that claims to be the best. Here we share a list of reliable and best PDF file locker apps that will guarantee your file's safety.
1. FlashScan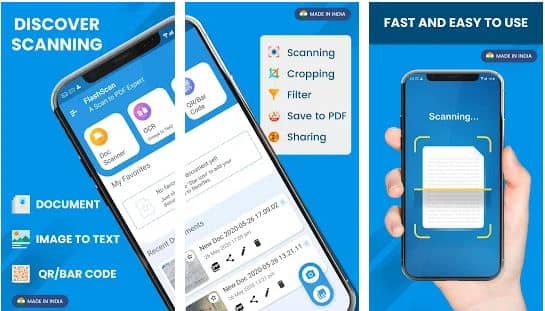 FlashScan is a trustworthy Android scanner app powered with an array of impressive and useful features. It not only protects your PDFs but also lets you generate sharp PDFs with your devices.
The fundamental function of this app is scanning. It scans various types of documents easily and conveniently.
In addition to this, FlashScan is one of the best PDF file lockers that enables you to set a password to your PDFs.
The Anti-counterfeit helps you to add a custom watermark on any PDFs.
With this free scanner app, you can also scan QR and barcodes in a hassle-free manner.
Its brilliant post-scan filters also help the users to enhance scanned results.
This app also offers OCR functionality. It works well with the translation of the recognized text.
You can also use its Batch Scan feature to scan multiple images.
Users can also create PDFs with different page size ( A3, A4-default size, A5, Legal, Tabloid, Ledger, Letter, etc)
With this app, you can anytime scan your signature to add it to any PDF file.
2. PDF Utilities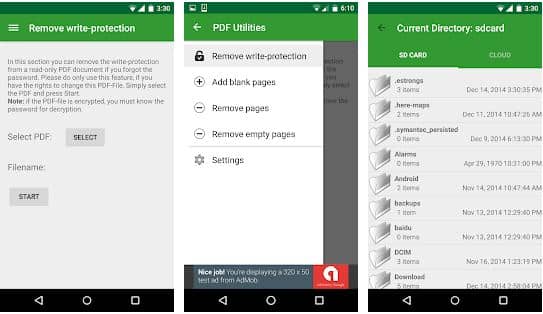 Use PDF Utilities as an effective PDF locker to protect your documents. It is a simple yet efficient Android app.
This app helps you to import and process your PDF files directly (users will not need to use the Cloud) from the device.
You can set a password to encrypt your PDF files.
If you wish you can also use it to remove particular pages from your PDF file.
It lets you add blank pages to any PDF files.
The app also comes with an automated removal feature that you can use to remove the added pages from your PDF file.
3. PDF Anti Copy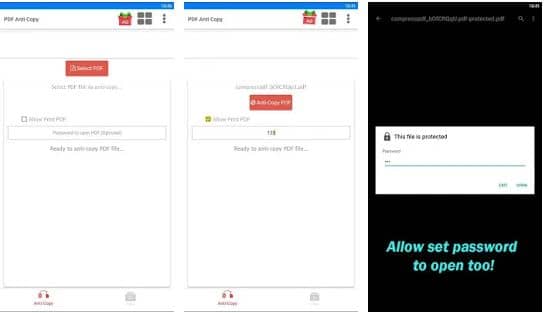 While talking about the best apps that ensure your PDF safety, we can not miss PDF Anti Copy. Here are some of the main features of this app.
A well-known app that effectively prevents any unauthorized user to access your PDFs. It is one of the best PDF file lockers that lets you set a password for your PDFs.
What adds on to its uniqueness is its ability to prevent anyone from using the print option, when any PDF file is opened in the PDF reader.
It offers a straightforward interface with easy navigation.
PDF Anti-copy prevents unlawful ownership of any intellectual material. It does not allow an unauthorized person to convert PDF files to editable file formats.
Also Read: 12 Best Apps for Hiding Apps on Android Phone 2020
4. Lock & Unlock PDF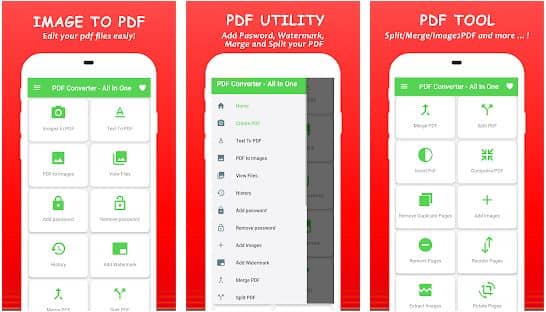 It is an easy app that offers an array of features. This app stops anyone from transferring classified data to unknown people.
This Android app enables users to lock and unlock PDFs easily.
It works well as a QR & Barcode Scanner app.
Users can also use it to split the PDF file at any page number and create multiple files whenever required.
Use this app as a PDF locker to protect your documents. It helps to password protect any PDFs.
5. PDF Converter, Editor, And Password Remove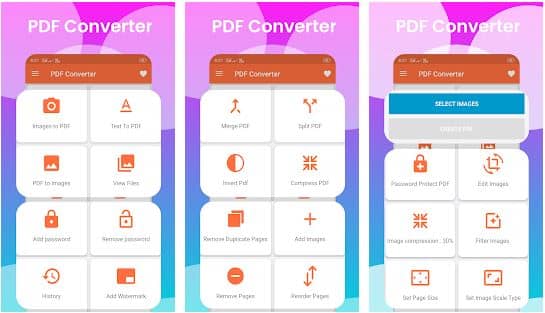 At times we get stuck in a situation wherein we forget the password and want to remove it to open our PDF files. This app is the best solution for such emergencies.
PDF Converter flawlessly converts any images or Excel files to a PDF file format.
You can also use it as a PDF locker tool to protect your documents by setting up a password.
It is a document scanner app that helps to digitize your documents.
It also scans QR and barcodes.
Remove any set password with just a few taps to open your PDFs.
6. Password Safe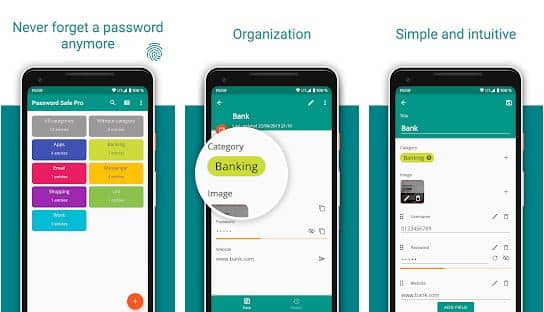 Next on the list of best PDF file locker apps is Password Safe. Check out some of the useful features of this app.
With the help of a password generator widget, users can anytime create new passwords to lock their PDF files.
It is a reliable app that enables the user to sort out and organize all their passwords.
It helps to manage different passwords, accounts, data, and pins.
Users can back up and restore the encrypted information with just a few taps.
It offers an easy way to share, save, and rename PDF files.
7. PDF Scanner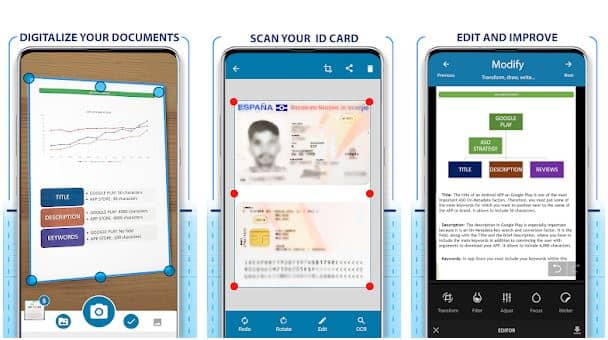 The last tool on our list of PDF password locker apps is PDF scanner. It is a comprehensive scanner app with varied features.
Users can digitize their IDs, old photos, bills, etc with this free Android scanner.
It is an impressive PDF file locker that enables users to protect their PDFs with a password.
It generates clear and sharp PDFs.
With PDF Scanner users can choose page sizes of their PDF from a note, letter, postal, and legal, A3, A4,and A5,
It also offers eye-catchy post-scan editing filters.
Also Read: 10 Best Music Player Apps For Android In 2020
Let's Wrap It Up!
 Undoubtedly, we all will pick an all-inclusive scanner app that acts as the best PDF file locker apps, document scanner, image to text converter, and a free source to perform all these tasks!
Well, we ensure the genuineness of all these above-mentioned apps but if you ask to recommend a single best app then FlashScan is the answer! It is the most reliable PDF password locker.
Subscribe to Our Newsletter
Keep yourself updated with the latest technology and trends with Innovana Thinklabs Limited.