PDF file formats are universal. We use it to present and transfer documents reliably across various platforms. Fortunately, many free PDF readers let you view PDF documents on your Android device. However, most of the apps are not worth using. They lack advanced features and take long loading time that leaves us no option but to search for the best PDF viewer for Android that can offer ample of features with unmatched performance.
To help you find out the best PDF reader for Android devices we have tried and tested several apps. So, before sharing a list of excellent PDF reader apps for Android, first, let's understand a bit about free PDF readers.
Introduction to PDF Reader Apps
There are three types of PDF reader apps. They are classified based on their usage and functionality.
Type Of PDF Readers
Basic Features
Typical Examples
Functionality
Primary Usage
Useful For
Professional
Scanning, Creating PDFs Different pots-scan operations
Adobe Reader,
FlashScan
Docusign,
Scans different types of papers, creates PDF, Allows image to text conversion and offers many added features
Scanning, Creating and sharing different sized PDFs
Business
professionals,
Students,
Recreational
Supports ebooks to PDF conversion,Offers dedicated reading mode
Google Play Books, Moon+ Reader
Allows ebooks to PDF conversion,Offers  scrolling modes, support for different chapters, etc
best app for PDF reading
Readers,Students,
All-in-one
Offers scanning, image to text conversion, PDF making and a lot of other features
FlashScan,Doc Scanner
Scanning, Creating different size of PDFs, inbuilt OCR, etc
Scanning,PDF Generation, works as high-rated PDF viewer for Android Phone
Excellent for those who want a single app that offers all the useful features
While the first two types of apps give limited and very specific benefits, the third types of apps are great when you want to kill two birds with a single stone. These are the top-rated PDF readers on Android for all those people who don't need a ton of apps on their devices. So, here we have the list of the top-rated PDF viewers for Android that offers ample of features.
12 Best PDF Viewer Apps for Your Android Devices in 2020
An excellent PDF reader for Android devices does more than just viewing the file. It offers varied useful functionalities with a user-friendly interface. Here is the curated list of the top apps for PDF reading.
1. FlashScan
It is a free and famous PDF reader for Android devices. This scanner app provides many beneficial features with a user-friendly interface.
It is one of the quickest scanner apps, that scans varied types of paper for free.
It gives a robust OCR, which is the most authentic text extractor. It also supports the translation of the scanned text into multiple other languages.
It accurately scans QR and Barcodes.
With this free PDF reader, users can create original and compressed sized PDFs
It enables you to scan your signature and place it on PDFs.
It is one of the safest PDF readers, that enables you to password-protect your confidential PDF.It supports different PDF page sizes such as, Letter, Legal, Tabloid, Ledger, Executive, A3, A4(default size), A5.
This professional PDF opener also lets you open PDF files easily and you can also set custom watermarks on PDFs.
It gives exceptional post-scan filters that enhance the scanned results. Grey mode, Magic color, Original, Black, and White 1&2 are few of the excellent filters offered by it.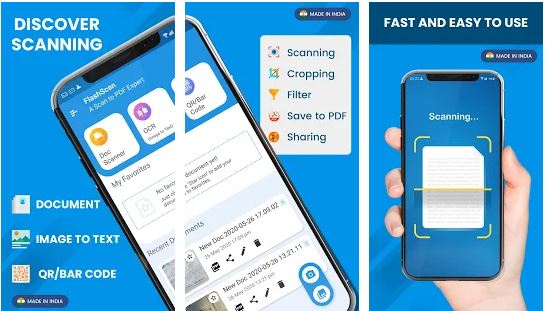 Also Read: Top 10 Must-Have Android Apps of All Time
---
2. Adobe Acrobat Reader
While talking about the top-rated PDF readers on Android, we can not miss the Adobe Reader. This high-quality PDF annotator for Android is the default selection for a lot of people.
This app has a brilliant ability to annotate and take notes on PDFs.
It is one of the excellent PDF openers that allow you to open PDFs easily and lets you fill out forms, and sign your signature to place it on PDFs.
With this app, users also get a full Material Design experience and support for 18:9 displays along with other different aspect ratios.
It is the lightest PDF reader for professionals who want to read PDF books.
You can unlock added features of the app with a subscription cost of $12.99-$14.99 per month.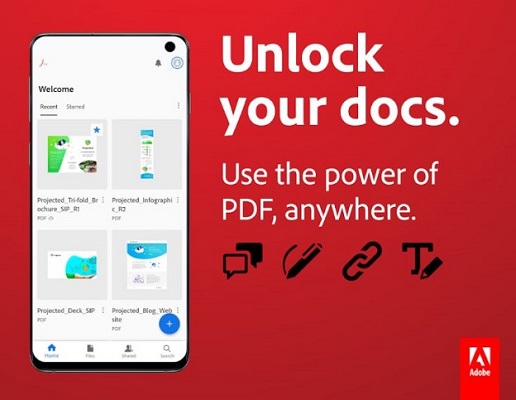 ---
3. Fast Scanner
Next in our list of highly popular PDF readers on Android is Fast Scanner. Here are some of the features of this simple and smart app.
It scans different types of documents using your device's camera.
It supports the conversion of scanned documents into JPEG or PDF files.
If you are fond of reading books, then it is one of the best apps to read a PDF book that you can pick.
Almost all the features are available in the free version. However, users can anytime get the premium version with Google Play Pass for free.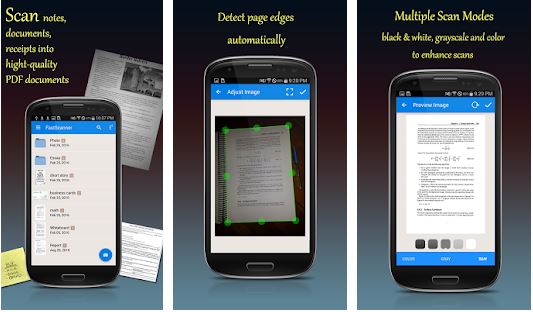 ---
4. Google PDF Reader
It is the most renowned document viewer for Android devices. It is a plug-in for Google Drive. Users can add this plug-in to their drive for PDF reading.
It offers a unique PDF support for Google Drive users.
Although it does not offer many advanced features, users can easily open and view all the PDFs with this high-quality PDF opener app.
Users can also search, copy and print from PDF files.
The app works perfectly and offers a simple way to read PDFs.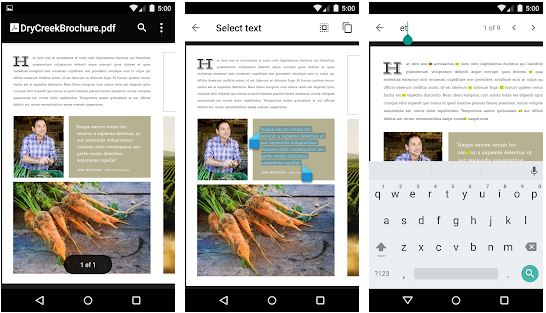 Read More: 12 Best Dictionary Apps for Android/iPhone
---
5. Microsoft Word
Yet another famous and reliable PDF reader app for Android is Microsoft Word. It comes with useful features and a simple interface.
Users can easily create PDF files and save them. You can also open PDFs and view them through this lightest PDF reader.
It also supports word processing, and host of other things such as resume making, table generation, etc.
It is the most renowned app to read PDF books. It supports ebook reading and offers many other useful features.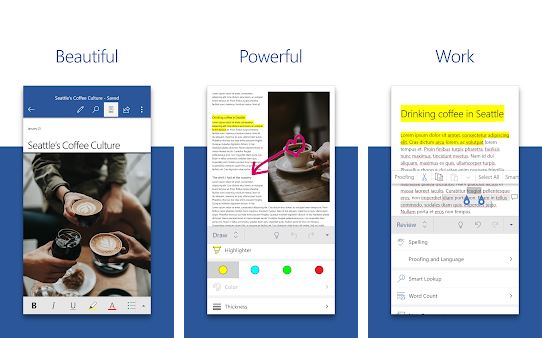 ---
6. Librera
A decent all-in-one app that is accurate and consistent in its performance.
The smallest PDf reader for Android that supports PDF, EPUB, EPUB3, MOBI, DJVU, and ZIP format.
It is the best PDF reader app for Android, and offers e-book reading support.
With this app, users can even listen to books using the Text-To-Speech feature.
A completely free PDf reader app (with advertising).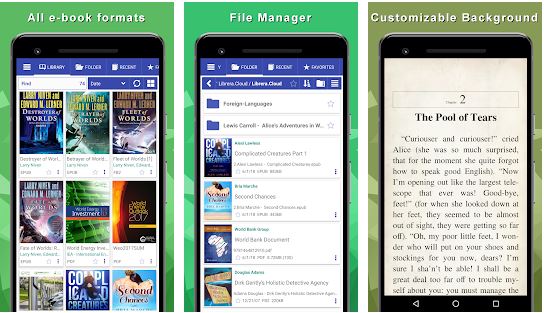 ---
7. MiXplorer Silver
MiXplorer Silver can be used as an all inclusive file explorer. The main app is $4.49. The PDF add-ons are absolutely free.
It supports browsing files, dealing with archives, managing PDFs and opening of various types of files etc easily.
With a separate plugin, you can add PDF reader support to this app.
It supports e-books, file transfers, along with other usual browser stuff.
It is an impressive PDF reader for musicians and other artists who want instant digital distribution of their first draft.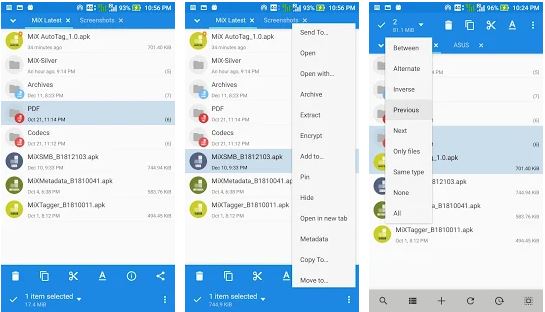 ---
8. Foxit PDF Reader
 Foxit is the most reliable app for PDF reading. It boasts all-in-one solutions for PDF use.
This app offers the unique classification system to keep your PDF files inline.
It also gives support to PDF files with certificates, passwords, and Microsoft's RMS.
It is the lightest PDF reader that one could find and is mostly used for business purposes.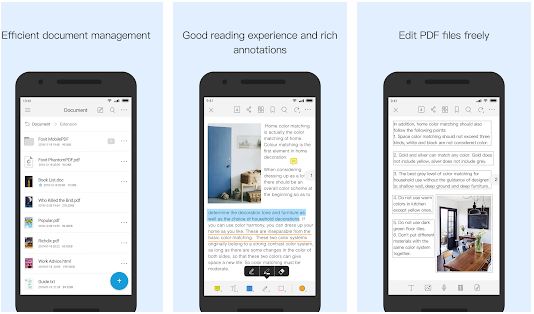 Read More: 12 Best Free Antivirus for Android to Secure Your Mobile
---
9. Moon+ Reader
Moon+ Reader is the top-class app to read PDF books. It is very famous amongst e-book readers.
It offers a boatload of features like theming support, tons of visual options, auto-scroll, etc.
This app supports various formats such as PDF, EPUB, EPUB3.
An easy to use app with a straightforward interface.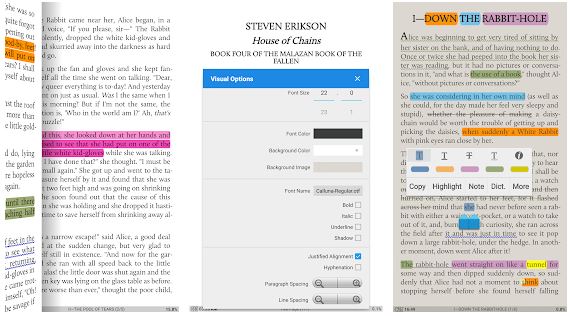 ---
10. PDF Viewer Pro
A simple and basic app for PDF reading. Here are some of the brilliant features of this free app.
It offers annotations, cloud support, zoom, and other basic features.
It is a very useful app for PDF reading. It lets you read different types of PDF files /books easily.
The Pro version gives multiple customization options and offers different themes.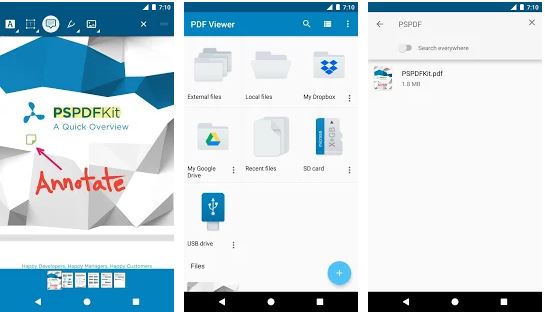 ---
11. WPS Office
Formerly known as Kingsoft Office, WPS Office is again an all-inclusive office solution app. But you can also count it as the most professional PDF viewer for Android devices.
It lets you convert different types of documents to PDF and view your PDF files.
It basically deals with various types of spreadsheets, documents and files.
It is an excellent app for PDF reading. It also offers added benefits with a premium subscription plan.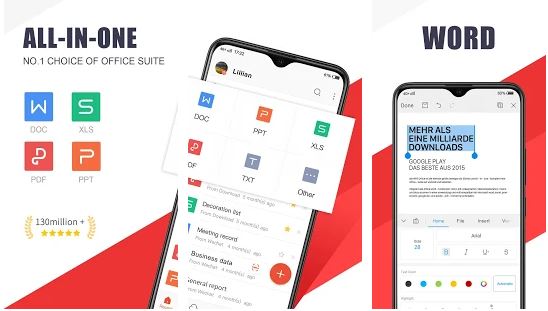 Read More: How to Recover Deleted Files Or Photos From Android Phone
---
12. Xodo PDF Reader
In the list of the high-rated pdf readers on android, the last app is Xodo reader. Xodo is  the smallest PDF reader for Android devices.
It lets you fill out different PDF forms, sign all of them and save your signature in case you want to use it in future.
It is also a remarkable PDF Viewer for Android that also supports bookmarking, file management, cloud storage, etc.
It excellently works well for business and recreational purposes.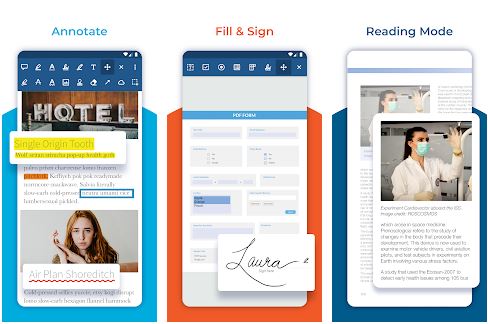 ---
Conclusion
So, this was the curated list of a few excellent PDF readers for Android devices.  You can pick any PDF maker app from this list and we assure its high-class performance and accuracy.
However, if you are a student or a professional we highly recommend you to pick FlashScan, the best PDF viewer for Android devices. It is quick, accurate and simple.
Subscribe to Our Newsletter
Keep yourself updated with the latest technology and trends with Innovana Thinklabs Limited.