Have you ever thought of a smart photo scanner app that works on your fingertips? Well, you can do this with your handheld device. Smart phones have definitely created magic in our lives. Everything in this world is just a click away. Gone are the days when you needed to take a whole lot of effort to scan documents and photos.
We can now say that we have entered the era of smart scanning with a bottomless ocean of available options. Here is the list of best photo scanner apps for Android that we have carefully selected to ease out your everyday scanning needs.
10 Best Photo Scanner Apps that You Must Use on Your Android Device
We have shortlisted these best free photo scanner apps for Android devices in 2021 just to help you get back to your loved memories.
1. FlashScan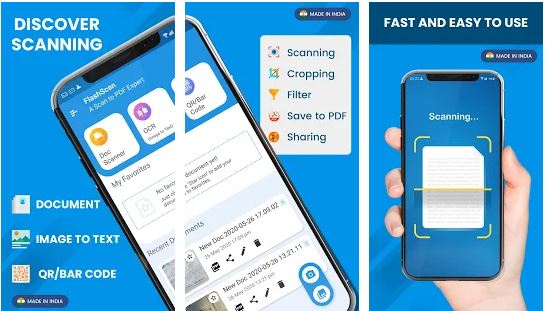 The first app on our list of excellent picture scanner apps is FlashScan. This Android photo scanner app is an all-inclusive scanner app with multiple features. It offers easy navigation and simple intercafe.
It is a free camera scanner that scans all types of documents.
FlashScan generates high-quality photo scans with accurate edge detection and smart cropping.
It also offers an OCR tool that helps to extract text. The recognized text can be easily translated.
It works well as a QR and Barcode scanner app.
There are exciting post-scan filters that can enhance scanning results.
FlashScan generates clear PDF files in no time.
It is also a PDF viewer that enables you to scan and place your signature on PDF.
With this app, you can password protect your classified PDF files.
It also offers an accurate batch scan along with easy share options.
Anti-counterfeit lets you put customized watermarks for your image security.
2. PhotoScan By Google Photos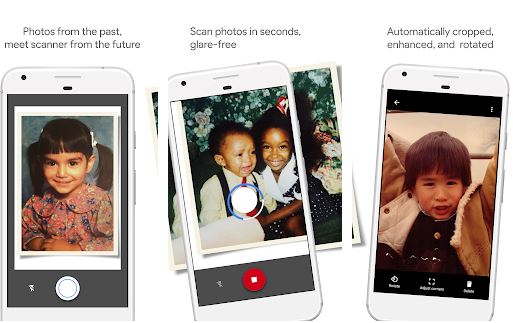 Google has become the synonym of simplicity and technology. There is probably nothing that Google can not do.
The photo scanning app is undoubtedly one of the strongest and best picture scanner apps from this tech-giant. Google Photo Scan uses google algorithm structure to scan.
It processes the shots with top-notch filters which is clearly reflected in the image results.
One of the prime features of this app is the glare free image that it produces.
This app provides quick conversion options which makes it a user-friendly application.
It also offers an excellent edge detection.
Also Read: 10 Best CamScanner Alternatives (Android/iPhone)
3. Picture Scan App by Photomyne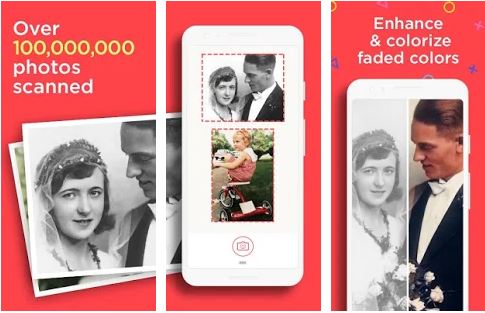 Speaking of easy usability, Photomyne is the app that deserves our mention for its high quality photo scan.
Photomyne is an easy to use application that is backed with a neat user interface.
This app automatically detects the edges and borders from the image.
Photomyne gives you easy way outs to crop, rotate or even make manual adjustments to the image.
With this app you can take multiple photos simultaneously and scan them in a blink of an eye.
Although the application is free, some of its features are based on in-app purchases.
4. Microsoft Office Lens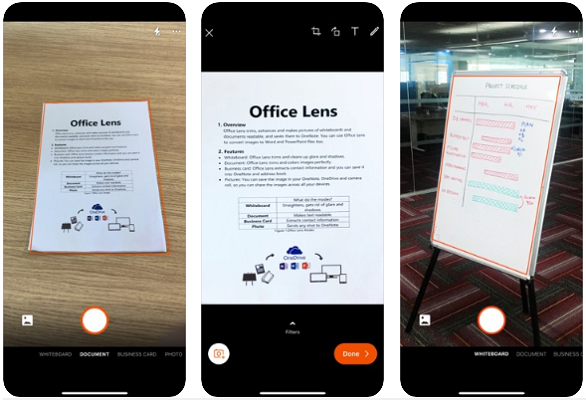 Microsoft has definitely tried to give their best scanning solution by offering a free and brilliant photo scanning app for Android devices. Based on the user's reviews, this app has succeeded quite well.
As it is developed by Microsoft you can always trust the authenticity of the application and its performance.
Microsoft office lens allows you to convert and scan image files and other files such as PowerPoint, word or pdf.
This app gives you better resolution and lighting options while clicking.
One of the winning features of this app is the ability to recognize text from images- OCR (Optical Character Recognition)
Also Read: Top 10 Best PDF Scanner Apps for Android
5. Document Scanner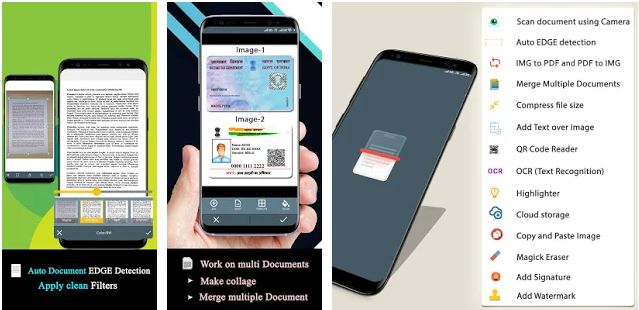 Document Scanner application helps you achieve the concept of scanning anytime, anyplace. This Android photo scanner application has some very useful and advanced features.
Document Scanner app provides document enhancement and smart cropping to the images and documents.
This free app lets you do noise removal and colour correction in old documents.
Document scanner app also gives you the option to scan QR codes and generate new QR codes.
You can also edit scanned results easily.
6. Clear Scanner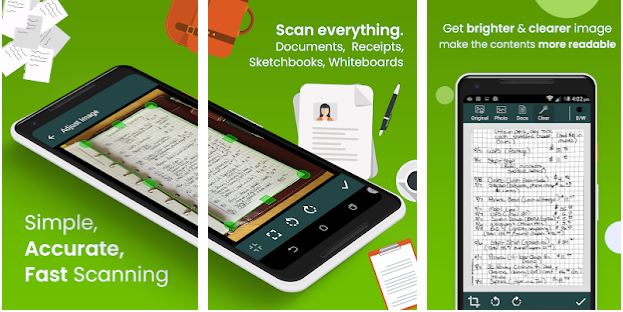 This Application is free yet very effective for personal document scanning and storage. Get high-quality photo scans in seconds with this app.
It is highly recommended for personal use and effective digitization of photos.
It scans bills, photos, vouchers, certificates etc with a single tap.
This app automatically detects the edgy corners of the image and converts them into high resolution PDF and JPEG files.
It offers a simple interface with easy navigation.
Also Read: Best Document and PDF Scanner App to Replace Chinese Scanners
7. Fast Scanner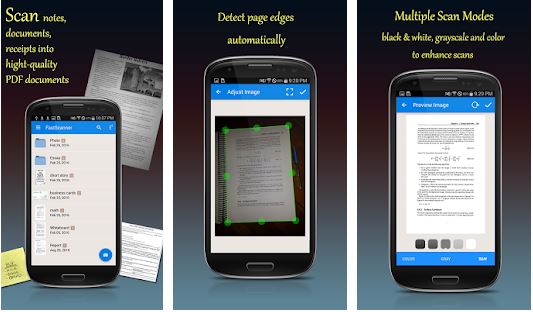 As the name suggests, it is a quick scanning option. It is a reliable and free photo scanner app for Android.
The Fast scanner app is available on Android and has very impressive reviews for its easy to understand mechanism.
OCR support is robust and works well.
This app also has the in-built system for fax scanning.
8. HELMUT Film Scanner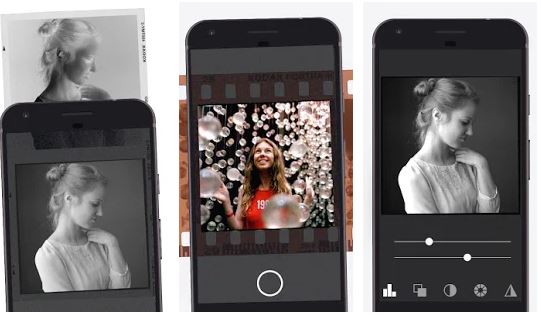 Yet another impressive Android photo scanner app is Helmut film Scanner.
The most unique feature of this app is the fact that it can help you to convert negative films into digitized photos without any special hardware requirement.
Helmut works on all the types of negative, black & white images, colour negatives and colour positives also.
This app also facilitates cropping, enhancement and adjustments into saved photos.
With easy navigation and user-friendly interface this app generates high-quality photo scans.
Also Read: Best Free Barcode Scanner Apps for Android | Top 13 QR Code Readers
9. ScanPro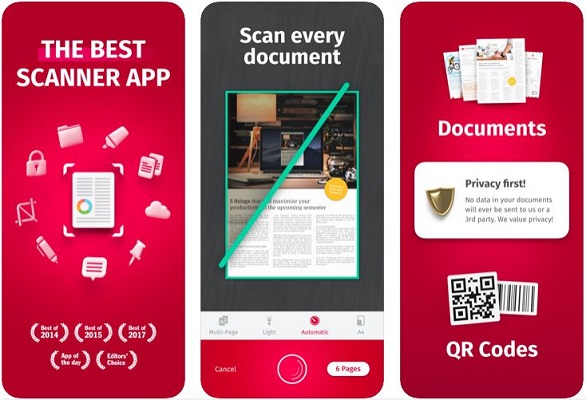 Get the PRO-scanning features with this genuine picture scanner app.
ScanPro is similar to many photo scanning apps and popular for Android devices.
The important features of this app are PDF conversion, QR code scanning and barcode scanning.
It offers OCR text search as well.
You can search all the frequently used files easily with the"Search Inside" tool.
10. Genius Scan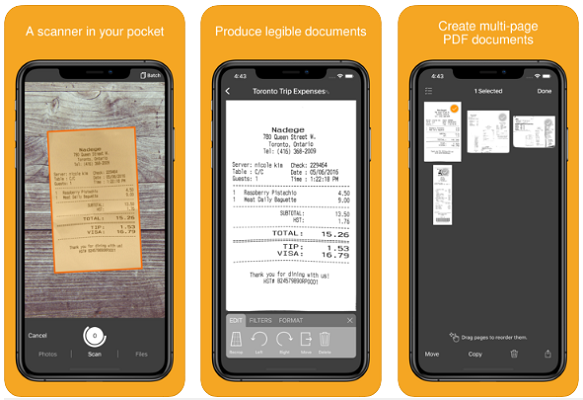 Genius scan is another smart picture scanning application available for Android devices.
It permits automatic correction in the documents.
You can scan photos and papers easily with this app.
The in-build feature to scan and fax documents is very useful.
Conclusion
At times, we may worry about losing our photos. These are our golden memories that we want to keep with us forever. You can scan and store as many images as you want, with these professional photo scanner apps for Android devices. Each of them generates high-quality photo scans hassle-freely.
Refer to our list of best photo scanner apps for Android in 2021 and pick the best suited tool today.
Subscribe to Our Newsletter
Keep yourself updated with the latest technology and trends with Innovana Thinklabs Limited.