Are you fond of sketching? Then, this write-up is only for you! If you also like to create your own posters then this is the time to enhance your poster making quality. Best poster making apps can help you to increase the creativity and talent of yours. Enhancement of the art of innovative ideas helps you to depict or scribble the thoughts in a more pleasing way. These apps are uniquely programmed to bring more stars to your innovative ideas. By implementing these below-listed applications you can easily create posters in the exact way you desire. Apart from this, you can even upload the posters online or take a print as well to sell it. To make your venture much easier here we've mentioned the most remarkable poster making apps for android/iPhone.
Top 10 Best Poster Making Apps for Android/iPhone
Give a boost to your creativity by using the best poster making apps for android/iPhone. These apps help you to create some engaging and mesmerizing posters.
1. Canva – Graphic Design and Video
Enrich your creative methodologies with the help of Canva – Graphic Design and Video app. It is the best app to create posters and unique new designs. Fortunately, it is available for both platforms i.e., android and iPhone. Canva lets you choose from thousands of templates to create the most unique design ever.
Apart from this, it also allows you to access freely numerous fonts and illustrations. Numerous features including add text, import perfect image, drop the watermark, logo, etc gives you the best ever poser making experience. Canva app is an all-in-one solution that is used to edit Instagram stories, YouTube thumbnails, twitter banners, and so on.
Also Read: Best Apps to Hide Private Photos and Videos On Android / iPhone Device
---
2. Poster Maker
If you used to create promotional advertisements, cashback vouchers, cover photos for your shop, office, or anything then, this app surely impresses you. Poster Maker is the best app to make a poster. With just a single go create promotional advertisements, cashback vouchers, cover photos with a ton of amazing features like textures, effects, stickers, fonts, and fascinating backgrounds. Directly share the poster on social media without opening the app separately. You can also import pictures from your media library. Try this attractive app for creating a poster!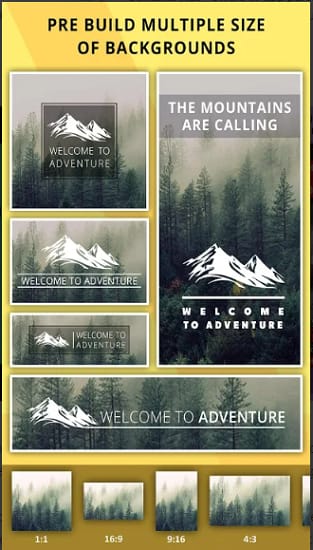 Download – Android
---
3. Over – Graphic Design Maker
Create your own brand by designing attractive posters, cover photos, and many more. Creating posters can be easy if you make it by using the best poster maker app – Over Graphic Designer Maker. Over helps to create the most inspirational and impactful content so that your brand reached out to more individuals than enough. It offers unlimited templates that are designed by professionals. Modify your design by apply changes to it like captions, pictures, fonts, graphics, and so on. Compatible with both platforms – android and iOS.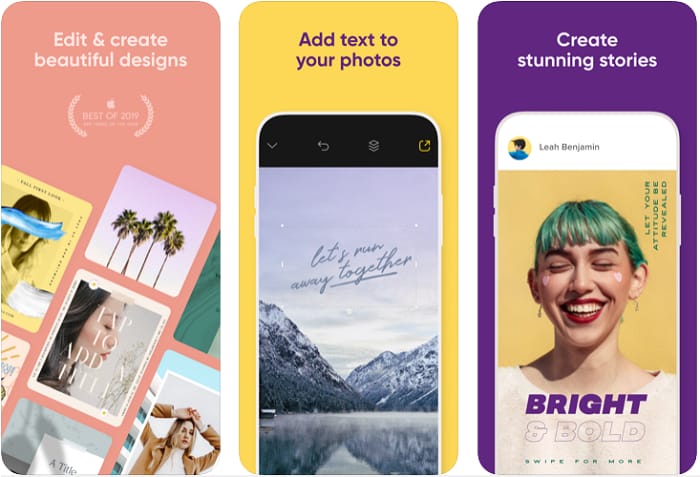 ---
4. Poster Maker – Flyer Designer
If are you getting bored with the same boring design of your posts and looking for a way to create unique designs? Then, the Poster Maker app takes you out from this situation. Poster Maker is a way that helps you to convert the normal posts into the most attractive and unique ones. With Poster Maker, you can be able to compose quotes, captions, make a poster, create YouTube thumbnail, create birthday wishes, or other greetings. Unleash your hidden talent with 88 unique font styles.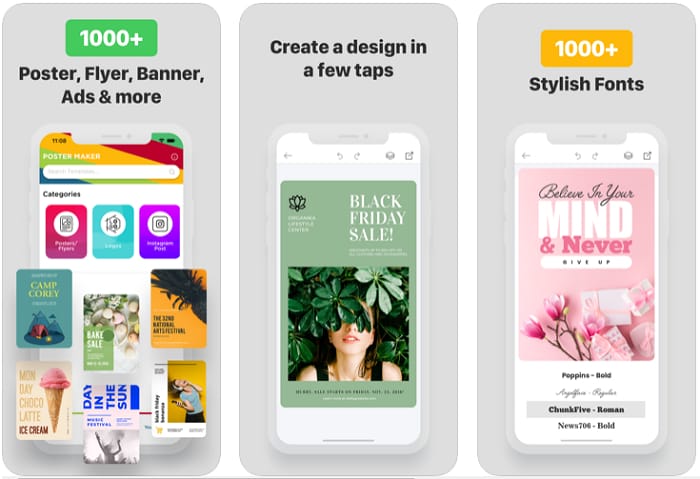 ---
5. Banner Maker Photo and Text
Have you ever gone through the process of making a banner for your social media campaigns or college festivals? If you have done it you may know that banner making is not a joke. But with BANNER maker it really becomes an easy task. BANNER maker provides you with tons of templates to start with. This application is loaded with tons of features like editing, uploading, water imaging, and other basic features that are used while making a poster. Banner Maker is one of the best poster making app for android.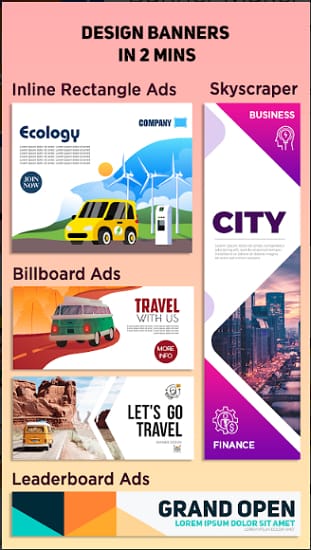 Also Read: 12 Best Photo Compressor Apps for Android to Optimize your Photos
---
6. Typorama – Text on Photo Editor
Create magical posters, social media posts with the Typorama. The application lets you convert the text and photo into the adorable design. You can also refer to this app as the time-saver. Because it saves a lot of time by automatically generating the gloomy text into the simple text layout. With Typorama, you can also create beautiful and stylish designs for Instagram, Twitter, Facebook, and even for blogs. Highly-capable to give the 3D touch to your posts.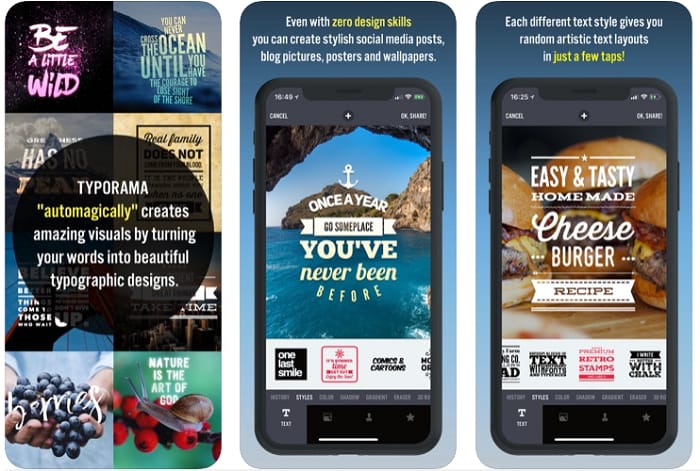 ---
7. Social Media Post Maker
Have you been suffering from editing problems of social media posts? Don't have specialized knowledge of editing? If these are your problems you may not need to worry because we have brought you SOCIAL MEDIA POST MAKER that can really uplift your editing skills and make your social media posts more interesting and attractive. This app is filled with amazing features and beautiful templates. Some of the best features of this app are easier graphic designs, post scheduler, graphics for your blogs, and an automated social media marketing tool that can really help you to increase your reach on social media platforms.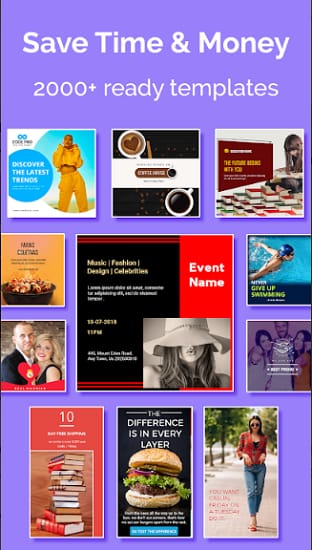 ---
8. Ad Maker
You may have thought that you have amazing digital marketing skills but do not have any platform to exhibit your talent. Worry not, Ad maker and BANNER maker is the perfect place to showcase your talent and in bonus have amazing pro-quality editing tools. This app has been designed for next-generation digital marketing professionals. In this app, you get tons of templates to start with.
It also provides features to design gift vouchers for your products. It is loaded with stickers and background images to make your ad or banner more attractive and interesting. This app also gives you products to promote and earn your rightful commission. All these amazing and incredible features make it the best poster maker app.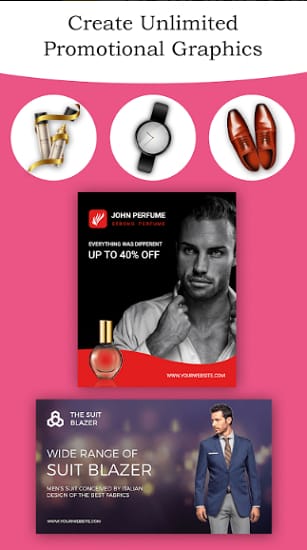 ---
9. Pinso – Flyer & Poster Maker
Pinso is another tool to design the most attractive posters, posts, cashback vouchers, and more. Within just a few clicks, you can create the most powerful and engaging designs just like professionals do. With Pinso, you can create more than enough things like stories, banners, wallpapers, social media posts, and many more. Pinso adds creativity to your posts that astonish the world. It lets you change the colors, captions, texts, fonts anytime when you want. Give your posters a professional touch with Pinso.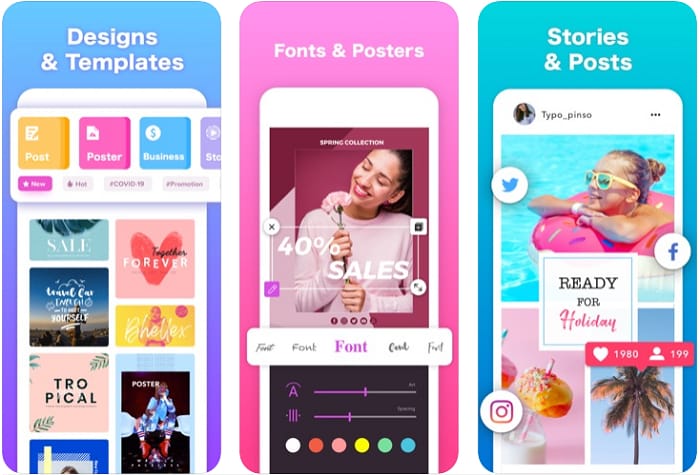 ---
10. Postero
Designs attractive social media posts, advertisements, and thumbnail via using the best poster making app for android – Postero. Videography projects, cover photos, social media posts everything becomes so easy with Postero. Easy user interface helps newbies to create the designs just like aces. Lets you select the background and gradient color. Text art feature uses hundreds of fonts and text effects that help you to make the text more impactful. Share the designs and posts directly from the app without opening the apps separately.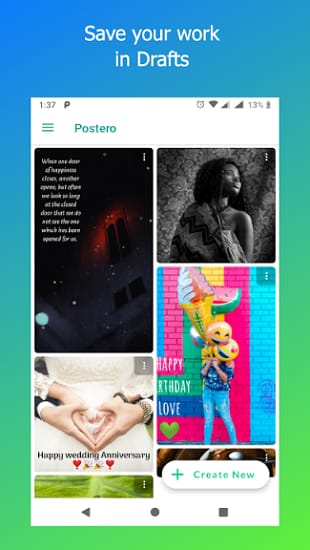 ---
Create more Innovative Poster via Best Poster Making Apps
With all this here we may like to conclude by stating that the above referenced best poster making apps for android/iPhone help you to create more inspirational and creative posters. In this digital era, where everything has turned online. Creating posters for advertisements, invitations, etc have also become very easy. These above-listed apps help you to make more engaging posters. Enrich your creative and innovative ideas and depicts it in the same way you want.
Subscribe to Our Newsletter
Keep yourself updated with the latest technology and trends with Innovana Thinklabs Limited.