PlayerUnknown's Battle Ground aka PUBG, one of the most popular games. PUBG mobile hit the Android and iPhone in a huge way. The craziness of PUBG among the individuals is something magnificent. PUBG has become an addiction that can't be easy to drop. But now what, when the government banned PUBG in India. PUBG lovers won't be able to play the game anymore. Don't get upset by this, as there are numerous battle royale games too, that you can play. So, here is the list of best PUBG alternatives that certainly gives you PUBG's touch.
Before moving forward, it's better to go to the flashback, just to clear up things a little closer, PUBG achieved popularity in late 2017, with more than 6 million active users, and approximately more than 25 million copies being sold globally. Quick jump to 2018, PUBG became the leading PvP game on a global range until it got banned. Battle Royale game genre that includes the survival and exploration of the game with the standing players. A few days back, the Indian government took the big decision to ban PUBG in India due to the data integrity of Indian cyberscape. Moving forward, below we've mentioned the top-rated alternatives to PUBG, so, have a look.
List of the Best PUBG Alternatives in 2021 for Android & iPhone
After the breakthrough of PUBG mobile, the iPhone and Android gaming shelf has been loaded with the numerous high-tech PvP (Player vs Player) games. So, these are the best PUBG alternatives that take your gaming experience to another level.
1. Garena Free Fire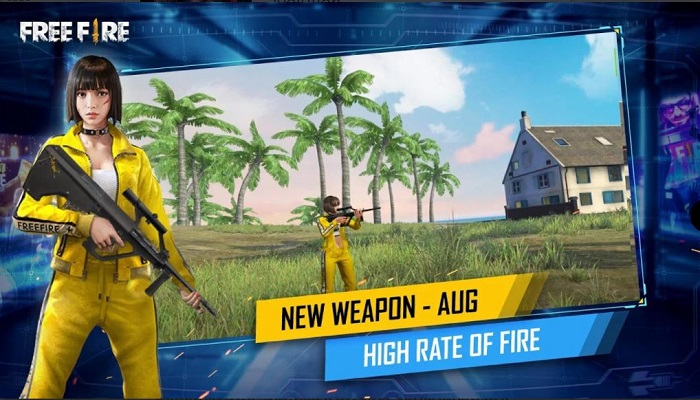 Till now, Free Fire is one of the best shooting games available on both Android and iOS. Free Fire can be considered the best alternative to PUBG mobile. In each 10-minute game, you can play against 49 players, all demanding for survival. Moreover, players can be free to choose their initial point with their own parachute and plan to stay safe for as long as possible.
Features-
Offers in-game voice chat facility.
Many modes to play.
Support low-end devices.
Life-like graphics.
Fast and effective gameplay.
2. Fortnite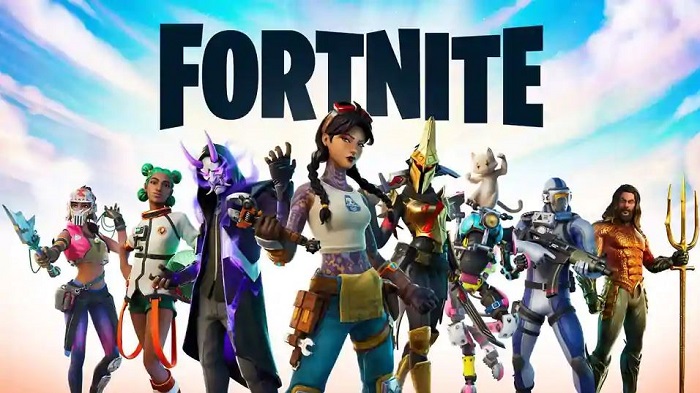 Fortnite is an online game that is developed by Epic Games and it was released in 2017. Fortnite is available in three distinct game modes that are equally loved by all types of gamers. It is excessively popular among gamers because of its dynamic and fast-paced gameplay. This shooter survival game is a battle royale game in which you have to protect yourself from the other 100 players who are also trying to survive.
Features-
Compatible among all devices.
Three distinct game modes.
Popular battle royale game.
Defend and destroy forts.
Also Read: 6 Best Fantasy Football Apps 
3. Hopeless Land – For Survival

Test your fighting skills and luck in this fast-paced fatal battle royale game. Try to survive and be the last one standing among 121 players from all over the world. Fly helicopter and experience air to land fighting which you may have never felt like before. Hopeless Land – For Survival is the best PUBG alternative for Android than others.
Features-
Low device specs required.
Smooth operations.
In-game voice communications.
Brand new vehicles.
4. Call of Duty – Mobile

Another alternative to PUBG is – Call of Duty; Mobile. In this, fast-paced battle royale game you will survive against players all around the world. Call of Duty – Mobile gives its users smooth graphics and real-life experience of shooting and surviving. There are various modes from which a player can choose and play a game.
Features-
Highly valued game tones.
PvP multiplayer modes.
3D graphics and sounds.
Customizable controls.
Shows multi-player icons.
Also Read: Top 10 Best Fantasy Cricket Apps to Earn Big 
5. Creative Destruction

In the mood for a heart-amusing showdown? Then, try this fascinating game – Creative Destruction. It is a sandbox survival game that emphasizes the sheer joy of building and firing. Beat the others in your own way to standing the last. In this game, the overall game depends on one phase, and that is – Do the Best, and break the rest! Creative Destruction is one of the best alternative to PUBG Mobile, especially for iOS devices.
Features-
Productive & innovative weapons.
Diverse gameplay modes.
Majestic graphics.
Vast mechanics.
(iPhone)
6. Zooba – Zoo Battle Royale Game

Unleash your inner best with Zooba, a zoo-based battle royale. It is a free action-packed multiplayer game and the best PUBG alternative for android as well. Zooba mixes the MOBA style where MOBA stands for Multi-player Online Battle Arena, to provide players an adrenaline-battle royale gaming adventure.
Features-
Pick your favorite character.
Astounding graphics.
Gives prizes to update your character.
Compatible with low devices.
Customizable gaming controls.
Also Read: Best iPhone Games (Online/Offline)
7. Swag Shooter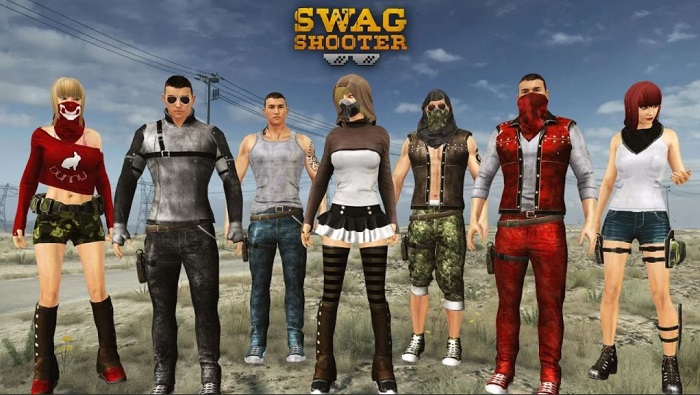 Want to enhance your gameplay? Then, Swag Shooter helps you to do so. Swag Shooter is the most stylish battle royale game that lets you play a game in Swagger Style. And to be a supreme Shooter, fight with loaded guns against all the shooters. With Swag Shooter, you can experience the high-range thriller gameplay with speedy vehicles. Among all PUBG alternatives, Swag Shooter is the impressive one.
Features-
FPS war in offline mode.
3D gameplay.
Thrilling 3D sound effects.
Offline and online multiplayer support.
Impressive user-interface.
Smooth game controls.
8. ScarFall – The Royale Combat

Yet another best alternative of PUBG Mobile for both platforms iOS and Android is – ScarFall. It is an online shooting game with infinite survival challenges. With the help of strategic play-role, you can experience the best real survival shooting game. In this game, you can get huge maps with powerful and creative weapons. Highlighting team deathmatch and single deathmatch which you can play offline or online with strong 4v4 squad form.
Features-
Real-life animations and 3D graphics.
Support low-end devices.
Classic game mode.
24-hour daring challenges.
Also Read: Best Tower Defense Games for iOS (Offline/Online)
9. Survival Heroes

Are you ready to play the most classic MOBA + Battle Royale game? Survival Heroes is the most epic MOBA game which combines with the battle royale genre as well. In this game, you get daily powerful upgraded weapons which you have never seen before to fight against all monsters. This game is the best alternative for PUBG and also to bring the best player from within you!
Features-
Latest avatar frames.
Powerful trendy weapons.
Diverse sort of skins.
100 real players.
Stunning 3D animations.
Real-time thriller graphics.
10. FAU-G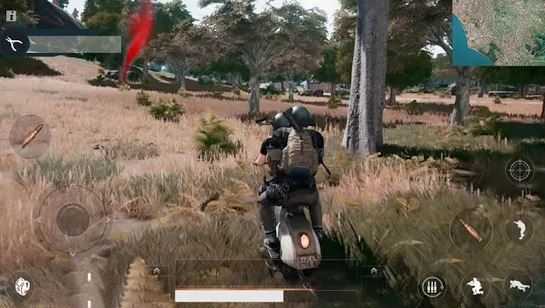 After PUBG Mobile banned in India, Fau-G named game launched for both platforms iOS and Android. And the most prominent thing about this game is that – it is Indian and developed by Indian developers. Moreover, its brand ambassador is Khiladi Kumar aka Akshay Kumar. However, this app is not uploaded on any platform, so it's a bit hard to make any future assumptions. But, without any doubts, we can claim that Fau-G will be the best alternative for PUBG.
Features-
Thrilling graphics.
Easy user interface.
Make in India.
Which is the Best Alternative to PUBG Mobile?
In sum, these are the best PUBG alternatives that you can play after the PUBG banned. All these above-mentioned alternatives to PUBG Mobile offers you the best ever playing adventure, similar to PUBG. If you are looking for our suggestions, then we suggest you play Fortnite by Epic Games and Free Fire. Because they both are the best ones than others. Over the years, the Battle Royale game genre is popularizing among youth. So, that's all as of now, do tell us which game you've played from the above list. Till then, stay tuned with us, will come back shortly!
Subscribe to Our Newsletter
Keep yourself updated with the latest technology and trends with Innovana Thinklabs Limited.