12 Best Snake games for Android Device in 2020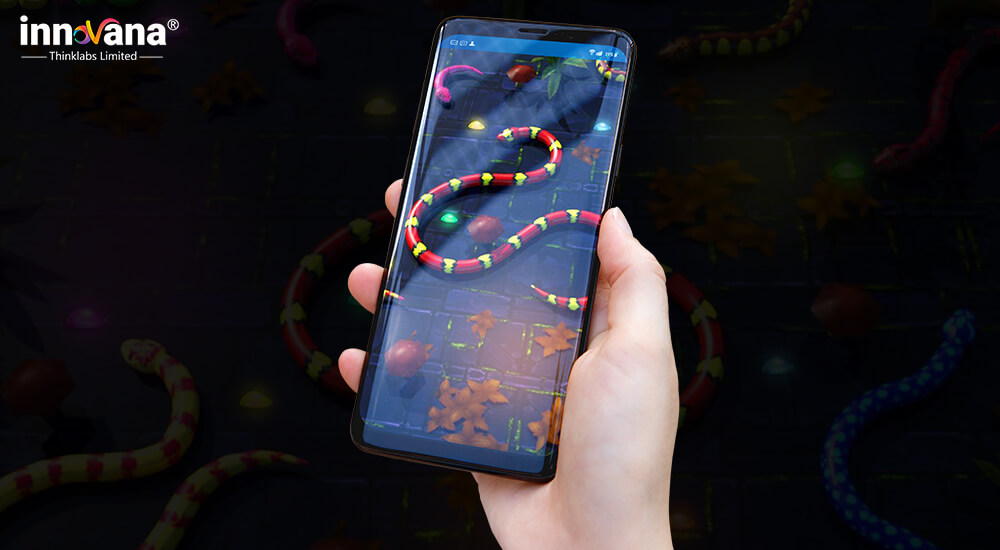 Do you miss those good old days from your childhood when you'd spend the days playing your favorite games like Snake II? If yes, then you're not alone. In the hustle-bustle of life, luckily, the phones have become smart enough to help you relive those golden days. There are a lot of popular snake games on the Play Store that give you the same old pleasure. We've handpicked the best snake games for Android, exclusively for our readers out of those numerous available ones. 
These Android snake games are capable of taking you to the whole new world of snakes. They'll take your gaming experience a notch up and remind you of that legendary game lost somewhere in the past. Here, we reveal these fascinating games through the next section of this post.
The Best Snake Games for Android to Revive the Childhood Memories
Perhaps the only way to break free and revive the fainted childhood memories is through entering the world of smart snakes. Here're the snake games you must try for bringing back that old joy. 
1. Snake VS Block Game | Snake Beats
This game introduces you to ultra-modern snakes. In this popular, best, and classic snake game you meet snakes who wear headphones. You need to guide these crazy and stunning snakes through the exciting 3D speaker blocks. Apart from the modern headphone-wearing snakes, the other things which make this game unique are its seamless swipe control, upbeat music, attractive snake skins, and breathtakingly awesome visuals. Above all, you get this incredible game for free. Click on the link below to guide the snake, collect balls, and make the biggest snake.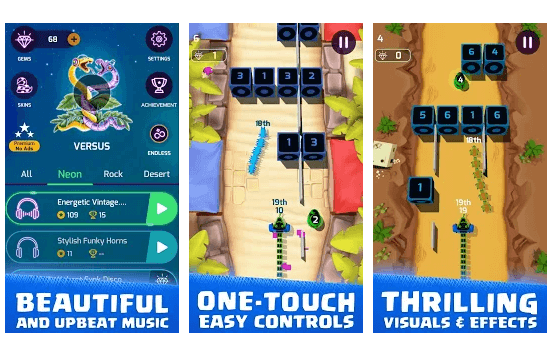 2. slither.io
This snake multiplayer is tagged as the editor's choice on the play store. What caught our attention and made Slither.io feature in the list of the best snake games for Androidis a worm-like creature that feeds on multicolored pellets. You get these pellets in your journey of the game and whenever any other player runs into you. But, if you touch other snakes, then your snake explodes and becomes food for the opponent. Sounds exciting, right? Click on the link below to bring this excitement to your Android device.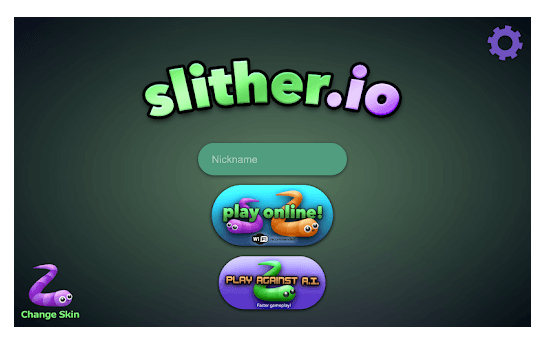 Also Know: 12 Best Offline Racing Games for Android 
3. Snake Off – More Play, More Fun
This is one of those snake games available online that can be called an update to the classic snake games we all loved playing in the 90's phones. Here you start as a tiny snake and then slowly grow to the size of an anaconda. Further, the game allows you to pick one between five minutes and endless modes. In addition to this, it also lets you view the top scorers and challenge them. Click on the link below to compete with friends, feed on the colorful dots, and smash the other snakes into pieces whenever they run into your snake.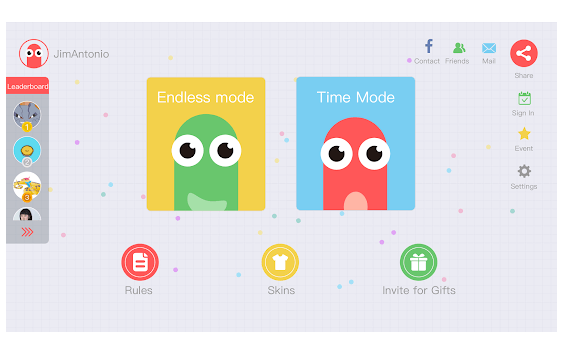 4. Snake '97: retro phone classic
When the board games disappeared people found solace in the classic snake games found in the old phones of the 90's era. Then, the phones became smarter with time and these games also vanished. But, this one of the best offline snake games lets you play as if it is 1997. Apart from this, what makes it feature in this list is the dot matrix display, 12 exciting levels, bonus creatures, walls, and a high score that can't be reset. Here's your time machine to travel back in 1997.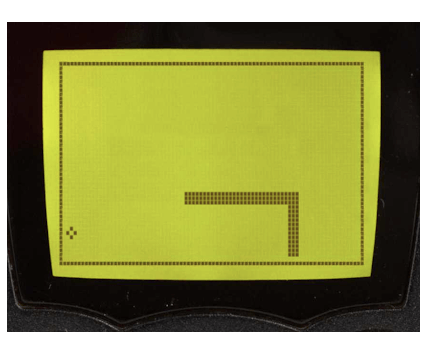 5. Snakes And Apples
The vegetarian snake in this exciting one of the best snake games for Android eats apples. This is not the only thing that makes the game unique. What fascinated us is the challenge to guide and feed the snake apples in their correct sequence
Apart from this, your snake must also slither through every open space and spend the energy gained by eating a lot of apples. In addition to this, there are hundreds of levels for you to enjoy and obstacles to cross. Click on the link below to get this game and play it with your friends.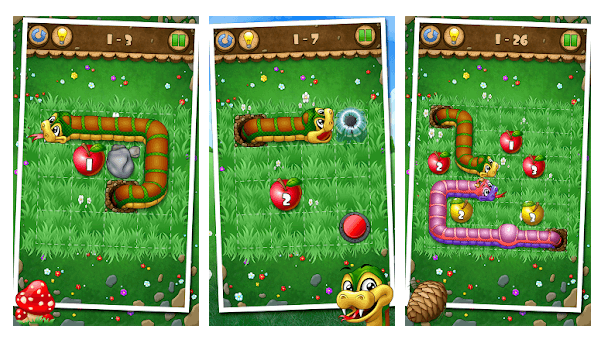 6. Slither Battle
The stunning graphics make you play this online snake game the entire day. Here you must stop your snake from running into the other snakes and getting affected by the bombs that keep on dropping.
Further, attractive skins, and magical props such as acceleration, invincible, growth potion, etc. make this game feature in this list of the best snake games for Android. Click on the link below to enter the slither battle where you eat the other snakes to survive and unlock new modes.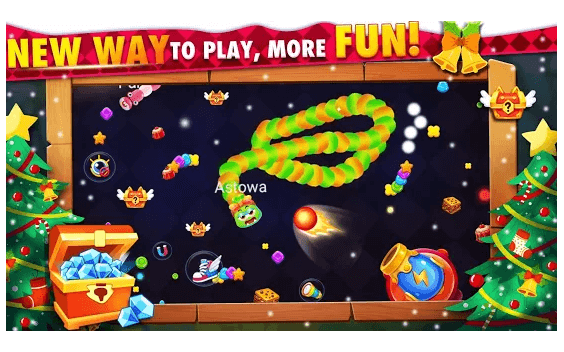 7. Snake WWWE
This simplest and one of the best snake games for Androidis the favorite of all WWE fans. Here you fight for "your" survival. To survive in the game your snake needs to keep eating and growing to the biggest possible size. Further, in this battle of snake survival, you're required to make sure that your creature's head remains far away from the other player's snake. Here's the link to enter the ultimate battle of snakes.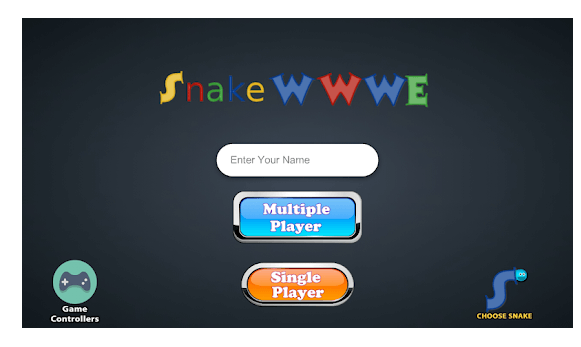 Also Know : Best Offline Shooting Games for Android Phone
8. Talking Snake
Some people want to pet dogs other cats, but if you're one of those daring humans who desire to have a pet snake, then this popular online snake game is made especially for you. 
Here, you get an adorable snake who talks and repeats whatever you say with a funny hissing voice. Apart from this, you can dress up the snake the way you want and decorate its home. Click on the link below to be friends with a cute snake.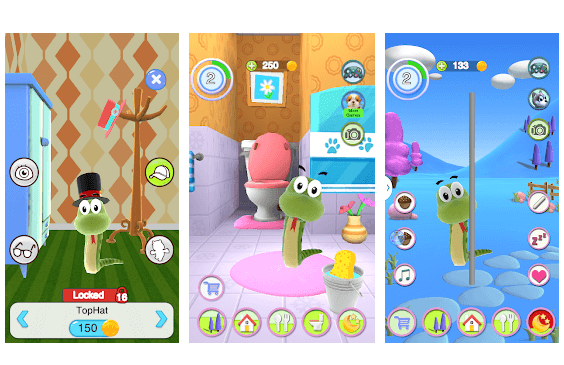 9. Snake Crash
This one of the best snake multiplayer games playable offline as well as online, lets you challenge your friends and feature on the global leaderboard. In addition to this, clean graphics and attractive blocks also make this game the most preferred casual arcade game with approximately 1 million downloads. Click on the link below to slither the snake across colorful blocks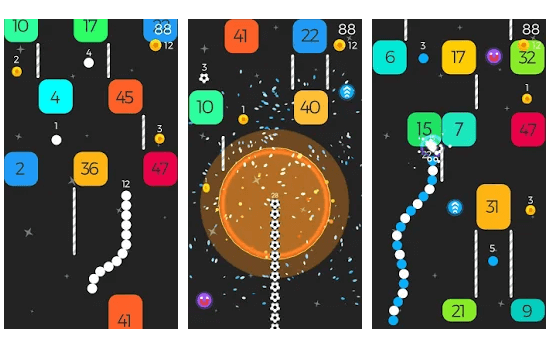 10. Slither worm vs Venom snake
What makes this game unique and feature in the list of the best offline snake games for Android, here, you can start with a bigger snake. Apart from this, the game offers 20 mesmerizing backgrounds, lag-free online mode, attractive worm skins, and fully optimized gameplay with easy controls. Here's the link to slither a beautiful AI snake and protect it from the venom snakes.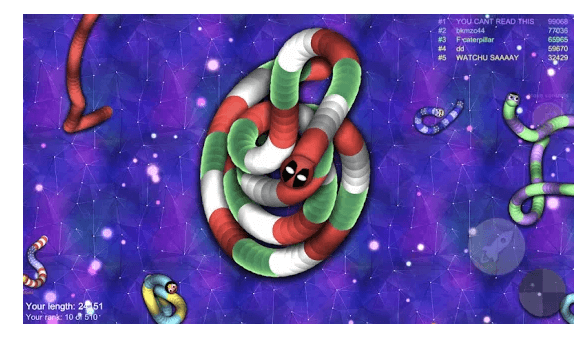 11. Snake VS Rats
This unique and one of the best snake games for Androidis featuring on this list of popular snake games for its simple graphics, cool sound effects, and endless gameplay. Here, you need to guide the snake with your finger and break the lower value blocks. Below is the link to dash as many blocks as you can and make the biggest snake ever.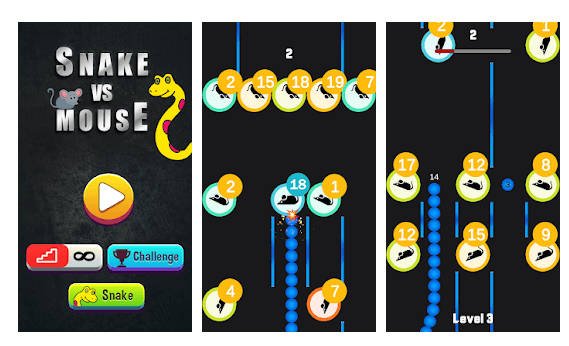 12. Pizza Snake
Do you like pizzas? Well, the snake in the game also loves eating the same. In this non-violent and one of the popular snake games you need to feed the snake as many pizzas as possible. The more pizzas your snake eats, the more points you get. The link to get this fantastic game is here.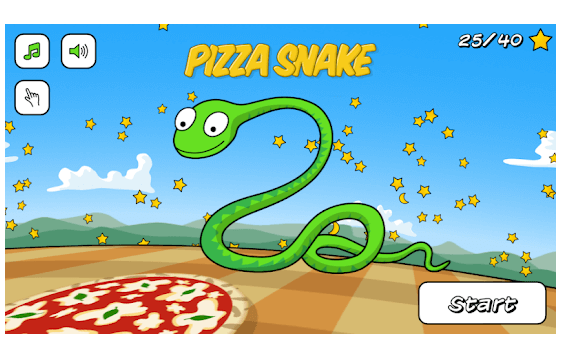 These were our picks for the best snake games for Android. Hopefully, you'll enjoy playing them the same way as you enjoyed the long lost childhood game. Lastly, before you go, subscribe to our updates for getting information about all the latest snake games and various other tech happenings delivered straight to your mailbox. Don't worry we are not spammers and won't fill your inbox with spam messages.
Sign up for our Newsletter and stay informed