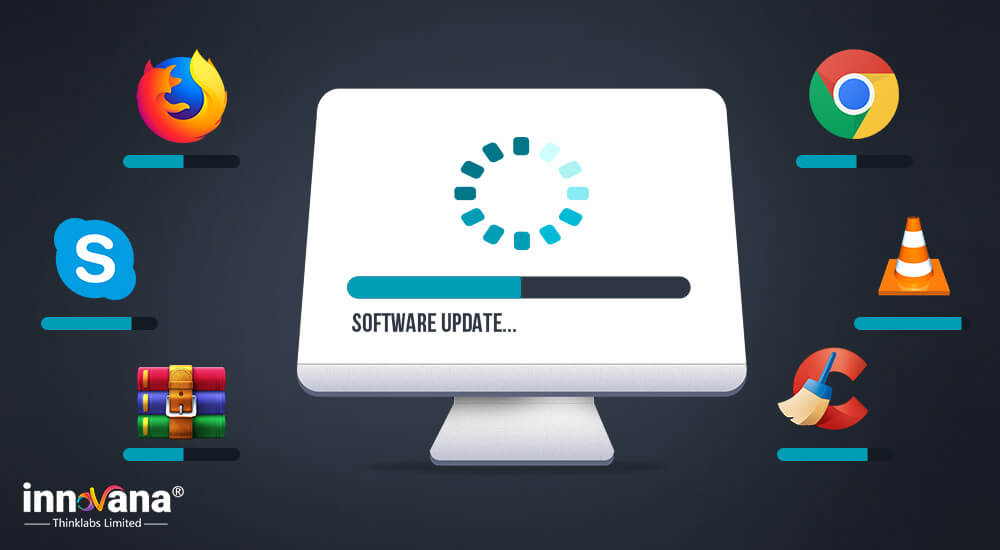 Read on to know the best software updater and checker software for Windows
In the earlier days, malware creators focused on the Windows systems to accomplish their notorious aims. But, as security updates started to act as a shield to protect the PC from such attacks, they begin to target the Windows applications. Hence, a software update for these applications becomes inevitable.
Since manually updating each application is tedious, time-consuming, and impractical, you need the best software updater to do the needful. These software update utilities for Windows not only check for the latest available application version but also downloads it for you.
But, it may be a cumbersome task for you to choose the most appropriate Windows update software for your PC. Therefore, we have compiled a list of the best software updaters and checkers exclusively for our readers. We share the same through this post.
The Best Free Software Updaters 2020 – To update and Safeguard Windows applications
There is a multitude of software update utilities on the web. But, not all of them are the perfect solution for your software problems. Thus, here we enlist some of the best software updaters for Windows to keep the applications up-to-date and safeguard them from the prying eyes of attackers.
1. Avira Software Updater
This software updater tops our list for the reason that with this utility you can completely quit the manual hunt for available application updates. All that you are required to do is, get Avira Software Updater and then leave the rest to it. This Windows 10 software updater scans and displays all the outdated applications on just a single click.
Further, this program snappily gives you the download links of all the applications needing an update. However, there is a minor downside that you need to download these updates manually.
2. Glarysoft's Software Update
Here comes another easy to use and the best software updater and checker for Windows. This software update tool checks your device for outdated apps and opens the results and download links in your web browser.
Moreover, this lightweight program also lets you ignore beta versions and exclude apps from the update. In our view, it is a worth trying software update utility.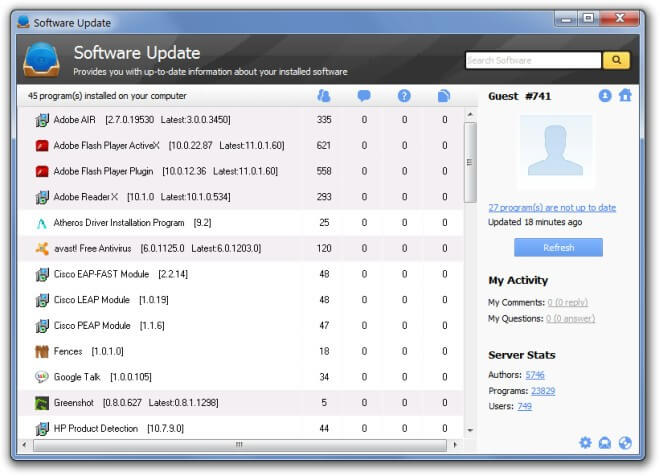 3. Software Updater
This is another best software updater and checker for Windows 10 with the most straightforward user-interface. Further, it lets you download the software updates with just a single click and clearly shows the update's version number.
However, it detects less outdated apps than other tools on this list. And, does not have advanced functionalities such as enabling beta updates and app exclusion.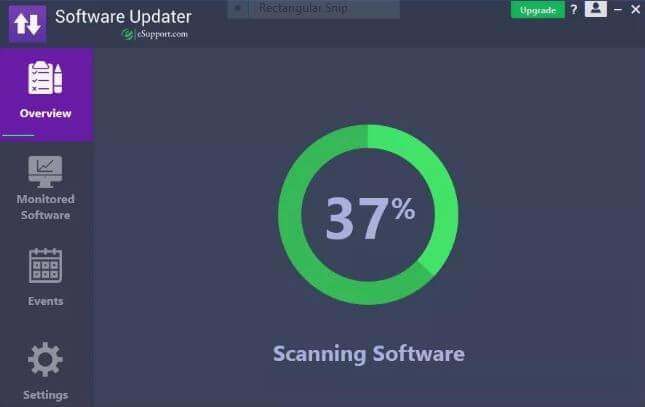 Also Know: Best Free Driver Updater Software For Windows
4. Heimdal THOR
This fantastic and the best Windows tool to update software quickly identifies the outdated applications and updates them on time. Its clutter-free UI is what attracts users the most.
Apart from this, other features such as auto-pilot mode instigated us to include it in the list of the best software update utilities. Moreover, if you upgrade it to the pro version, then you get some additional functionalities such as blocking of malicious websites.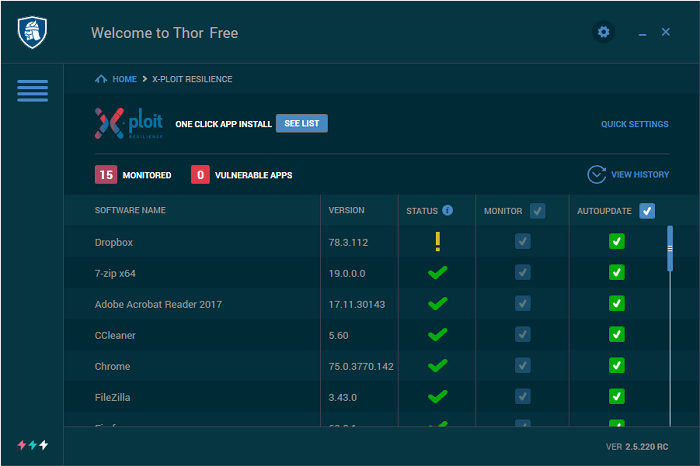 5. Carambis Software Updater
This is among the highly rated and best software updater for Windows that lets you schedule the app scans. In addition to this, it gives you the freedom to decide whether you want to update a particular app or not. Moreover, it is one of the most user-friendly software updaters.
However, it also has a downside that you need to download the updates through your web browser. It just displays a link to the available update and does not support direct download from the program itself.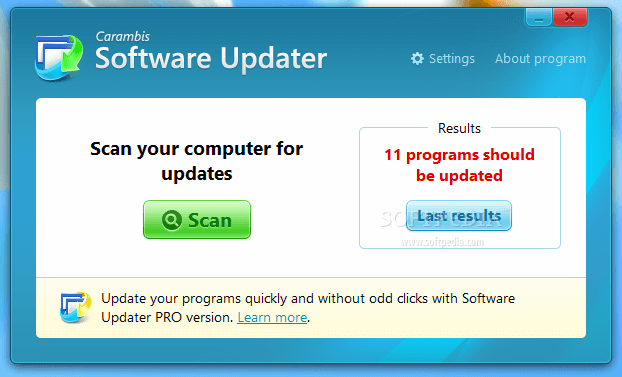 6. Patch My PC
It is another portable, completely free, and the best software update utility. This tool downloads the updates in patches and this is what makes it different from the rest of the lot.
Apart from this, Patch My PC highlights up-to-date apps with green color, whereas it indicates the outdated apps with red color. This makes it easier for you to differentiate between the updated and outdated Windows applications.
Moreover, its other prominent features include execution through a USB flash drive, scheduled scans, and the freedom to alter the settings such as beta updates.
7. PC App Store
Automatic scan and notification of outdated apps are what make this the best software updater. In addition to this, it has the most user-friendly interface that allows you to download updates even without opening the browser.
Moreover, it lets you exclude an application if you do not want to update it and download apps and games just like an app store. Further, it also has a program uninstaller for the apps you don't want to keep in your device.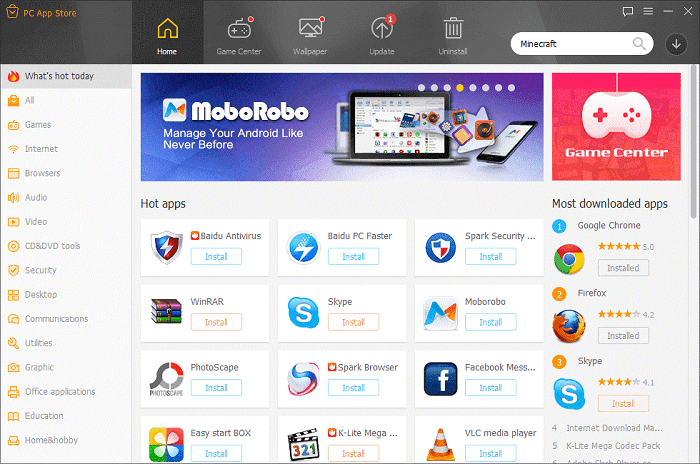 8. Update Notifier
As the name suggests, this best Windows update software continuously monitors and notifies you about the outdated apps. Apart from this, it also lets you schedule the app scans.
In addition to this, it also enables you to exclude apps from an update and build a watch list to get email notifications. The only downside is, you cannot download updates from within the program. You require a browser for downloading software updates.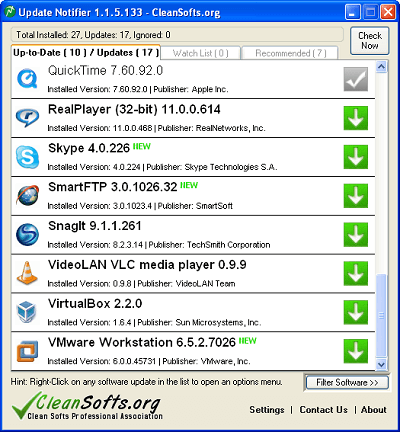 9. FileHippo App Manager
Here comes another best software updater for Windows. This app was erstwhile known as Update Checker. It is extremely easy to use and clutter-free software that makes updating outdated applications a child's play.
Further, it does not hog up too much space on your device. Moreover, it boasts some highly useful features such as an option to hide beta updates and exclude applications from the scan.
10. SUMo
This is another best freeware for all your software update requirements. Although it is a bit slow in scanning your system, still it detects more outdated apps than other free software updaters in the lot.
Moreover, it also indicates whether a program requires a minor or major update so that you can decide you want to upgrade it or not. Further, it also works as a portable program.
However, it has a major con that you need to hunt for download links on the Internet as it does not provide them.
11. SolarWinds Patch Manager
This is our last but not least pick for the list of the best software updaters and checkers for Windows 10. It continuously monitors and lets you automatically update both Windows as well as third-party applications.
Moreover, its one of the striking features that made it a part of this post includes a unique PackageBoot technology. With this technology, it rolls out a new update patch whenever you face any issue while updating the apps. It comes with a free trial for 30 days.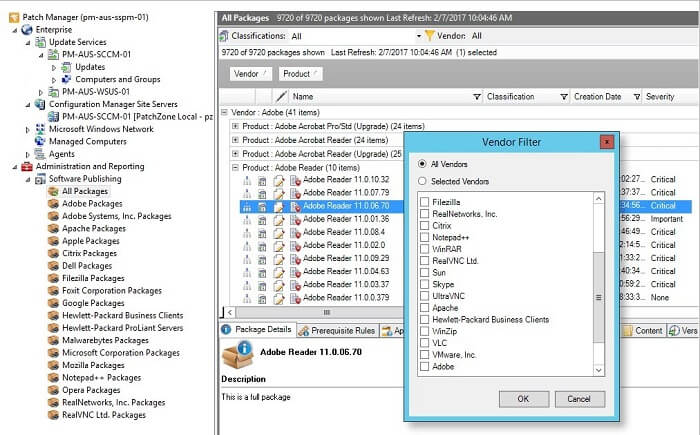 12. OUTDATEFighter
Here comes another freeware that is also one of the best software updaters currently available. With this software, you can update all the outdated apps on just a click. Further, it even scans the downloads for viruses so that your system stays protected.
Apart from this, it also includes a program uninstaller and tool to upgrade windows. Moreover, it also supports Windows server 2008 and 2003.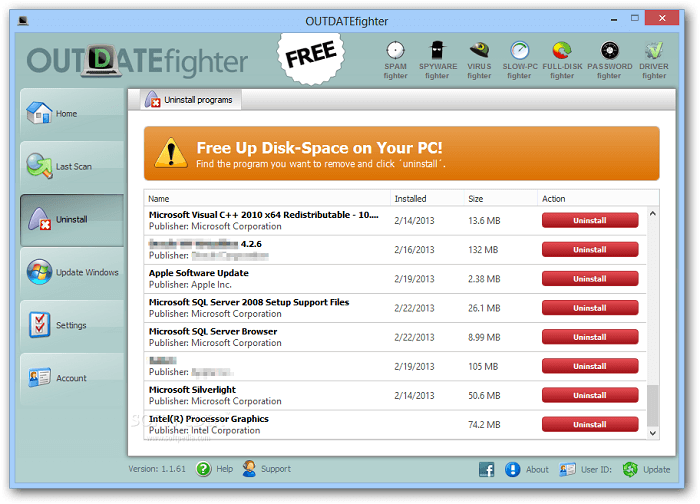 These were our picks for the best software updaters to keep your Windows applications updated and secure at all times. Hopefully, you find them helpful. Lastly, before you hit that arrow to go back, do not forget to join us in our newsletter to get access to more such information and updates about the latest tech happenings.
Sign up for our Newsletter and stay informed