Keeping things remembered all the time is pretty-well not possible. Somehow, due to our busy timing and other work, we've always failed to keep it in mind. The human can not keep multiple things in mind and it is a human tendency to forget things. That's why many people like to use sticky notes so they may not forget their duties. But, in this modern world, everything is going digital. We've brought you some of the best sticky notes for windows 10, 8, 7. These below-referenced softwares have the capability to make and display notes. So, you may not forget your duties, tasks, and important events. You can edit your text, or customize themes and fonts to make your text much more fascinated.
Top 7 Best Sticky Notes for Windows 10/8/7
If you've got bored with Microsoft's sticky notes, older design and common features. Then, you must read on to know the best sticky notes of Windows 10 and older versions. In this write-off, we've suggested some top-notch alternatives to Microsoft's Sticky Notes.
1. To-Do DeskList
To-Do DeskList is the freeware task composing software. This software allows you to feed your schedule in it. With the help of this software, you can do all tasks on time. If you are looking for a task manager, it is one of the best desktop notes app that you can use to manage your task. To-Do DeskList software provides you with a slick, attractive, and easy to use interface. This software provides you with a feature to sort your task on the basis of priority and date.
Features:-
You can set priority levels to your tasks.
Tasks will be directly displayed on the desktop.
Convenient and simple interface.
You can set a reminder for all your tasks.
Compatible with all the versions of Windows.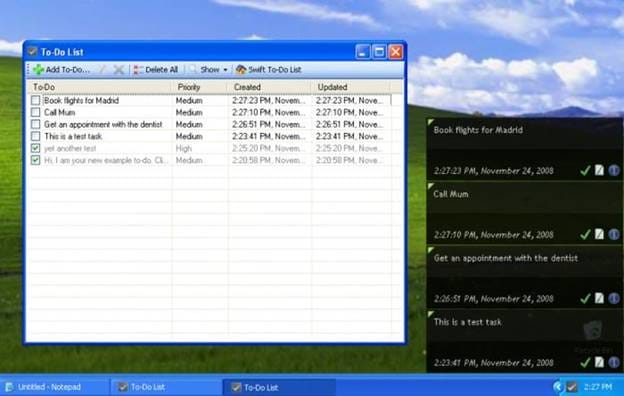 2. Stickies
Sticky Notes are traditional methods of reminding things. Many computer users prefer reminding their other details to write down on notes and paste them on the side of their computer screen. But, with this method, the computer screens become dirty and untidy. Stickies bring you the same sticky note experience with the digital touch. It helps you to manage tasks efficiently. So, that you can never forget your duties and to be blamed for not executing your tasks.
Features
Notes will remain on your screen even through reboots either they are closed.
Stickies can contain text or images.
Stickies interface is very convenient and easy to use.
It can contain customized themes or fonts.
It is totally free to use and compatible with Windows 7/8/10.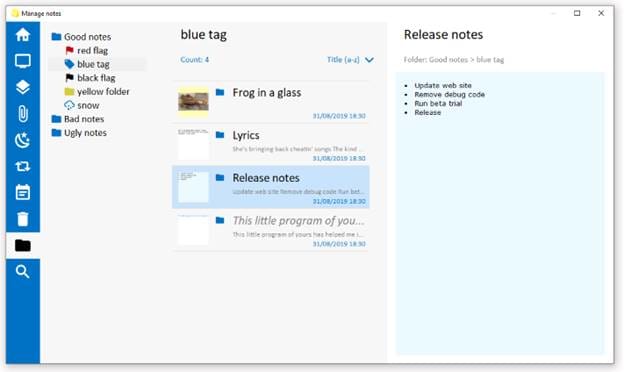 Also Read: How to run Portable Versions of Windows
3. Globonote
Globonote is one of the best desktop notes app which helps you to make notes of your daily tasks. It also helps you to remember your daily tasks and fulfill them on time. This software has an easy-to-use interface and text editing feature. You can make notes of your tasks and set the reminder, Globonote will remind you of the time you have set for the tasks. This software provides you the feature to set tasks on a priority basis.
Features
Customizable themes and fonts.
Classy Text Editing and morphing.
Priority basis reminder.
Compatible with all the versions of Windows, and macOS, Linux as well.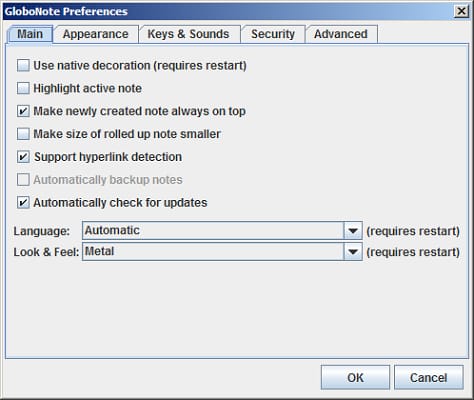 4. StickyPad
StickyPad is valuable and easy to use software that lets you paste sticky notes on your desktop which have been created by yourself. You can write these notes to yourself so you don't forget your tasks and do your duties on time. This software has a simple interface, thus, you can set a reminder to your notes in which your tasks have been written. The new version of StickyPad introduces some of the best new features such as font changes, priority basis reminder, and so on.
Features
You can use shortcut keys.
It can work with many western European languages.
New visual effects and appearance.
Works on Windows 7/8/10 versions.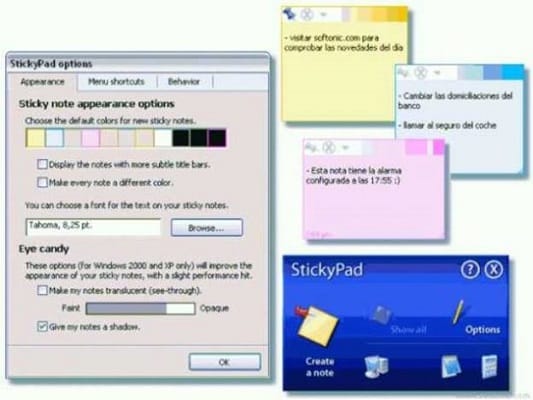 5. Google Keep – Notes and Lists
Another sticky note app that stays on top of windows is – Google Keep Notes and Lists. Google always amazed us with its stunning and highly-standardized products. Google Keep-Notes and Lists instantly grab your thoughts which are going on in your mind. You can also speak off to record your memo and it will automatically transcribe your audio to a written format. With Google Keep, you can also share your thoughts, opinions, and perspectives with your friends and family.
Features
Add an extension to Google Browser for frequent use.
Manage your notes by marking them.
Set-up an automatic reminder to get the notifications.
You can also synchronize all your wearable devices with the system.
Also allows you to add pictures in memos.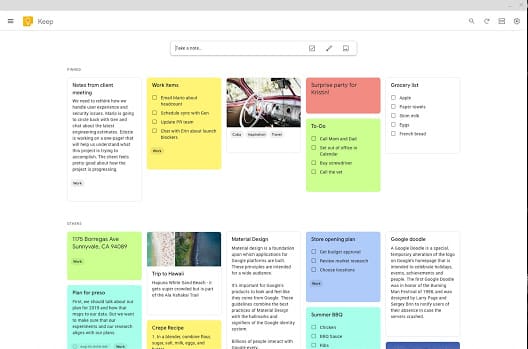 Also Read: 5 Best Free Screen Capturing Software for Windows 10, 8, 7 in 2020
6. Hott Notes
Hott Notes is a software that helps you to write notes to yourself so you don't forget to fulfill your task. Hott Notes provides you with customizable fonts, styles, and themes. You can set notes to important events, so that you can not forget them. Themes which are meant to be used while writing notes can be created by yourself.
Features
You can draw scribbles to decorate your notes.
With Hott Notes, you can edit your text simply.
It offers the capability to manage a large number of notes.
You can also create checklists.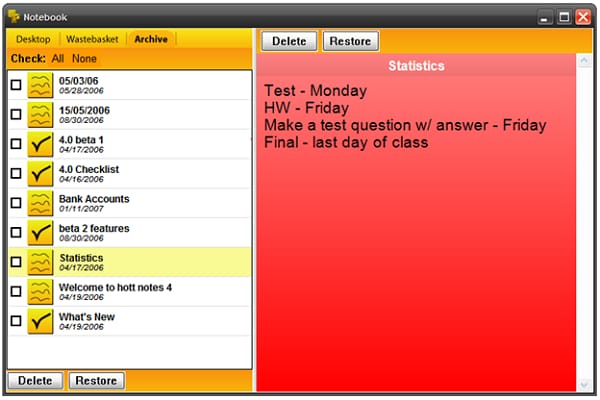 7. Simple Sticky Notes
Another best sticky note app for windows 10 is – Simple Sticky Note. Now you all are wondering that it is a very simple app with normal features. But wait a minute, don't judge this by its name, Simple Sticky Note app features highly advanced functionalities. It is a fast, accurate, and effective memo writing software.
Features
Create folders and sub-folders for labeling the notes.
Lets you set the background for the memos.
Offers far better management methodologies.
You can also add-up sounds and pictures to your notes.
Compatible with Windows 10/8/7 and completely freeware sticky note software.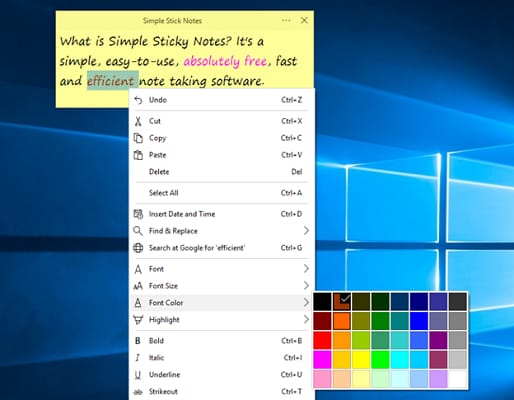 Notes can help us to remember our tasks and important events. But, paper notes can be troublesome sometimes because they if are pasted on the computer screen. Then they can make the computer screen dirty and untidy. A paper note can be misplaced, wrinkled, or can be lost. Above mentioned software can make your notes appear directly on your desktop. And they help you to remember important duties, tasks, and events. Hence, by using the above referenced best sticky notes for windows 10 and older versions you can make the computer work more efficiently and effectively. So, what are you waiting for now, kick-off any of the sticky note applications and leave the rest of the work on it.
Subscribe to Our Newsletter
Keep yourself updated with the latest technology and trends with Innovana Thinklabs Limited.