TikTok is banned in India and other countries may ban it soon too. Thus, read on to know the best TikTok alternatives for uninterrupted fun. 
The year 2020 is no less than a roller coaster ride. We encountered a deadly virus that locked us in our homes, warlike circumstances, and whatnot. Amidst all this, here comes news that India banned TikTok. i.e., an enormously popular video-sharing and social networking app, citing security reasons. A question now pops up that what will happen if the other countries follow Indian footsteps (they are already planning to do so) and ban the app. Will the people who TikTok made a celebrity lose their fan following? Numerous users use TikTok for fun, from where will they get their daily entertainment dose? Perhaps, the answer to all these questions is the best TikTok alternatives.
There is an ocean of TikTok alternative apps. Some of these applications, such as YouTube, are quite popular among millennials. Whereas, many others a hidden gem that we will bring to light through this write-up. Hence, if you are a "TikTok Star" or a user who enjoys TikTok, don't get disheartened. Your fans and fun are not lost anywhere. All that you need is the best TikTok alternative Indian & foreign apps (non-Chinese) to keep the entertainment going. Read on to know them.
Best TikTok Alternatives (Even better than TikTok)
TikTokers, below are the best TikTok alternative apps that you need to let the video-sharing fun continue.
1. Dubsmash
This one of the best TikTok alternatives was much popular once upon a time. But, in the TikTok's glory, it faded somewhere in the past. Now, it is again slowly turning out to be a millennial's favorite. It offers many cool features that users, including us, find attractive we share the prominent ones out of them.
Highlights
Boasts a massive sound library with movie and TV dialogues
Supports text and sticker addition for making the videos more enticing
Follows the Snapchat format so that you can easily find what your Dubsmasher friends posted and follow the channels that you love to watch
Through this app, you can share your creations to WhatsApp, Snapchat, Instagram, and more with ease
Autosaves the videos that you create to the camera roll
Music and videos on the app get regularly updated to keep you entertained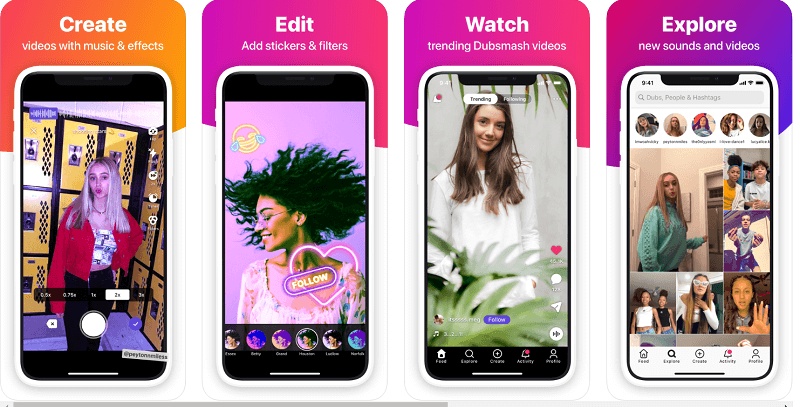 ---
2. Funimate
Here comes another great app to create fun animated videos. With this one of similar apps like TikTok you can explore your creative side even more as it offers a lot of video creation options such as slow-motion, compilation, clip making, video looping, etc. In addition to this, below are the other striking features of this app that brought it to our list. 
Highlights
Hosts a library of songs and sound effects to make your videos more engaging
The app has more than 100 advanced video effects to turn even a randomly shot video into mesmerizing creation
There is no limit to the stickers and text that you can add in your videos
It lets you unleash your creativity by creating own video effect using phone pictures
Encompasses video editing features such as cropping, cutting, merging, and trimming of videos
Boasts a music video community where you can show your talent
Allows you to share videos via WhatsApp, YouTube, and Instagram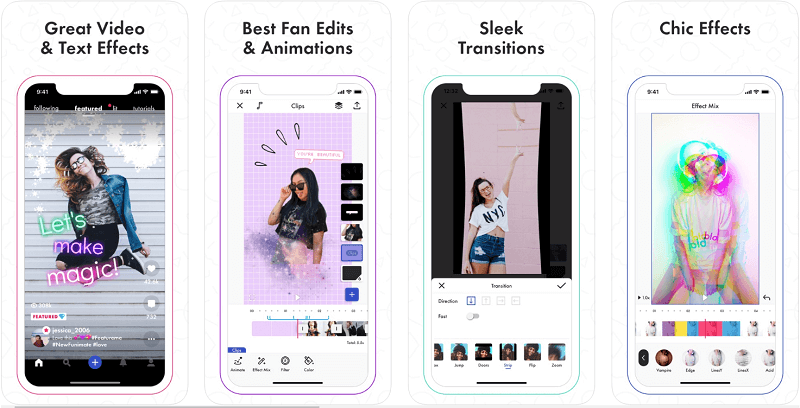 ---
3. Cheez
This one is not merely among the best TikTok alternatives, it is a whole world of content creators in itself. No matter whether you are a vlogger, comedy video creator, or a fashion influencer, this app has amazing features to suit the needs of all. And, the cherry on top of the cake is that this app rewards you for not only creating videos that can fetch a lot of likes, comments, and shares but also for watching or commenting on videos. Apart from this, below are the other highlights of this app. 
Highlights 
Hosts almost all the editing features that you need such as video trimming and cutting
Boasts a wide range of filters, stickers, and effects to make your videos stunning
With this app, you can post topics and engage in conversation with fellow Cheezers
The app also has a variety of battles, challenges, and games for you to showcase your talent
It lets you attract more viewers with interesting video covers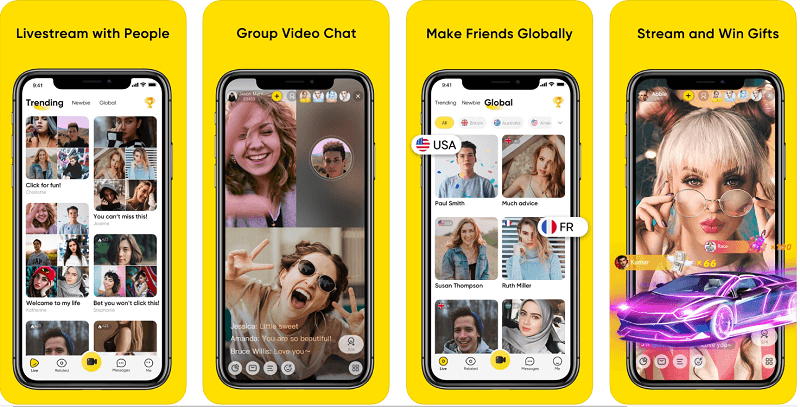 ---
4. Triller
This entrant on our list is also among the best TikTok alternatives to create flawless and engaging videos. You will be thrilled to know that even international stars like Selena Gomez use this app to make their social media posts better. Isn't this a sufficient reason to give it a shot? Well, if not, then have a look at the below app highlights.
Highlights
Employs state of the art video editing algorithm to help you edit the videos perfectly
The app lets you choose from more than a hundred filters and even doodle on the videos to show your creative side
It has an enormous music database that you can use for video creation
You can even collaborate with your friends or other Trillers to create stunning group videos
With this application, you can share your artwork via all the major social media platforms and save it privately in the camera roll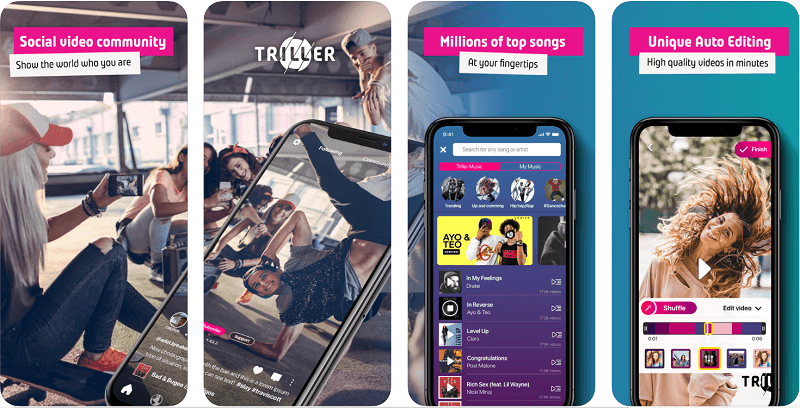 ---
5. ROPOSO
 When it comes to TikTok alternative Indian apps, the name of ROPOSO cannot be missed. The majority of app users are Indian. But, considering the remarkable features of the app and the exceptional software development skills that India has, this app is sure to take the world by storm in the time to come. Let's have a look at some of its features. 
Highlights
Hosts channels for multiple domains such as fashion, sports, healthcare solutions, news, comedy, and more
Has tons of video filters, GIF stickers, and effects to choose from
Supports various video shooting modes such as slow-mo, time-lapse, natural light portraits, etc.
Lets you share your creations on WhatsApp and other social media platforms without any hassles
Whenever you feel bored, ROPOSO has a lot of content to entertain you and drive the boredom away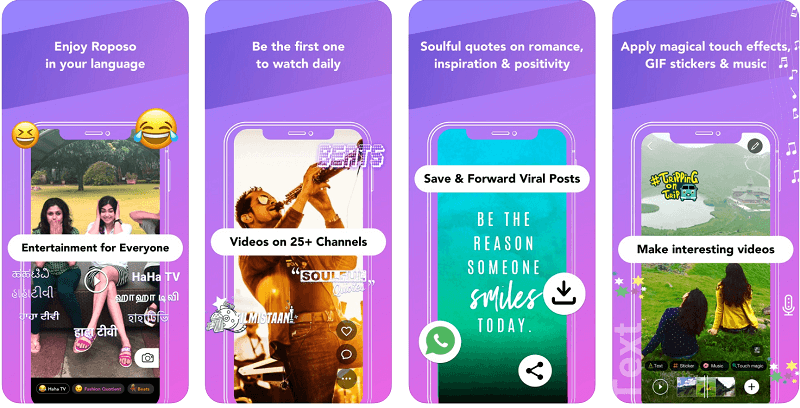 ---
6. MuStar
Do you want to be the next music star? If yes, then here we have got the best app like TikTok to help you become one. This app has tons of lip-syncing, dance, and music battles for you to make the world know your talent. In case you feel nervous at any point, then the app's interactive tutorials are your go-to place for perfecting the video-making skills as they give you easy tips for making a video that leaves everyone awestruck. Moreover, below are the other noteworthy features of this TikTok alternative.
Highlights
Lets you combine your best creations into a single video
The songs and effects in this app get updated regularly
You get a lot of cool stickers to make your video more enchanting
With this app, you can make slow-mo videos with ease
Hosts fast rotate tools and application for glitch making & editing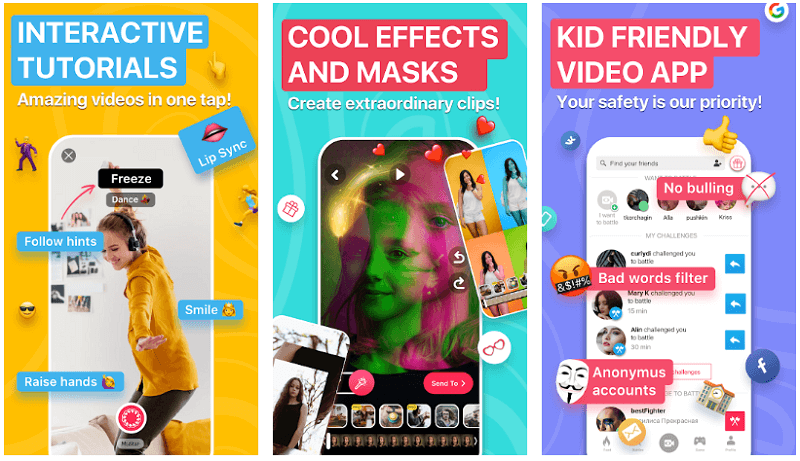 ---
7. Lomotif
This app is loved by one and all for the editing options it provides. It is among the best TikTok alternatives to fine-tune your videos and make you look like a pro video maker. Let's have a glance at some of the interesting features of this app that instigated us to include it on our list. 
Highlights
Lets you create incredible boomerang videos in just a few swipes
Has a huge song and GIF library to make your videos uber-cool
With this one of the best TikTok alternative apps, you can arrange your photos & videos in any way that you want and create amazing slideshows
The app has both basic and advanced editing options such as meme tile addition and more
You can give your videos a splash of color and fun with the app's awesome GIFs, filters, and flash effects
Allows you to share the videos on all social networking sites and you can even share your camera roll so that friends can use your pictures to make their videos better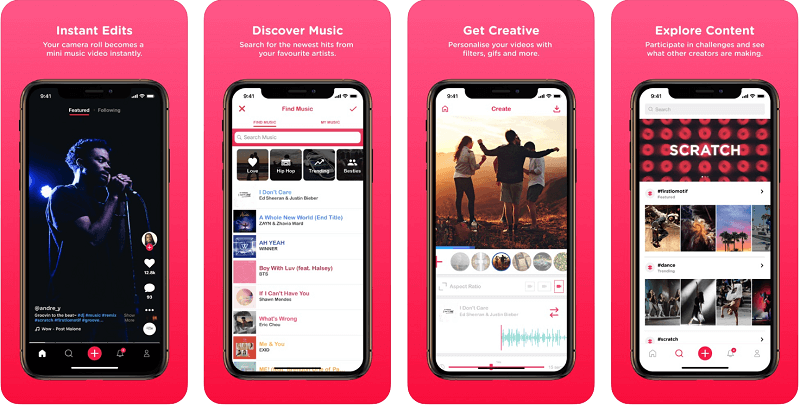 ---
8. Lasso
Here comes a hidden treasure from none other than Facebook. The app is now increasingly becoming popular among video creators as one of the best TikTok alternative apps. It hosts some unique features to create and share fun videos with the world. Below we talk about the central ones out of them.
Highlights
You can give the viral videos your personal touch and spin on them by adding special effects, music, and text
The app has a plethora of video editing options, text on video tools, and thrilling effects
From vintage classics to the newest hits, you find all sort of songs in this app
With this app, you can share the videos directly to the Facebook story and other social networks
It lets you know which hashtags are trending and which might become popular soon so that you can make videos that have the potential to go viral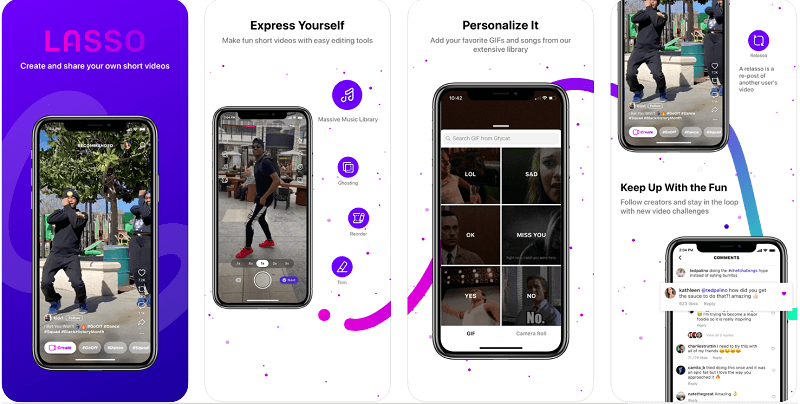 ---
9. YouTube
The YouTube vs TikTok battle was trending among TikTokers and YouTubers for long. Recently, in a winning move, YouTube introduced 15-second videos or Shorts. Yes, you can now record short videos on YouTube as well and this makes it a tough contender for the other TikTok alternatives. Let's have a look at what's special and unique in YouTube Shorts.
Highlights
All you need to do is tap on "Create a video" and begin shooting
There is an ocean of songs to choose from, after all, YouTube holds a number of licensed music tracks
A lot of exciting filters are awaiting you in YouTube Shorts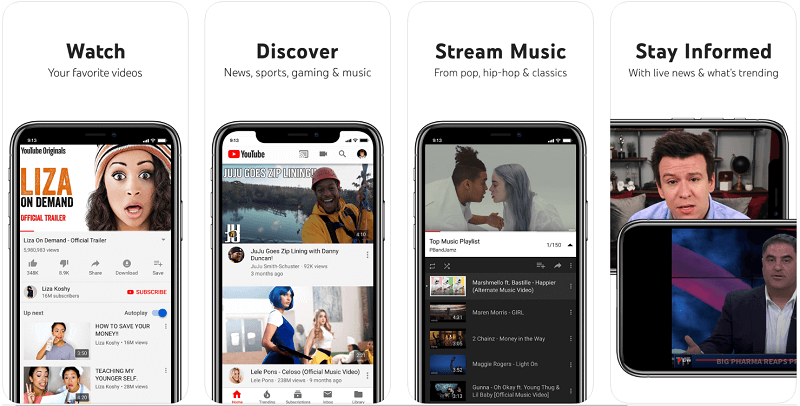 ---
10. IGTV
When YouTube and Facebook's Lasso are here, then how can Instagram be left behind. IGTV is an app from Instagram that is giving a tough competition to all the other TikTok alternative apps as it is more than just a short video creating app. Here, you can watch and create long-form videos as well. Apart from this, below is what else this app has in store for you. 
Highlights
The app hosts a variety of personalized content for you to watch
To watch the videos on this app, all you need to do is sign in to your Instagram account
Hosts a hands-free capture option for easy video creation and uploading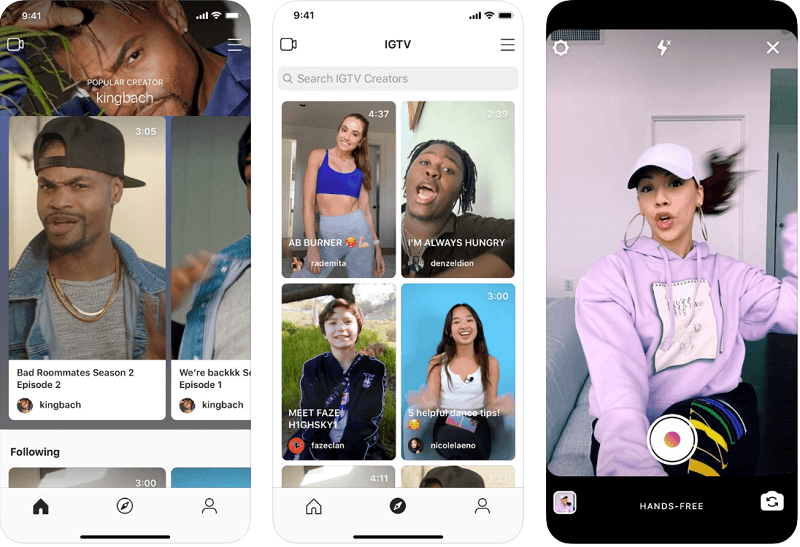 ---
11. Firework
Here's one more gem in the list of the best TikTok alternatives to replace the Chinese app and light up even the most boring day. The app has lots of videos in all genres ranging from inspirational to comedy for you to watch. Moreover, below are the other features of this app that we found attractive.
Highlights
Its intelligent discovery mechanism finds videos suited to your interest and personalized as per your likings
The app lets you save the videos you like to personal and private boards easily
You can even win cash prizes through this app by participating in the sponsored hashtags
Unlike most of the other app, it comes with a 30-second video creation option so that you can have an incredibly amazing storytelling experience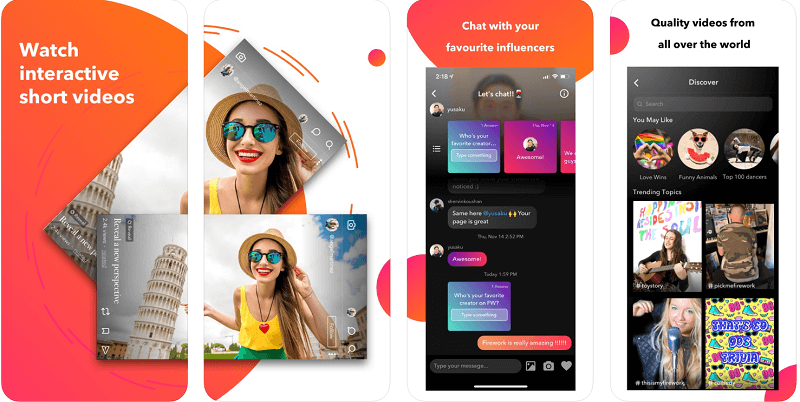 ---
12. Chingari
Are you searching for TikTok alternative Indian apps? If yes, then perhaps this is where your search ends. Chingari is a trending app to make and share short-form videos and is expected to gain the same popularity in the global markets soon. Below are the features that make it such an immensely popular app.
Highlights
Lots of GIF stickers and filters to display your creativity
You can choose from multiple languages
There is a lot of content for you to view ranging from trending news to memes
The app lets you share the videos on social networking platforms effortlessly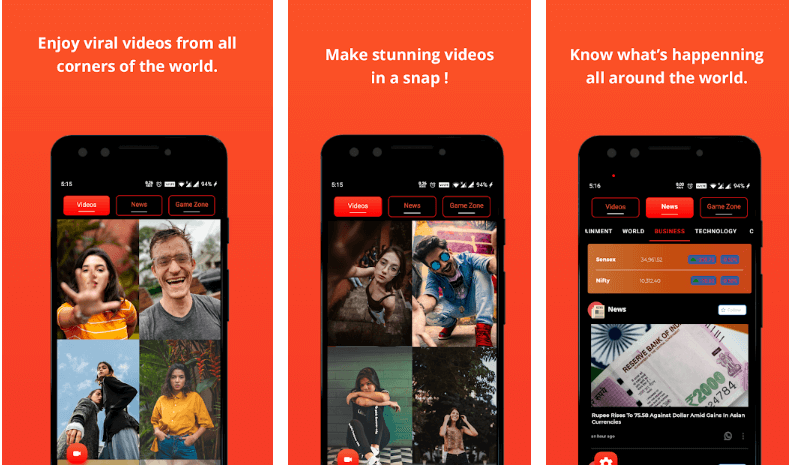 ---
13. Zoomerang
This app is also one of the best TikTok alternative apps to create and share engaging videos. One noticeable feature of this app is that it has tutorials to help you make your videos even more captivating. In addition to this, below is what else it offers.
Highlights
You get 100+ stunning effects and awesome music to add in your video
There are no ads to hamper your video shooting and editing experience
If your video is among the best ones and stands out from the rest, then it features on the app's Instagram page
There is no need to sign up or create an account, you can begin shooting instantly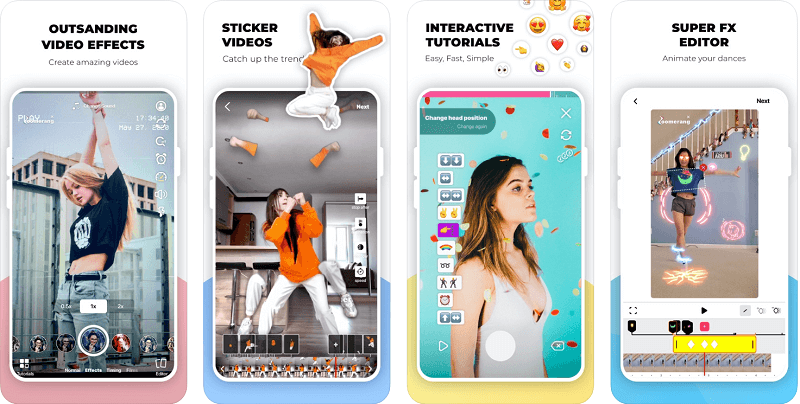 The above was the best TikTok alternatives. But, TikTok is not the only banned app, several other apps also faced the Indian government's ax. Below we enlist them.
---
TikTok and 58 More Apps Banned in India
TikTok
UC Browser
Shareit
Clash of Kings
Likee
Shein
Kwai
YouCam makeup
Helo
Baidu map
DU battery saver
Mi Community
CM Browers
ROMWE
APUS Browser
Virus Cleaner
Club Factory
WeChat
Beauty Plus
Newsdog
UC News
Xender
ES File Explorer
QQ Mail
QQ Music
QQ Newsfeed
Bigo Live
Parallel Space
Mail Master
SelfieCity
Mi Video Call — Xiaomi
WeSync
Weibo
Viva Video — QU Video Inc
Meitu
Vigo Video
New Video Status
DU Recorder
Vault- Hide
Cache Cleaner DU App studio
DU Cleaner
DU Browser
Hago Play With New Friends
CamScanner
Sweet Selfie
Wonder Camera
Photo Wonder
DU Privacy
We Meet
Clean Master – Cheetah Mobile
Baidu Translate
U Video
QQ International
QQ Security Center
QQ Launcher
Vmate
V fly Status Video
Mobile Legends
QQ Player
Now, don't keep on waiting and look for the Chinese app alternatives for the apps that you use as your country may also ban them soon.
That's all folks!
This post introduced you with the best TikTok alternatives that you can use to create stunning short videos, make your fan following grow, and stay entertained all times. If you have any personal favorite alternative for TikTok, then do let us know via the comment box below. We will love to add it to our list. Also, don't forget to subscribe Innovana Blog as we'll soon be back with replacements for other banned apps and more tech updates.
Subscribe to Our Newsletter
Keep yourself updated with the latest technology and trends with Innovana Thinklabs Limited.