Check out the best and safest uTorrent alternatives to download content from torrent files very easily on your Windows and Mac PCs. 
uTorrent is a widely used platform to download different types of content with torrent sites and links. The torrent downloader is downloadable on multiple platforms but it is not the only one available for you.
In this write-up, we will list all the 100% working and best alternatives for uTorrent that are safe to use. You can use these alternatives on all Windows, Mac, and other devices to download torrent files quickly and easily.
What are the 10 Best Free Alternatives to the uTorrent Downloader?
Below we list the top 10 best alternatives to uTorrent that you can use on different kinds of devices. All of these free alternatives are safe to use and can be a viable replacement for uTorrent.
1. BitTorrent- Most Recommended Alternative for uTorrent
When talking about torrent downloaders, BitTorrent and uTorrent are the first that pop up in your head. Hence, we can say that BitTorrent is the best alternative to the uTorrent downloader.
Why BitTorrent is a great replacement to the platform is because it is a little faster. The downloader has billions of users around the globe, ever-rising with time. You can download the app for free or purchase the premium version to unlock all the features like no ads, faster downloads, etc.
You can also get an integrated media player and access to VPN software on other paid versions of BitTorrent. The alternative to uTorrent is accessible on Windows, Android, and Mac devices at a starting cost of $4.95/year ($2.99/ yr on Android).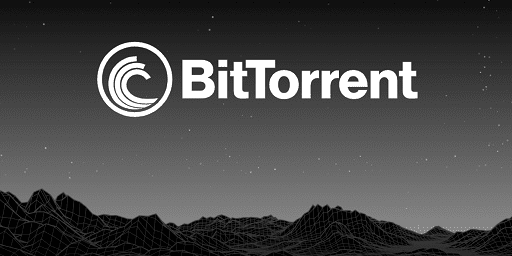 2. qBittorrent- Easy to Use uTorrent Alternative
If you want an open-source alternative to uTorrent, then qBittorrent is the best option for you. The tool is operational on FreeBSD, Linux, macOS, OS/2, and Windows devices. The creators of the downloader do not charge any price for the product hence is free to use for all.
The best feature of qBittorrent is that you can use it for free and is based on the Qt toolkit and libtorrent-rasterbar library for ease. The Search Engine of the downloader is quite extensive and supports multiple file and magnet extensions.
qBittorrent supports RSS feed, private torrents, encrypted file connections, remote controls, sequential downloads, and many other features for free. What makes qBittorrent one of the best uTorrent alternatives is that the interface of the former is quite similar to that of the latter.
Apart from all this, it also supports IPv6 with an interface of over 70 different languages.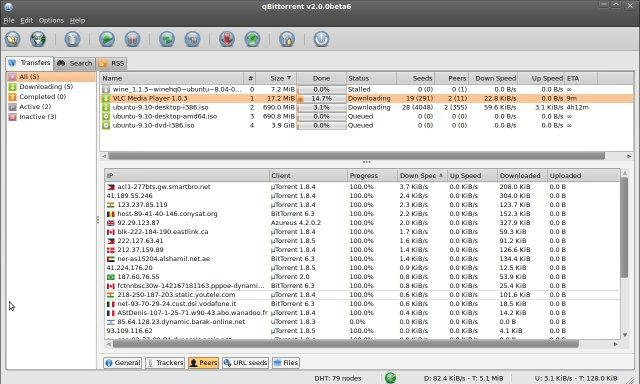 3. Bitport.io- uTorrent Alternative for Mac and Every Other OS
If you want uTorrent alternatives that do not require any installation, then you should consider Bitport.io. The interface of this downloader is quite similar to other cloud platforms. With the help of this tool, you can download files and keep them on either the device storage or cloud.
Even if you store these files on the cloud, you do not have to worry about internet connections. The safe and advanced interface of the portal allows you to access cloud files even if you are offline. Bitport is a program like uTorrent but is still different as it is accessible from the website.
All this is quite good but there is a catch, to use Bitport, you need to sign up on the website first. Although the platform is free to use, you can get the premium version at the cost starting at $5/month.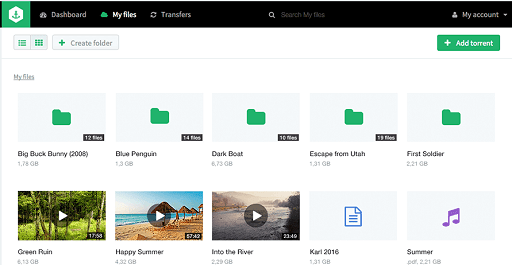 4. FrostWire- Safe-to-Use Program like uTorrent
The next name on our list of the best uTorrent alternatives is FrostWire. What brought this product to this list was its feature for cloud support. Just like other similar platforms, you can use FrostWire to save files on the cloud.
Here's the best part, FrostWire comes with an integrated media player for file preview and more. With the help of in-app searches, you can search for the desired files quite easily without using any other browser.
You can play and preview the files beforehand and while downloading as well. The software allows you to select and deselect the files that you want to download. Apart from all this, the platform also provides a media library to keep all files in check.
You can download and use this uTorrent alternative on Android, Windows, iOS, macOS, and Ubuntu devices.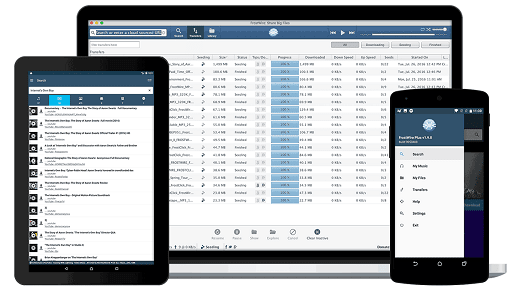 5. Deluge- Similar to uTorrent Yet Better
Another lightweight and best alternative for uTorrent is the Deluge utility. The software is completely free to download and use. Deluge is quite lightweight and a cross-platformed utility installable on Linux, Mac OS X, and Windows.
Additionally, if you do not wish to download and use a separate tool, you can use the website and console for ease. You can even manage the downloads on the platform remotely.
The tool is completely harmless and does not pose any threats from malware and viruses. Even the interface of the app is ad-free for your ease. Deluge is one of the best uTorrent web alternatives complete encryption and peer exchange.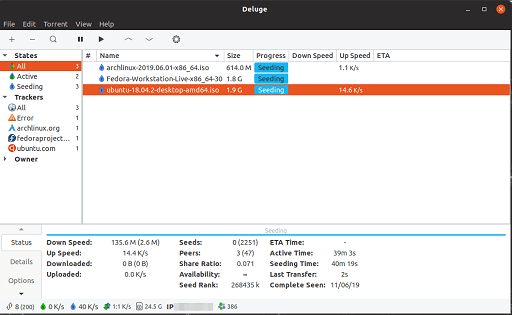 6. Vuze- The Cross-Platformed Best Alternative for uTorrent
If you are looking for uTorrent like the software then Vuze is the most recommended alternative. The platform is accessible on Windows, Mac, and Linux for free and supports magnet link downloads.
One of the best features of this app is that you can use it as a media player as well. Instead of using some thyroid-[arty browser, you can search for torrents on the software itself and control the downloads from other devices remotely.
What makes it the best alternative for uTorrent is its robust and advanced features to manage the torrents. The free version of the program may contain ads but you can always switch to the premium version at the simple cost starting at $2.49/year.
Moreover, with Vuze, you also get the power play the file while downloading for preview.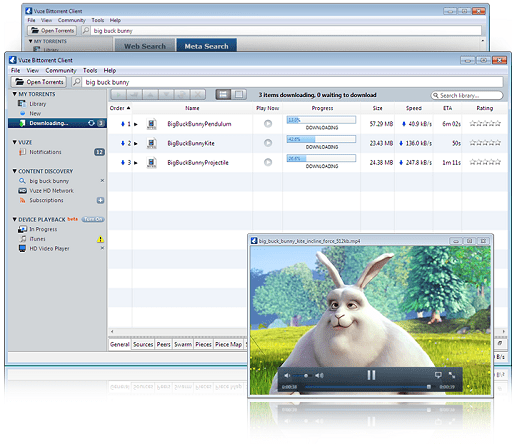 7. Transmission- uTorrent Open-Source Alternative
Now that we are approaching the end of this list of the best alternatives for uTorrent, let's bring in another great tool. Transmission is another free-to-use BitTorrent client download manager. The tool is accessible on Windows, Mac, Ubuntu, Fedora, Gentoo, Puppy, and numerous other platforms.
What makes this tool so good is its secure encryption of DHT, µTP, PEX, and Magnet Links. The Transmission uses less space than any other similar application with local peer-to-peer discovery features.
This uTorrent alternative is easy to learn and use for beginners and professionals. The tool contains no ads and does not track the user's location.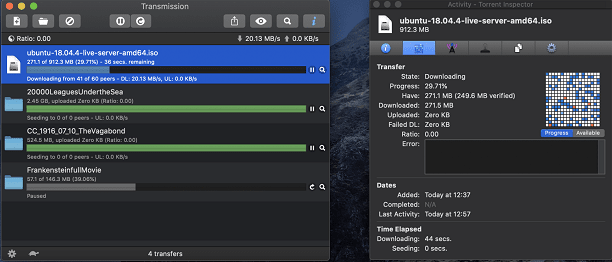 8. Tixati- App Similar to uTorrent But Stronger
In the list of the programs similar to uTorrent, one can not skip the name of Tixati. Tixati is one of the most popular and feasible torrent downloaders in 2021. The tool may be a new addition to the world of torrent downloaders but is more powerful than most of them.
Tixati offers ultra-fast downloading algorithms and is quite easy to use. The tool supports different kinds of torrent files including DHT, PEX, and Magnet Links. What makes this tool the best alternative to uTorrent is its ability to work without using third-party channels like .NET.
The software offers peer-to-peer connectivity and encrypted connections for your security. Apart from all this, the tool contains no annoying ads and malware. You can use Tixati on Windows and Linux systems for free.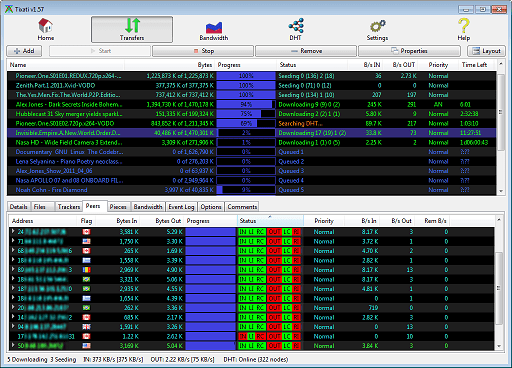 9. Halite- The Best uTorrent Like Software with Modification Features
As the name suggests, Halite is a lightweight alternative for uTorrent. What brought the Haite name to this of alternatives is that you can use the tool to download as well as create torrent files.
One of the best features of the tool is that it allows you to prioritize your downloads and manage them. It prohibits links from accessing your location and offers super seeding. The app is similar to uTorrent because of its interface.
The transfer and download rate on halite is uniform across the world. The tool is compatible with UAC and offers a shutdown scheduler for ease of download. Even if you minimize the window of Halite, it offers an on-screen transfer rate and other details.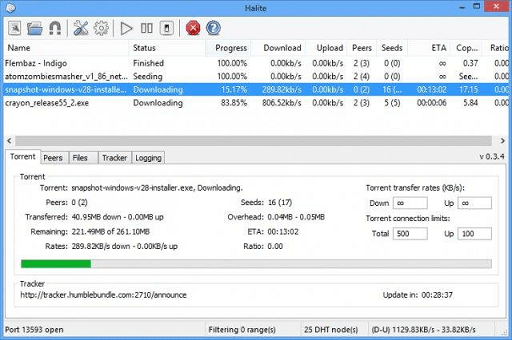 10. Tribler- uTorrent Web Alternative with the Best Security Features
The last name on our list of the best uTorrent alternatives is the Tribler app. The software is trusted by millions of users worldwide. This torrent downloader provides you anonymity by hiding your location from other sources.
The interface of the app is quite straightforward but attractive. As the platform includes searches, you do not need any browser for help. This uTorrent open-source alternative allows you to play videos and even watch them before downloading.
This bets uTorrent alternative is installable on Windows, Linux, and macOS.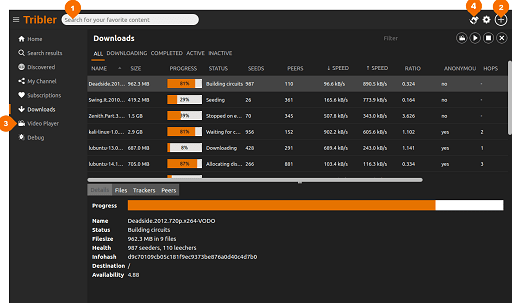 Choose From This List of Best uTorrent Alternatives for Windows
We hope that this comprehensive list of the 100% working and best uTorrent alternatives helped you get everything that you were looking for. Just download any of these programs for free and download unlimited embedded videos, music, movies, and more quite easily.
If you want our recommendations, then we suggest that you go for the premium version of high-end products like BitTorrent. If you do not wish to spend money on programs similar to uTorrent, then you can download any one of the above-listed platforms. Be advised, you may come across annoying ads in some of them.
The list also has some uTorrent open-source alternatives like qBittorrent and Transmission. You can download and use them as you like by editing their software codes.
If you have any queries related to the topic, then write to us in the comments. For such interesting updates and tech guides, subscribe to the Innovana Thinklabs Blog newsletter now.
Subscribe to Our Newsletter
Keep yourself updated with the latest technology and trends with Innovana Thinklabs Limited.