All the YouTubers are aware of the importance of having some best free video editing apps. YouTube is no longer viewed only as a source of entertainment. People have now started opting for it as a career. Now people want to be a YouTuber. However, it is not so easy to be a YouTuber. You have to be creative, informative, and entertaining as well. But that's not all that you require. You also have to edit your videos, so that they look neat and clean as people do not prefer messy stuff. It doesn't require much editing to make your videos look clean. You only have to perform some basic editing as everyone is not a video editor. One can do editing of such level with the help of some free video editing app as well. However, you have to keep this in mind that not ever free app is reliable. You require the best free video editing apps. Hence, we have hand-picked some best free video editors that are reliable enough to make your videos look good. So, without any further ado, let's move ahead to the list.
5 Best Free Video Editing Apps and Software
Here, we have listed some of the best free video editing apps available in 2020. You can use these video editing software and apps to make some necessary edits to your videos. You can also use them to edit your YouTube videos as well.
1. Movie Maker 10 – Free
Our list starts with Movie Maker 10. It is one of the best free video editing apps for Windows. The software comes with both free and paid versions. However, if you are a beginner, then we would recommend the free version of the application to you. As the free version also offers many advanced features. Most of the people are quite satisfied with the free version of the software. It allows you to make videos with photos, short video clips, and sound clips as well. You can perform some basic editing such as trimming the videos and applying transitions. It even allows you to put a zoom effect in your videos. This best video editing software also enables you to add text to your videos. Hence, you can give it a try if you have started video making a few time ago or if you want to learn editing skills.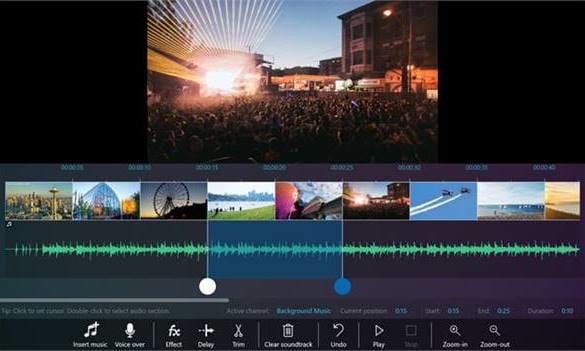 Also Read: Best Apps to Hide Private Photos and Videos On Android / iPhone Device
2. Cyberlink PowerDirector 365
The second name on our list of some best video editing apps is Cyberlink PowerDirector 365. It is one of the famous Android video editor. It is also available for Windows PC and iOS devices. This video editing app enables you to create high-quality videos up to 4K quality from various raw video clips. It even offers some advanced features including, motion tracking, video collages, video stabilization, etc. Cyberlink PowerDirector also allows you to add sound effects and voice offers to your videos with the help of chroma keys. The app offers free and paid versions both. Hence, if you want more advanced features, you can opt for its paid version.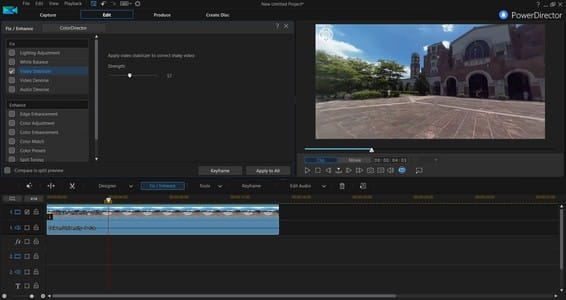 3. Filmora9
Here comes another famous name on our list. Filmora9 is a popular video editing software from Wondershare. If you want to edit videos on your Windows PC or Mac, then Filmora9 is one of the good video editing apps to choose from. It offers many advanced features. Hence, one can consider this app among the best free video editing apps for Windows PC and Mac. It provides several filters and elements through which you can make your videos more attractive. You can also use multiple overlays and transitions in your videos with the help of this software. This one of the best video editing software is available for free as well. It comes with both paid and free versions.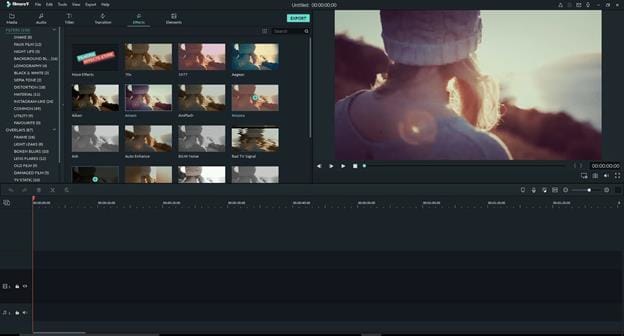 4. Vlogit
Vlogit is another Wondershare product on our list. The manufacturers have developed this app for Android and iOS devices. This one of the best video maker app is a great choice for YouTubers and Vloggers. The app offers so many premium features for free, including rotating and trimming the videos. You can even add texts to your videos. It also allows you to use multiple overlays and filters in your videos. After finishing up the edits, it enables you to share the video directly to many social media platforms and YouTube. Along with all these things, the app still offers an intuitive user interface and is completely free.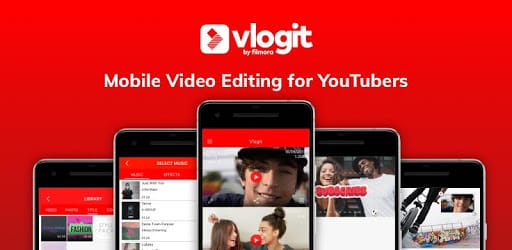 Also Read: Best Photo Recovery App for Android and iPhone
5. KineMaster
Last but not least, we have KineMaster on our list. It is one of the best free video editing apps for Android and iOS smartphones. The app comes with almost all the required features. Some of its features include picture in picture effect, color adjustment, brightness adjustment, etc. KineMaster also enables you to trim your videos and apply multiple effects to it. Along with that, it even allows you to preview your edits. Just like Vlogit, KineMaster also allows its users to share their videos directly on multiple platforms, including YouTube and Facebook. However, there is one major drawback of this app. You cannot remove the watermark from the edited videos.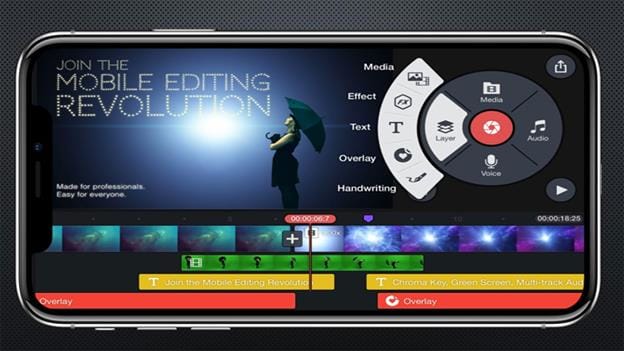 So, these are some of the best free video editing apps for multiple platforms. You can use these apps to create some amazing videos. If you are a Vlogger or a YouTuber, you must know that the views of your videos are directly proportional to the quality of the content you produce. These video editing apps and software can help you a lot to enhance the quality of your videos and overall content.
For more information related to various other useful applications and software, subscribe to Innovana blogs and bookmark the page as well.
Subscribe to Our Newsletter
Keep yourself updated with the latest technology and trends with Innovana Thinklabs Limited.