If you do not want to get a VMOS subscription, then read this article to know about the best VMOS alternative in 2021. 
VMOS is a virtual machine application for Android that allows you to access another Android operating system as a routed OS on your mobile device. It gives you the best of both worlds. However, there is a seemingly minor but actually a major con that you cannot play games through this app. Further, you need to shell out a few bucks to use this app.
To help you dodge away from these irritating downsides of VMOS, we are here with the best VMOS alternatives. Without further dilly dally, let's take a look at them.
List of The Best VMOS Alternatives [100% Working]
Below are some of the thoroughly researched applications deserving to be considered for the list of the best VMOS alternative apps.
1. VMOS Pro
If you are looking for the most similar app like VMOS for Android, VMOS Pro can be your best choice. Made by the same company, i.e., VMOS, it offers quite a lot of features.
For instance, it ensures that the applications in your virtual Android do not get access to your private data. Thus, you can install all your secret and somewhat unsafe applications on VMOS Pro, so your phone remains protected from viruses.
The applications or games that you cannot run because of the high Android version, work perfectly on VMOS Pro. Some videos even show iOS working on this application.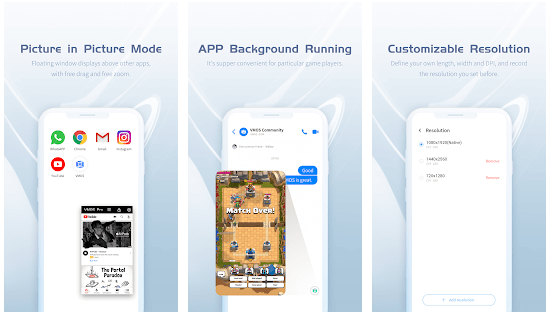 2. VMOS Lite
Here comes another application that you can call a close VMOS alternative for Android root. But, unlike the original VMOS application, it is quite lightweight and only 400 MB in size.
With this application, you can achieve faster performance, multiple accounts, protect your privacy, and have more fun on your device.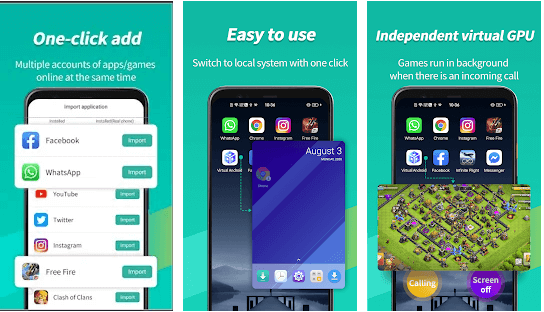 3. F1 VM Lite Picture In Picture virtual Android OS
This application does not offer you a full-fledged Android system design, but you can consider it to be one of the best VMOS alternatives. The reason being it runs almost all the Android applications quite perfectly.
It also offers a unique picture-in-picture feature that most of the other VMOS alternative apps do not offer.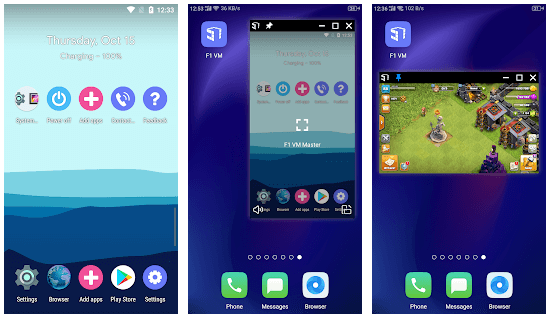 4. Redfinger Cloud Android Emulator
The next entrant on our list is also one of the best VMOS alternatives in 2021. Since it is a completely cloud-based application, you need a glitch-free internet connection to operate it.
The application offers instant access to a full-featured Android phone, 3 server locations, namely US, TW, and SG. However, it only offers a free trial. There is no completely free version.
You need to get its subscription after the trial period expires.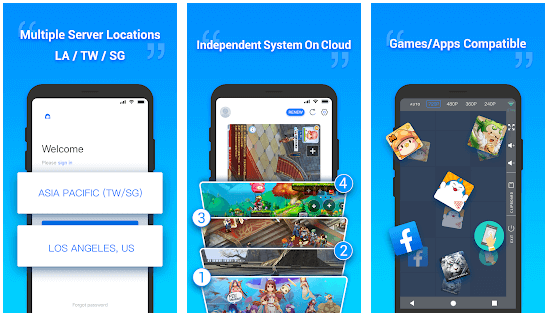 5. Clone App – App Cloner & Parallel Space
The next application that we recommend as one of the best apps like VMOS is Clone App. It is a safe and secure app to create app clones on your phone, much like an Android Emulator.
In addition to cloning, it offers many other features as well. For example, you can customize the icon and application name. Further, it also allows you to set up a private space.
There are also options like a dedicated and secure VPN, three stunning emoticons, and multiple themes.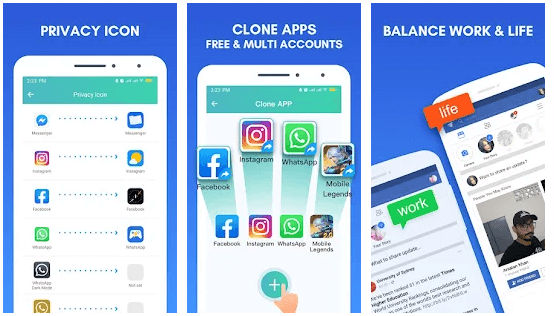 6. Multiple Accounts: Dual Accounts And Parallel Space
The next app on our list is also among the best alternative apps to VMOS. It provides you the option to use various social, messaging, and gaming apps simultaneously on your phone.
This is an easy-to-use app with a variety of features, like a security lock to protect your sensitive information and a secret zone for apps.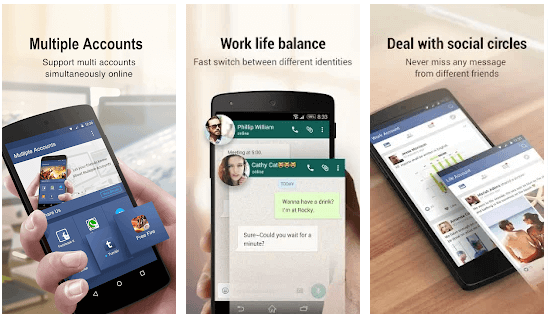 7. NoxPlayer
The next application on our list of the best VMOS alternatives for Android root is NoxPlayer. With this Android emulator, you can open keyboard mapping with just a click, and use multiple instances to play more games.
It also lets you record your complex operations and execute the script with a single click. The application boasts support for all GPS-based games and also offers a virtual location in it.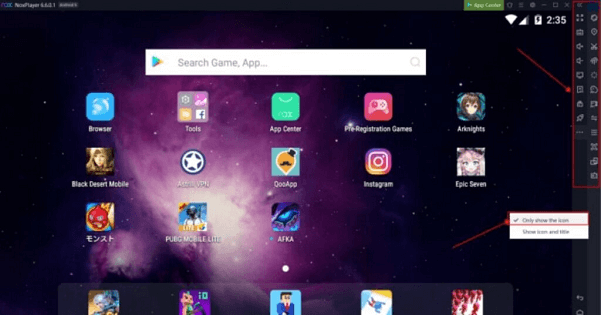 8. Android Studio
Another perfect VMOS alternative app we have for you is Android Studio. It offers a well-established integrated development environment for Android application, development, and maintenance, using IntelliJ IDEA.
It is a fast, efficient, and easy-to-use system with in-built support for Google Cloud Platform, so you can effortlessly integrate Google Cloud Messaging and App Engine.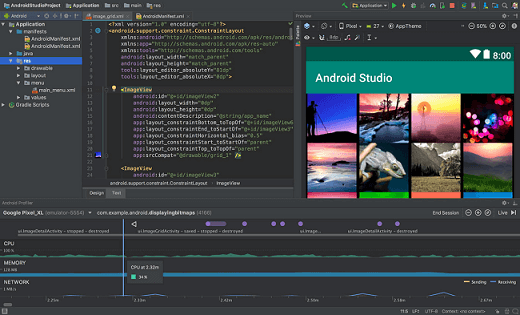 9. 2 Accounts- Dual Space and Dual Apps
Another VMOS alternative app that you can use to clone applications on your phone is 2 Accounts- Dual Space and Dual Apps. It is among the easiest to use programs with a bunch of features, such as the ability to switch between two accounts really quickly.
For its subscribers, it boasts some advanced features as well. For example, subscribing to the app gives you a secret zone and security lock to keep your applications safe. Apart from this, the full version does not limit the number of applications that you can clone.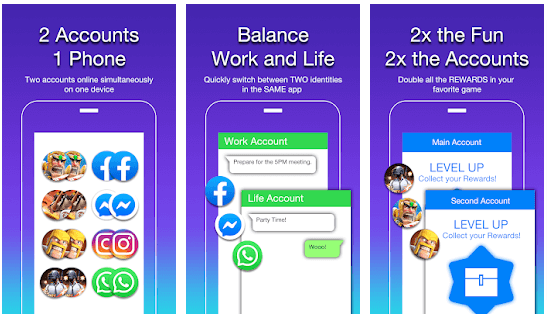 10. Dual Apps
Another VMOS alternative that we would like to recommend is Dual Apps. With this application, you can clone and run multiple accounts of the same application simultaneously.
In addition to app cloning, it provides many other useful features, like hiding your private accounts, easy switching between two accounts, etc. Apart from that, the application can also hide double-open application message notifications.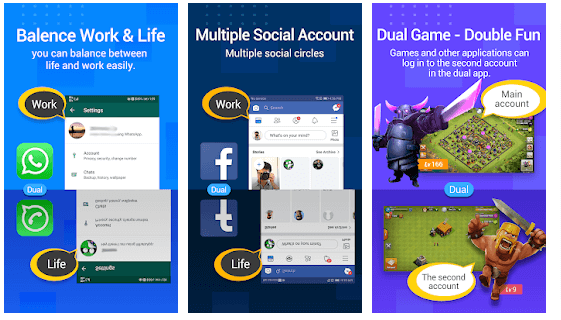 Concluding the Best VMOS Alternative Apps
Above were some of the top alternatives to VMOS that you can use in 2021. You can pick any of these applications after thoughtfully judging them based on their features.
However, if the selection seems confusing to you, we recommend VMOS Pro and VMOS Lite. These applications are extremely similar to VMOS for Android.
And for more application recommendations like this, stay tuned to our blog.
Subscribe to Our Newsletter
Keep yourself updated with the latest technology and trends with Innovana Thinklabs Limited.