If you fail to do rigorous workout and want a fun way to stay toned and healthy, then read on to know the best Zumba apps curated for you.
Only work and no play makes Jack a lazy boy. Well, not only lazy, it makes him unhealthy too. Don't be Jack. Dance your way out to health and fitness as we do. Here we have the best Zumba apps for you. These apps not only help you stay healthy but also shape up your body and make it well-toned. If you're a dancer, then surely you'll love using them. Even if you are not, then also these apps can make you learn some cool moves from the professional Zumba dancers. But, before moving on to them, it is on point to discuss the major fitness goals and how Zumba helps you achieve them.
What are the Key Fitness Goals
Every fitness plan and workout session has the following key objectives to achieve.
Physically fit body with healthy organs and cardiovascular strength.
Mental fitness.
Boost stamina and muscle strength.
Enhance the flexibility of the body.
How Zumba Help you Achieve Fitness Goals
Zumba at home apps help you achieve fitness objectives in numerous ways. Some of them are stated below.
They help you de-stress the mind. A stress-free mind leads to a healthier body.
Zumba makes the workout a fun activity.
The Zumba exercises improve the blood circulation for a healthier heart and mind.
When you perform Zumba exercises, your brain gets more oxygenated blood. This enhances the concentration power.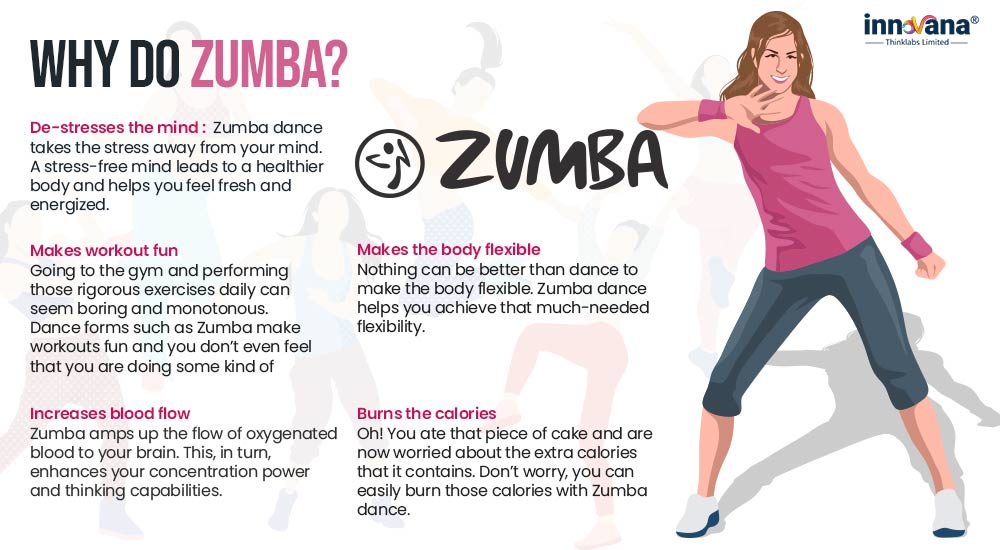 Now that you know the benefits of Zumba, let's move on to the best Zumba apps that are currently available in town.
Here you go!
Go from Fat to Fit with the Best Zumba Dance Workout Apps in 2020
Here's is your first step towards well-toned muscles and body. This is something you've always desired, right? The apps below will help you turn these desires into reality.
1. Zumba Fitness
If you've always wanted to learn Zumba but don't know where to find the best Zumba dance apps and trainer, then this app is the only thing you need. The app caters to the fitness needs of both beginners as well as experts. You don't need to worry even if you are new to the dancing world. Let's discuss some of its exciting features.
Features
It searches for the nearby classes and shows you the instructor's profile.
You can contact the instructors personally and discuss your requirements with them.
The app also sends you notifications about the upcoming dance sessions in your area so that you never have to miss a beat.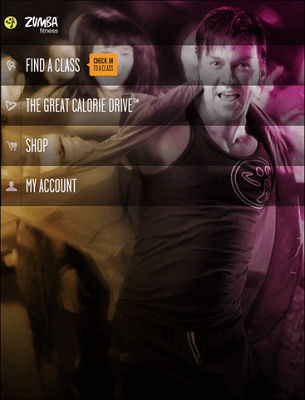 ---
Also Know: Best Screen Mirroring Apps for Android and iPhone
2. ZIN Play – Zumba Fitness
Bid adieu to those diets you dislike. We are sure once you try this one of the best Zumba apps, you won't go back to them. This application has a lot to offer to fitness enthusiasts. You simply need to get this app and transform your body shape from fat to fit with its tons of Zumba videos.  Below are some of its offerings that delights the fitness enthusiasts.
Features
Boasts the option to search your favorite tracks.
Gives you playlist-based suggestions.
Lets you add sound effects to the tracks you like.
With this one of the best Zumba apps for iPhone and Android, you don't need wifi or mobile data to access the playlist
---
3. Body Groove
A body that grooves always remains fit. Dance your way out to fitness with this another best Zumba app. The app makes you feel as if you have a personal dance trainer. You won't feel the need to go to the gym with this app at your disposal. It makes your home feel like a gymming place. Apart from this, here is what else it offers.
Features
It has over 100 dance routines.
There are a lot of live sessions to help you attain your goals.
No matter whether you are a newbie or an experienced dancer, this app has cool dance moves to make everyone groove.
---
4. Zumba Dance Offline
As the name suggests, this one of the best Zumba dance apps enables you to do Zumba dance workout offline. Here you get access to the lessons even when you don't have an internet connection. Thus, it helps you in two ways, first makes you fit and second helps you save the data plan GBs. This is not all, and the best part is the features that it offers. Here they are.
Features
This app informs you about the choreography you'll be dancing to on a certain day so that you can be prepared well in advance.
It also keeps you more disciplined and has the most straightforward user-interface.
With this one of the best Zumba apps for Android, you can save a lot of data as it even works offline. Thus, do give this fantastic fitness app a try.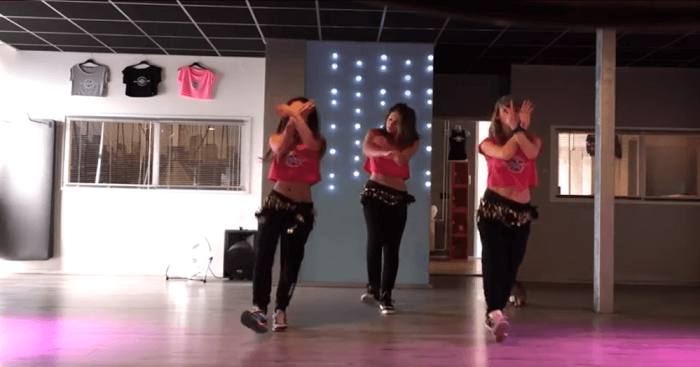 ---
5. Weight Loss Dance Aerobic By Berry
Tried your hand at almost every exercise on the planet still, you have that potbelly instead of six-pack abs? If yes, then this Zumba dance workout app is what you need to flatten that foodie's stomach. With this app, exercising never seems boring as it lets you pick your fitness objectives effortlessly. Thus, do give this amazingly incredible fitness app a shot.
Features
The app shakes boredom away by letting you choose your favorite track instead of making you dance on some monotonous track.
It has tons of tutorials for beginners who are new to Zumba.
Lets you choose from a wide catalog of video lessons. All these features make it one of the most popular and best dance apps.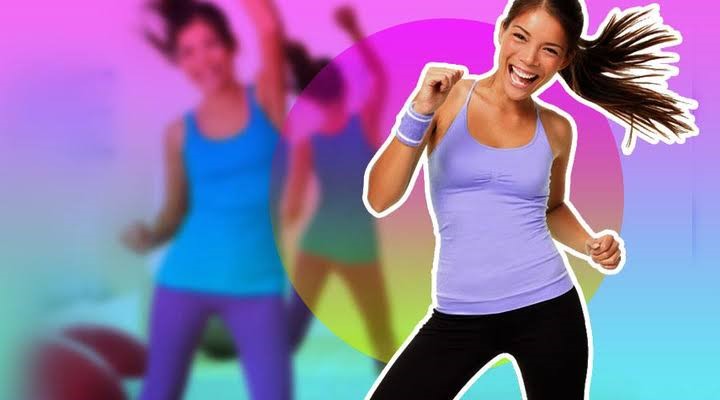 ---
Also Know: Best Voice Changer Apps for Android and iPhone
6. iDance
The iPhone and iPad users call this as one of the best Zumba dance apps. Here, along with Zumba, you get access to varied dance forms such as salsa, samba, club freestyle, Disco, Hip Hop, and Swing, etc. In our view, nothing can be better than shedding those extra kgs and learning new dance forms at the same time. Moreover, below are its other prominent offerings.
Features
It has availability of over 225 animations with detailed instructions on footwork.
There are 40 preset classes combining these steps into full dance routines.
The app also allows you to create your sequences and save them for later use. Although you need to pay $3.99 to get this app, still it is worth every penny.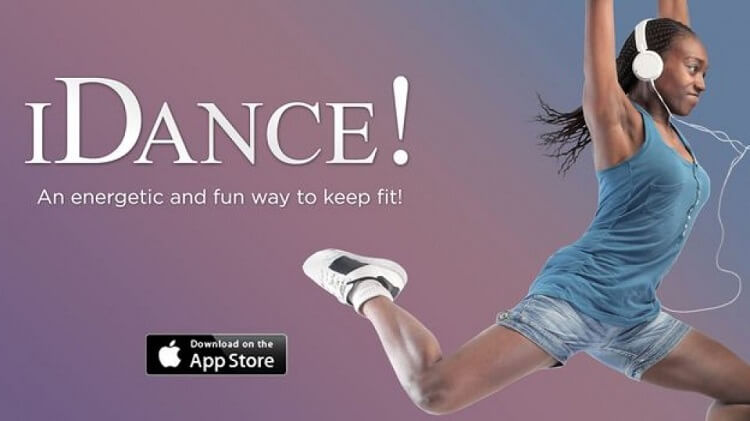 ---
7. Dance Workout Videos FREE
30 minutes is the only thing you need to get that body shape that you've always dreamed about. Each 30-minute session of this app includes a warm-up and dance workout. Who thought half an hour is enough to lose the weight you have gained over so many years? Most probably, no one. But, this app makes it possible. Let's have a glance at its other incredible features.
Features
It has over 50 dance videos in all genres ranging from Salsa to Street Dance.
Initially, it offers 4 hours of free dance workout videos.
If the 4 hours of free videos seem less, then you can also unlock more videos through in-app purchases.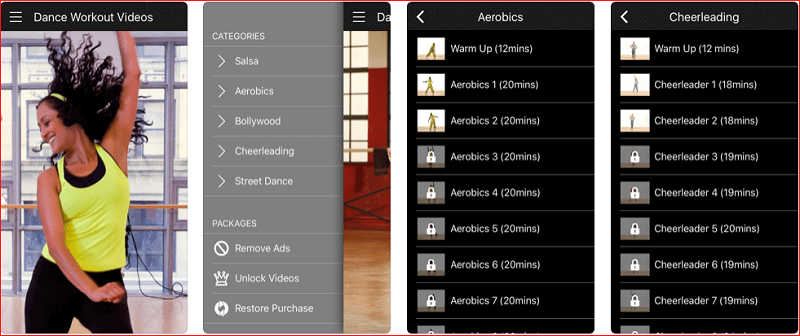 ---
8. Dance Fitness
Nothing can be better than the fun of losing body fat and learning dance at the same time. If you always shy away from joining dance classes because you don't know those cool moves, then this best Zumba app is your go-to place. With this app, you can easily polish your dance skills along with losing weight. Below are the features that make it one of the best apps for iPhone.
Features
It has over 100 dance workout videos with clearly explained steps.
The app even keeps you updated with the latest dance and fitness news from all over the world.
You can view the dance videos in both portraits as well as landscape orientations. Get this app to master the dance steps and shed out those extra Kgs.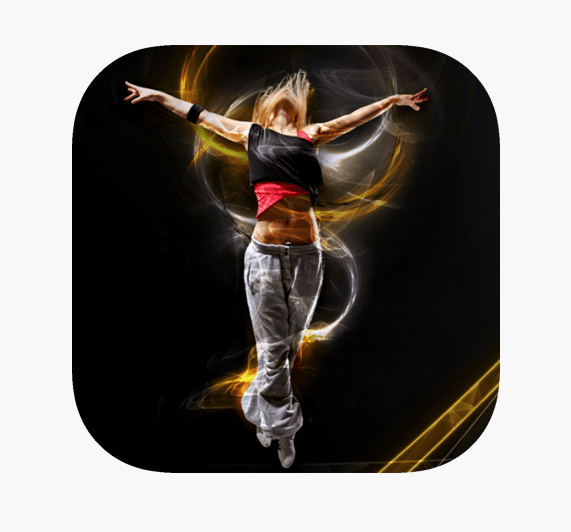 ---
9. Dance Fitness with Jessica
This one is for all the fans of YouTube sensation Jessica Bass. If having a well-toned and fit body like hers has always been your dream, then turn it into reality with this best Zumba dance app. If you are thinking that achieving such a fit body is not possible, then think again. All that you need to do is, try this app. Here's how it helps you go from fat to fit.
Features
It combines body exercises and dance in an interesting 10-minute routine.
The app has dance guides for all users ranging from beginners to the advanced.
With this app, the workout is never boring as it combines the workouts with upbeat music to keep you energized.
---
10. Aerobics Workout at Home
What was your New Year resolution? Most probably, it was to join a gym and get fit. You might have even joined it but did you go there for more than a week? No. Laziness and time constraints are the major reasons for this. What if we say, you can get a toned body without heading to the gym? Yes, with this best Zumba app, it is possible. Let's know more about this app.
Features
It has numerous exercises to burn fat that you may do in the comfort of your home.
The app works as your gym trainer, hence, you get the benefits of a personalized gym training
Encompasses multiple types of cardio workouts to help you lose that stubborn fat easily.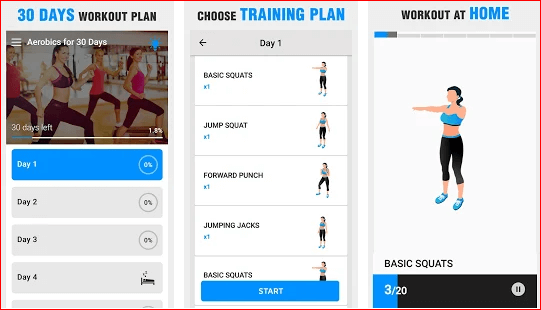 ---
11. 900+ Zumba Dance Exercise
Diets are an excellent way to lose weight. But, whenever you try to control your diet, that tempting cake or another sweet dish you love makes you give up. With this one of the most popular Zumba dance workout apps, you can lose weight and bring your body back to shape without following any rigorous diet. Yes, you read it right. It is possible to lose weight without bidding adieu to the dish you love. Below are the features of this app that make it possible.
Features
This is among the best Zumba dance apps, as it brings to you over 900 videos.
You get a plethora of exercises that make you lose calories and fat with ease.
Each of these videos targets a different muscle group so that your entire body gets toned. Now you can munch on your favorite dishes and keep the body toned at the same time.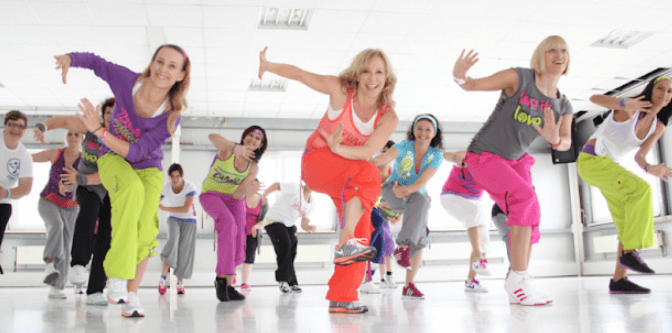 ---
12. Weight Loss Dance Aerobic
Tired of all those exhaustive diets and rigorous exercises? If yes, then give this best Zumba app a try. It makes you lose weight the way you love. Also, aerobic exercises have many benefits such as they make your body more flexible. Apart from this, below features of this app caught our attention.
Features
Instead of monotonous tracks, it has great foot-tapping music for you to dance on.
It even lets you dance your heart out on your favorite tracks.
Even if you are new to the world of dancing, it has tons of tutorials to make you fall in love with dance and fitness.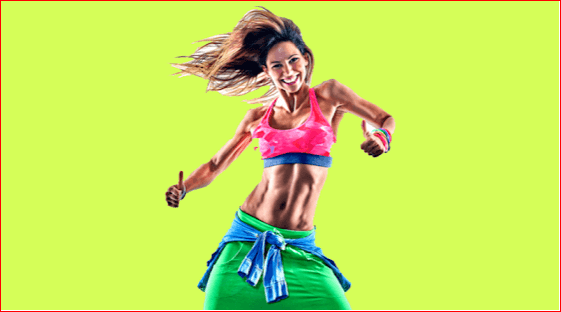 ---
13. Aerobics dance workout for weight loss
This one of the best Zumba apps lets you lose more belly fat than even belly dance. Further, losing weight without diet can be a lot more fun with aerobics. Try this app once and you will surely feel the difference in your body. Working out through this app helps you get the slim belly that you have always wanted. Below are the offerings of this app that makes the workout a fun activity.
Features
The app lets you do cool aerobic dance moves on the tracks that motivate you to dance.
You can even dance on Spanish, Latin and Reggaeton music and see yourself getting fitter day-by-day.
Boasts of workouts chosen by expert dancers and gym trainers across the globe.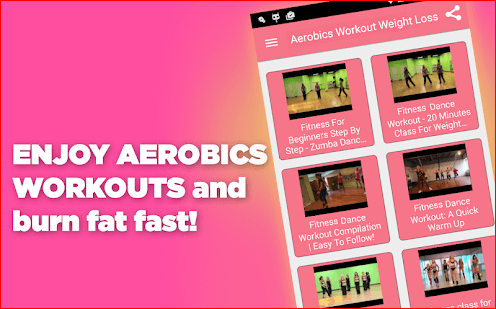 ---
Also Know: 10 Alternatives to Boomerang Video App (100% Working)
14. Dance Fit Happy
Dancing makes you fit, and fitness leads to happiness. Through this app, you can access hundreds of streamed dance videos selected randomly so that you get a new video each day and take a step towards fitness. Keep exercising with this app and see your body turning fit and healthy day-by-day. Further, the app also has some enticing features to make the workout easier for you.
Features
The app enables you to time your workout sessions with its fantastic timer.
To help you get in the dancing mood, it also provides short warm-up and cooling down videos.
It keeps on adding new workout videos with each update.
The best part is, all this is available for free, and you're not required to spend even a penny to get this incredible app.
15. SYNC GO
This is one of those Zumba apps that help you easily let go of that fatty and unfit body. It is an all-in-one app for all your fitness goals and needs. No matter whether your objective is to get a flat belly, toned body, or both, this application helps you achieve them all. Let's now have a look at its exciting features.
Features
You can create a customized playlist.
With this dance workout app, you can access music and video tutorials every month.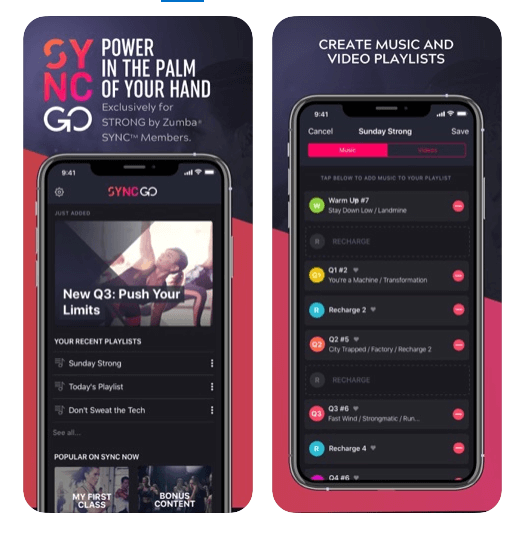 ---
16. Dance Workout For Weight Loss
You know what 30 days is all you need to achieve even the toughest goals. Even your fitness aims are achievable in just 30 days if you are determined enough. If you don't believe us, then try this wonderful dance workout app. As it claims, it can help you shed those extra kgs in just 30 days. Below we talk more about the features of this app.
Features
You can create a workout schedule as per your preferences.
It has a massive range of music to choose from.
There are a lot of home workout exercises for you to try and lose weight in a fun way.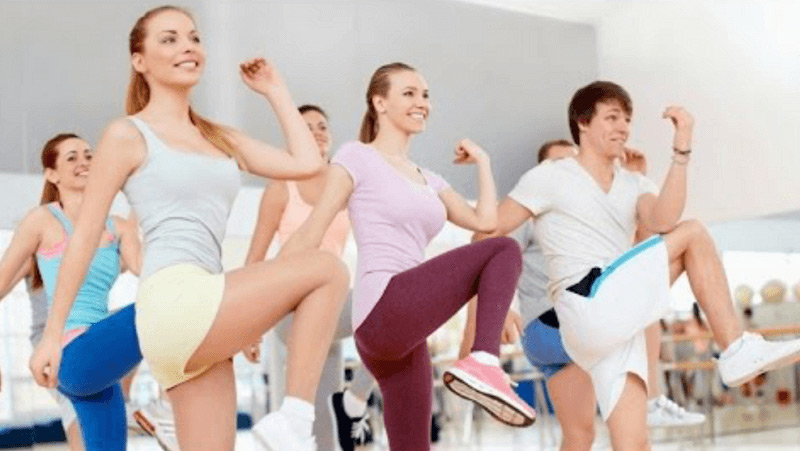 ---
17.  Zumba Dance Workout For Weight Loss Offline
With this one of the best free Zumba apps, you only lose extra weight and not mobile data. Yes, you read it correctly. The app, as it is evident from the name, even works offline. Apart from this, here's what else it offers.
Features
It has a wide range of international, foot-tapping music for you to dance on.
There are a lot of Zumba dance workout videos for beginners as well as experts.
You can practice and master the dance moves with this app.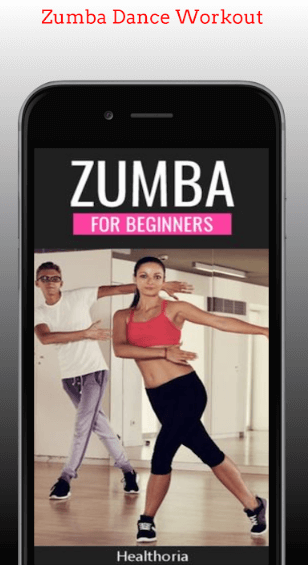 ---
The Takeaway
These were some of the best Zumba apps that are our favorite. Install any of them, put on your dancing shoes, and get the body shape you have always dreamed of. Always remember that a healthy and fit body is the first thing that any human needs. Thus, stay in the pink of health and don't forget to subscribe to Innovana Blog for more such information and updates.
Subscribe to Our Newsletter
Keep yourself updated with the latest technology and trends with Innovana Thinklabs Limited.