We often come across scenarios when we have to convert PDF to a Word document. PDF is an abbreviation term for "portable document format." This file format was created to facilitate document sharing process in a standardized format across various operating systems platforms. Even PDF documents have a text-based document source. 
Therefore, in this article, we will look at the steps by which you can change a PDF file to a Word document. As PDFs can't be edited, therefore they can be useful when you need to send out forms and important documents. But when you need to edit such a file, you have to convert it to Word document.
Simple Ways to Convert PDF to Word Document File
We will look at a few basic methods to easily convert PDF files to editable Word format.
Method 1: Using Adobe Acrobat DC or Acrobat Reader DC
Adobe Acrobat DC offers a solution to convert your PDF file to Word document easily. Still, it is a bit hefty on your pocket as you need to pay $12.99 per month for the standard version, which is compatible with Windows only. There is also a pro version that runs on both Windows and Mac at $14.99 per month. You also need to use it for a year, at least.
On the other hand, Acrobat Reader DC is free, but to avail the facility of converting PDF file to editable Word format, you need to pay $1.99 per month. Following are the guiding steps to the same:
Open the PDF using the Acrobat program and click on the "Export PDF" function, which you can find on the right side of the PDF display window.

Then, choose the 'Microsoft Word' option followed by selecting the 'Word document' option on the right side to enable the conversion of the PDF file to the latest version of Word in DOCX format.
Further, click on the 'Export' button.

Then, select the destination folder to save your Word document there.

Method 2: Use Google Docs to Convert PDF Files into Word
This is a free method to convert PDF file into a Word document. However, there is one disadvantage to this method, as you may end up facing some formatting issues. In this method, first, a PDF file is converted to a Google Docs document, and then it is further changed to a Microsoft Word document.
Go to Google Drive and click on the 'New' button.

Select the 'File Upload' option and then locate your PDF file.

Further, click on 'Open.' This file can now be found in Google Drive.

Then, right-click on the file to open it with Google Docs.

Now, you can click on the 'File' to open its drop-down menu and then expand the 'Download' menu.

Here, you can select the 'Microsoft Word' (.docx) option to save it as a Microsoft Word document in your system. Thus, in this way, Google Docs can act as a PDF-Word converter.
Method 3: Use Microsoft Word
This method is useful when you already have the latest version of Microsoft Word installed in your system. This method can work efficiently for simple documents. The below steps can be used to open your PDF file in Word format free of cost.
Open a blank word document and then go to the 'File' section located in the top left corner of the document.
Then, click on 'Open' to browse from the files and locate the PDF file that you wish to convert to a Word file that can be edited.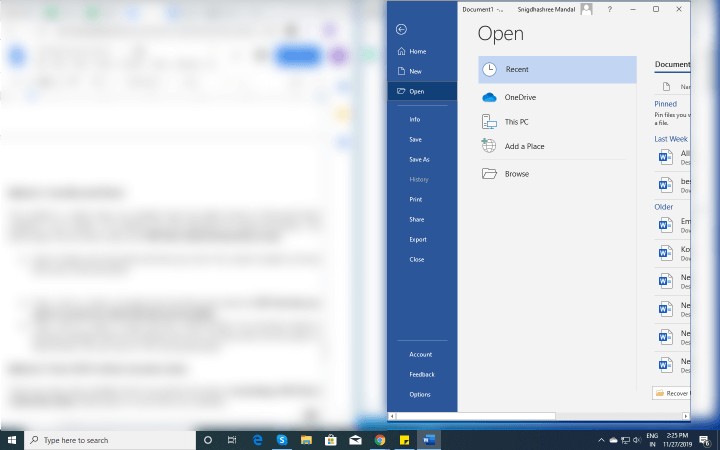 Then, click on 'Open' to open the file in Word format. You will also receive a warning message about encountering the loss of format when the file opens in Word format. You can click on 'OK' on the dialog box to proceed further.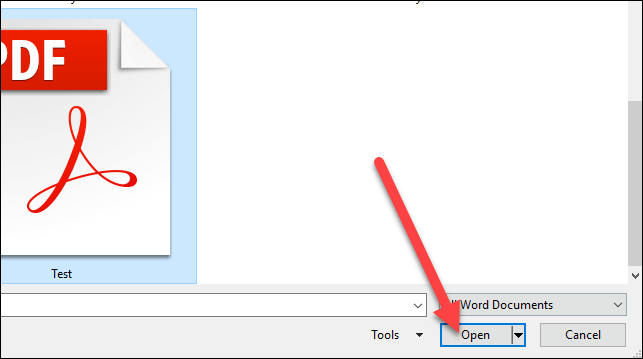 Method 4: Find a PDF to Word Converter Online
There are many sites available which can perform the task of converting a PDF file to a Word file online. Below given is a list of few such websites.
This website is very easy to use. All you have to do is select a PDF file from your Google Drive or drag and drop it in from the Dropbox. Then, it will convert the file to a Word document that can be saved on your local system.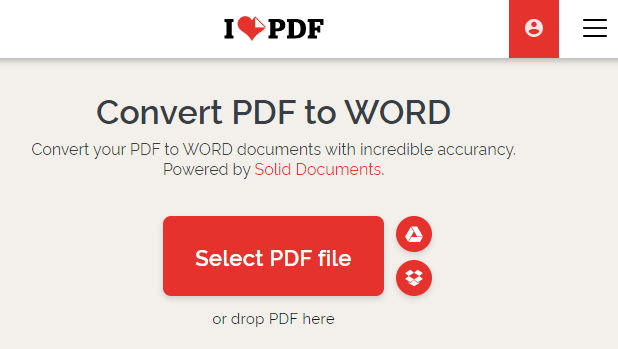 This is another easy to use the site to convert a PDF file to a Word file online. You can upload the PDF file on this site, and then it will change it to word file quickly, which can be downloaded and saved on your system. You can avail this service free of cost on this website.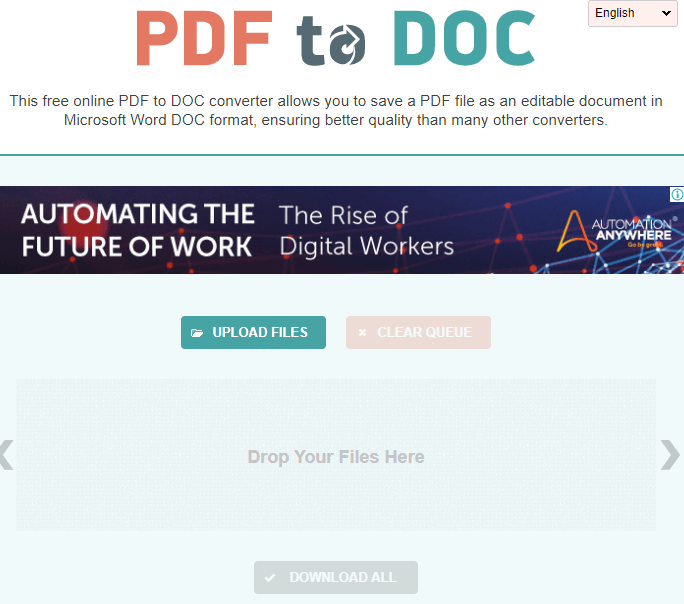 You can convert your PDF files on this website in the Word format without paying anything.
All you need to do is click on the 'Upload a File to Convert' button.
Then, choose the PDF file and open it.
The file will get converted to Word document in some time.

Thus, in this article, you saw the best methods to convert your PDF files to Microsoft Word document. PDF files are beneficial for sharing files across different files in a standard format. They are also handy when you need to print the files. But you can't edit a PDF file. Therefore, without converting a PDF file to Word document, you cannot make any changes to it.
Subscribe to Our Newsletter
Keep yourself updated with the latest technology and trends with Innovana Thinklabs Limited.