The whole world is suffering from the outbreak of the Coronavirus pandemic. The global threat has affected our lives in many aspects. From education to corporate lifestyle, the pandemic has impacted us completely.
If we talk about the current corporate world, most of the companies and organizations are allowing their employees to work from home. As per the current scenario, it seems like a preventive measure against the spread of Coronavirus. It also allows employees to work in a comfortable environment. But, do you know that it can also be a golden opportunity for hackers?
How working from Home a Golden Opportunity for Hackers?
During a work from home situation, people take their office laptops along with the company data to their home. But currently because of the Coronavirus (COVID-19) pandemic, the majority of employees across the globe have been allowed to work from home. This attracted the attention of cybercriminals and hackers, as they want to seek advantage of the current panic situation.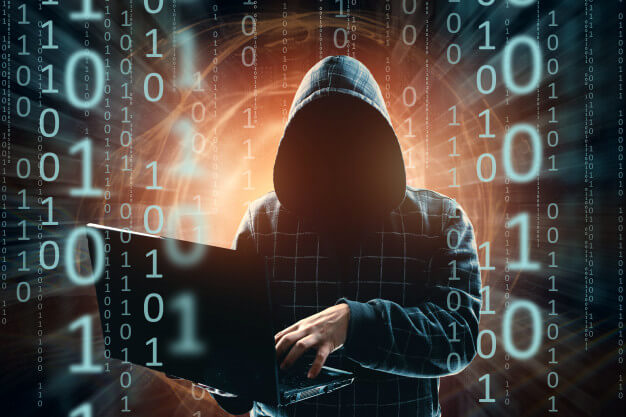 Officials from many developed countries including the USA have already warned about such cyber threats. On the other hand, technology organizations have experienced immense growth in requests to provide security to remote workforces. One of those organizations is Cisco Systems. As people who haven't done anything like work from home before are doing it now and it is obvious that they might make some mistakes. Hackers and cybercriminals are waiting for that mistake only.
Coronavirus information related alerts, messages, emails, or apps are floating all over the web. Some of them are particularly designed to steal your passwords and important data by hackers and cybercriminals. You might receive an email or message that seems to be from U.S. Centers for Disease Control and Prevention but it may contain malware that can steal your Bitcoins. These criminals can also access your Android phone by using malicious apps.
It has been detected that the hackers are using the COVID-19 pandemic update as a trap to enter a Mongolian government network that is still unidentified. This is not just the only instance; criminals are using such tricks all over the globe to access private and confidential data and servers.
Observing the current situation Esti Peshin, one of Israel's cyber experts and director of cyber programs at Israel Aerospace Industries Ltd., has stated that "Cybercriminals are alert to the work from home trend and they are doing what they can do to use it to infiltrate into organizations." Apart from that, officials of the U.S. and Britain have also issued advisories regarding organization VPNs, malicious emails, and managing the remote workforce.
For efficiently working at home employees are transferring the data of their organizations to their home networks that are protected with some basic passwords. Along with that organizations are also allowing them to access the confidential information from their home. Hence, there are lots of opportunities for hackers to gain access to the private information of organizations.
Although there is also another big problem, employees are using their personal devices to work from home and access the organization's server or data. There might be a possibility that those devices are already malware affected. Hence, it puts the organization's data to high risk because of the current scenario safety is the first priority rather than cybersecurity. Organizations are also focusing on the health and safety of their employees. But they also don't want to completely stop their operations. That's the reason they are allowing their employees to work from home keeping aside the cybersecurity of their data.
Following the trend, various companies have started giving more remote access to their employees. Those organizations that have allowed barely 9-10% of remote access to their employees are increasing it to more than 50%.
Experts like Lesley Carhart have stated that "Everyone's attention is drawn away from cybersecurity right now, with the first priority being safety and continued operations. That's certainly forced some companies to rush into allowing remote access to critical operations."With the outbreak of pandemic and companies allowing their employees to work from home, the digital world is flooded with cybercrimes. On which Michael Daniel, CEO of Cyber Threat Alliance states that "It's really quite amazing how rapidly the bad guys have moved into that area."
Now the question comes, "What an employee can do to ensure the cybersecurity while working at home?"
What can Employees do?
Employees can ensure the cybersecurity if their work-related data and networks while working from home, by doing some simple precautionary things.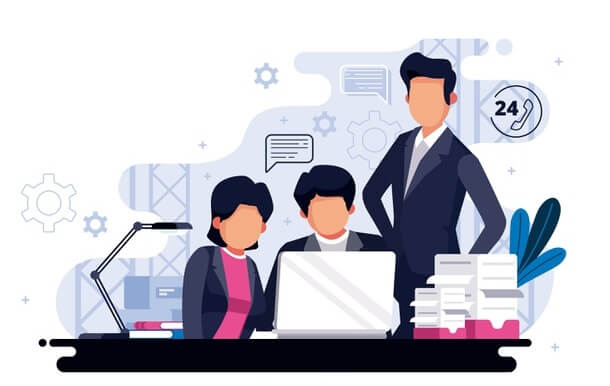 You have to regularly update your passwords. Select a powerful password containing some alphanumeric characters.
You can use paid virtual private networks (VPNs) to prevent being tracked by hackers and other cybercriminals.
Employees can also use multi-factor authentication to ensure more security.
Do not download any suspicious files, software, and apps.
Keep your workstation away from the children, as they can download games that may have some malicious files.
For extra security, you can also use a home router kit that allows you to keep your networks separate from each other.
Keep things like Amazon Echo, Google Home, security cameras, etc. on the same network can enhance the chances of such attacks. Hence, keep them on a different network than the one on which you have your organization's data.
Verify the emails and messages that you receive.
Do not open the links that are present in suspicious emails.
These were some basic practices that you can perform to prevent your workstation from being hacked by hackers and other cybercriminals.
Apart from the remote workforce, school and college students are also at risk of cyberattacks.
Read More: Best Free Antivirus For Windows
Students at risk of cyber attacks
Following the Coronavirus crisis schools and universities have also started conducting online classes. In such a complete lockdown situation, students are taking online classes from their homes. The sites that are being used by the institutions to conduct remote classes are not encrypted. These sites are quite insecure; hence, it becomes simple for the cybercriminals to attack children.
Technology organizations must think about this also, as the students are quiet easy prey for hackers and cybercriminals.
Conclusion
Coronavirus (COVID-19) is severely impacting the whole human civilization in both ways, physically and digitally. It's quite necessary to take precautions. Governments across the globe have asked their citizens to self-quarantine themselves. Companies have also allowed their employees to work from home. While working from home employees must also take some precautions to prevent their workstations and organization's private network from the cyber attacks. Various global organizations such as WHO have issued advisories for such issues.
We all are suffering because of the pandemic outbreak. But we can overcome this crisis by just taking some precautions. So let's fight with the Coronavirus crisis together, it doesn't require much. We just have to stay at our home and self-quarantine ourselves. We have to work from our homes by just having some precautions. We'll definitely overcome this situation.
At last, just be safe and take all the precautions. For more such information related to the technology world, subscribe to Innovana blogs and bookmark it as well for regular updates
Subscribe to Our Newsletter
Keep yourself updated with the latest technology and trends with Innovana Thinklabs Limited.