BSOD or Blue Screen of Death errors are every user's nightmare. And, the situation becomes even worse if the error is "Critical Process Died" in Windows 10. Most of the users fear this BSOD error the most as it results in endless PC rebooting and crashes. Are you also worried for the same reason and facing similar issues? If yes, then you've landed at the correct place.
Through this write-up, we share the most straightforward and simple as ABC fixes for the gruesome Critical_Process_Died error on Windows 10. Let's begin fixing the issue without any more delay.
Simple & Easy Fixes for Critical Process Died in Windows 10 (100% working)
Here are the best possible ways to fix the annoying Critical Process Died in Windows 10 error. Work your way down the fixes to find the one that works perfectly for you. One of the solutions is bound to resolve the issue for all users.
Fix 1: Restart your PC in safe mode
Critical Process Died in Windows 10 error makes you restart the PC multiple times. Restarting the computer in the safe mode can fix the issue with ease. Therefore, implement the below steps to use safe mode for starting the PC again.
Start Windows 10 again.
Before the Windows starts, press Shift and F8 keys simultaneously to enter the Recovery Mode.
Move to the "Advanced Boot Options" and select "Safe Mode".

If the error remains unresolved or you want to fix the Windows 10 Critical Process Died with no safe mode, then jump to the below fixes.
---
Fix 2: Check the system files
One of the major reasons for which you get the BSOD error Critical Process Died is broken system files. Therefore, follow the steps below to check system files and fix the issue.
In the search box on Windows 10, type "Command Prompt" and right-click the first search result that comes up.
Choose "Run as administrator" to evoke Command Prompt.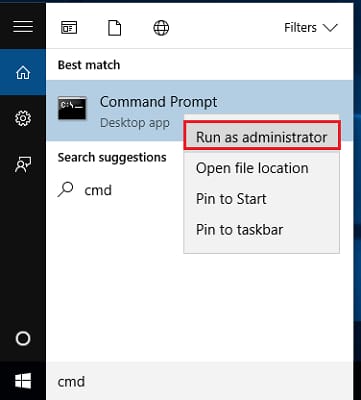 Input sfc/scannow in the Command Prompt window and hit Enter.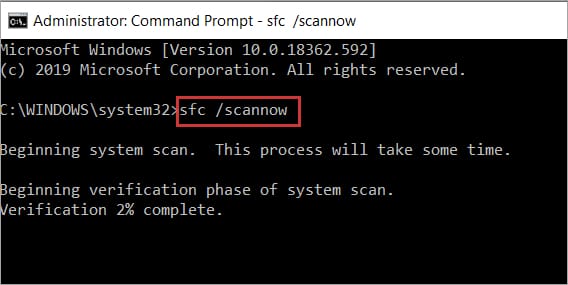 Wait for a couple of minutes till Windows scans and fixes the system file issues.
---
Fix 3: Clean boot your PC
Performing a clean boot means starting the PC with minimum startup applications and drivers. This makes it easy to resolve the Windows Stop Code Critical Process Died. Thus, implement the steps mentioned below to clean boot your device.
In the search box, input "System Configuration" and press "Enter" or click on the "Best Match".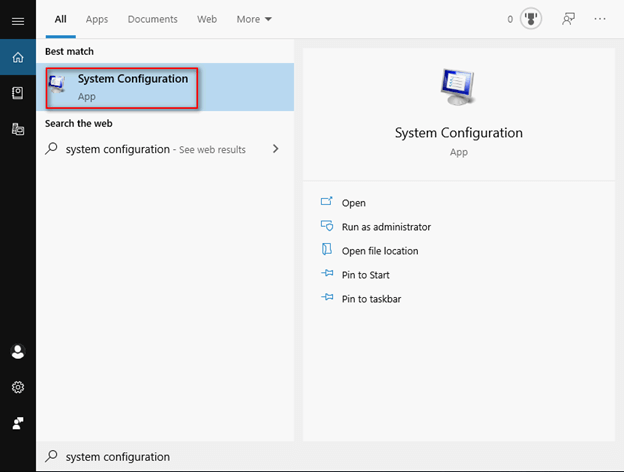 Move to the "Services" tab and checkmark "Hide all Microsoft services".
Click on "Disable All".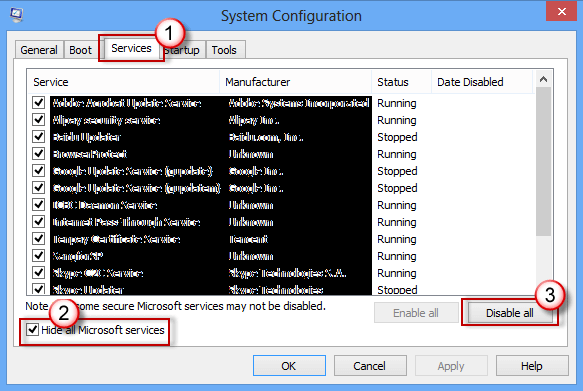 Go to the "Startup" tab and choose "Open Task Manager".

In Task Manager's Startup" tab, select all the items and click on "Disable".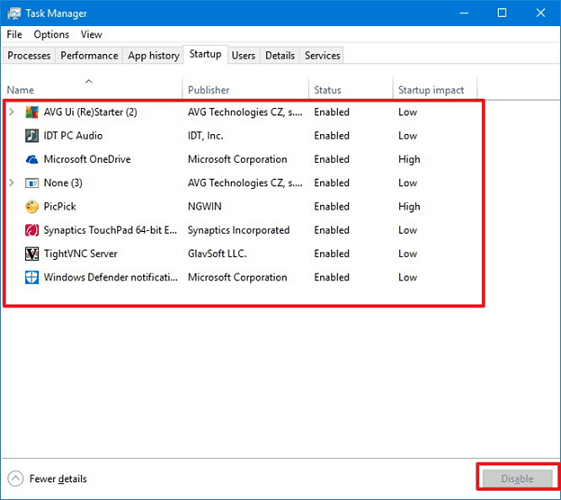 Exit Task Manager.
Move back to the System Configuration's Startup tab and click on "OK".
Lastly, restart your PC.
---
Fix 4: Perform a virus scan
Virus attacks are one of the prime culprits behind not only Critical_Process_Died Windows 10 error but also several other PC issues. There is an in-built antivirus in Windows, we are not recommending it because it is not robust enough to give your PC complete protection from malware attacks. Therefore, run a virus scan using an effective and reliable utility such as ITL Total Security to shield your PC form viruses so that such errors don't plague it.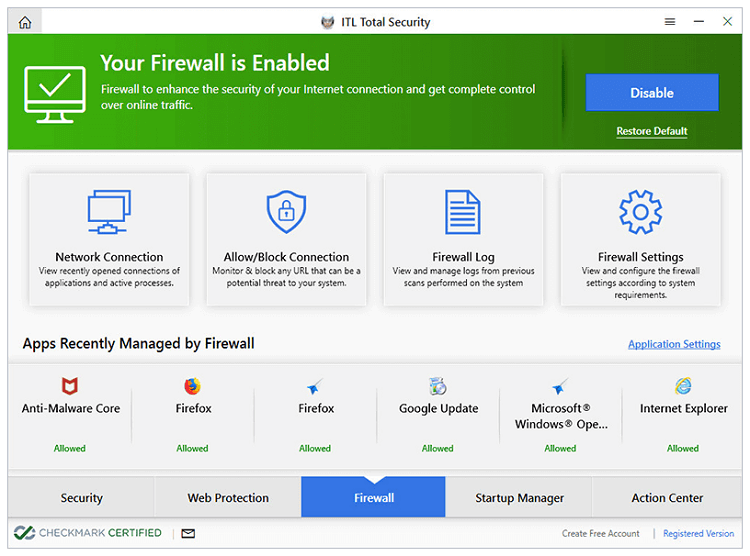 ---
Fix 5: Perform a System Restore
Rolling back the system to an earlier working state also a way to fix the Windows 10 Blue Screen Critical Process Died error. Below we describe the steps to do it.
In the search bar, input "Settings" and open the topmost search result.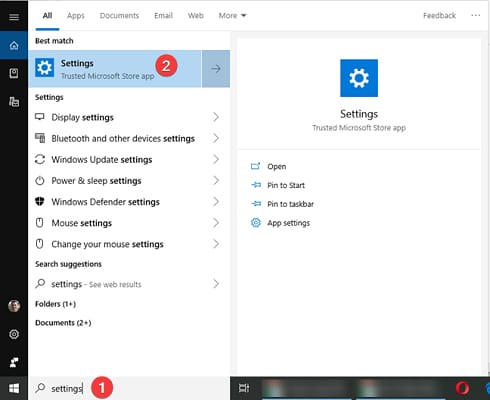 Click on "Update & Security" to open it.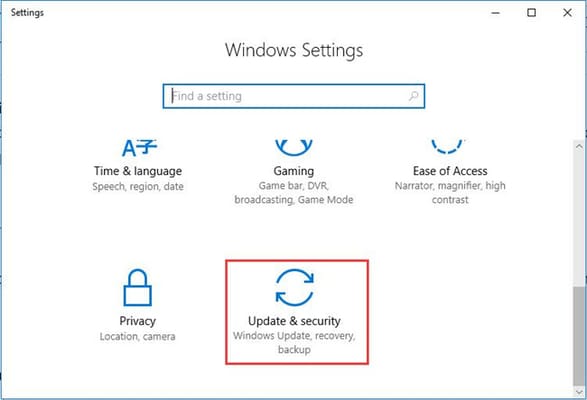 After the Update & Security window opens, choose "Recovery".
Click on "Reset this PC" and choose "Get Started".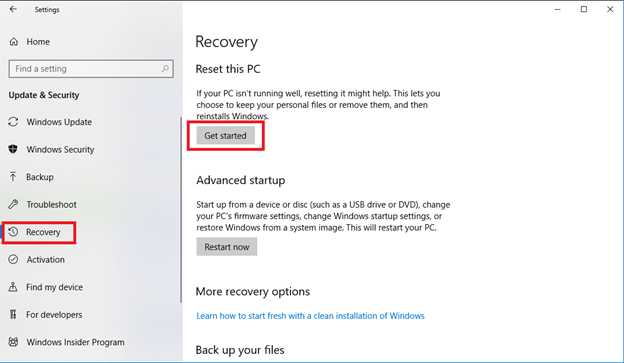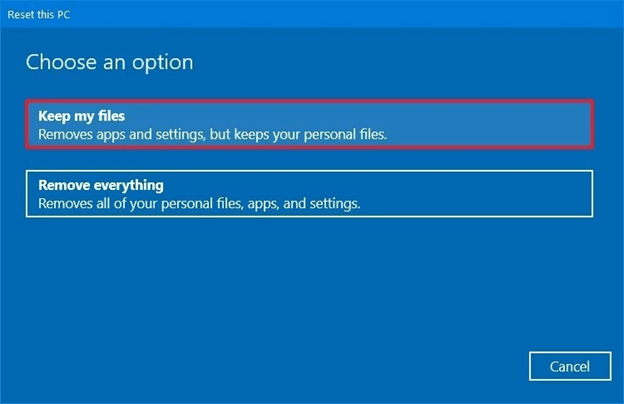 Follow the on-screen instructions to complete the restoration process.
---
Fix 6: Update Drivers Using Bit Driver Updater (Recommended)
Tech experts worldwide have an opinion that out of date drivers are the prime reasons for troublesome errors. Therefore, a sure-shot way through which Critical Process Died in Windows 10 can be fixed is by updating drivers. You can update drivers both manually as well as automatically. But, we recommend automatic driver update using Bit Driver Updater as this makes the task a cakewalk and takes your PC's performance a level up. Thus, follow the steps below to update drivers in no time with Bit Driver Updater.
Evoke it and wait for the scan to start.

If the scan takes a bit longer to start (happens only in rare cases), then click on "Scan" to begin it manually.

After the scan completes, click on "Update Now" to update drivers one-by-one. If you want to update drivers smartly in one go, then click on "Update All" and get Bit Driver Updater's PRO version. The PRO version is worth every penny as it comes with many additional features such as scan scheduling and more.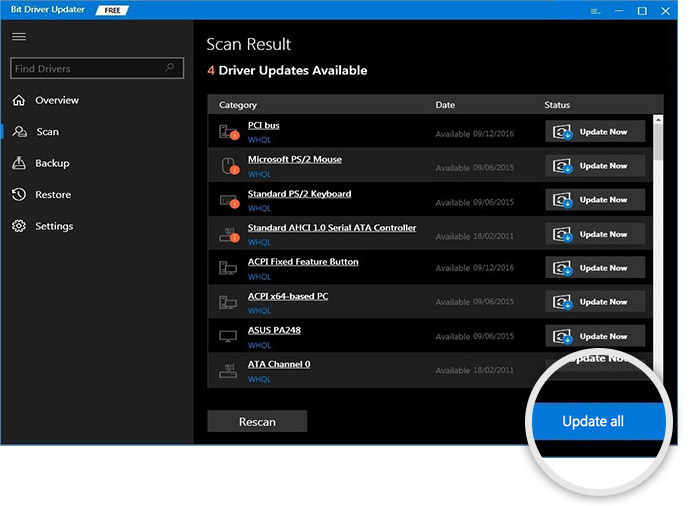 Implement the above steps to resolve the Windows 10 Stop Code Critical Process Died error in the blink of an eye and take the PC's performance to new levels. Bit Driver Updater comes with the essential features. Below, we've mentioned some core-effective features of the Bit Driver Updater, have a look!
Supercharge the performance level of the system. 

Lets you update all the old, broken drivers in just a single shot.

Empowers the security of the system. 

Complete automatic update.

Checked & verified drivers. 
Here's the link to get the best driver updater, i.e., Bit Driver Updater.

---
Critical Process Died in Windows 10: Fixed
This write-up bought to the fore the easiest fixes for Critical Process Died in Windows 10. Hopefully, the error is not troubling you anymore. In case you need more assistance or have something to share about this post, then feel free to drop us a comment. Also, it would be great if you join us in our newsletter for more such easy and quick tech fixes. We will be back soon with fixes for another annoying tech problem, stay tuned with us so that you don't miss it.
Subscribe to Our Newsletter
Keep yourself updated with the latest technology and trends with Innovana Thinklabs Limited.