Have you ever come across situations like DNS Server not responding on Windows 10? It may happen at times that you are trying to access websites to finish a task or you are desperately in need of some information on a website, but instead, you got stuck!
This is the time when you may try to troubleshoot the network problems through the Windows Network Diagnostics center on your computer? It is most likely when you get the DNS server isn't responding error on Windows 10 or older.  Additionally, you may also get prompts like 'Your computer appears to be correctly configured, but the DNS server is not responding.'
If you are wondering what does the "DNS server not responding" mean then you have come to the right article as you will not only learn about why this issue occurs but also how to fix such issues on your own quickly.
Domain Name System abbreviated as DNS is a decentralized naming system for computers and services which connect to the Internet or interact via a private network. The primary use of this system is to translate the website address to the IP address. This is needed because computers need to use IP addresses to access websites.
Computers can also store DNS responses so that every time the DNS request is not needed for the previously used domain names. This improves the speed of connection by skipping the DNS request period. Thus, let us now look at how to fix the DNS error? These methods can help you fix the DNS server error on Windows 7, 8, and 10.
How to fix DNS server not responding issue?
DNS Server related issues are the most frequent and frustrating. One of the reasons you may feel bewildered is that it is really techy and the scary terms like 'server' and 'IP addresses' are associated with it. Well, it doesn't necessarily have to be as filmy as it sounds. We've researched and found different ways to help you fix the DNS Server not responding issues on your own.
By correcting the server address
When the DNS server address is wrong; only then this problem occurs. You could use the below steps to rectify this problem:
Press Windows key+R key to open the Run box. Then type 'control' and press Enter.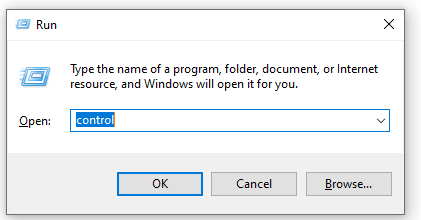 Click on Network and Sharing Center.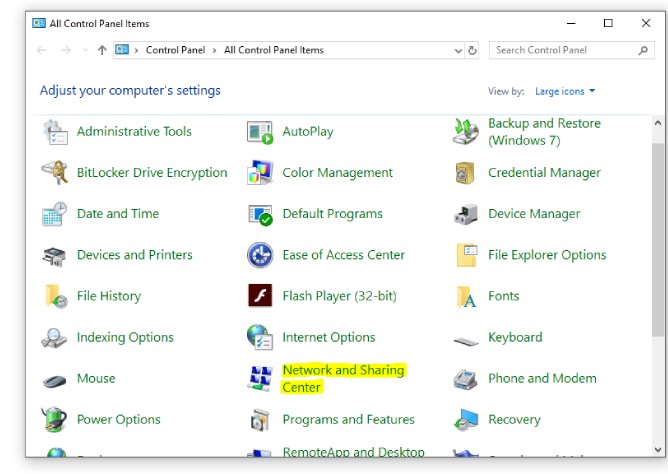 Change adapter settings by clicking on it.

Right-click on the Local Area Connection, Ethernet, or Wi-Fi accordingly and then go to the Properties.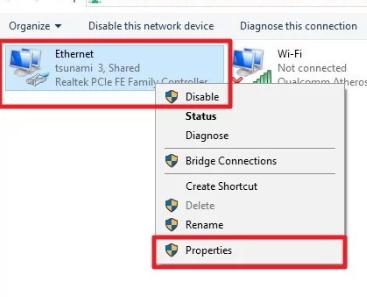 After this, you need to click on the Internet Protocol Version 4(TCP/IPv4) and then go to the Properties.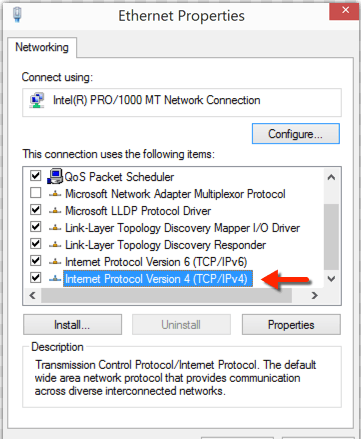 Select the following options: Obtain an IP address automatically and Obtain DNS server address automatically. Then select OK to save the settings.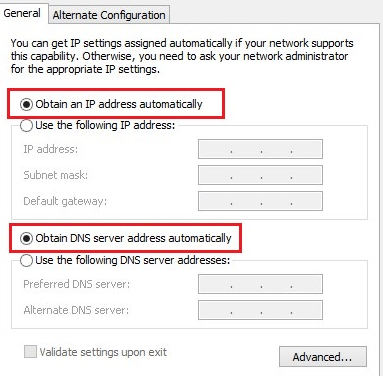 Further, you need to click on the Internet Protocol Version 6(TCP/IPv6) and then go to Properties option.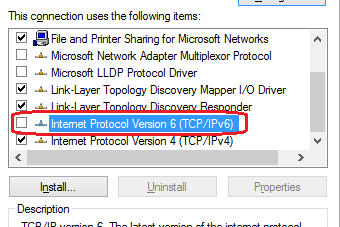 Select the following options: Obtain an IP address automatically and Obtain DNS server address automatically. Then select OK to save the settings.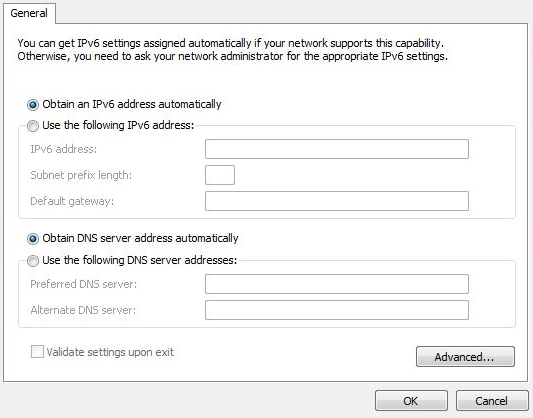 Once you have finished making the above changes, then restart your computer and try to access the website that you were trying to access earlier and see if it works now.
By clearing the DNS cache and resetting IP
In the search box located at the Start menu, type 'cmd' and then go to the command prompt by clicking right. Further, select Run as administrator option. When the User Account Control sends a prompt then select 'Yes.'
On the open black Administration Command Prompt window and type the following commands. Also, make sure to press Enter after each command.
ipconfig /flushdns
ipconfig /registerdns 
ipconfig /release
ipconfig /renew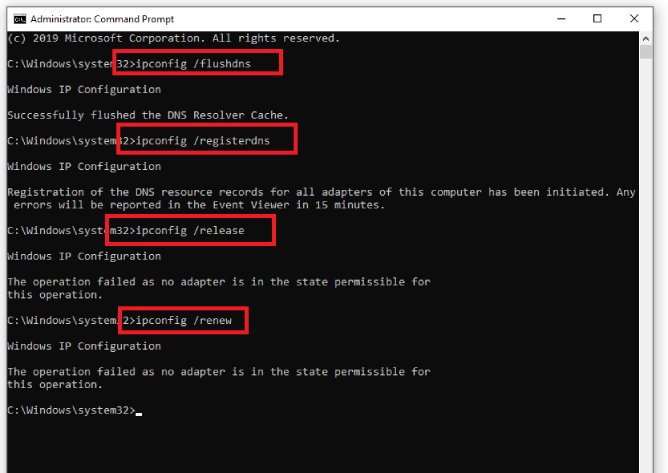 Once you have typed the above commands, then restart your computer and try to reaccess the website to see if you can do so.
By checking if the network adapter driver is updated
When the network adapter driver is old or faulty, then it may lead to DNS server issues. Either you can update the drivers manually or do it automatically with the help of some software programs that can be found online. You can eliminate the risk of having to identify the right drivers that you need for your computer, then downloading the correct drivers as well as installing them. You may follow the following steps to do so
Download and install the program online.
Run the program on your computer and then scan your computer with the help of this newly-installed program. Once you have done this, the application should automatically detect all the corrupt drivers.
Then select the 'automatically update all drivers' option on the program interface. This will let the program download and install the correct version of drivers that were faulty or missing on the computer.
Try restarting your computer and access the website now to see if this method worked.
Fix DNS server not responding by trying to restart your modem and router
If the modem or the router is not functioning correctly, then the DNS server could stop responding. Try restarting your router or modem and check to see if this is helping you access the needed website.
How to fix DNS server by disabling your Antivirus
The DNS server is not working due to third-party antivirus software programs, then you can disable it temporarily or try using a different antivirus program. Disabling the antivirus temporarily doesn't compromise the system security due to the built-in Windows Defender software.
Thus, when you connect your computer to your home network or another network with Internet access, it may fail to establish a connection with DNS Server issues. There could be several reasons which we already saw above like old, corrupted or missing network adapter driver, interference from your antivirus program, problems with the modem or router, incorrect DNS server address, etc.
If your DNS server is not working, then you can troubleshoot these by improving your current connection, disabling extra connections, cleaning the DNS cache, changing the default DNS server address, and simply restarting your router. You can also use some online software program to fix the network adapter drivers automatically. Hopefully, the above-listed methods gave you a clear picture of how to fix the DNS server not responding issues.
Subscribe to Our Newsletter
Keep yourself updated with the latest technology and trends with Innovana Thinklabs Limited.