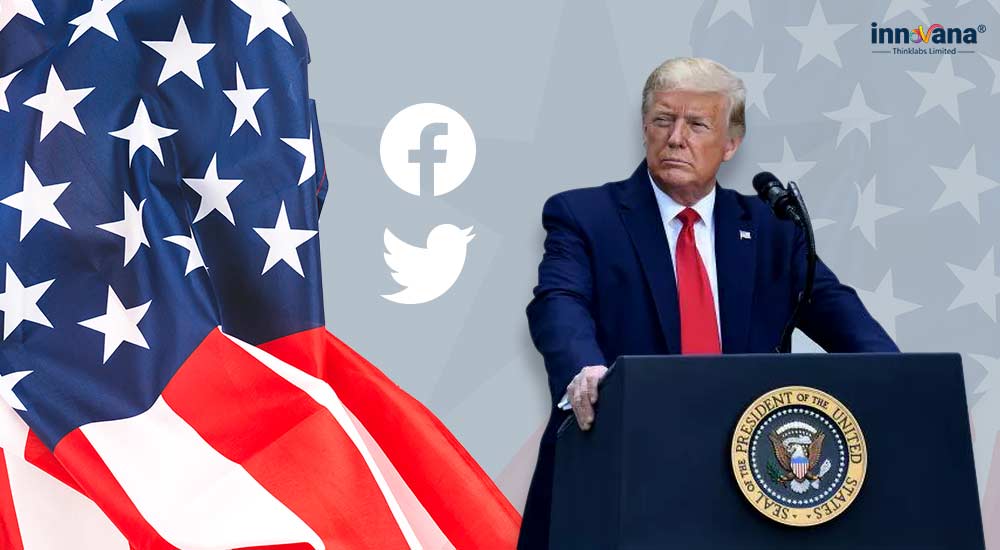 Donald Trump Reacted After Twitter Marks One of His Tweets as Potentially Misleading Information
The whole controversy started a couple of days ago when the U.S. President Donald Trump twitted regarding mail-in ballots. From his official twitter account @realDonaldTrump, the President twitted that 'There is NO WAY (ZERO!) that Mail-In Ballots will be anything less than substantially fraudulent. Mailboxes will be robbed, ballots will be forged & even illegally printed out & fraudulently signed. The Governor of California is sending Ballots to millions of people, anyone…..' continuing to it he also twitted '….living in the state, no matter who they are or how they got there, will get one. That will be followed up with professionals telling all of these people, many of whom have never even thought of voting before, how, and for whom, to vote. This will be a Rigged Election. No way!'. On the above series of tweets, Twitter marked a flag of Potentially Misleading Information.
This action by Twitter started a debate among the American Media. Some media houses and activists praised Twitter for its credibility and censorship of content, while others questioned the freedom of speech on the platform.
Reacting to this, on May 28, 2020, the President has signed an Executive Order targeting social media giants such as Twitter and Facebook. Along with that, Donald Trump stated that these social media platforms are not unbiased anymore, and they try to edit the posted content as per their specific perspective. He also accused them of being partial while censoring the content and banning accounts. The U.S. President also added that 'Imagine if your phone company silenced or edited your conversation. Social media companies have vastly more power and more reach than any phone company in the United States.'
Also Know: 12 Best Social Media Blocker Apps To Enhance Your Productivity
With this Executive Order, the President commands the Commerce Department of the United States to discuss the Section 230 again with the Federal Communications Commission. After the discussion, they are also liable to make the necessary amendments to the Communications Decency Act, 1996. If you are not aware of Section 230, then be informed that it is a law to conserve the rights of online platforms for their responsibility and liability over the content uploaded by the users. We'll discuss the details of this law in our further write-ups.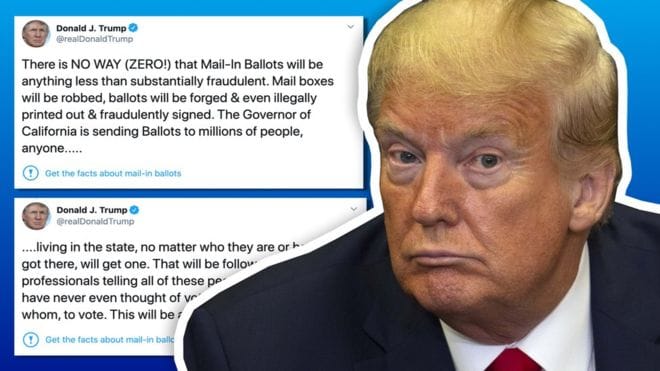 Twitter also responded to these allegations on the same day Donald Trump signed the Executive Order by justifying that it was an action to execute the company's civic integrity policy. While providing clarification, the social media giant also shared that they wanted to share some further information and perspectives about mail-in ballots and voter fraud.
Before this, spokespersons of various other big organizations such as Facebook and Google have shared their views on this scenario. Google's representative commented that their content policies are quite transparent and impartial. She also declared this act as an attempt to hinder Section 230. Furthermore, Facebook also expressed its views by stating that Twitter is an immense platform, and the regulations are equally applicable to everyone. Along with this, Facebook has also opposed the restrictions of the rights given by Section 230 to social media companies. Many specialists have shown their disagreement with the order. They expect it to get questioned in court.
However, some officials are in favor of this order as they believe that these social media platforms are imposing their perspective on the users. Ajit Pai, who is the Chairman of the Federal Communications Commission, thinks that it is quite crucial to debate on this topic.
Adding to all the above statements, Twitter CEO Jack Dorsey has also provided his opinion on all this issue. He tweeted that 'Fact check: there is someone ultimately accountable for our actions as a company, and that's me. Please leave our employees out of this. We'll continue to point out incorrect or disputed information about elections globally. And we will admit to and own any mistakes we make.'
Despite this tweet from the Twitter CEO, Donald Trump doesn't seem satisfied with the explanation by Twitter. It appears that the Republican Legislators are planning some legal actions against many big social media companies. The leader has also stated in the past that he doesn't care even if Twitter or various other big social media platforms gets shut down entirely. So, what are your thoughts on this? Let us know. And for more such information, news, and updates, subscribe to Innovana blogs.
Subscribe to Our Newsletter
Keep yourself updated with the latest technology and trends with Innovana Thinklabs Limited.