Our PCs are prone to n number of errors when we try to update the version of our Windows operating system. Unknown Device error is also one of them. Many users who have updated to the latest version of Windows, i.e., Windows 10, have faced this problem. However, most probably, it is just a driver error, and you can fix this issue by downloading the correct driver. In this post, we will give you the potential techniques to download driver for unknown device and fix the error.
Multiple methods can help you to solve the unknown device issue. Some of them are automatic, while some require manual efforts. So, let's stop beating around the bush and move to the methods to fix the unknown device error on Windows 10.
Methods to Download Driver for Unknown Device in Device Manager
Below are the possible methods to download driver for unknown device and fix the issue in Device Manager of your Windows 10 PC.
Download Driver Using Device Manager to Fix Unknown Device Error
The most common way through which you can resolve the error of Unknown Device is by downloading the correct and updated driver via Windows Device Manager. Following, we have mentioned the required steps.
Step 1: First of all, as we require to use Device Manager in this method, we need to open it. So, go to the search box of your Windows 10 PC, or if it is not available on the taskbar, then click on the Windows Start icon and type Device Manager.
Step 2: From the search results, click on the Device Manager to open it.
Step 3: Now select the Unknown Device and right-click on it.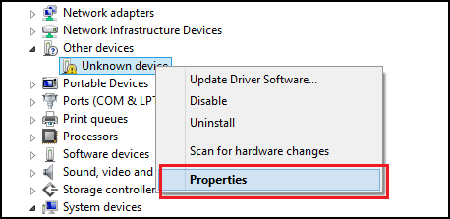 Step 4: A context menu will appear, select Update Driver Software from it to download driver from Device Manager.
Step 5: Then you have to go for 'Search automatically for updated driver software' as you do not have downloaded the driver update, so let the Windows do it for you.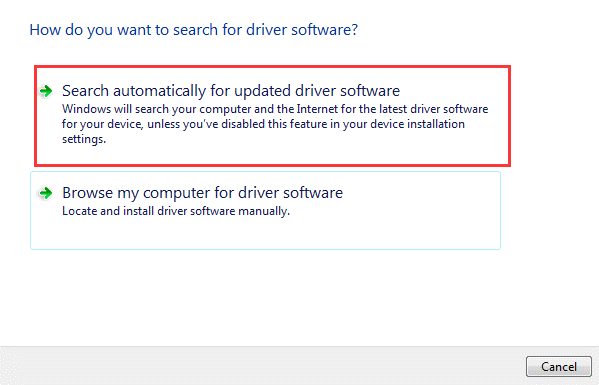 Step 6: Just wait, and restart your computer once the process gets complete.
---
Manual Way to Download & Update Driver and Fix Unknown Device Error
You can download and install the correct driver to resolve the Unknown Device error manually as well. Here are the required steps.
Step 1: Like the above method, you require Device Manager here also. Hence, follow the steps provided above to open the Device Manager.
Step 2: After that, same as above select the Unknown Device and right-click on it.
Step 3: From the context menu, select the Properties option.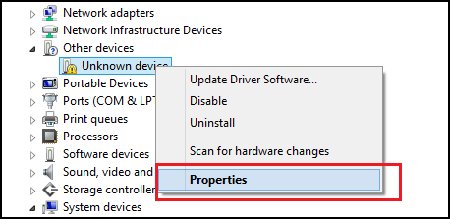 Step 4: Now select the Details tab and then the arrow under the Property to expand the dropdown menu.
Step 5: In the menu, choose Hardware Ids.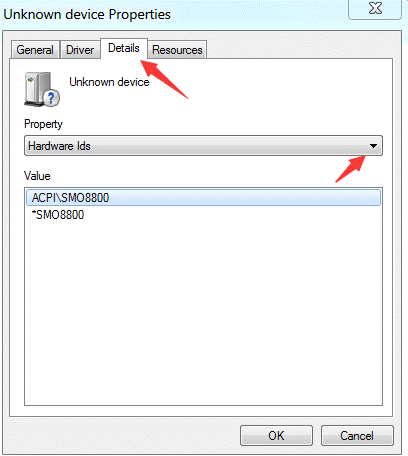 Step 6: After that, copy the first value.
Step 7: Now, paste it on the search engine to identify the unknown device.
Step 8: Once you identified the device, go to your PC manufacturer's site and look for a suitable driver for that device.
Step 9: Then click on "download "to download driver for unknown device in Device Manager.
Step 10: After downloading, install it with the installer application that it comes with. However, if it doesn't come with an installer, then follow the further steps.
Step 11:Extract the downloaded driver file.
Step 12: Now, go back to the Device Manager Window.
Step 13: You have to right-click on the unknown device and then click on Update driver.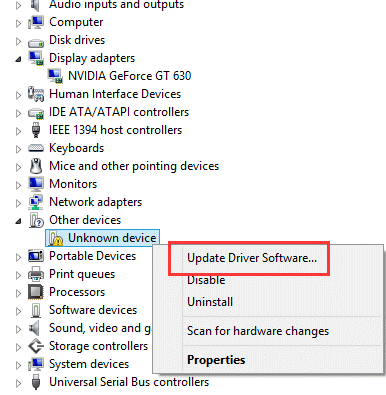 Step 14: After that, select 'Browse my computer for driver software' option.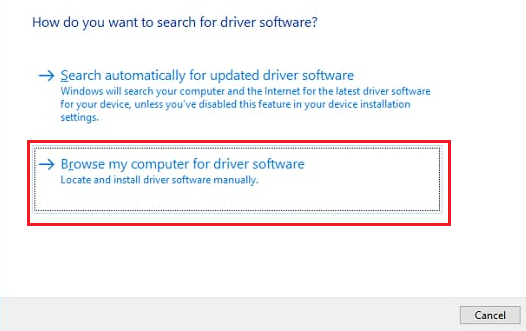 Step 15: Enter the location where you have extracted the driver files.
Step 16: At last, select the Next option to start the driver installation. After it gets installed, restart your PC.
---
Automatically Update Driver and Fix Unknown Device Error Using Bit Driver Updater
Just like any other thing that we do manually, manual driver update methods are also prone to mistakes. But updating drivers is quite a potential thing for your PC's performance, and hence, you cannot afford any mistake in it. That's the reason why tools like Bit Driver Updater are necessary.
Bit Driver Updater is a time-saving and error-free method to update your device drivers. The driver updater does not require you to follow lots of boring steps to update and download the driver for an unknown device or any other device. Hence, we prefer this tool over various other manual methods. If you are hesitating to spend money on a new driver updater, then be informed that the tool is free to download. Most of the features of this utility are available in its free version. Hence, you do not have to worry about the cost while trying it. Here are the features of Bit Driver Updater- 
Level-up the performance pace up to 50%.
Lets you update & install drivers within one-go.
Offers only validated drivers. 
Saves much time and effort.
Easy-to-use.
24/7 available for its customers' help.
It is also quite simple to download and install Bit Driver Updater. Here is the download button through which you can bless the drivers of your PC with this driver updater software.

After you have downloaded and installed the Bit Driver Updater on your Windows PC, here are the steps that you have to follow to fix unknown device error.
Launch the program to start a deep driver scan of your PC drivers.
Wait for a few moments to get the scan completed.
After having the list of all the missing, obsolete, or any other faulty drivers, click on the Update Now. You can also update them all together by selecting the Update All option. However, it requires to upgrade your version to the premium version.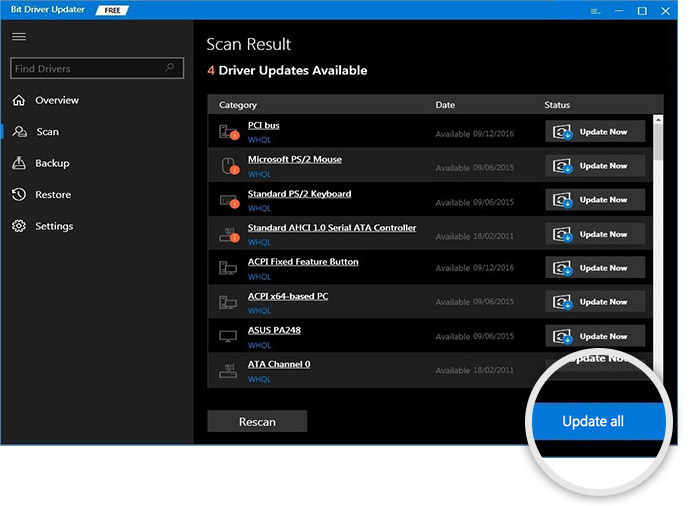 ---
Best Method to Download Driver for Unknown Device in Device Manager
We hope that you all have got the solution to fix the unknown device issue. However, if you are confused and want to know our opinion, then it is Bit Driver Updater without any doubt. It is the best thing that you can give to your device drivers. Not just it can download drivers for unknown devices, Bit Driver Updater can fix all the problems caused by faulty and problematic drivers on your PC.
Furthermore, let us know your views as well in the comments section. And if you liked this post, then subscribe to Innovana blogs for more such helpful information.
Subscribe to Our Newsletter
Keep yourself updated with the latest technology and trends with Innovana Thinklabs Limited.