Today, we'll provide you with the EasyCAP drivers download, installation, and update guide. Read on to know several helpful ways to get the appropriate driver for the EasyCAP USB video capturing device.
EasyCAP is a USB peripheral and device that was quite famous a decade ago. Some of you may not be familiar with it. One can use this device to record and store videos via an RCA cable. It can capture videos from an output device and provides an exceptional rendering. You can use it to record & store audio and video both in some of the most popular formats.
However, just like a printer, keyboard, mouse, and any other USB peripherals, the EasyCAP device also requires driver software. You have to follow certain methods to download EasyCAP drivers on your PC. Hence, we have come up with this guide. So, without further delay, let's proceed with the methods to download and install EasyCAP drivers on Windows.
Best Way to Download the EasyCap Drivers

If you do not like to spend countless hours downloading the drivers and waste precious time, then use Bit Driver Updater. With this software, you can download, install and update all the drivers automatically in a fraction of a second.

Moreover, it also enhances the performance of your computer and takes it to another level. You can try this program by clicking on the button below.
Easy Ways To Update & Download EasyCAP Drivers on Windows
Below we discuss several methods through which you can effectively download EasyCAP drivers on your computer.
Way #1. Install EasyCAP Driver With The Original Installation CD/DVD
If you have recently bought the EasyCAP device and got the installation CD/DVD along with it, then you do not have to download EasyCAP drivers on your PC. You can directly install them via the installation CD/DVD. Here are the steps that you have to follow to install EasyCAP drivers with the help of installation CD/DVD.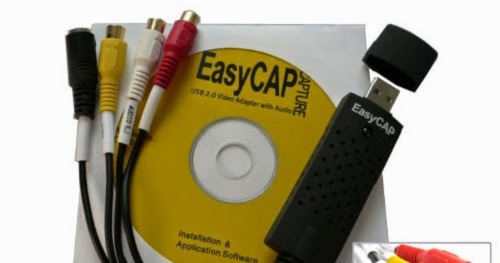 First of all, insert the installation CD/DVD into the CD/DVD drive of your PC.
Choose Install Driver by proceeding with the instructions.
Select 'No, not this time' and then click on Next.
After that, click on the Install Software Automatically option.
Select Next.
Choose Continue Anyway.

Select Finish after the installation gets completed.

Along with the drivers, you must also install the Video Studio software to use the EasyCAP device. You can easily install EasyCAP USB Video Capture Device with the help of the installation CD/DVD.
Also Read: How to Download Install and Update USB Drivers on Windows 10
Way #2. Download EasyCAP Drivers From Manufacturers Website
Whenever it comes to downloading driver software for a device, the manufacturers' website is one of the best sources. It provides only authentic and reliable drivers. Here is how you can download EasyCAP drivers from the manufacturers' official website.
Visit the website.
Look for the manufacturer's driver support.
Click on it.
Enter the details of your EasyCAP device.
Submit the details.
Now look for the appropriate driver for your EasyCAP device.
Download it.
After downloading EasyCAP drivers, you can install them by double-clicking the downloaded file.
So, this is how you can download, install, and update EasyCAP drivers from the manufacturers' official website. However, in the case of EasyCAP devices, you'll not find any official manufacturer that offers drivers for all the versions of the device. Hence, there is a high chance of downloading a wrong or unauthentic driver.
Considering this point, one should avoid this method and use the automatic way of downloading and updating EasyCAP drivers.
Also Read: How to Update Graphics Drivers on Windows 10 Easily
Way #3. Download & Update EasyCAP Drivers Automatically Via Bit Driver Updater
Here comes an option through which you can download EasyCAP drivers without even following a long and tedious method. Bit Driver Updater allows you to update EasyCAP drivers with just a single click. You do not have to look for multiple sources and driver versions to select an appropriate EasyCAP driver for you. This driver downloading and updating program allows you to get a suitable driver version with just one click.
This driver updater not only provides you with EasyCAP driver updates but lets you update all your device drivers with a single click. You do not have to bother about the official sources and authenticity of the drivers. Bit Driver Updater provides you with WHQL certified driver updates in one place. Along with this, it also features various futuristic features like backup creation of existing drivers and their restoration when needed.
Hence, we highly recommend Bit Driver Updater to everyone who wants to download, update, and install the latest drivers on his/her Windows PC. If you are also eager to try it, then here are the proper instructions that you must follow.
Install it. You do not have to perform some technical steps to install Bit Driver Updater. Just follow some easy instructions of the setup wizard, and it gets installed on your PC.
After installing, launch the program to try it. Do not worry as it is free to try.
Now start the driver scan by clicking the Scan Drivers option.
After that, optimize the scan results and find the EasyCAP driver.
Download the latest version of the EasyCAP driver by clicking on Update Now.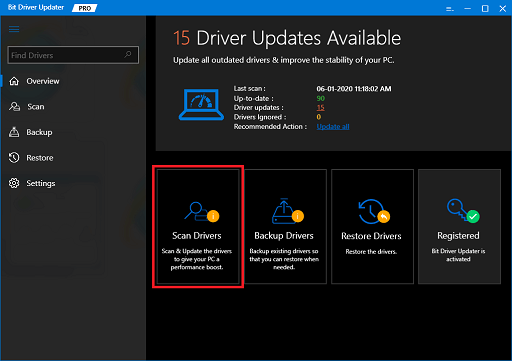 However, if you want to update all other device drivers along with the EasyCAP driver, then you have to go for the premium subscription of this amazing driver updating program.
Most Common Queries about Download EasyCAP Drivers
Q.1 What is the EasyCAP USB video capture device
The EasyCAP USB video capture device is a video recording device from the house of EasyCAP. The device allows the user to record shows from the TV or computer so that the user can watch them afterward. The user can plug the device into the TV and start recording shows easily.
Q.2 Does EasyCap work on Windows 10
Sadly, no, Windows 10 does not support the old 2.0 USB version of EasyCAP. But the device can be used in all the other previous versions of Windows.
Q.3 How do you use EasyCap
It is very easy to use any EasyCap device. First of all, install the EasyCAP driver on your computer. Then plug the EasyCAP device on your computer. Launch the application and start recording videos.
Q.4 How to Fix EasyCAP driver problems
If any user is facing problems with the EasyCAP driver, it can be because the diver is outdated, the Window is outdated, or due to any other reason. To solve such problems the user can take the help of the above-listed ways to install EasyCAP drivers for windows.
Q.5 How to EasyCAP with VLC Media Player
To use the EasyCAP device on VLC Media Player, run the player, click on capture device, select EasyCAP device, and click on confirm to start recording. After the recording is complete click on stop and save your video.
Download EasyCAP Drivers: Successfully
So, this was all about downloading, installing, and updating EasyCAP drivers on Windows PCs. We hope that you have found this EasyCAP Drivers Download guide helpful for you. There may be some other methods also that have helped you to update and install EasyCAP drivers on your PC. Let us know those methods by commenting them below.
Furthermore, if you want to know more about EasyCAP devices and other PC devices, then connect with us over Facebook, Twitter, and YouTube. You can subscribe to Innovana blogs for regular updates.
Subscribe to Our Newsletter
Keep yourself updated with the latest technology and trends with Innovana Thinklabs Limited.