In this post, we discuss two quick and easy ways to download Asus drivers on Windows 10 PC.
Asus is a well-known name in the computer domain. Many users own an Asus device. One problem that most of them face is that over time their PC starts functioning slower than usual. If you are also facing a similar issue, then first it is important to get to the root of the problem.
One of the main reasons for this erratic behavior of your Asus device is outdated, corrupt, and missing drivers. For the uninitiated, a driver is a software that communicates your instructions to the hardware and gets them executed. Without updated drivers, the PC fails to function correctly. Thus, through this post, we discuss the ways to download Asus drivers on Windows 10 effortlessly.
Profound Recommendation To Resolve Asus Driver Problems
If you are a techie and have already used various methods and ineffective programs to update Asus drivers, then we would like to recommend Quick Driver Updater to you. It is one of the most effective solutions for the Asus driver issues that we have ever encountered. Below is the download button for the installer program of this software.

The Quick and Simple Ways to Download Asus Drivers
Below are the methods through which you can easily download Asus drivers and make your PC work like a brand spanking new model.
Method 1: Download Asus Drivers from the official Website:
You can update Asus drivers by simply downloading the latest driver from the manufacturer's official website. Below are the steps to do it with ease.
Visit Asus's official website.
Move to the Support tab and select Consumer from the drop-down menu.
Scroll down and come to Drivers and Manuals.
Click on Enter Download Center.

In the search box, type your laptop model's model and click on the result you get.

Choose Driver & Tools from the right pane.

Select the Windows OS that is present on your laptop from the list that comes up.

Browse through the driver list and then select the drivers that you want to upgrade.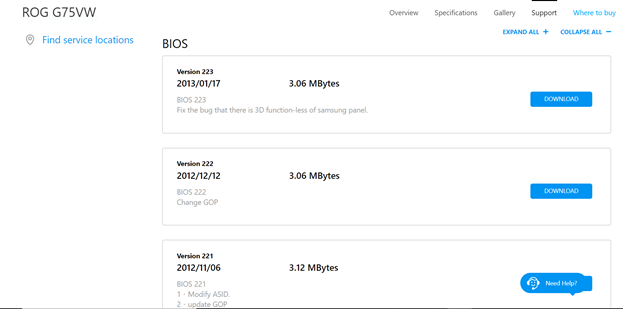 Click on Download and then wait for the download to finish.
Once the download finishes, follow the on-screen instructions to install Asus drivers on your PC/laptop.
Lastly, restart the device for a successful update of Asus drivers.
Also Read: 8 Best Windows Driver Backup Software to Restore Deleted Drivers
Method 2: Automatically update Asus drivers using Quick Driver Updater
If the above method to download and update Asus drivers on your PC seems tough, then here's a simple solution. Simply, get Quick Driver Updater to upgrade all the outdated, missing, or corrupt drivers in a single click. Apart from this, this best driver updater also tweaks the device's performance and takes it to another level. Here's how to update Asus drivers on Windows 10 PC using Quick Driver Updater.
Install Quick Driver Updater from the link shared below.
Click on Scan and then wait for the scan to complete.
Once the scan completes, click on the Update Now button.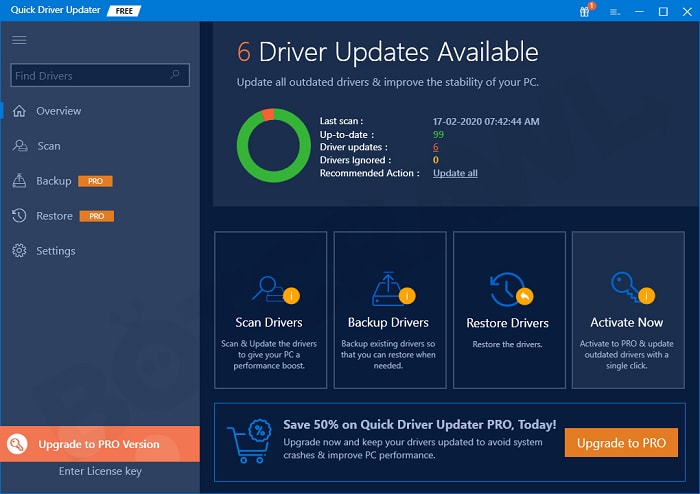 If you upgrade to the pro version, then these 3 steps get reduced to just one and you can update all the drivers automatically. Thus, get Quick Driver Updater to download and update Asus drivers for an unmatched PC performance.
Above were the two ways to download and update Asus drivers. We recommend you to upgrade the drivers via automatic way, i.e., through Quick Driver Updater as it not only updates drivers but also gives you the unmatched PC performance. Lastly, before you hit the arrow to go back, subscribe to Innovana Blog for more such tech solutions and updates.
Subscribe to Our Newsletter
Keep yourself updated with the latest technology and trends with Innovana Thinklabs Limited.