NVIDIA is a well-known GPU manufacturer. Most of the gamers and professionals prefer to install NVIDIA's quite popular GeForce GPUs in their system. If you have also installed GeForce in your PC, then the next important thing that you require for some exceptional visual experience is an appropriate driver. You need to download NVIDIA Graphics Driver, and for that, you should know some tested and effective methods.
Today, we are going to share some of the reliable and easy ways to download and update drivers required for NVIDIA graphics hardware. So, without further ado, let's proceed with this step-by-step guide.
Methods to Download NVIDIA Graphics Driver on Windows 10
These are the methods through which you can successfully download NVIDIA Graphics Driver on your computer.
Download NVIDIA Graphics Driver From its Official Website
We all know that the first and foremost way to get any software for our PC is to download it from its official developers. That's why the first method that we have mentioned to download NVIDIA Graphics Driver is to get it from the NVIDIA's official website. For that, you have follow the instructions mentioned below.
1. Visit here.
2. Go to the Drivers tab and select All NVIDIA Drivers.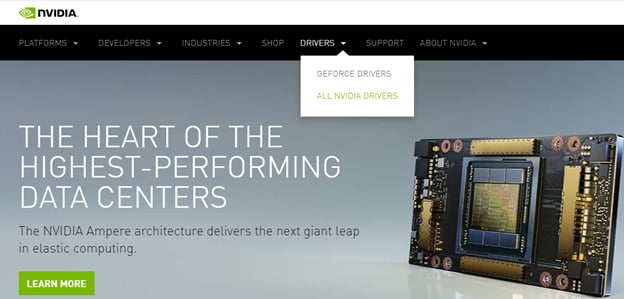 3. Provide details of your NVIDIA product and operating system and then click Submit.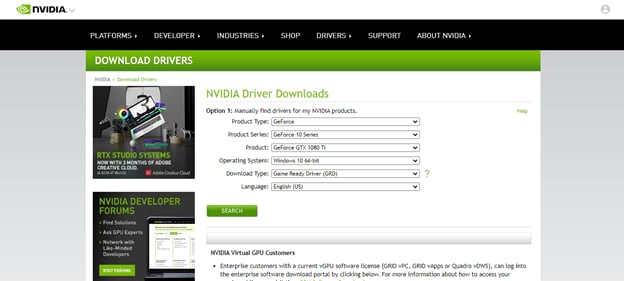 4. Check the driver details and click Download.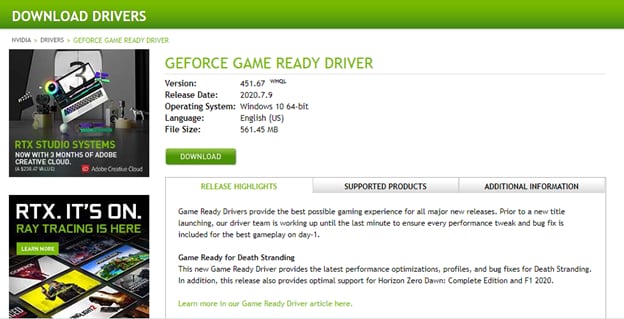 Once the download is complete, install the driver by running the setup wizard. However, if you already have an outdated version of the driver, then we recommend you to uninstall it before installing the new one. After you have uninstalled the older version, you can reinstall NVIDIA Graphics Driver that you have downloaded recently.
Below are the steps through which you can uninstall the outdated version of the NVIDIA graphics driver.
1. Right-click the Start icon and go for Device Manager.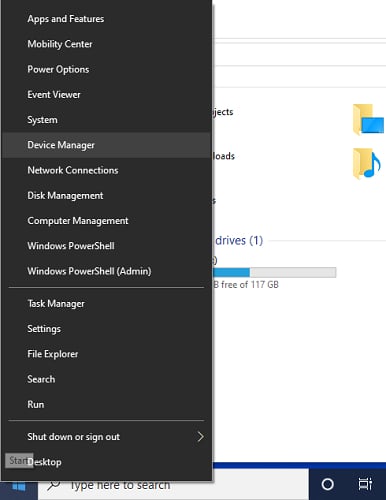 2. Go to Display adapters and expand it.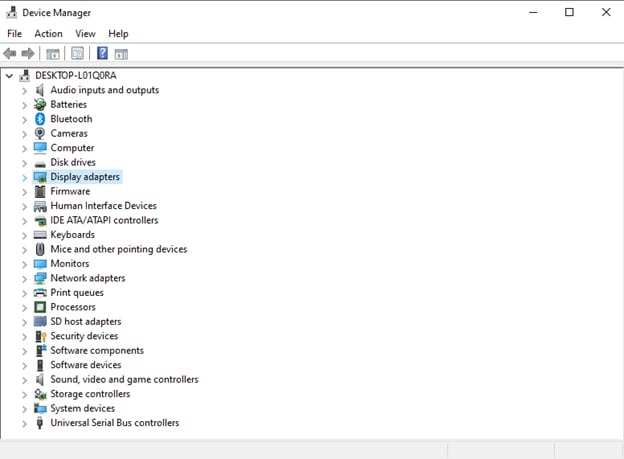 3. Select the older version of the NVIDIA graphics driver and right-click on it.
4. Choose Uninstall device.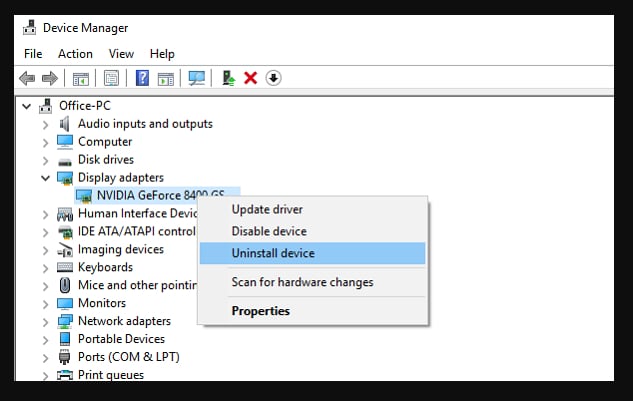 5. Now mark 'Delete the driver software for this device' in the appeared dialog box.
6. Click Uninstall.
After it gets uninstalled, you can reinstall NVIDIA Graphics Driver that you have downloaded. Do not forget to reboot the PC after successful re-installation.
Also Read: How To Reinstall Graphics Driver On Windows 10
Download Latest NVIDIA Graphics Driver Using Device Manager
If you are not so familiar with the utilities of the Windows operating system, then you might be thinking that how can someone use Device Manager to download NVIDIA Graphics Driver. Device Manager is a tool through which one can perform most of the driver-related tasks and resolve several issues. Along with uninstalling the older version of NVIDIA Graphics Driver for reinstalling the latest version, you can also use it to download the driver update. Below are the instructions that can help you to get the drivers upgrades using Device Manager.
1. Open Device Manager. You can use the above-mentioned way to open it.
2. Select 'Display adapters.'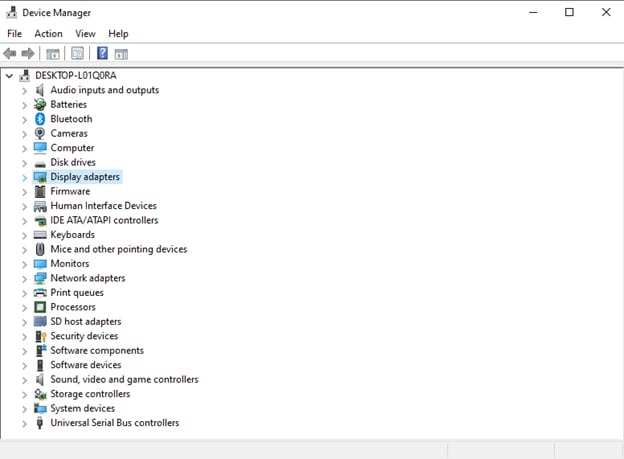 3. Expand Display adapters.
4. Select and right-click on the NVIDIA graphics driver.
5. Click Update driver to download the latest version of the NVIDIA graphics driver.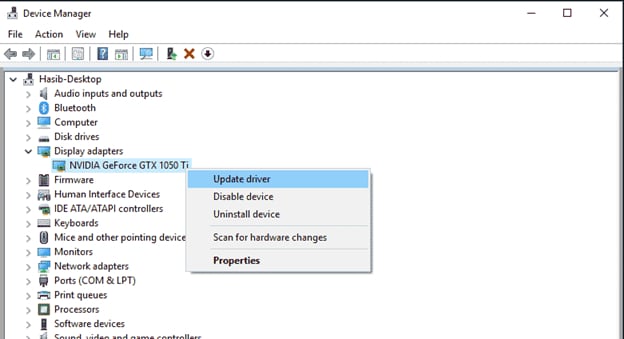 6. Once you select Update driver Windows will ask you to choose between 'Search automatically for updated driver software' and 'Browse my computer for driver software.'
7. Click 'Search automatically for updated driver software.'
Now let the Windows operating system look for the updated driver for your PC. After successful completion of the scan and installation, reboot your computer.
Download NVIDIA Graphics Driver Updates via Windows Update
You might have heard about using Windows Update for several PC issues. Do you know that you can also use it to update and download NVIDIA Graphics Driver or any other driver on your computer? Here is the directive plan to do so.
1. Right-click the Start icon of your Windows 10 PC and select Settings.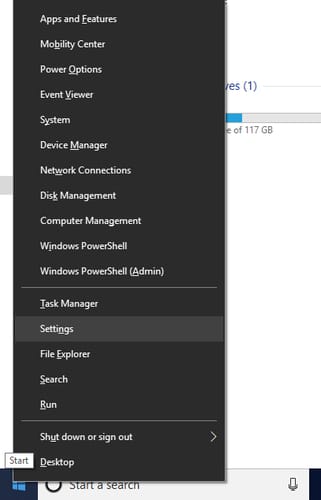 2. Among the options available, select Updates & Security.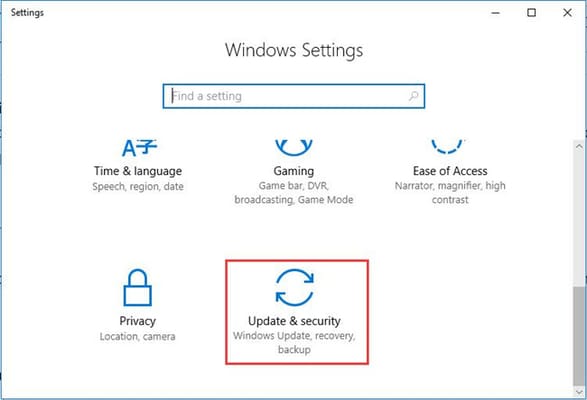 3. Click the highlight 'Check for updates' tab.
Now just let the Windows to update all your software and drivers. If there is an updated version available for your NVIDIA Graphics Driver, then the operating system will download and install it as well.
Download and Update NVIDIA Graphics Driver Automatically
If you got tensed after reading all the above-mentioned tiresome methods, then relax, we also have a way through which you can effortlessly download the latest NVIDIA graphics driver. You just need to install a comprehensive driver repair and updater software on your computer. After that, you do not even have to look for any other solution for your driver related problems.
When we talk about a comprehensive driver updating program, then the first name that comes to our thought is bit Driver Updater. Along with downloading the NVIDIA graphics driver, you can use this software to provide complete driver care to your PC. It fixes all the driver-related issues. You can even reinstall NVIDIA Graphics Driver or any other driver safely using the restore & backup feature of this multi-purpose utility.
Along with the backup and restore feature, this utility comes with various other helpful advanced features in just a few bucks. However, you can get this software for free as well with some limited features. If you want to give bit Driver Updater a try, then you can get it from here.
You can follow these steps to download the updated NVIDIA graphics driver via bit Driver Updater.
1. Run the setup wizard to install bit Driver Updater.

2. After a successful installation, launch it.
3. Choose Scan Drivers.
4. Wait for a few moments.
5. Look for NVIDIA Graphics Driver in the list of driver updates.
6. Select the Update Now button.
Once it gets successfully installed, restart the computer.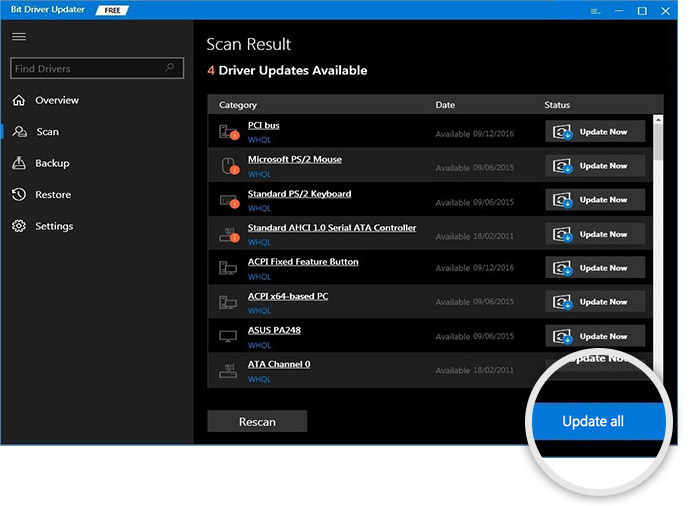 Best Method to Download Nvidia Graphics Driver
So, now we would like to conclude our post regarding how to download NVIDIA Graphics Driver by evaluating the methods that we have described above. All of them are quite effective, reliable, and tested. But, methods like downloading the driver from NVIDIA's official website and using Device Manager are quite time consuming and tiresome. On the other hand, using Windows Update is a common method for various other system issues. Hence, despite being an effortless option, it is quite time-consuming.
Therefore, in our opinion, bit Driver Updater is the best solution that you can try to download, update, and install the NVIDIA graphics driver on your PC. It can also resolve various other driver problems. Hence, we find it the most suitable option.
However, if you know some other better methods, then you can share them with us. We'll include them as well in our future posts. And if you liked this write-up, then subscribe to the Innovana blog for more such blogs.
Subscribe to Our Newsletter
Keep yourself updated with the latest technology and trends with Innovana Thinklabs Limited.