In the gaming industry, April Fool's day has its unique significance. As the companies release major updates during this period. Following this world's most popular online game PUBG, has also launched a new event mode for a limited period. PUBG has launched the "Fantasy Battle Royale" event mode for all the online soldiers from April 1 to April 7.
It can also be seen as a moment of some lighthearted fun, because currently the major population across the globe is suffering from the Coronavirus Pandemic. People have self-quarantined themself and following social distancing. We all know that life without our friends and loved ones become boring, and PUBG's new Fantasy Battle Royale can be a good option to engage ourselves.
---
What is Fantasy Battle Royal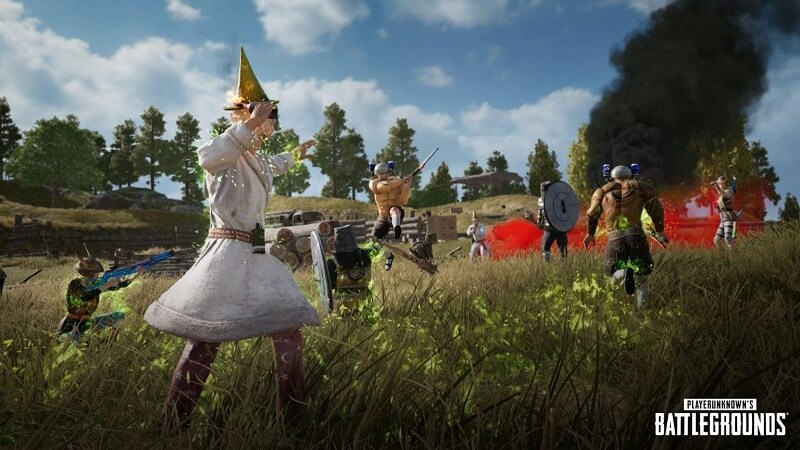 PUBG's Fantasy Battle Royale event mode is a completely new thing for all the PUBG players. It has four fantasy classes. You can choose any one of them and enjoy the Battlegrounds in a completely different manner. The players don't require to have some additional resources as PUBG has designed this event mode in such a way that it uses the existing resources more funnily and uniquely.
PUBG is also seeing it as an opportunity to test its upcoming new features. Hence, it leaves room for the Fantasy Battle Royale to be a full-fledged part of the game. Although it doesn't mean that these features are going to be available in PUBG normal matches from tomorrow itself. The developers are going to work on it as per the feedbacks that the temporary event mode will receive from the players.
You can find the new Fantasy Battle Royale in the main lobby. To enter its lobby, you just have to click on the Fantasy Battle Royale banner.
One of the unique things about this event is that all the rewards have to be earned. You are not required to purchase them. This has been decided by taking care of the current global scenario, as people have many other necessary things to spend their money.
Let's discuss about the rules of this new event mode.
Also Read: PUBG PC Crashing? Resolve The Issue In 5 Minutes
---
Fantasy Battle Royal Basic Rules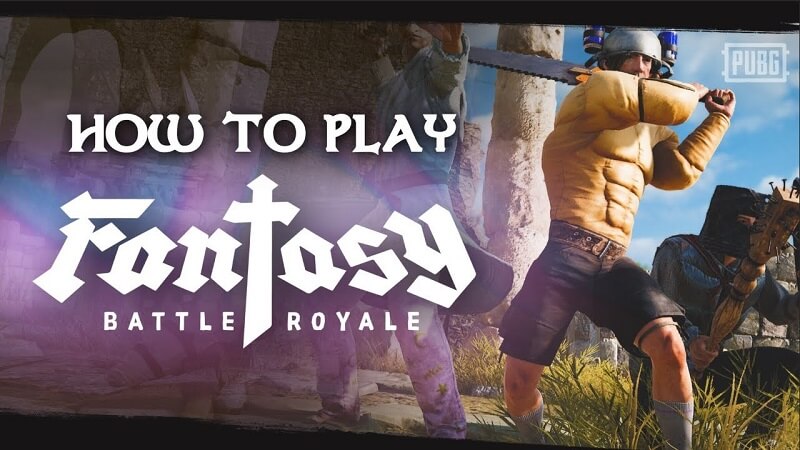 Here are some of the basic rules of PUBGs new Fantasy Battle Royal.
It takes place on the Erangel map which is temporarily renamed as Dragon's Isle.
The new event mode only supports TPP.
There will be 20 squads containing 4 players each.
The maximum player limit is 80.
It doesn't support 1 vs 4, 2 vs 4, or 3 vs 4. You are mandatory to have 4 players in your squad and the game will automatically match you with suitable companions.
Friendly fire is disabled.
Fantasy Battle Royal does not grant XP rewards. You can only earn BP on the basis or your gameplay time.
This event mode is not going to direct you for Survivor Pass, but there are some exclusive missions for that.
Just like the format of the game, the last surviving squad gets the chicken dinner and is the winner of the game.
---
How to Get Started?
Once the matchmaking gets completed, you have to choose a class. There are no limits for class, so, you can be creative with your party. You also have to share the loot if you increase your classes by trouble, triple, or more.
After that you can start the match. It displays the first circle even before you jump. You have to be careful from the blue zone in Fantasy Battle Royale, because it causes more damage and even moves faster than the normal mode.
Different Fantasy Battle Royale Classes
Fantasy Battle Royal has four different classes. Here is a brief description of each class.
Barbarian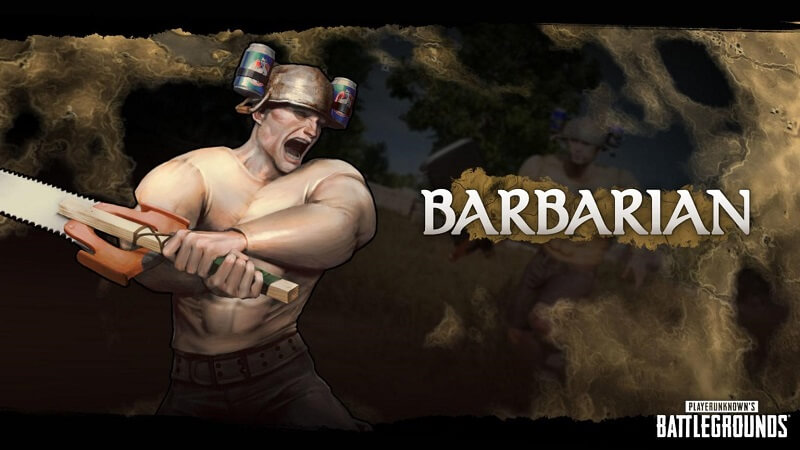 While introducing Barbarian, the developers have quoted "I would like to RAGE". It is a perfect introductory quote for a Barbarian as the fearsome Barbarian uses his rage to increase the movement speed of Kick Ash Longsword and attack on the enemies.
Barbarian's HP is quite high and produces mega energy drinks. Apart from all these things, Barbarian doesn't have any other special skills. He is best when it comes to rush fights with opponents
Also Read: Best Game Boosters and Optimizers For Windows 10, 8, 7
Ranger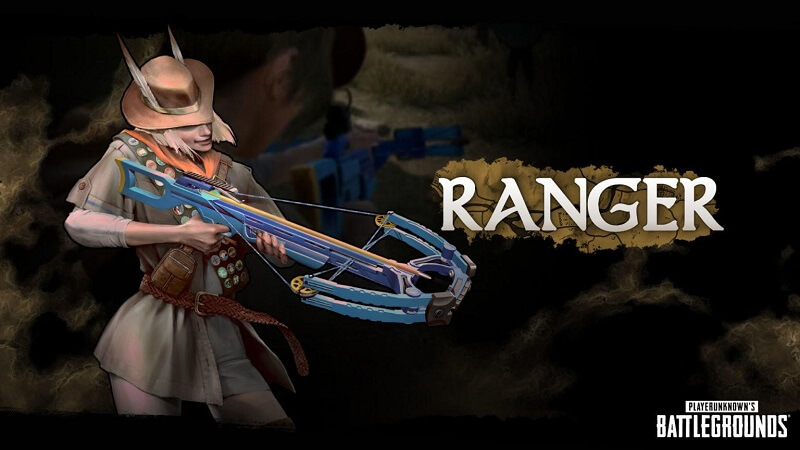 The introductory quote for Ranger is "They're taking the Hobbits to Erangel!" A Ranger is equipped with a deadly crossbow and can fire it multiple times continuously. But he has a low HP. Although, she can cause heavy long-range damage to the enemies. Rangers emit no sound while making any movement. So they are perfect for sneak attacks.
---
Wizard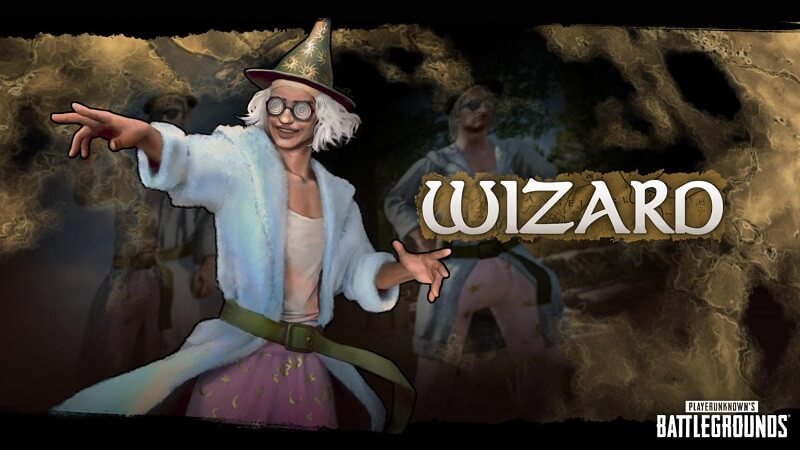 "What manner of man are you that can summon up fire without flint or tinder?" A Wizard is the most mysterious class of Fantasy Battle Royale. It is also the one who can deal with heavy damages by raining down the fire on various groups of enemies at once.
Along with the above-mentioned skill, Wizard also possesses many other features. From firing 2 consecutive blasts, dropping fireball spell, or doing meteor showers. It can heavily damage the whole enemy squad. Although, you have to keep him close to the other teammates as it has quite low HP.
---
Paladin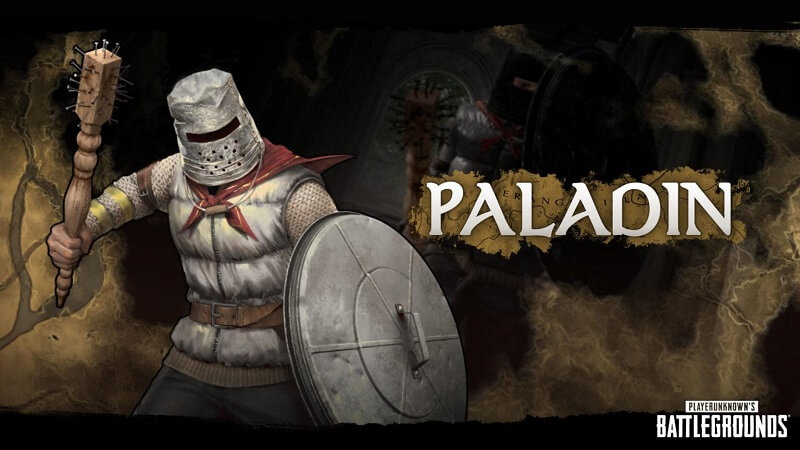 Paladin states, "I can do this all day." Paladin serves two features, first is healing teammates and that other is reducing the pace of enemies. Paladin produces first aid kits regularly and also creates a healing zone to help other teammates while healing. Along with this, he can also knock off the enemies when they come too close to him.
Also Read: Best Free Internet Security Software for Windows 10 
---
Other Important Features of Fantasy Battle Royale
The unique event mode PUBG offers various other exclusive features as well. Below mentioned are some of the highlights of Fantasy Battle Royale.
Items
It has its own set of items which mainly include crafting items. Apart from bandages, no other items such as weapons, boosts, ammo, etc. will spawn.
Vehicles
No other vehicle apart from a motorcycle (Noble Steed) and UAZ jeep (Dragon Wagon) spawns in this new event mode. Also, the vehicles are slower and have low durability as compared to the normal mode.
Care Packages
Unlike the normal Battle Royale, this new Fantasy Battle Royale gets Care Packages dropped more often. They can have Zircon, which is a gem that can be used to upgrade to Lv.5 gear. The player can also use interaction key (F) on Care Packages to have a temporary invincibility buff. It lasts for 30 seconds that makes you immune from all damages.
Character Equipments
You'll have some specific character equipment since the starting of the game. You can not trade them or drop them, they are exclusively made for that specific character.
Item Crafting
You can craft your items using some class-specific gems. You can also drop looted crystals for your teammates.
Fantasy Battle Royale Exclusive Missions and Store
The Fantasy Battle Royale also has exclusive missions that can make you earn gifts and rewards. Although you can also buy them from the store. You can also use the earned skins in the normal model.
So, these were some of the details about the new Fantasy Battle Royale. Enjoy this new update from PUBG during self-quarantine. If you want more such updates related to the gaming world, then subscribe to Innovana blogs. Stay tuned with us for regular updates.
Subscribe to Our Newsletter
Keep yourself updated with the latest technology and trends with Innovana Thinklabs Limited.