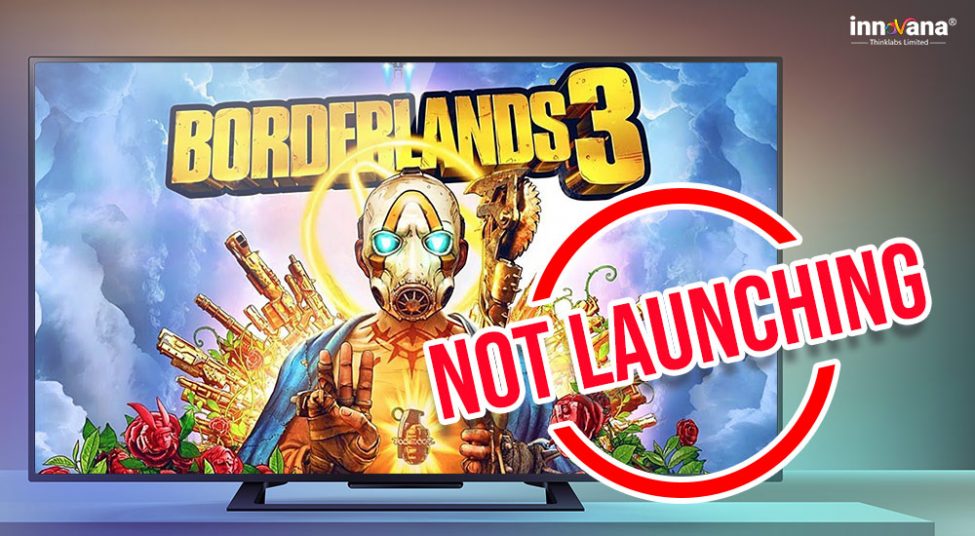 Action games are quite popular for a long ago. Currently, there are various action games such as World of Warcraft, Call of Duty, etc. that people like to play. Borderlands 3 is also one of them. It is an action-packed role-playing shooting game that people are fond of playing. However, despite being one of the most loved games among the gamers, some people might get annoyed with it. Some gamers have reported that they have faced the 'Borderlands 3 not launching' issue while trying to launch the game.
If you are also one of them, then calm down. You have arrived at the right page as here we are going to provide multiple solutions to resolve the launching issues of Borderlands 3 on Windows PC.
Ways To Resolve Borderlands 3 not launching Issue
There is no fixed reason for the 'Borderlands 3 not launching' problem. It can occur due to several reasons such as faulty drivers, missing or erroneous game files, problematic system software, etc. Hence, below we have listed multiple solutions to resolve it.
Things To Consider Before Starting
However, before starting with any of the below-mentioned steps, first of all, make sure that your PC fulfills the system requirements of Borderlands 3.
System Requirements of Borderlands 3
Operating System:      Windows 7/8/10 (latest service pack)
Required Processor:   AMD FX-8350 (Intel i5-3570)
Required Memory:      6GB RAM
Ideal Graphics Card:   AMD Radeon™ HD 7970 (NVIDIA GeForce GTX 680 2GB)
Required Hard Disk:   75 GB
Once you have ensured that your PC is fulfilling all of them, but still you are facing the 'Borderlands 3 not launching' issue, then you can follow the below methods to resolve it.
Verify Game Files Integrity
As discussed above, corrupted and missing game files can cause you troubles while you try to launch Borderlands 3. Hence, we suggest you to check the integrity of game files of Borderlands 3. Here are the required steps to do so.
Open the Epic game launcher.
Go to Library option.

Then choose the settings icon below Borderlands 3.

Scroll to Verify and click on it.

After clicking the Verify option, you have to wait for the verification to get complete.
Once it gets complete, launch the Borderlands 3 game again and check if the launching issue still exists. If yes, then try other methods mentioned here to resolve the problems of your PC while trying to launch Borderlands 3.
Run Borderlands 3 As Administrator
You may also try launching the Borderlands 3 as an administrator to make the game access all its files properly during the launch. Here are the steps through which you can run the Borderlands 3 game as administrator.
Go to the Epic Games Launcher software icon.
Right-click on it.
Choose Properties from the context menu.
Then, click on the Compatibility tab.
Now, mark Run this program as an administrator.

Choose Apply.
Then, click on OK.
After this, go to the location where you have saved and installed Borderlands3 on your PC and launch it.
After launching the game, observe if the launching problem has got resolved or not.
Also Read: How to Download NVIDIA Graphics Driver on Windows 10
Try Updating Epic Games Launcher
Usually, the Epic Games Launcher notifies you whenever there is an update available. However, sometimes it might be possible that the launcher fails to inform. Hence, in that scenario, you may face several problems due to the outdated version.
However, you can easily get rid of this trouble. You just need to restart the launcher multiple times. This trick works quite well and often to resolve this problem. After doing this, re-launch the launcher and game to see if the 'Borderlands 3 not launching' issue has got resolved or not.
Update The Operating System
Outdated Windows and system software can also cause problems on your PC. Hence, you should keep the operating system and other essential software updated. Here are the steps that you should follow to update Windows.
To update Windows, first of all, access the Windows settings. For that, open the Start Menu.
In the Start Menu, select Settings.

Now, go to Update and Security and select it.

Opt the Check for updates button.

This makes the Windows to search for the available updates. After finding them, the operating system installs them as well. Once it gets complete, launch the game again and see if the problem is still there or got resolve with the updated Windows.
Switch to DX11
You might have switched to DX12 to enhance the gaming experience while playing Borderlands 3. But after switching to DX12 you have started facing the Borderlands 3 launching issues on your PC. If that so, then you can resolve the problem by reverting to the DX11. Below are the essential instructions.
Navigate to the below-mentioned path on your PC.
%USERPROFILE%\Documents\My Games\Borderlands 3\Saved\Config\WindowsNoEditor\
After opening WindowsNoEditor, you have to right-click on GameUserSettings.ini.
Now choose Edit with Notepad.
Scroll down and look for the PreferredGraphicsAPI.
After finding PreferredGraphicsAPI, replace DX12 with DX11.

Save the Notepad file.
Reboot the computer.
Launch Borderlands 3 and check whether the above fix resolved the 'Borderlands 3 not launching' problem or not.
Also Read: Best Antivirus for Gaming PC in 2020 (100% working)
Disable Third-Party Antivirus Temporarily
Anti-virus is one of the essential components of our PC as it protects the system from several security threats. While protecting the PC, it detects malware and other harmful programs and then disables them. However, some antivirus software has quite an incorrect database, and because of which they may even mark the essential files and programs as a threat. Not just they mark them as a threat but also disables them, which causes problems while performing several other tasks on your PC. Brotherlands 3 not getting launched is also one of them. Hence, to resolve it, you require to disable the third-party antivirus that you have installed on your PC.
You can take the help of the user manual and setup settings of the particular antivirus software to disable it temporarily. Once you have disabled it, try launching Brotherlands 3 again to see if this fix resolved the problem. If yes, then we recommend you to contact the manufacturer of your antivirus software regarding the issue. You can also try some other options if you do not get any satisfactory solution from them.
ITL Total Security is a good option to try if you are looking for an antivirus with a huge and strong database. It offers amazing PC security with lots of updated features. Below is the download button from where you can get and try this security program.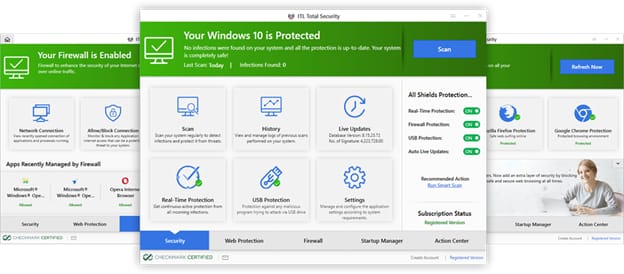 However, we recommend you to use the premium version of this antivirus for a comprehensive system security.
Update The Game Patch
The Game Patch also impacts the gaming experience of a particular game. Hence, you should update it regularly by downloading and installing the latest version. Gearbox Software is one of the best sources to get the latest Game Patch as it constantly releases Game Patches for improved performance and bug-free gaming experience.
Hence, we recommend you to download and install the latest Game Patch to resolve the 'Borderlands 3 not launching' issue. After installing the updated Game Patch relaunch the game and see if the problem has got fixed or not.
Try Performing A Clean Boot
Some problematic and unnecessary programs may also cause problems in the launch of Borderlands 3. But, one can easily resolve it by performing a clean boot on his/her PC.
On your keyboard, press Windows Key and R key altogether.
Type msconfig in the Run box.
Click the OK button.

Open sconfig from run command

Now choose the Services tab.
In the Services tab select the Hide all Microsoft services option.

Then, select the Disable all button.
After that, click on the Startup tab.
Choose the Open Task Manager option in the Startup tab.
Now choose the unnecessary startup items.

After selecting, click on the Disable button.
Close the Task Manager Window.
Come back to the System Configuration and then choose Apply.
Click OK to finish.
Restart the computer.
Try Running System File Checker
Faulty system files is one of the issues that can cause 'Borderlands 3 not launching on Windows PC' problem. Hence, check your system files by running the system file checker (SFC). Here are the instructions to run SFC on your Windows PC.
Open the Command Prompt. If you do not the shortcut key, then use the Windows Search box to open it. Make sure that you select Run as administrator option while opening it.
After launching the Command Prompt, type the sfc /scannow command.

Hit the Enter key on your keyboard to start the system file checker.
After finding the faulty system files, the system will automatically repair them.
Once it gets finished, restart the system and re-launch Borderlands 3.
Update PC Drivers
You cannot use any of the PC hardware without an appropriate PC driver. Hence, they are necessary for every task performed on a Windows computer. Any problem with the device drivers can cause several troubles on your PC. Faulty drivers, mainly graphics drivers, can also result in the Borderlands 3 not launching issue. And to resolve it, you have to download and install the latest version of the driver.
However, it is quite hectic to find, download, and install the appropriate driver update. You have to look at multiple sources and follow several time-consuming steps to update your drivers manually. But do not worry, there is also an easy way to do so. You can simply use Bit Driver Updater to download, install, and update your corrupted or missing drivers. It just requires a couple of clicks to install the latest version of drivers using this program. Along with this, the software also has quite an effortless interface blending with several advanced features.
Hence, we consider it as one of the best ways to update PC drivers. If you want to enjoy the entire functionality of this premium driver updating program, then we recommend to try its pro version. Do not worry as you can claim a refund if you find any problem with the program within 60 days after the purchase. Furthermore, here are the instructions that can help you to try Bit Driver Updater on your computer.
Get the Bit Driver Updater on your computer with the help of the download button that we have provided here.



Then, install the program by using the setup file that you have recently downloaded.

After this, launch the installed driver updater program.

Go to the Scan Drivers option and click on it to start the driver scan for driver problems on your system.

Then, after the completion of the scan, go to the graphics driver or any other driver that you want to repair and click the Update Now tab.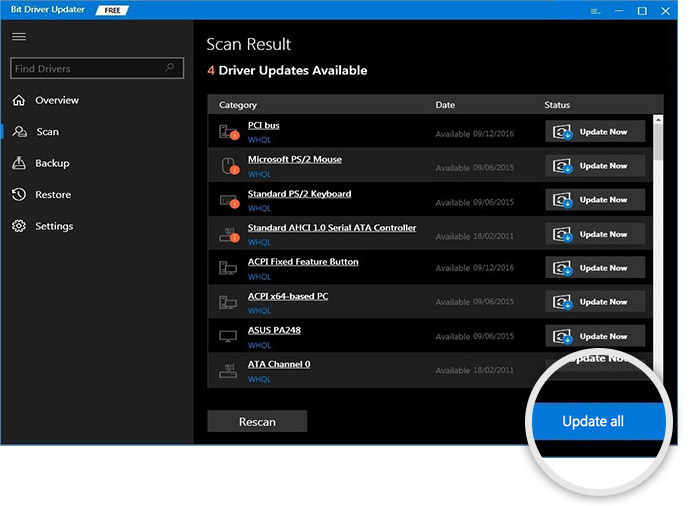 From now, the Bit Driver Updater will take care of the driver download and installation process. You just have to sit and allow permissions to the program, if any required.
Borderlands 3 Not Launching: Solved
Borderlands 3 not launching on Windows PC is one of the most annoying things for the Borderlands 3 players. It can spoil the whole mood for playing the game. Hence, it is essential to address and resolve this problem as soon as possible. However, several reasons can make this issue arise on your PC. That's why one cannot resolve it with a single solution. And considering this, we have provided almost all the effective ways to get rid of the launching issues of Borderlands 3 on a Windows computer. Now, we hope you are enjoying this action-packed game without any hindrance.
If you liked the above information and found it useful to resolve the Borderlands 3 not launching issue on your PC, then subscribe to Innovana blogs as we regularly share solutions to various such problems. Furthermore, you can also share your views on the post by using the below-provided comments section.
Subscribe to Our Newsletter
Keep yourself updated with the latest technology and trends with Innovana Thinklabs Limited.