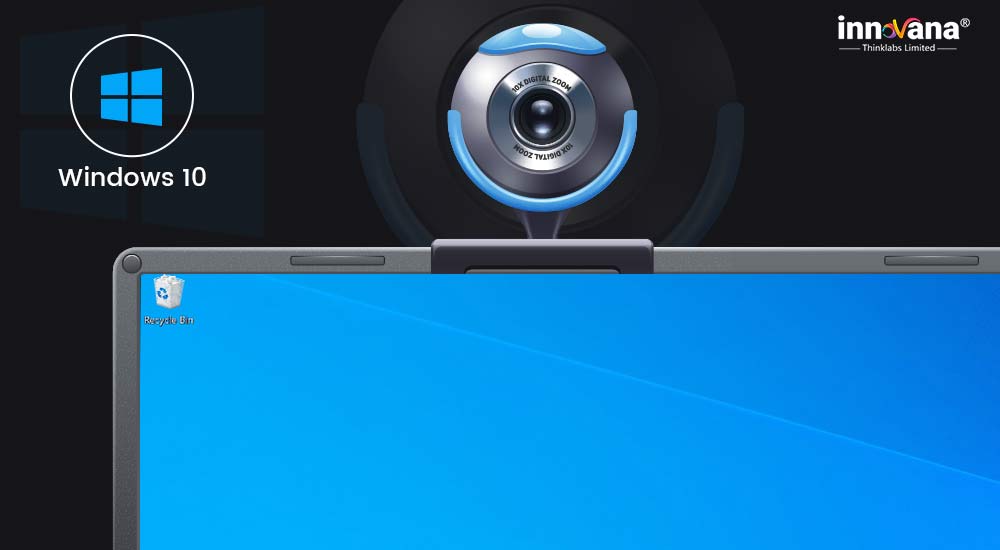 If the Logitech C920 webcam does not work, then it may be annoying. But, the solutions shared below can make it a child's play for you to fix the problem.
Out of all the peripherals of a computer, perhaps, a webcam is one of the most underrated but essential components. You need it for various purposes such as taking part in a work from the home meeting or catching up with a distant beloved. Not only you but everyone is bound to get irritated if the webcam does not work in situations like these.
The problem seems irritatingly big but you can fix it easily. Since, Logitech is among the most popular and widely used brands, through this post we discuss how to resolve the issue if Logitech C920 webcam is not working.
Most Recommended Thing To Fix Logitech C920 Webcam not Working Issue
There are various reasons behind the malfunctioning of the Logitech C920 webcam. Some of them are improper privacy settings, conflict programs, faulty drivers, etc. Apart from flawed drivers, you can resolve each of these problems quite easily. But when it comes to resolving driver issues, we recommend you to use the best driver updating application, and that is Bit Driver Updater. You can download it from here:

Now, let's have a look at the methods through which you can fix the Logitech C920 webcam not working issue.
Also Read: 13 Best PC Optimizer Software for Windows 10, 8 ,7 
Logitech C920 Webcam not Working: Fixed
If the webcam is not working, then it may hamper your work and irritate you quite a bit. Therefore, below are the simplest solutions to fix Logitech C920 not working on Windows 10.
Solution 1: Check the privacy settings
Sometimes, Logitech C920 may not be detected because of your current privacy settings. To make it work, you need to change the settings. Here are the steps to do it.
Step 1: Press the Windows logo and I key simultaneous and then choose Privacy.
Step 2: Click on the Camera option located at the left pane.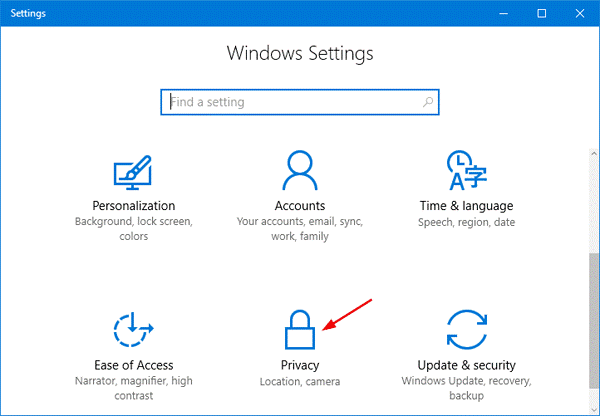 Step 3: Turn on the toggle to allow apps to access the camera on your device.
Step 4: Go through the list of apps and then switch the toggle on for the app for which you want the webcam to work.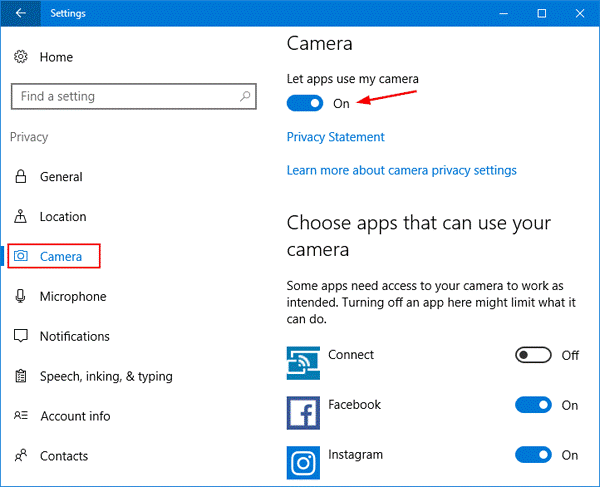 Also Read:  Best File Copy Utility Software for Windows 10, 8, 7
Solution 2: Install the Logitech software again
In some cases, the software may be the reason for which Logitech C920 webcam is not working. Follow the steps below to install the Logitech software again.
Step 1: Press the Windows logo and R keys simultaneously to launch the Run box.
Step 2: Type cpl and hit Enter to open Programs.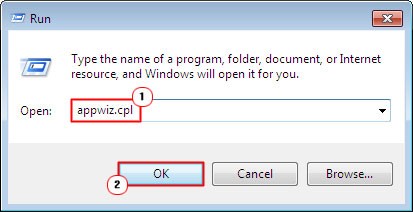 Step 3: Locate Logitech software and right-click on it.
Step 4: Choose Uninstall.
Step 5: Click on THE DRIVER when the option comes up.
Step 6: Wait for the uninstallation to complete.
Step 7: After the uninstallation completes, try running the camera again.
If the Logitech C920 webcam is still not detected, you can reinstall the software from Logitech's official website.
Solution 3: Disable the conflict programs
Sometimes, other programs such as Skype and Discord are the reason for Logitech C920 webcam not working on Windows 10. In such cases, you need to disable these conflict applications. Follow the below steps to do it.
Step 1: Press Ctrl, Shift, and Esc keys simultaneously to launch Task Manager.
Step 2: Once Task Manager opens, locate the conflict program and click on End Task.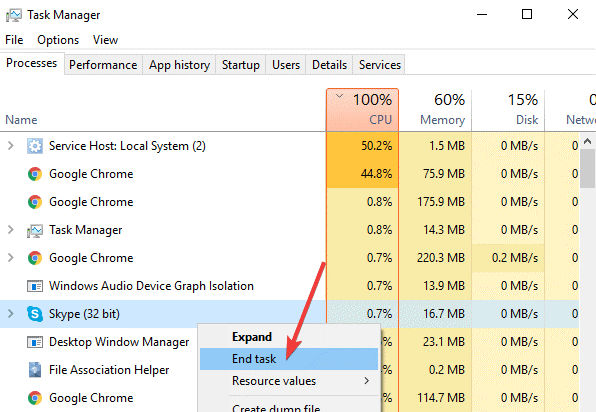 Step 3: Boot the camera again and check it works or not.
Solution 4: Use another USB port or computer
Sometimes, simple solutions like connecting the webcam to another port or computer works magically. Thus, if your Logitech C920 webcam is not detected, then try using other port or computer to test it.
Read More: How to Completely Remove/Uninstall Drivers on Windows 10
Solution 5: Reinstall or update the drivers
A driver is a software that communicates your instructions to the webcam. Logitech C920 webcam may not be working on your PC because of outworn, missing, or faulty drivers. Therefore, reinstall or update them.
You can update the drivers both manually and automatically. Since the manual update is a daunting task, we suggest you get the best free driver upgrading program such as Bit Driver Updater. It not only updates the drivers but also gives your PC a new lease of life. Below are more of its features.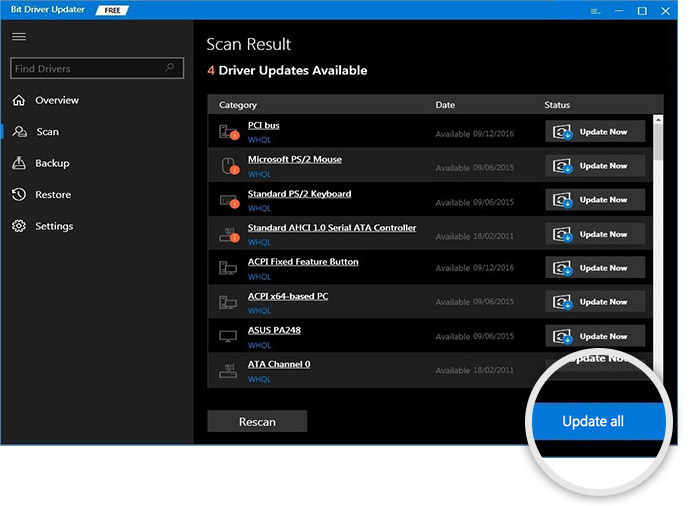 Remarkable Features of Bit Driver Updater
Boasts of the functionality to backup and restore drivers.

Downloads only WHQL certified drivers on your PC.

It is highly compatible with all Windows versions.

Encompasses support for multiple languages.

Allows you to update drivers automatically with just a click.
The above list is not exhaustive, you will get to know many of its advantages after you start using it. Bit Driver Updater is one of those competent programs that tweaks and optimizes the performance of your PC and makes it snappier than ever. If you want some other options as well, then we suggest you to download, install, and use Quick Driver Updater.
Is Logitech C920 webcam not working issue resolved?
We hope after trying the above methods you are no longer troubled with Logitech C920 webcam not detected on Windows 10. Make the most of your webcam and have a pleasing experience using it. Lastly, before you leave, subscribe to Innovana Blogs for more such easy solutions to tech problems and other interesting updates. Also, bookmark the blog so that you never miss out on any of our posts.
Subscribe to Our Newsletter
Keep yourself updated with the latest technology and trends with Innovana Thinklabs Limited.