There is no other gadget that is more crucial for us than a smartphone. Isn't it true? It is 100% true. Mobile is just like a buddy for us. Over the years, individuals are spending almost 80% of the time on their mobile. The reason is the mobile applications that make everything so feasible. The incarnation of smartphones has headed up the growth of surpluses mobile apps – money-saving apps, music apps, video editing apps, the list is too large.
Nowadays, whenever we want to purchase a smartphone whether to go to in-store or access online shopping apps, the only prominent point is the camera and its core features. Advanced-designed smartphones have reduced the use of cameras. The little years back, it was extremely very daunting to do video editing, furthermore, even the video editing task was left sharpshooters pissed off. But, presently, the mobile application realm makes it so easy that now you can edit a video with much ease and felicity. So, in this article, we are going to suggest 12 high-quality best video editing apps for Android.
12 Best Video Editor for Android in 2021
Befuddled! While opting for the best video editors for Android. Then no worries, here's the list of best editing tools that are equipped with the core functionalities to make your videos even more eye-catching.
1. Filmigo Video Maker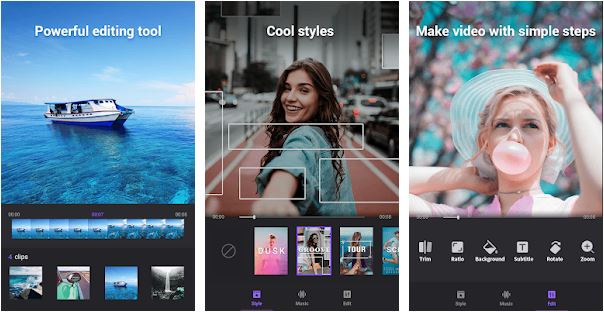 In the rundown, the most robust best video editing software for Android is none other than Filmigo Video Maker. It is the leading editing tool as well. With this powerful editing tool, you can make your video more stylish. You can use Filmigo for slide show, collage, shooting a vlog which is high-in-demand presently, photo & video editing, and so on.
Key Features of Filmigo Video Maker
Excellent and beautiful unique themes.
Equipped with the pro video trimmer tool to instantly edit, rotate, trim, zoom, split, reverse clips.
Provides a completely authorized music library.
Attractive GIFs, stickers, and emoticons.
Lets you directly share videos to other social media platforms.
HD export.
Also Read: Top 10 Must-Have Android Apps of All Time 
2. FilmoraGo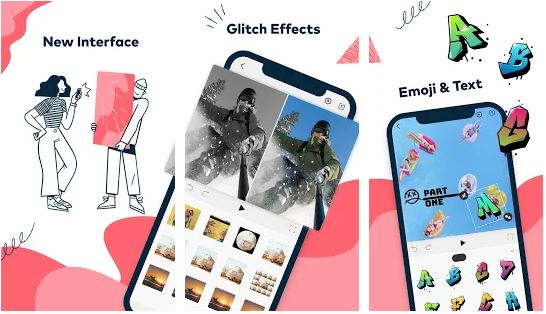 Wanna gain more followers and likes on social media? Then, you should use FilmoraGo which is uniquely designed just to give your photos or videos a more charming touch. FilmoraGo lets you make your own starrer music videos, movies, and allows you to directly share it with your friends. Thus, it saves a lot of time of yours and blasts with your attractive persona. Once you go with FilmoraGo, you'll never ever look back. FilmoraGo is the best video maker app for Android.
Key features of FilmoraGo
Offers tons of music tracks and sound effects.
Allows you to add multiple music tracks.
Awesome user interface.
Fascinating filters.
Loaded with cute emoticons, stickers, and GIFs.
You can adjust video speed as well.
3. KineMaster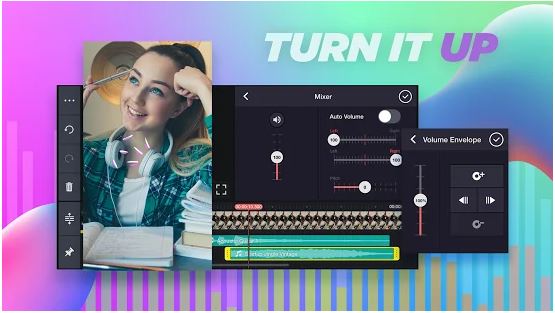 Turn it up making elegant video by the best video making app for android and that is – KineMaster. We bet on that you may have heard this name before as well. Isn't so? Yes, of course, because it is the most downloaded app too. You can use this app on the mobile device, tablet, or Chromebook easily. KineMaster comes with some in-built editing tools that are absolutely free to use.
Key Features of KineMaster
You can add multiple videos, images, stickers, and text.
Renders video is high-quality.
Offers different color filters and effects.
Slow-motion and time-lapse speed control.
Comes with an in-built voice changer tool.
4. GlitchCam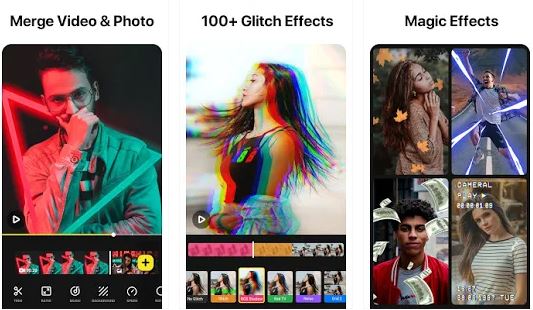 GlitchCam is the most voguish video editing app for android. This most swanky editing tool comes with loads of spectacular amusing video effects. With the help of GlitchCam video editor, you can easily and instantly edit your video in the same way as an artist do. Besides everything, this editing tool can even make your video more glittering. So, just get this juggling tool by clicking on the below-given link!
Key Features of GlitchCam Video Editor
Retro effects.
100% parky video effects.
Equipped with an in-built free intro maker.
Renders videos in high-resolution.
Lets you use your own music from your phone library.
Also Read: 7 Best PDF File Locker Apps for Android Phone 2020
5. PowerDirector- Video Editor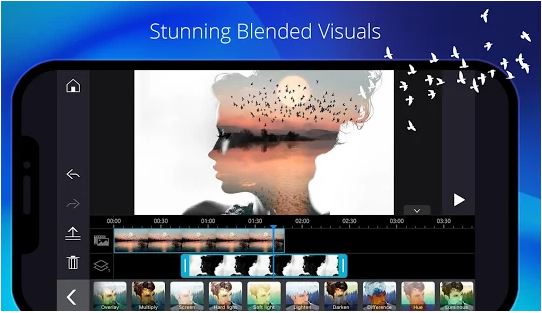 Capture or edit high-quality videos with PowerDirector – Video Editor app. Whether you are editing old clips or capturing new adventure vlog, PowerDirector is the only app that keep-up the level always high. PowerDirector comes with the most robust in-built editing tools that help you to create more stunning videos and astonish your followers, & yourself as well. It is the best video editing app for android without watermark, that means, if you want then you can easily remove its watermark.
Key Features of PowerDirector Video Editor
Renders videos in up to 4K resolutions.
Highly compatible with green-screen apps.
Lets you share videos directly to Youtube and Facebook.
Blended modes.
Add an animated title.
Royalty-free music library.
Impressive multi-timeline.
6. InShot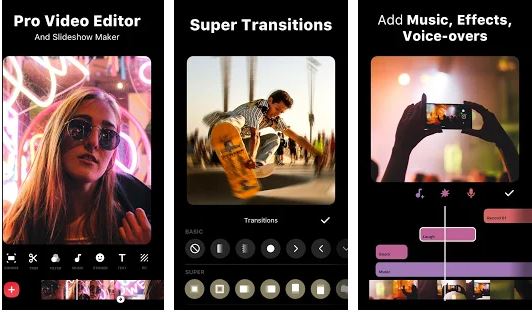 Another most effective HD video editor is – InShot. It is the best free video editing app for Android that comes with almost advanced features including blur background, smoky effect, text rotating, trim, cut clip, animations, transition effects, music, emoticons, cool stickers, and filters! One of the top video maker app that lets you capture your daily moments.
Key Features of InShot
In-built pro video cutter and trimmer.
Export videos in HD quality.
Offers you pro vlog maker for YouTube.
Transition effects.
Lets you control speed easily.
Sets multiple music tracks to the video.
Blurry background.
Also Read: 10 Best Image to PDF Converter Apps for Android
7. Fun Video Editor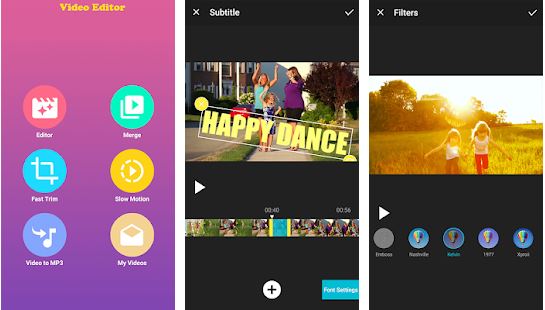 If you are a newbie and don't know how to edit video, then, initially you have to use a simple app. So, here is the one app that fits in the bill and that is – Fun Video Editor. The user interface of this free video editing app for android is very simple yet intuitive. You can make a great video in just one moment with Fun Video Editor. Most importantly, this tool comes with no watermark. Isn't so excellent?
Key Features of Fun Video Editor
Lets you trim the music.
Offers infinite classic transitions.
Directly share your videos on other social media apps.
Adds multiple videos in one layer.
Offers video dubbing facility.
No Watermark.
8. Filmix Video Maker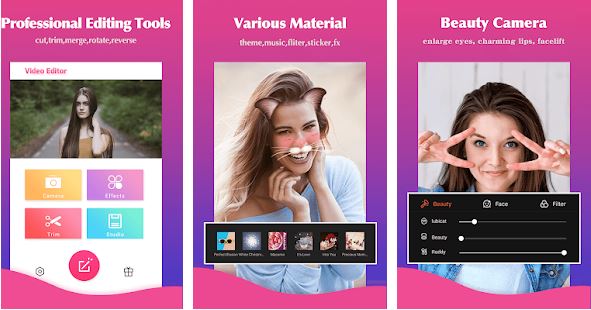 Filmix Video Maker is a free editing tool that helps you to create more stunning videos. With the Filmix Video Maker, you can easily and instantly convert your normal go-to video into a creative one. Top on all, Filmix Video Maker includes an in-built beauty-selfie camera that makes your pictures more attractive. You can use this editing tool for slide show, video & photo editing, voice dubbing, and many more.
Key Features of Filmix Video Maker
Creates a slide show.
You can convert the sound of your video to mp3.
More classic and elegant themes.
Upload videos to Facebook, Instagram, Twitter, etc.
Renders video in high quality (720P/1080P).
9. Viva Video Editor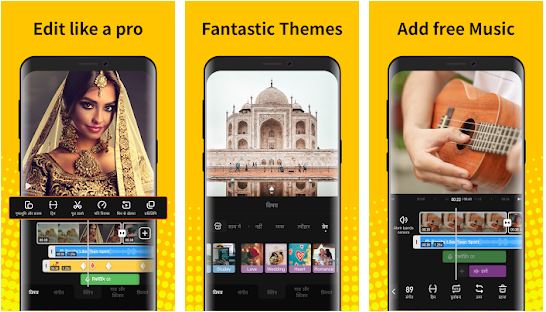 Do you want to do professional like editing without being professional? You don't have a proper PC or equipment to edit your videos? We have got you the best video maker android app that can help you to do the best video editing available using your mobile device. Viva video editor is the app that helps you to edit videos without any computer and previous experience of video editing. This app provides you easy user- friendly interface and aftereffects that give the professional touch to your video.
Key Features of Viva Video Editor
User-Friendly Interface.
Amazing aftereffects.
Attractive Transitions.
Beautiful tools.
Free to use.
Special and basic tools.
Also Read: 12 Best Apps for Hiding Apps on Android Phone
10. Cool Video Editor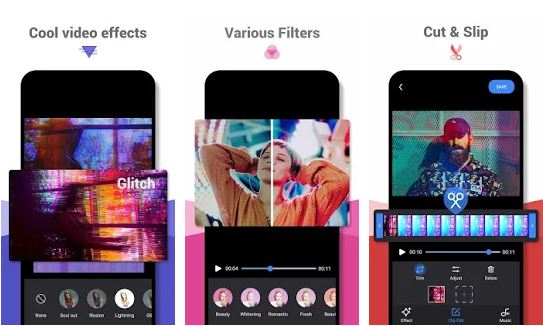 Want coolness in your video editing? Cool video editor is the app that can help you to edit videos like a pro and make cool videos. This amazing video editing app is loaded with tons of Effects, Transitions, and Filters which makes your video an awesome one. This app is for beginners and amateurs who don't have any experience in video editing. Cool Video Editor is one of the best apps when it comes to video editing. Its easy interface is user friendly and convenient.
Key Features of Cool Video Editor
User-Friendly interface.
Tons of effects, filters, transitions.
Android video editor no watermark.
All video editing tools.
Tutorial at the beginning.
11. Film Maker Pro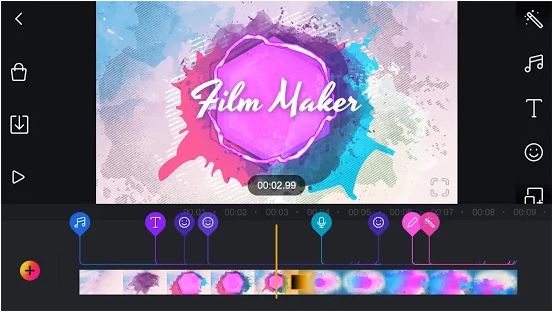 Film Maker Pro is the only editing tool that fits in the bill for both amateurs and experts. The capabilities of this GURU video editing tool never ever disappoint you. With this, best video making app for android you can edit your videos in the Hollywood style. Without opening the other social media app separately you can directly upload the videos on Facebook, Instagram, Twitter, YouTube, etc.
Key Features of Film Maker Pro
Blending visuals.
Video convertor.
Lets you change your background via Green Screen and Chroma-Key.
Multi-timeline video support.
Creates PIP videos.
Also Read: 10 Best Music Player Apps For Android
12. VN Video Editor Lite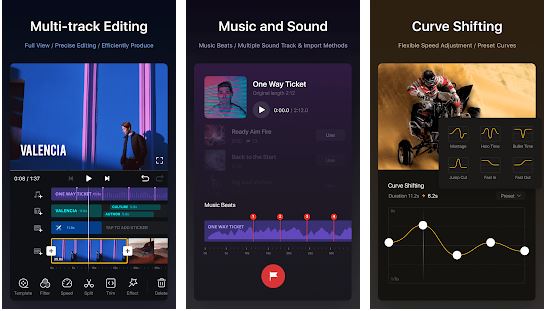 Try this amazing editing tool to make your normal video a creative and stylish one. Many individuals think that this application is too simple, hence, it lags in offering the best editing features. So, what? It doesn't make any sense. VN Video Editor Lite comes with the highly advanced features that make your video, vlog, slide show more stunning and creative.
Key Features of the VN Video Editor Lite
Easy to Zoom-in and Zoom-out.
Multi-video layer timeline.
Link with green screen and Chroma0Key.
Fully customizable background.
Offers subtitle tools.
Which is the Best Android Video Editor?
At lastly, we want to wrap-up by stating that all these above-recommended video editing apps polish your editing skills endlessly. By this post, we've brought the best video editing apps for android that lets you edit a video within just a short span of time. However, almost all the apps are absolutely free, but still, some apps come with the paid premium version, along with its free version. So, test the free version before investing. And, choose only that editing tool that fits in your bill. Or, if you want to know our opinion, then we highly urge you to use Filmigo and FilmoraGo. These two are the leading video editing apps available on the Play Store.
So, wrap it all up, will back instantly with yet another eye-catching yet informative post. Till then, stay tuned with us and do subscribe Innovana Blogs!
Subscribe to Our Newsletter
Keep yourself updated with the latest technology and trends with Innovana Thinklabs Limited.