Is DriverMax worth downloading or not? Read this complete and genuine review from start to finish to find the answer to this question. 
It has always been a tough job to update the drivers manually. But, with software like DriverMax, you can effortlessly scan the computer for outdated drivers, perform automatic driver installation, create a backup of all the drivers, and accomplish many such tasks. Therefore, here is our genuine and complete review of DriverMax, along with how to download it, its specifications, features, and all the other details. 
Before diving into the detailed description of this software, let's first have a quick glimpse of its specifications. 
Specifications of  DriverMax
Developer: Innovative Solutions
Latest Version: v11.12.0.13
OS Supported:  Windows 10, Windows 8, Windows 7, Windows Vista, Windows XP
RAM Needed: At least 1 GB
Disk Space Required: At least 25 MB free space 
Installation File Size: 5.59 MB
Menu Languages: 17
Driver Database: 23, 00, 000
Price: $72.55 (for two years), $57.55 (for one year), $19.00 (for thirty days)
Free version: Available 
Top Features: Scan scheduling, driver backup and restore, automated driver installation, unknown device identification
Now, below is a brief comparison of the available versions of DriverMax that you can download. 
DriverMax versions
DriverMax boasts two flavors of itself. One is the Free version, and another is the PRO edition. 
The PRO version gives you additional features, such as the creation of driver and system restore points, rollback to a previous driver version, and identification of unknown devices. And it has no limits on the number of driver updates that you can download. 
After knowing about the specifications and versions of DriverMax, let's take a step ahead in this review and look at how to download this software. 
How to Download DriverMax and use it
You need to implement the below series of steps to download and use DriverMax. 
Step 1: Click on the below Button to download DriverMax on your computer. 

Step 2: Click on the green-colored button to begin the download process. 
Step 3: After downloading the setup, click on it and choose "Next."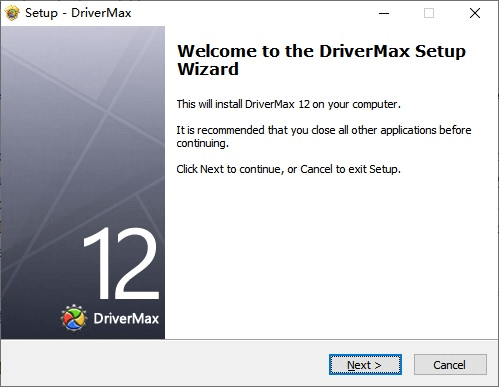 Step 4: Let the installation process complete.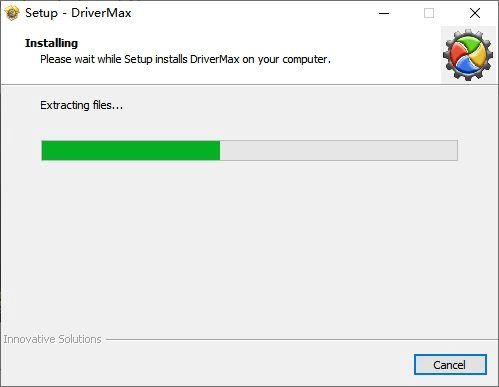 After the application starts, you will get an interface like the one we have described below. 
DriverMax Interface and Main Screen
The main window of the application shows five options, namely Home, Driver Updates, Backup, Restore, and Settings. 
The Home tab displays the information about the computer, such as the OS version, CPU, and available memory.  It also has a button titled "SCAN FOR DRIVER UPDATES NOW." You can click on it to launch the driver scan. 
After the scan completes, you can either update the drivers automatically or manually depending upon your choice.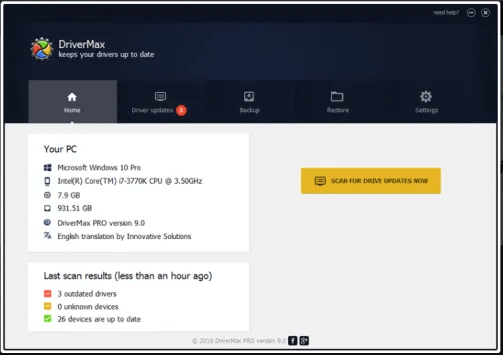 In addition to the ones shown on the main screen, DriverMax provides many other features. Let's have an in-depth view of all its unique features and options that it offers. 
Features of DriverMax
Below is what DriverMax offers to delight the users. 
Scan scheduling: With DriverMax, you can scan your computer for outdated drivers according to your preferred schedule. 
Driver backups: It lets you create a driver backup so that you can restore them later if things do not go as planned. There are two options to create driver backups. You can either create a full system backup for both drivers and settings, or you can create a backup of only a particular driver. 
Driver restore: It allows you to restore the driver to the previous version. There are four restore options, i.e., restoring the drivers from a system restore point, driver restoration from a previously created backup, restoration using a previously downloaded driver, and restore using a driver rollback. 
Unknown device identification: DriverMax also boasts the feature to identify the unknown devices on your computer. 
Updates Windows OS components: In addition to updating the drivers, it also lets you update the crucial components of Windows, such as Oracle, C++ Runtime, and more.
Automated driver updates: DriverMax allows you to update the drivers automatically with a single click. However, the number of driver updates that you can download depends on the version that you are using. The free allows you to download two drivers in a day and ten drivers in a month. 
Above were the top features of DriverMax that can fascinate any user to download this software or upgrade from its free to full version. But, before arriving at any conclusion about this software, it is important to know its strengths and weaknesses. We are going to discuss the same in the next section of this review. 
What we have liked in DriverMax
Below is all that is impressive about this software. 
Automatically checks for outdated drivers every hour.
You can set the download priority. 
Boasts compatibility with older Windows versions.
Low resource consumption.
It does not install any unnecessary programs.
Installs only signed drivers.
It lets you download the drivers directly within the program.
Allows you to backup all the drivers. 
What we have not liked in DriverMax
Here are some not so bright things about this program. 
The download speed is a tad slow. 
Needs an internet connection to find outdated drivers.
The free version lets you download only 2 drivers in a day. 
With the free version, you can download only 10 drivers in a month.
Summing up the Review of DriverMax
Above, we have shared our views on DriverMax, along with its complete specifications, features, pros, and cons. Based on this review, you can decide whether DriverMax is worth downloading or not. Go ahead and download its free or PRO version as per your choice from the official website if your decision is in favor of this software. And if its cons are bothering you, then our suggestion for you is to try Bit Driver Updater.  
Lastly, if you have decided to go with DriverMax, then we suggest you get the software from only a reliable source and not fall for any software cracks as they are mostly deceiving.
Subscribe to Our Newsletter
Keep yourself updated with the latest technology and trends with Innovana Thinklabs Limited.