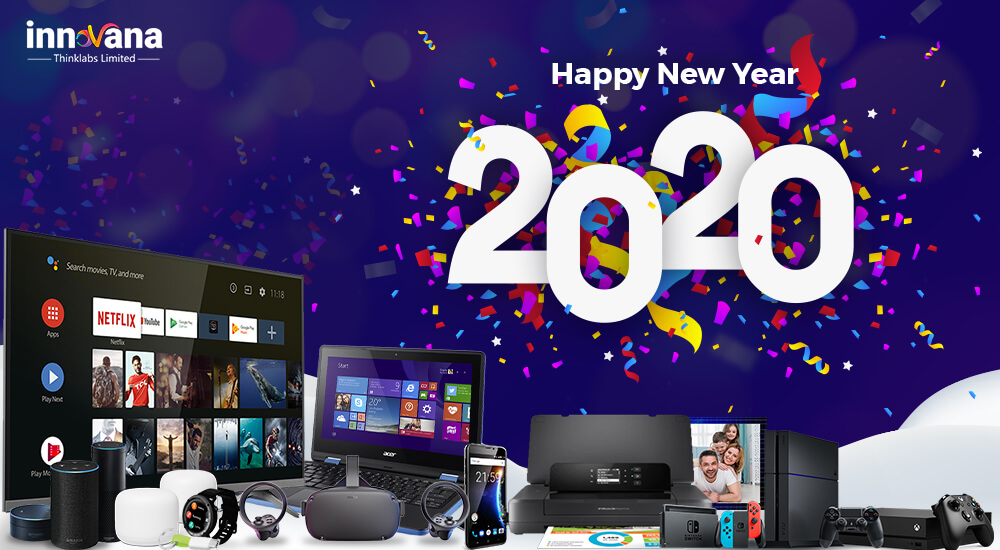 Ideas for New Year's gifts – Cool technology gadgets 2019
Here're Christmas Gift Ideas to bring a smile on the face of your loved ones. Make their day memorable by gifting them cool tech gadgets that they'll love to use.
Christmas, a day dedicated to family and friends. In the hustle-bustle of life, we fail to give them enough time. But, this auspicious day brings us closer. This day is special but it should also be memorable, right?  What makes it a memory to be cherished is a gift from someone near and dear. Confused about what to give as a present?  Well, do not be. We are here with amazing Christmas gift ideas. In the modern world, the best gift is a cool gadget. This is something that makes everyone happy.  Thus, to make this festival merrier for your loved ones, have a look at the next section where we will talk about the top gadgets of 2019.
Cool Tech Gadgets to Give as Christmas Gift
If you were stressed about what to gift this Christmas, then put all your worries aside. Here are some tech gadgets you can buy for your friends and family this year.
#1. Nest WiFi Router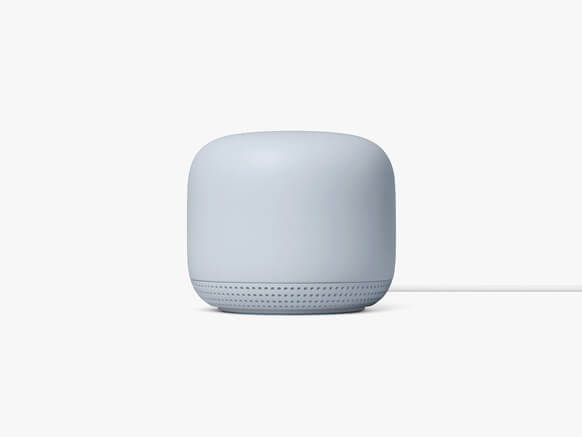 In this era, people want WiFi connectivity that is fast, reliable, and seamless. Thus, nothing can be better than a wiFi router. And, if it is Nest wiFI router, from the legends called Google, then it is one of the best tech gadgets you can gift this Christmas. Using the Nest Wifi Router can provide several benefits. Some of them include:
Lightning-fast speed(it can even stream 4K videos without any lag)
25% better coverage than the other routers
Effortless guest network setup and management
Secondary points that can act as smart speakers
Has exciting colors to choose from
Also Know :- Best Free Voice Changer Apps
#2. SmartWatch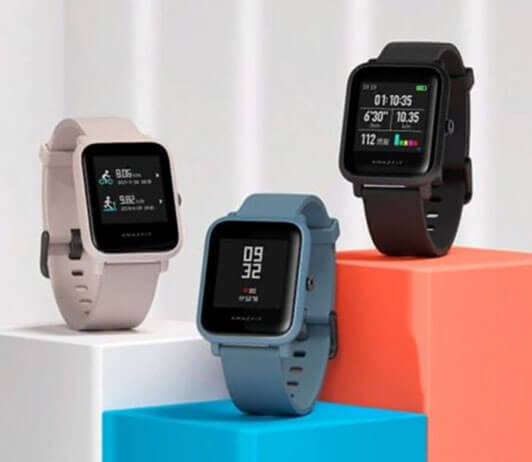 Watch is one of the most gifted items on every occasion ranging from Christmas to thanksgiving. But, you can make your loved one's day more special by gifting them a watch that is equally smart as them. Give them the watch having all the functionalities such as GPS, heart rate monitor, etc. If you are confused about which one to buy, then here are a few options you may consider.
Apple Watch Series 5

The watch from Apple comes with a large display, sleek design, and plenty of fitness features. Further, this will not burn a hole in your pocket as its price starts from $ 399.

Samsung Galaxy Watch

This is a sporty watch with good battery life and rotating bezels. You can get if for approximately $329.99 – $349.99 depending upon the version you are buying.

Fossil Sport


Although this watch lacks high-end features, still it the best choice for people who want a lightweight and powerful watch. In addition to this, its price is also reasonable.

TicWatch Pro


This is one of the most innovatively designed watches. Along with the innovative design, it also offers a bright and vivid display.

Apple Watch Series 3


You will love this watch if you are an Apple fan. It accurately detects the fitness parameters such as heart rate and provides the best interface in comparison to the other watches.

Samsung Galaxy Watch Active


This watch is particularly designed for highly active people and fitness freaks. It has several features such as a highly accurate heart rate monitor, high-end design, and the best in class display.
#3. TCL -5 Series Smart 4K TV

 No matter how many things change with time, the fascination of people towards televisions continues to be the same. The only thing that has changed is, they have become more inclined to smart TVs. Since you are searching for Christmas gift ideas, do take into consideration the TCL-5 series smart 4K TV which has amazing features such as 4K picture resolution, Dolby vision, wide color performance, etc. Above all, it is also reasonably priced at $429.99.
#4. Oculus Quest VR Headset: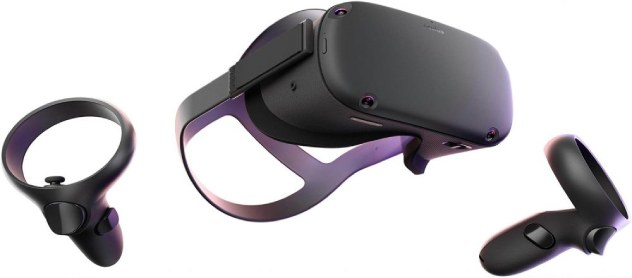 If your loved one is a gamer, then think no more. Simply gift him virtual reality based Oculus Quest VR Headset. It will enrich his gaming experience with powerful features such as realistic touch controllers, built-in positional audio, effective protection of nearby objects, freedom to play anywhere and everywhere. What else can a gamer want than this feature-rich headset? Most probably, nothing.
#5. Laptop/Tablets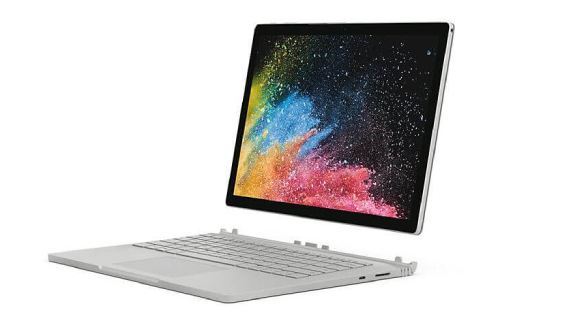 Now, this is something that almost everybody needs these days. No matter whether the person is a student, working professional, or homemaker, he will surely need a laptop or tablet to meet his day to day requirements. Therefore, a laptop or tablet is the perfect and cool tech gift you can give to someone. If you want recommendations, then here they are.
HP Spectre x360


If you want to gift a stunning and fast performing laptop this Christmas, then choose HP Spectre x360 without any doubts. In addition to the attractive design and fast performance, it also has a vivid display and a massive battery.
Dell XPS 13 2-in-1


This laptop comes in the category of all-rounders as it offers a wide range of features ranging from slim design to bright display and long battery life. Further, it is also not heavily priced in comparison to its competitors.
Microsoft Surface Go


This laptop provides you the best value for money. It has a comfortable keyboard, windows hello login, lightweight design, and colorful display. Isn't this a great Christmas idea to gift it to your loved one?
Asus Chromebook Flip C434


This is the perfect choice for people who need a larger display. It has a massive 14-inch screen with thin bezels and long battery life. You can gift it without thinking twice.
Microsoft surface pro 7

With Microsoft surface pro 7 you get the stylus separately. Further, it also has a bright display, thin bezels, metal chassis, fast performance, and is lightweight.
#6. Mobile Phone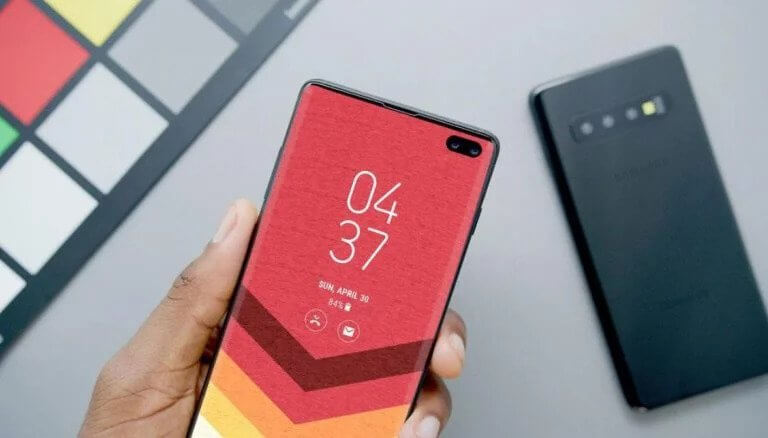 For modern-day people, the mobile phone is not merely a device to stay connected. It has become an indispensable component of their life. No matter whether they want to see the time or play games, they use these cool tech gadgets for almost every activity. Thus, you can also gift your loved one a feature-rich phone. Here are some of the best picks in 2019.
Huawei P30 Pro

This is the perfect phone for photographers. It comes with 40+20+8mp rear cameras and 32mp selfie shooters. Further, it has an eye-catchy design and a massive 4,200 mah battery. Your loved one can click pictures the whole day without worrying about the battery even a bit. In addition to this, storing the images will also not be a problem as it comes in 128, 256, and 512 GB storage variants.

One Plus 7T Pro

If you are on a budget but want a flagship phone, then choose one plus 7T pro. It has 48 MP rear and 16 MP front camera, bright display, 256 GB storage capacity. Above all, it is priced affordably so that you do not dig a hole in your pocket.

Google Pixel 4 XL

This is another idea for Christmas gift especially for the photographers. It has the best in class cameras (dual rear and 8 mp front camera), 3,700 mah battery, and two storage variants (64 and 28 GB).

Honor View 20

Its display made it the talk of the town. It has a unique punch-hole display. Further, the battery is also huge (4,000 mah) and impressive cameras (48 MP rear and 25 MP front). What more can a person ask for?

iPhone 11 Pro

This phone is the best pick for people who want to have a phone from Apple. It comes with a huge 3,046 mah battery and superb 12 mp+12mp+12mp rear cameras. Its front camera is also a 12mp shooter.

Samsung Galaxy S10 Plus

This phone is an allrounder with 12+16 MP cameras and 3,400 mah battery. Its storage capacity is also huge as it's available in 128, 512, and 1 TB memory variants.
#7. Alexa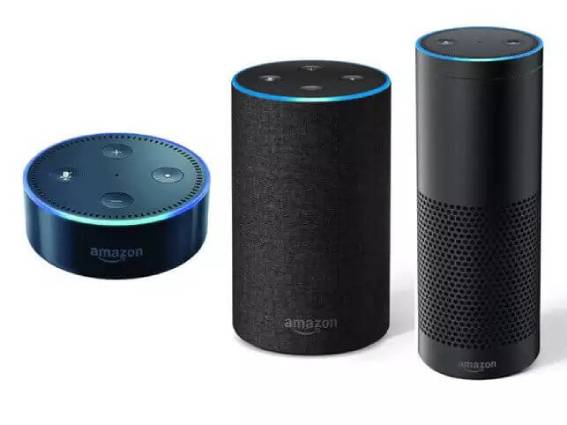 One of the best Christmas ideas is gifting your near and dear ones a personal assistant who can ease their load to some extent. And, there is nothing better than Alexa, a well-known virtual assistant. It is affordably priced at $99.99 and works on all the platforms such as Amazon echo, fire TV, Kindle fire HD, IOS, Android, Cortana, etc.
#8. Portable Photo Printer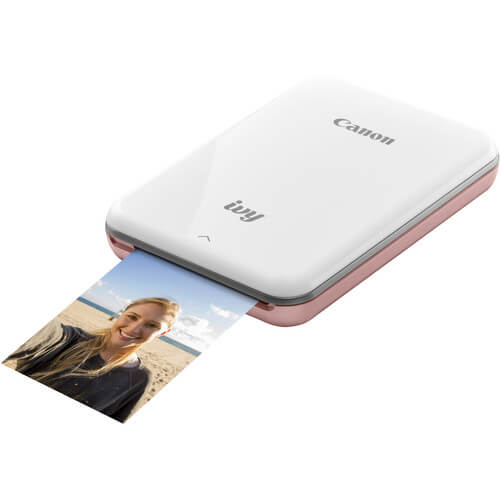 If your loved one is a photographer or loves taking photos, then a portable photo printer can be one of the best Christmas gifts for him. He can use it to print his masterpiece shots as and when he wants. You can choose from any of the printers such as Prynt Pocket, Canon Selphy CP1300, HP sprocket 100, Polaroid ZIP mobile photo printer, etc. They are all affordable as well as good quality printers.
Read More : How to Update Printer Drivers
#9. Gaming Devices (PS)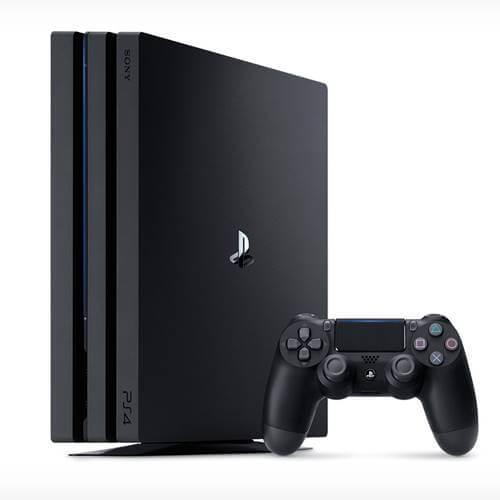 This is another Christmas gift idea to make the festival memorable for your gamer friends. You can bring a smile on their face by gifting them the latest gaming device (PS). Some of the devices that can take their experience to the next level without burning a hole in your pocket include PlayStation 4 Pro, Xbox One X, Nintendo Switch, and SNES Classic Edition.
#10. Digital Picture Frame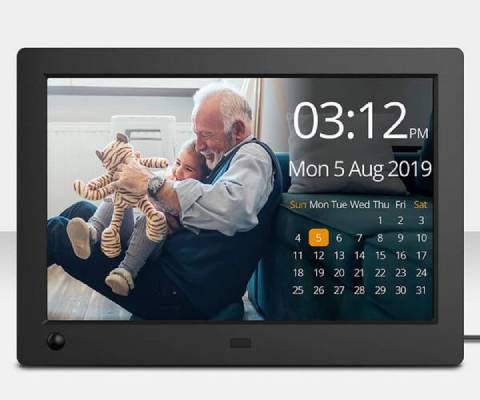 Gone are the days when people used wooden or metal photo frames. Now, they have started using digital picture frames. The digital frame enables them to store and view multiple pictures together, instead of just a single image. Thus, gift your friend or family member a digital frame where he can keep the memories you both have made. Some of the best frames of 2019 include:
Nixplay Seed Wave: A luxury frame priced at approximately $ 259.99.
Hama 185 PH: A large frame for the bigger memories
Braun Digiframe 7 Motion: A compact and easy on budget digital frame
Pix-Star 15 Inch Digital Frame: The best 15-inch digital frame in the town. It also comes with Email functionality
Nix Lux 8 Inch: It comes with a beautiful metal frame and stunning picture quality
Nixplay Iris: This frame makes staying connected easier as it comes with WiFi connectivity
#11. USB Key Chain Charger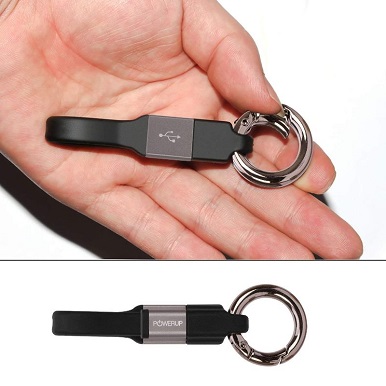 If your friends and family members always forget to charge their phones or struggle to find the charging plugs, then you can solve their problem by giving them a cool tech gift this Christmas. Give them a USB keychain that can also act as a charger so that they can charge their mobiles and other gadgets as and when the need arises. Here are some options you can choose from.
Native Union Key Cable

This keychain keeps the charger hidden from the rest of the world. By looking at it, no one will be able to find out whether it is just a simple keychain or a USB charger.

Fuse Chicken Titan Loop Keychain Cable

If a short length of the charging cable is your worry, then this is the best choice you can make. It comes with a 9-inch cable that makes connecting the phone and simultaneously checking the social networks easy.

Chargerito

If you find separate USB devices unattractive or need a compact charger, then simply pick chargerito. Although you will not be able to use the phone while charging it.

Nomad Key Charger

This keychain is specially designed for people who like minimalistic designs. Nomad key charger has a lightweight, slim, and minimalist design. It can be easily carried in the pocket without making it feel heavy.

Mophie Powerstation Reserve

This charger can easily be mistaken as a lighter as it has the same shape. It's not a lighter but it can light the phone's dying battery with its 700 Mah lithium polymer battery.

Culcharge charging cable

If you are looking for small charging cables with big batteries, then choose culcharge charging cable. It comes with a massive 1000 Mah battery, the perfect choice for the gamers and photographers.
Festival is a chance to shower your love on the near and dear ones. Do not let it go waste. Use the above-mentioned Christmas gift ideas to make their day special and memorable. Lastly, signing off with the wish that may you have a merry Christmas and happy new year.
Subscribe to Our Newsletter
Keep yourself updated with the latest technology and trends with Innovana Thinklabs Limited.