For all the users who want to share files from their iPhone to Mac, go over the article to get a step-by-step guide and every possible detail about how to AirDrop from iPhone to Mac. 
It is very important to know how to AirDrop from iPhone to Mac before sharing files, but let's first see what AirDrop is. it is a file-sharing application from Apple which allows the users to share files between different devices with Macintosh OS and iOS. Users of iPhones, iPads, iPods, and MacBooks readily use the software to share documents, websites, images, videos, music, location, and other files with others. The application does not require any internet or WiFi connection to send files but how to AirDrop from iPhone to Mac?
The built and coding structures of macOS and iOS are different therefore, it was impossible to share files between these platforms. But with major system updates of both operating systems, it is now possible to send files to the nearby iOS and macOS devices. Let's see how.
How to AirDrop from iPhone to Mac Easily
AirDrop is truly a blessing for Apple Device users. With the help of some easy-to-follow steps, every iPhone user can AirDrop from iPhone to MacBooks. The following steps will help the user in sharing files and media from their smartphone to any Mac:
Step 1: Open the AirDrop utility through the 'Finder' on your MacBook
Step 2: Turn on the Wifi and Bluetooth of your Mac
Step 3: On the Mac and iPhone AirDrop application, click on 'Allow me to be discovered by' and then select an option of your choice.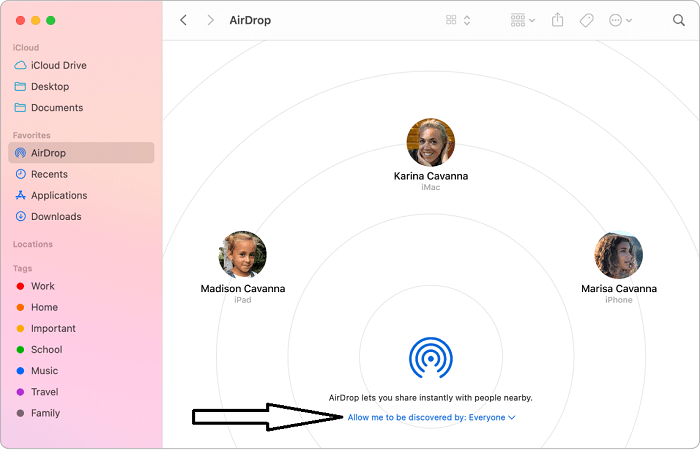 Step 4: Run the AirDrop application on your iPhone by going to 'Settings' > 'General' > 'AirDrop'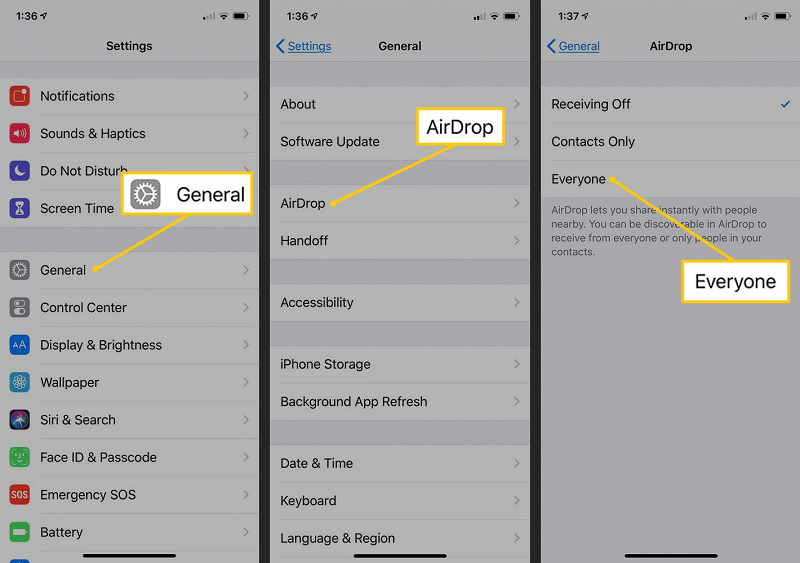 Step 5: After opening AirDrop, tap on the 'Share' icon. The user can also send any file by opening the files and tapping on 'Share' from the on-screen shortcut menu.
Step 6: The AirDrop application on Mac and iPhone will list all the nearby devices to connect with.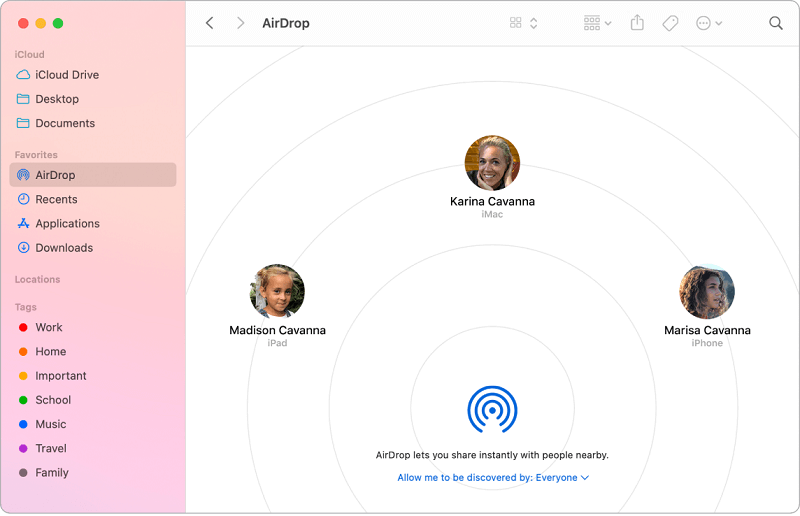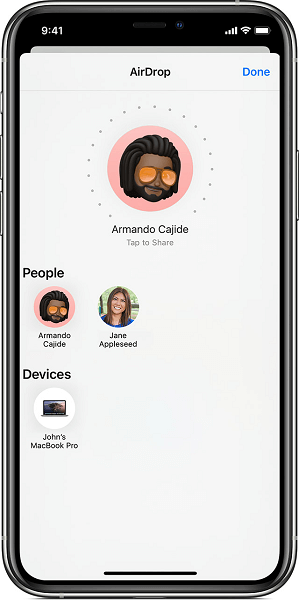 Step 7: Click on the device you want to connect with and receive files from it.
Step 8: An message stating 'Sent' will appear on the iPhone when all the files are sent.
Step 9: Check out the 'Downloads' folder on Mac to find all the received files.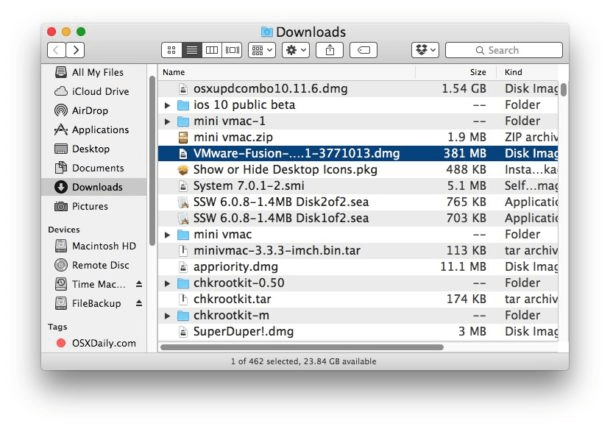 Follow these easy steps to AirDrop photos from any iPhone to Mac or to AirDrop photos from Mac to iPhone.
Read More: How to Unlock your iPhone with Apple Watch in iOS 14.5 Easily
Frequently Asked Questions (FAQs)
How to AirDrop from Mac to iPhone?
The user can follow the same steps described above to send files, images, music, recordings, videos, and more from any MacBook to iPhone. Use this article to AirDrop photos from Mac to iPhone.
What types of files can I AirDrop from iPhone to Mac?
Data of different kinds including images, videos, documents, location, contacts, websites, and other files of different extensions can be shared between any two Apple devices with the help of AirDrop.
How does AirDrop work?
AirDrop uses the Bluetooth and Wifi connection of the device to find other devices and connect with them securely. The user does not require any kind of internet or WiFi connection to perform these tasks and send files from MacBook to iPhone. AirDrop is a proprietary ad hoc service developed by the geniuses at Apple Inc which can transfer files of different sizes between iPhone, iPods, IPads, and macOS devices.
What should I do if I am unable to find a device while using AirDrop?
It is very easy to connect with and share files to other devices using AirDrop. If you are facing any problem in locating the device, please ensure that you are within a 30 feet radius of the desired device. Turn on the Bluetooth and WiFi of the devices. Make your devices discoverable everyone. Ensuring these will help in connecting precisely if anyone is facing connection problems.
What are the minimum requirements to AirDrop from Mac to iPhone?
Before iOS X, the AirDrop built for both iOS and macOS was different, so before sharing files from Mac to iPhone or from iPhone to Mac, please ensure that the device should have an OS of a later version. If the OS is outdated, the user can not share files using AirDrop from iPhone to Mac or vice-versa.
Does AirDrop save sharing history?
No, AirDrop does not save the file-sharing history in iPhones, iPads, iPods, or macOS devices. The application does not keep any tab or logs of the previously shared files.
Is it safe to use AirDrop from iPhone or Mac?
Yes, AirDrop is completely safe to use as it does not save any history log and does not require an internet connection to transfer files from iPhone to Mac and vice-versa.
Conclusion
The above article describes all the details about how to AirDrop from iPhone to Mac. follow these steps and share files, images, documents, videos, and many more with your friends, family, and loved ones.
If you face any problem in discovering or connecting with any device, please make sure that the sender and recipient are within a 30 feet radius. Use AirDropFor further queries and suggestions please comment below and subscribe to Innovana Thinklabs Blog for regular updates, tutorials, and much more.
Subscribe to Our Newsletter
Keep yourself updated with the latest technology and trends with Innovana Thinklabs Limited.