It is not tough to download, install, and update Surface drivers. In the post, we discuss the simple ways to do it.
Who can have better competence than Microsoft to develop a laptop that can offer you the perfect combination of performance & value? The latest Surface laptops from none other than tech giant Microsoft delights users with the ultimate value for money and incredible performance. But, no matter how well-built a notebook PC is, some issues always creep in after a certain point of time. Out of date, corrupt, and missing device drivers are the prime culprits behind laptop performance issues. Therefore, through this write-up, we talk about how to download, install, and keep Surface drivers updated at all times.
Strongly Recommended Way to Download & Install Surface Drivers
You can download, install and update the Surface drivers both manually and automatically. However, we recommend you automatically perform the task with Bit Driver Updater. This software allows you to complete the driver download, installation, and update in just a click. Further, it also improves the way your PC performs. You can get it from the below link.

The best ways to Download, Install and Update Surface Drivers
We have got two methods for you to download, install, and update Surface drivers. One is the manual method, and the other is a more convenient automatic way. We begin the discussion with the manual procedure to download Surface drivers.
How to Manually Download Surface Drivers
Below are the steps to download Surface drivers manually. Although the manual steps are a bit cumbersome, still if you want, then you can try your hand at them.
Step 1: Click here.
Step 2: Choose the "Download" option.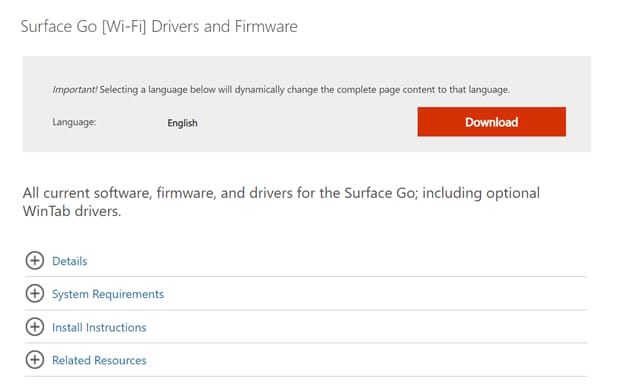 Step 3: Select the files that you intend to download and click on "Next". The general file format here is, "[Surface Model]_[Windows Version]_[Minimum Build Requirement]_[Driver Release Number]_[Upload Number].[Extension]". In case you don't know the Surface Model and Windows Version that you are using, then find it out through the About section of the device's settings.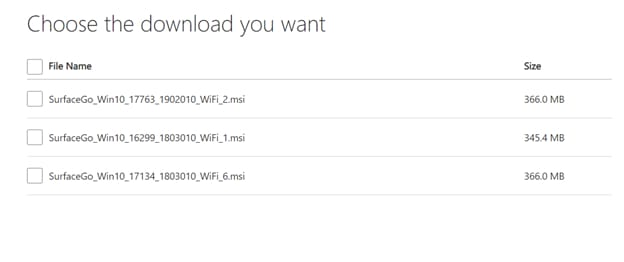 Step 4: Lastly, click on "Save" to confirm the download.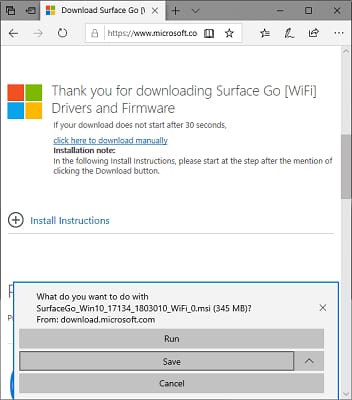 Above were the steps to manually download Surface drivers. After completing the downloading procedure, you need to install Surface drivers. Thus, below we discuss the same.
Also Read: How to Fix WiFi is Not Working in Windows 10, 8, 7 PC
How to Install Surface Drivers Manually
To manually install Surface drivers you need to complete a series of steps. We share them below.
Step 1: Double-click on the Surface driver file that you have downloaded.
Step 2: After the installation window appears, choose "Next".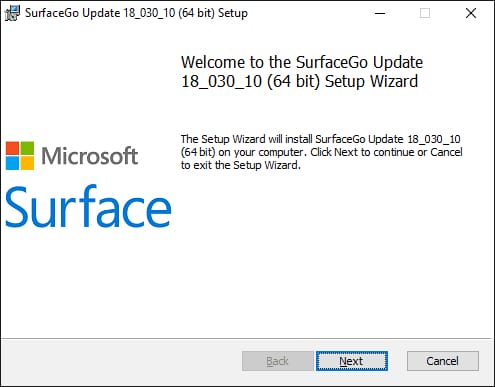 Step 3: Assent to Microsoft Software License Terms and click on "Next".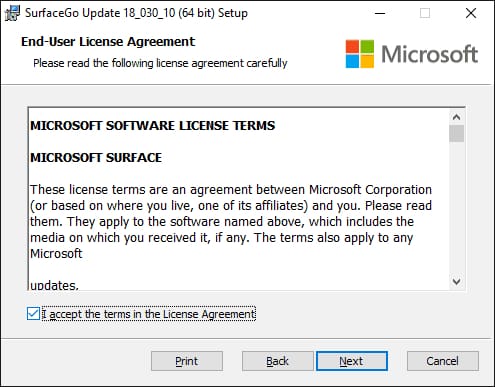 Step 4: Select the path that you want the installation wizard to follow and click on "Next".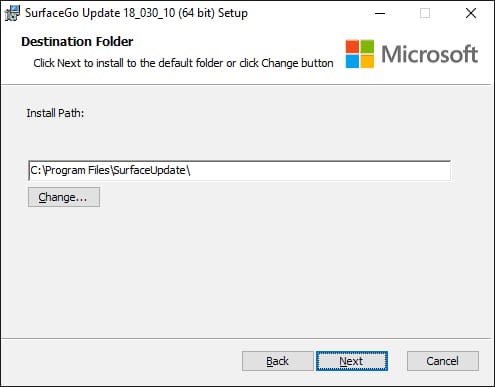 Step 5: Click on "Install" to allow the wizard to begin the installation of Surface drivers.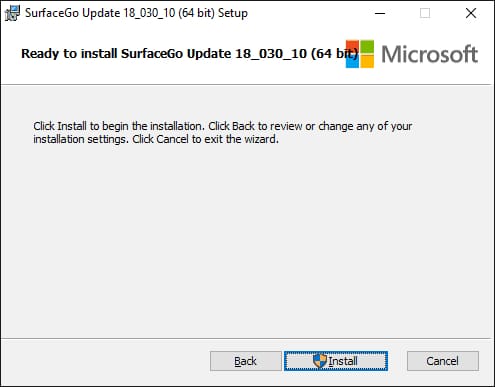 Step 6: After the installation completes, choose "Finish" to close the installation window.
Step 7: A dialog box comes up on the screen requesting you to restart the device. Click on "Yes" to restart the laptop so that the changes can take effect.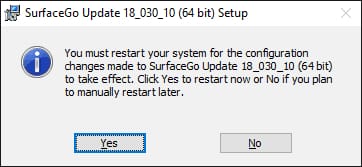 This was all about how to manually download, install, and update Surface drivers and firmware updates. Since the manual way is a bit complicated and requires a few computing skills, we have a simple automatic method for you to download, install, and update Surface drivers.
Also Read: How to Download and Update Bluetooth Driver on Windows
Download, install and update Surface drivers with BIT Driver Updater
Downloading, installing, and updating Surface drivers is a daunting task unless you have the best driver updater to do the needful. One such utility is BIT Driver Updater. This software not only allows you to update drivers without making any tiring efforts on your end but it also optimizes the device's performance. To download, install, and update drivers with this incredible tool, follow the simple steps mentioned below.
Step 1: Click on the download button given below to get BIT Driver Updater.

Step 2: Install the software on your device and launch it.
Step 3: BIT Driver Updater's window contains a "Scan" option in the left pane. Click on it.
Step 4: Wait for some time until the software scans your device for worn-out, faulty, and missing drivers. Don't worry, the scan takes only a few seconds to complete.
Step 5: After the software finishes the scanning procedure, you get the results on your screen. Click on the "Update now" option present next to the driver that you want to update. If you want to update all the Surface drivers in a single click, then click on "Update all".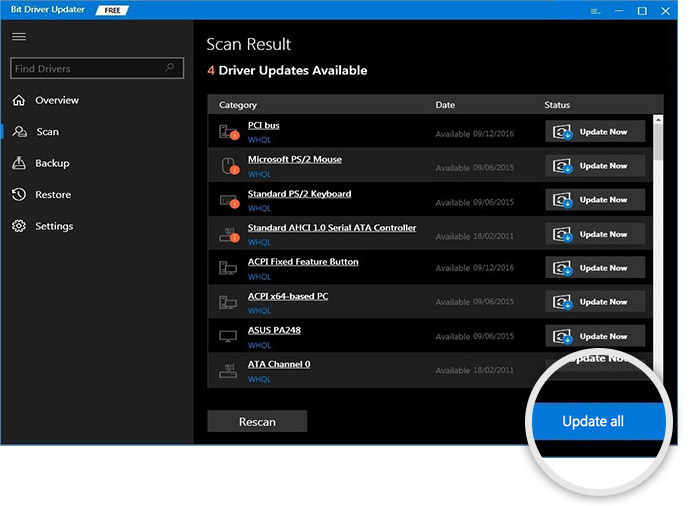 BIT Driver Updater makes it this simple for you to download, install, and update Surface Drivers. However, easy driver updates are not the only reasons to get this driver updater. There are several benefits of this utility for which you should get it. Below we enlist the central BIT Driver Updater features and benefits.
It makes your device 50% faster.
Stabilizes and optimizes the device's performance.
Lets you schedule the scans as per the date, time, days, and frequency that suits you the best.
It allows you to ignore drivers that you don't want the software to scan. Further, with this tool, you can also backup and restore Surface drivers.
Now, what is this waiting for? Get this outstanding driver updater to always keep your laptop in the pink of condition.

Congrats, you've Successfully Updated Surface Drivers
This write-up discussed both the manual and automatic methods to download, install, and update Surface drivers. You can choose the one that you think is the perfect fit for you. However, in our view, you should get the drivers through BIT Driver Updater. This utility not only updates drivers but also adds years to your laptop's life. Lastly, before you go, sign up for our newsletter to get all our posts delivered to your mail. We will soon return with another such post.
Subscribe to Our Newsletter
Keep yourself updated with the latest technology and trends with Innovana Thinklabs Limited.