Since the date of its release, PUBG Mobile has created havoc in the mobile gaming industry. Even after three years of its release, the game is still one of the most popular mobile games in the world. The game is quite popular among the youth. People even started to do PUBG Mobile live streams and made a full-fledged career in it.
The game has revolutionized the gaming industry. Now people do not consider gaming as a pass time activity only, they have started making a career in it. You can also do the same and earn money. All that you require is a mobile phone that supports PUBG and a strong internet connection. If you have both these things then you can also live stream PUBG mobile. It's like a dream come true for all the gamers, as they can earn money by just showcasing their gaming skills to the world.
When it comes to streaming videos what's better than YouTube. You can stream PUBG mobile on YouTube and can earn good money like various streamers such as Shroud, Mortal, Ninja, etc. If you are a pro PUBG player than this can be your dream come true as all you are required to do is play PUBG on your Android phone or iPhone and show it to other people.
Making money through PUBG mobile live stream is not rocket science. You just have to produce some good streaming content and gather views of your audience. The first thing to create engaging content is to know your audience. As some people watch live streams just for the sake of entertainment, and some watch to learn skills and techniques. So know your audience and then create tags and descriptions to pop up in their search.
Now the question arises how we can do PUBG live stream on YouTube? Don't worry it just requires some simple steps to create a PUBG mobile live stream.+
How to live stream PUBG mobile on YouTube from an Android and iPhone?
You can simply live stream your PUBG mobile gameplay through your Android phone or iPhone on YouTube by following some easy steps and here are those steps:
Through Android Phone
You can follow the below-mentioned steps to stream PUBG mobile on YouTube through your Android Phone.
Step1: Open the YouTube app.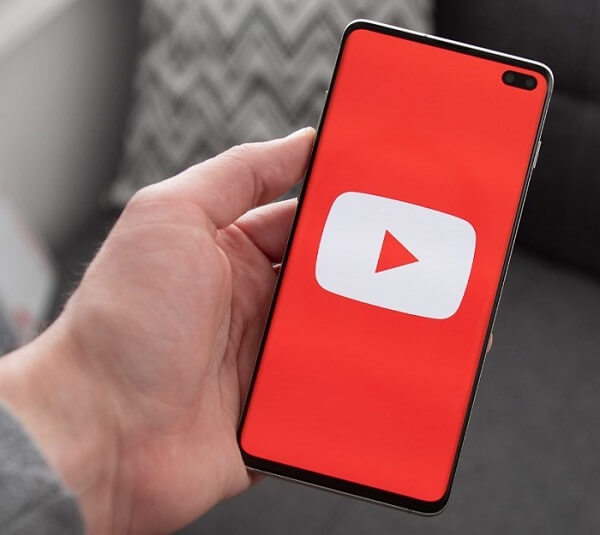 Step2: Now tap on the recorder icon at the top of the app screen.
Step3: Select "Allow Access".
Step4: YouTube will seek permission from you to access photos, media, and files on your phone. Allow it.
Step5: Now YouTube will seek permission to take pictures, record video, and audio. Allow it also.
Step6: Select "Go Live".
Step7: Now YouTube will ask you to create a channel. Tap on "Create Channel".
Step8: After that, tap on a phone like icon available at the top right side of the screen.
Step9: Enter a title and select a privacy setting and game title.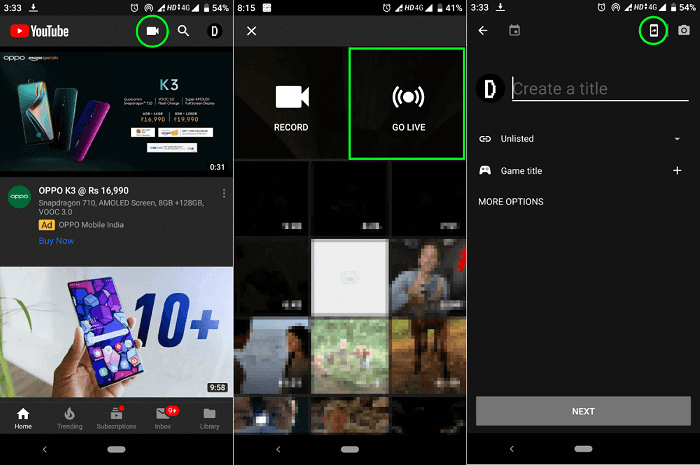 Step10: Now it will ask you to fill some more additional information such as description, monetization of your PUBG mobile live stream, age restrictions, etc. Fill them or select them correctly.
Step11: Tap on Next to set a thumbnail and screen orientation whether you want a landscape or portrait orientation for your screen. Kindly note that once the orientation is set you'll not be able to change it while live stream. Hence, select a landscape portrait as we are live streaming PUBG mobile.
Step12: Finish the setup by tapping on "Next".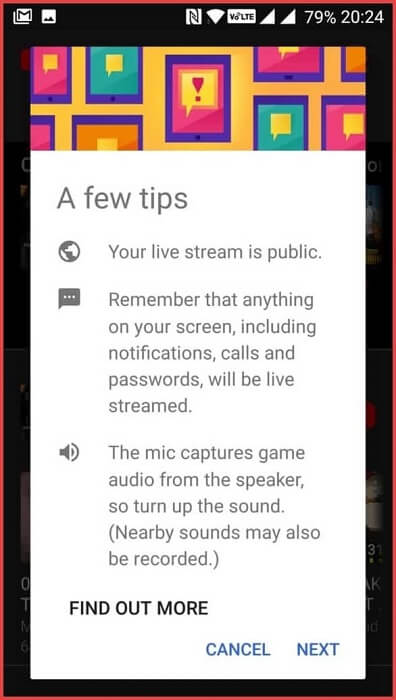 Step13: Now a toolbar will appear at the top of the screen having the live stream controls.
Step14: Open PUBG Mobile.
Step15: Tap on the "Go Live" option from the toolbar.
Step16:Congrats your PUBG mobile live stream has been started, now showcase your gaming skills to the world.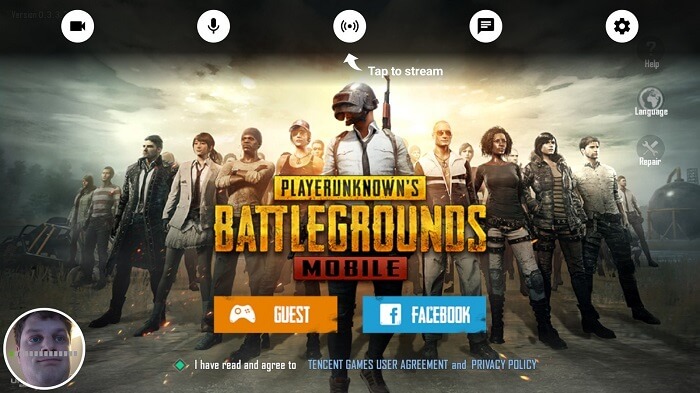 Also Know: PUBG PC Crashing? Resolve The Issue In 5 Minutes
Through iPhone
It's quite easy to stream PUBG mobile through iPhone as you just require iOS ReplayKit to do so. ReplayKit is a framework created by Apple that allows its users to record and share their gameplay over various streaming platforms. Here are the steps to live stream PUBG mobile on YouTube through ReplayKit.
Step1: First of all, you have to select YouTube from the options available for the streaming app.
Step2: Next, you are required to create a title.
Step3: Now choose a privacy setting. You also choose some other settings such as description, age restriction, etc.
Step4: As, PUBG can only be played in landscape mode hence, rotate your device to enable landscape mode.
Step5: Now open PUBG to start the live streaming on YouTube.
Step6: Tap "Go Live"
By following the above-mentioned steps you can live stream your PUBG mobile gameplay on YouTube. Although some points are required to be considered before following the above steps.
Step1: Make sure your YouTube channel is having at least 1000 subscribers as Google only allows the YouTube channels, having 1000 or more subscribers to live stream.
Step2: Your channel must be a verified one and there are no live stream restrictions for the last 90 days.
You can visit the below-mentioned link to know more about Google's live streaming restrictions.
https://support.google.com/youtube/answer/9228390?hl=en&ref_topic=9257984
If you fulfill all the live streaming conditions then you can follow the above-mentioned steps and stream your PUBG mobile gameplay live on YouTube. However, if you are not fulfilling the same, you can still live stream on YouTube through your desktop and webcam.
Apart from that, you can also use some other screen recording applications to live stream PUBG mobile gameplay, such as Omlet Arcade, Streamlabs OBS, etc.
We hope that the above write-up has provided you the required information about live streaming on YouTube and earning money from it. So, if you are a pro PUBG player then what are you waiting for. Start your PUBG mobile live stream on YouTube right now, and make money like Shroud and other PUBG pros.
Subscribe to Our Newsletter
Keep yourself updated with the latest technology and trends with Innovana Thinklabs Limited.