It is actually not possible to carry a PC and laptop along with yourself all the time. But, many users had to face trouble carrying their data as per their needs. Do you know you can carry your entire OS with yourself without a PC and laptop? The portable approach can help you to carry your entire windows and data in small devices. For this, you need to create a portable version of your windows and copy it to USB drives. In this write-off, we are going to introduce you to the methods of how to run portable versions of windows. Before, moving forward let's know about the portable version of Windows 10/8/7.
What Is a Portable Windows 10/8/7
You've surely heard about portable apps but did you know about portable windows. Along with portable apps, there is also a portable version of windows. You can carry an entire window with yourself. You can install windows on the USB drive, Flash drive, and other external hard drives and make your windows portable too. By launching windows on the portable storage device, you can easily create the portable version of Windows 10/8/7. For creating you may either use by default built-in mechanism Windows To Go or any other windows portable creation tools. Now, here, we've suggested some methods of how to run portable versions of Windows.
Why should go Portable with Windows
Well, this question strikes on every one of the minds but if you are a traveler and keep on traveling for business or by any means. It is necessary to keep your entire useful data with you all the time. So, with portable apps, you can get access to apps without having a PC. Similarly, portable windows allow you to access your entire windows with yourself all the time without having a desktop. Now, read on to know the methods to have a portable version of Windows.
By implementing any of the below-mentioned steps you can create a portable version of Windows and keep it in your pocket. So, let's kick-off your mind and know how to run portable versions of Windows.
Method 1- Install Windows on a USB Drive with Rufus
Step 1- First, download the portable app Rufus, it doesn't require any installation.
Step 2- Afterward, from the device tab choose USB device, click on the "select" option, and choose Windows ISO you want to install it.
Step 3- Now, subsequently, choose the image option tab and pick "Windows to Go".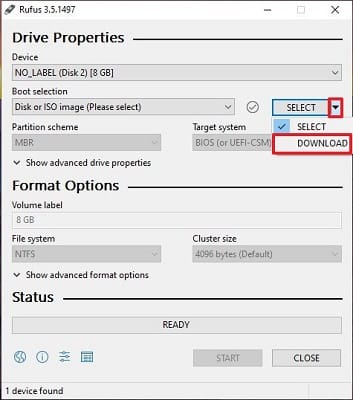 Step 4- Click on the Partition Scheme box below the image options box and choose MBR.
Step 5- Now, click on the target system box at the right side of the partition scheme box, either choose BIOS or UEFI.
Step 6- Finally, now click on the start tab, and Rufus will format your drive and install windows in it.
When all the procedure will be done, cautiously remove your drive from PC and the portable version of your windows is ready.
Also Read: 5 Best Bootable USB Software for Windows 10
Method 2- Use built-in Windows to Go tool
Windows to go is the other great feature that windows offer. Windows to Go lets you to copy of Windows to a USB stick. That will be carried with you at all times and can be accessed on any device. The only shortcoming of Windows to go is – it is compatible only with Windows 10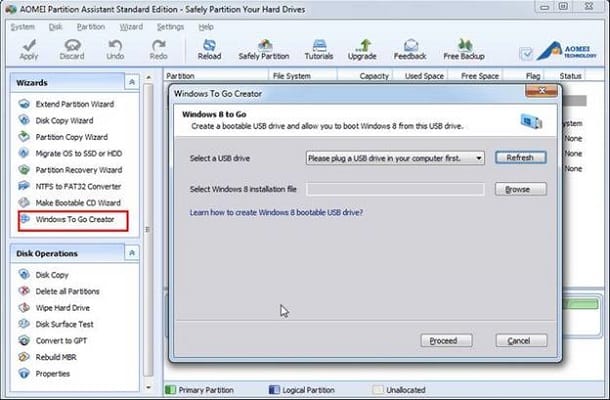 Enterprise and Windows 10 education. That means if you are working on Windows 10 Home or Windows 10 Pro, you won't be able to use it. But for Windows 10 Enterprise and Windows 10 Home, this tool comes-up by default. So, you can easily use it for creating a portable window.
Method 3- Create a Windows Drive with WinToUSB
First, you need to download and install WintoUSB, after installing it, you'll find it on the start menu named as Hasleo WintoUSB. And agree on the User Account Control that prompts displays. Now you've two choices either make a clone of your entire OS or just create a new copy of Windows. For clone, you'll require a larger space that is compatible with the current windows space. So, try to create a new copy of the window from ISO.
You'll find a file icon on the top-right corner of the window within the image file box, click on that icon.
Browse windows ISO file and open it. Now, choose that version windows whose key is available to you and click on next.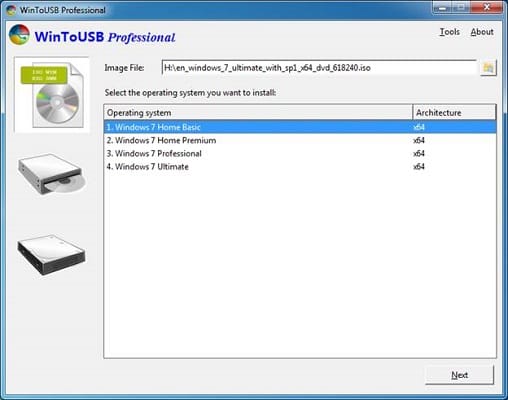 Move the cursor up and down, choose your USB drive.
You'll get warning prompts but ignore it completely. Now, click on MBR for BIOS option and click on the YES option.
Now it will ask you to choose portion based choice, choose the Legacy option, and click on the Next tab for further processing.
And here you go, WintoUSB will start installing the process and notify you once it complete.
Method 4- Turn your phone into a computer with Continuum on Windows 10 Mobile
Continuum features allow you to turn your phone into a computer but make sure you are using a Windows 10 phone device. With this feature, you don't need to use USB drives. Now, what you have to do is – just set-up a connection between mouse and keyboard to a wireless HDMI device via Bluetooth.
Once the connection is established, your smartphone rolled out into a computer. Still, you are able to take calls and access all the apps and data. But remember one thing, only Windows 10 mobile devices are suited with this amazing continuum feature.
Also Read: 7 Best Free Disk Partition Software for Windows 10, 8, 7
Method 5- Use A Compute Stick When Only A Monitor Is Available
If you find it troublesome to make a portable computer, you have another option left that is buying another one. You can buy another stick in which the full version of the windows is installed. And what you need to do is insert the display's HDMI port and turn it on. Build a connection of mouse and keyboard via Bluetooth, now you can start your work.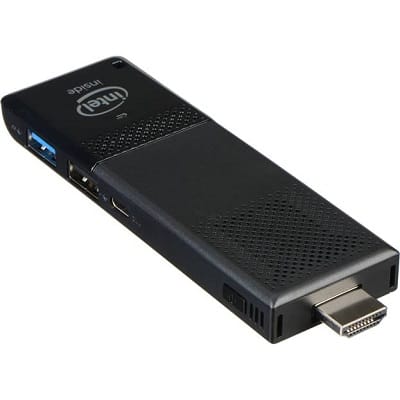 Here comes-up an Intel Compute Stick with lots of benefits of the USB device. You can store your data in it and use it whenever you want. And it also features an affordable Atom and Core M series, processors.
Method 6- Use EaseUS Todo Backup
The next feature to carry windows with you at all the times via creation windows tool. Here, comes-up the EaseUS ToDo Backup tool that creates the portable versions of windows. You can call it an alternative to Windows to Go. Basically, it is a backup tool but additionally has the capability to boot the Entire OS in a USB drive. It is highly compatible with the versions of Windows 10/8/7 and can make a clone of your Windows.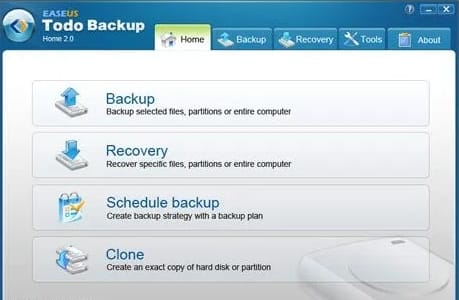 First, connect the USB drive to the computer and launch the EaseUS ToDo Backup tool. Now, choose the System Clone option and source patch destination disk with enough storage.
Afterward, click on the Advanced Options, and look out to Create a Portable Windows USB Drive. Now, click on Ok and then click on proceed for moving forward. Wait, till the processing is running, and once it will be completed, carefully remove the USB drive.
Keep your Windows with you all the time
Many users find it difficult to have windows and entire data with themselves all the time. Portable windows can do it and always be with you all the time. But, you don't know how to run portable versions of Windows that's why we've above shared some methods to create a portable window. By implementing above some easy methods you can create the portable version of windows and access it whenever you need without any hindrance.
Subscribe to Our Newsletter
Keep yourself updated with the latest technology and trends with Innovana Thinklabs Limited.