Brother Industries is a pioneer peripheral manufacturing company having its headquarters in Nagoya, Japan. It is known worldwide for the top-notch printers that it manufactures. Have you also brought a Brother printer? If yes, then to print your first document or indulge in the smell of freshly printed pages, you need to wait for a little and first correctly install the printer. If how to do it is what you are thinking, then do not worry. This penned note shares the simplest possible method to install Brother printers.
Not only installation but regular driver update is also essential for the optimal printer performance. Therefore, here we also share the best way to update Brother printers driver.
Without any unnecessary delay, let's now move to the method for installing and updating Brother printers.
The Quick and Easy Method to Install Brother Printers (100 % Working)
Installing Brother printers and updating its driver is like shooting fish in a barrel with the steps shared below.
Connect the Computer and Printer
To install Brother printers, the first thing that you are required to do is, establish a connection between the printer and your computer. There are two ways to do it. Either you can connect the printer and computer wirelessly or with the help of a cable. We discuss both of these options below.
Option 1- Wirelessly Connect the Printer and PC
In this era where everything ranging from mouse to keyboard has gone wireless, connecting the printer and computer wirelessly is a smart decision.
To connect the computer and printer wirelessly, you can press the WPS (Wi-Fi Protected Setup) pairing button on your printer (if both your printer and router contain this button). After pressing the WPS button on your printing machine, wait for two minutes and, then press the button on your router.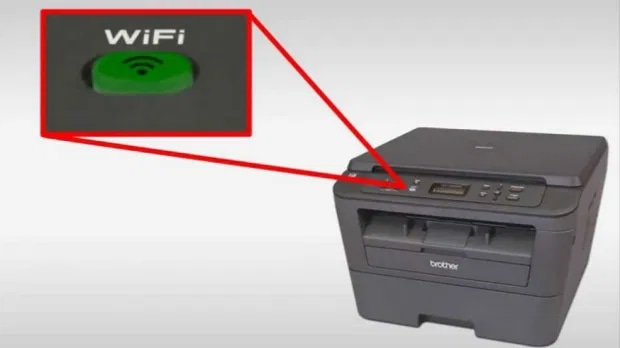 Alternatively, you can also connect the printer to your computer via the wireless settings on the Control Panel of your PC and follow the instructions that come up.
Option 2- Connect PC and printer via a cable
If you want to adopt the conventional way, i.e., the one involving wires to connect the PC with your printer, then string along the below steps.
Take a look at the ports present at the back of your printer and computer to find out which type of cable is needed. The different cable types include USB, Ethernet, and Parallel cables.
Connect the cable to your computer as well as the printer.
Complete the Printer Configuration
After you connect the PC and printer, the next step to install Brother printers is the configuration of settings. Tread on the heels of the below steps to do it.
Turn on the printing machine.
On your keyboard, press the Windows and I key together to launch "Settings."
In the Settings window, choose "Devices."

Click on "Printers & scanners" and then select "Add a printer or scanner."

Choose the Brother printer that you need to add and click on "Add Printer."
Wait till your PC installs Brother printers and the compatible driver for it.
Update Printer Driver (Do not skip this step at any cost)
Now comes the most important and unskippable step, i.e., updating the printer driver. As stated above, it is crucial to update Brother printers to enjoy a glitch-free printing experience. There are two ways to update the driver for your printer. Below we discuss both of these options.
Option 1- Use Device Manager to Update the Brother Printer Driver
Comply with the below steps to update the Brother printers driver using Device Manager.
Press Windows and R key to launch the "Run box."
Type "devmgmt.msc" in the space provided and click on "OK."

After the Device Manager launches, expand the category of "Printers" or "Print Queues."
Right-click the Brother printer and select "Update driver."

Lastly, select "Search automatically for updated driver software."

If you are lucky, then Windows will find and install the newly released and compatible Brother printer driver on your PC. Windows may fail to do so if not much time has elapsed since the release of driver update.
Option 2- Update Brother Printer Driver with Bit Driver Updater (Recommended):
The manual method to update Brother printers driver shared above may waste your time and efforts if Windows fails to find the required drivers. Hence, we suggest you update drivers automatically with Bit Driver Updater. This tool updates drivers in a jiffy and makes your PC faster and smoother than you have ever imagined. Below is how to use it.
Download Bit Driver Updater from the below link and set it up.

Wait for the automatic computer scan to finish.
Once the results come up, find the Brother printer and click on "Update Now" to update its driver. To update all the outdated drivers simultaneously in a click, select "Update All."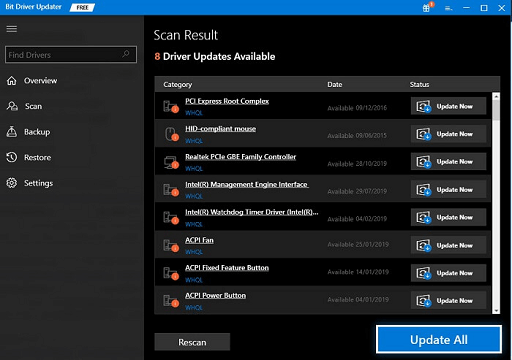 Install Brother Printers: Done successfully
Through this piece of writing, we helped you install Brother printers correctly on your PC. Now, you can effortlessly enjoy printing official documents, school assignments, or anything that you like. But, before doing that, don't forget to share this post with your pals who may need assistance installing and updating the Brother printers. Also, subscribe to our newsletter for more such informational posts.
Subscribe to Our Newsletter
Keep yourself updated with the latest technology and trends with Innovana Thinklabs Limited.