While the users are still enjoying the latest iOS 13 update, the rumors about iOS 14 have started to fly in the tech world. Although Apple has not announced anything officially, still it is believed that iOS will make its way into the market soon.
When will iOS 14 comes into the public domain remains a mystery. But, looking at the past trends, here's its expected release date and beta schedule.
iOS 14 Release Date and Beta Schedule
Since Apple released big iOS updates just before launching the new iPhone series, we are expecting iOS 14's release in September 2020. That's exactly when iPhone 12 will be launched.
Apple generally follows the previous year's schedule. Hence, it is expected to unveil the iOS 14 in May at its annual WWDC Conference. The developer beta is likely to be released on the same day.
The first public beta of iOS 14 will follow later in the month, most probably in early June.
After the beat release date of iOS 14, Apple will frequently update it to remove the bugs and polish the features. Further, through the updates, it will also remove the features that won't be a part of the shipping version.
The exact iOS 14 release date in 2020 remains a sixty-four-thousand-dollar question. But, a lot is known about the iOS 14 features and what it has in the store for its ardent users.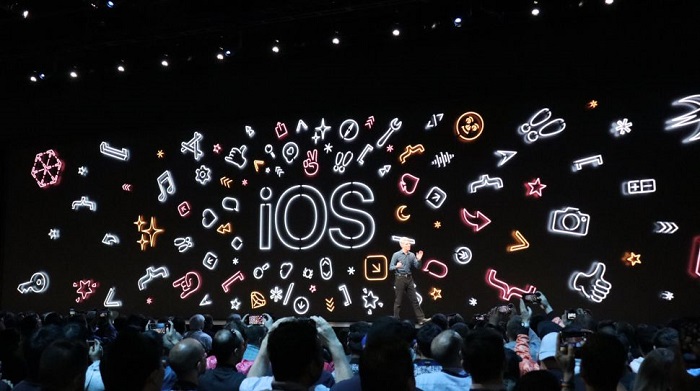 iOS 14 Features- A Sneak Peek
iOS 14 seems to be a feature-packed OS with a multitude of pleasant surprises for its users. Here's a sneak peek into what iOS 14 will bring for you.
Safari, Apple Music, Apple Podcasts, and HomePod updates
Refinements in the dark mode
Apart from the iOS 14 features listed above, many other rumors and functionalities will begin to leak as we come closer to WWDC '20. Below are the key rumors and predictions about iOS 14 that have created a lot of buzzes in the tech arena.
Also Know: 10 Best Web Browsers For Mac & iOS 
iOS 14 Rumors and Predictions
Here's what our ears caught about iOS 14.
The much-needed and long-awaited Apple AR glasses support
The power of 5G cellular connectivity (Although you'll require a new iPhone to enjoy that)
Once WWDC '20 approaches, we will have a deeper look at the iOS 14 features coming to the iPhone and iPad.
As far as iOS 14 supported devices are concerned, we expect all the new iPhones in 2020's fall to come preloaded with the latest iOS.
Apart from this, below are iPhones that iOS 14 is likely to support.
Expected iOS 14 Supported Devices
iOS 14 is rumored to be compatible with the same devices as iOS 13. Here're the phones that iOS 14 is expected to support.
iPhone XS
iPhone XS Max
iPhone XR
iPhone X
iPhone 8
iPhone 8 Plus
iPhone 7
iPhone 7 Plus
iPhone 6s
iPhone 6s Plus
iPhone SE
iPod touch (7th generation)
However, do not be shocked if Apple decides to strike out iPhone 6s, iPhone 6s Plus, and iPhone SE from the iOS 14 supported devices list.
In addition to compatibility with all the devices, there are some functionalities we would like to have in the new iOS. We share the same with our readers.
Also Know: How to Delete Apps on iPhone / iPad ?
What iOS 14 features we want to have?
iOS14 is expected to be a feature-rich OS. However, below are the additional features that we and the other iPhone users would like to add to Apple's list.
Functionality to insert links in mails
A smarter feature to detect and block spam calls
A foldable iPhone with iOS 14 support.
iOS 14 – Supported Devices, Refinement and Features
In a nutshell, we can say iOS 14 is going to be the most feature-packed OS from Apple till now. Here's a video to summarize our expectations from Apple and iOS 14.

We hope Apple hears and adds the above features. Subscribe to our newsletter to stay updated with the features making it to the iOS 14 and its release date.
Subscribe to Our Newsletter
Keep yourself updated with the latest technology and trends with Innovana Thinklabs Limited.