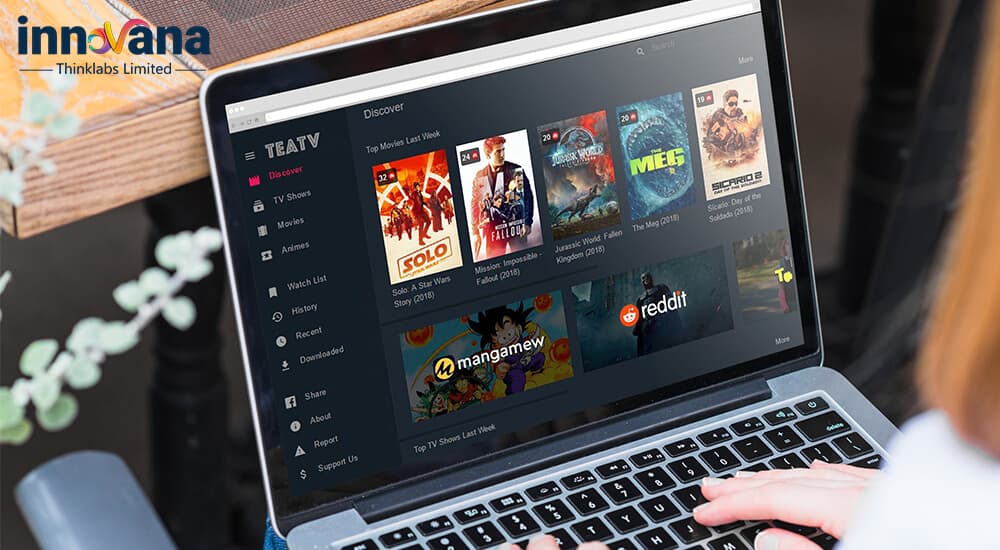 Television was the only source of entertainment in yesteryears. But, people, like you, often missed out on their daily dose of entertaining TV shows and cricket matches because of prior personal and professional commitments. Then, soon the trend of Internet Protocol Television spread among the masses missing the shows, cricket, and football matches became a thing of the past.
Therefore this blog-post, we list out the best IPTV for Windows that not only allow the users with IPTV subscriptions to watch their favorite shows but a lot of exciting media content such as videos on-demand, live TV, and a whole lot of other media content available over the Internet Protocol Networks.
The Best IPTV Players For Windows PC in 2020
Out of the plethora of options available currently, we've curated the best IPTV Players for Windows PC that turn your PC into a live TV. Here they are.
1. Kodi
Kodi is another IPTV player for Windows desktop, although it is known for its popularity as a media player application. You can install different kinds of officially approved add-ons that can help you play video-on-demand (VoD) as well as stream live TV. This software is compatible with all kinds of devices and operating platforms. You can use the below guide to use Kodi as an IPTV player:
Upon launching the software application on your PC, you can either choose to play TV or Radio.
You can enter the URL and then tap "OK" to stream the video.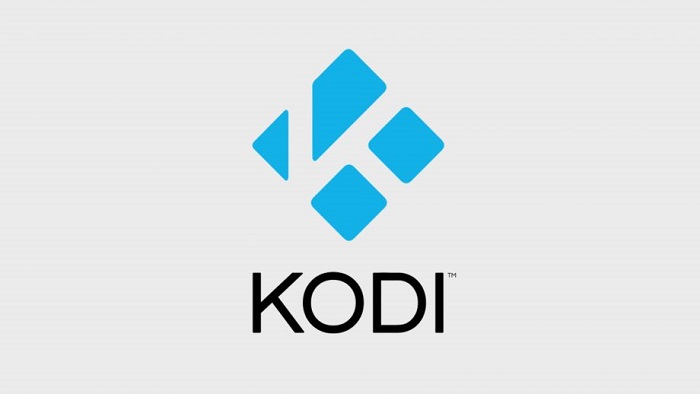 2. Plex
This can also be considered to be among the best IPTV players for Windows, as it comes with a fancy user interface and can transcode any media file. Hence, this player can provide buffer-free continuous streaming, which at the end of the day, can be considered to be an end-user experience-enhancing feature. Below are the most straightforward steps to use it.
Digitize the media connection with the help of various software available online
Download and install Plex Media Server on your PC from its website
Now, signup on the server
Click on Launch and add your media on the server
Click on Save Changes and play the media.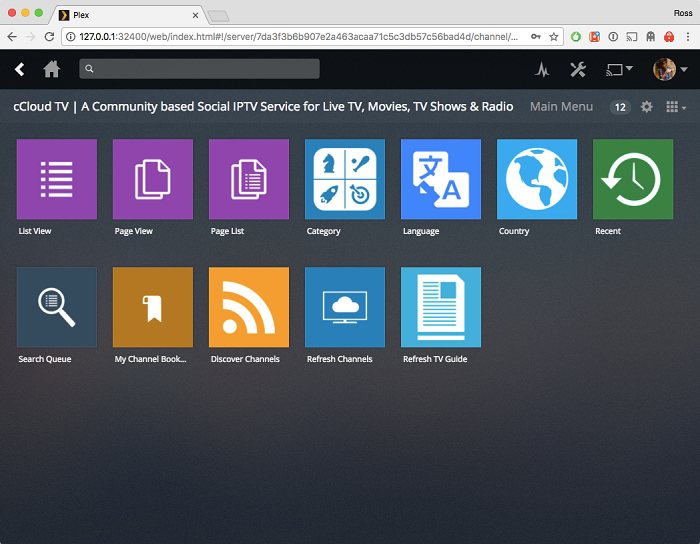 Isn't this easy as pie? Perhaps, this is the easiest way to get an IPTV for Windows.
Also Know: Best GPU Benchmark Software for Windows
3. VLC Media Player
You can stream IPTV into your VLC media player, which is one of the most common offline media players. The IPTV contents are streamed with the help of M3U files in VLC Media Player. It has a simple user interface. You can follow the below steps to stream IPTV in VLC media player:
Start the VLC media player application.
Navigate to the media section, followed by going to open network streams.
Then paste the URL of the video or live TV show and click on the play button to play the video content.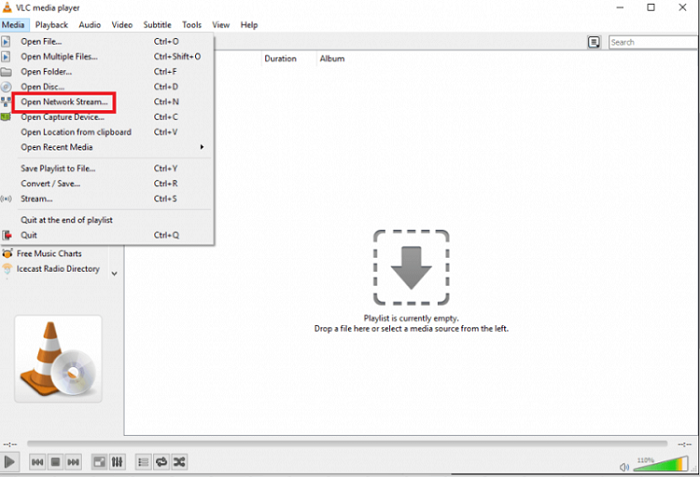 4. OTT Player
OTT Player features in this list as it allows you to edit the channels, logos, and groups of the uploaded playlist directly from the user panel. In addition to this, it also gives you the freedom to use your custom playlist. All these features make it one of the best IPTV players in the town. It would be great if you give it a try. Below are the easy steps to use it.
Select your playlist and enter its name
Lastly, click on OK to confirm.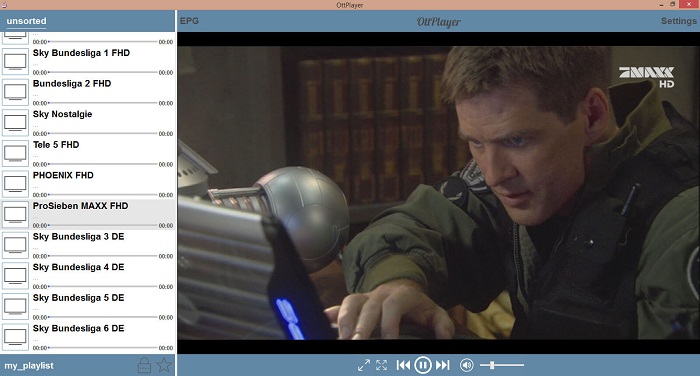 5. ProgDVB/ProgTV
This IPTV player for Windows can be considered another good option for streaming IPTV service on PC due to some of its great features. You can download this app for free from the official website of the company. With Prog TV, you can easily record live radio programs as there is a unique picture-in-picture feature that can enable this function. You can follow the below steps to watch HD TV channels:
Input your URL and select the channel.
Once you see the list of videos, you can go ahead and select the favorite video that you wish to watch.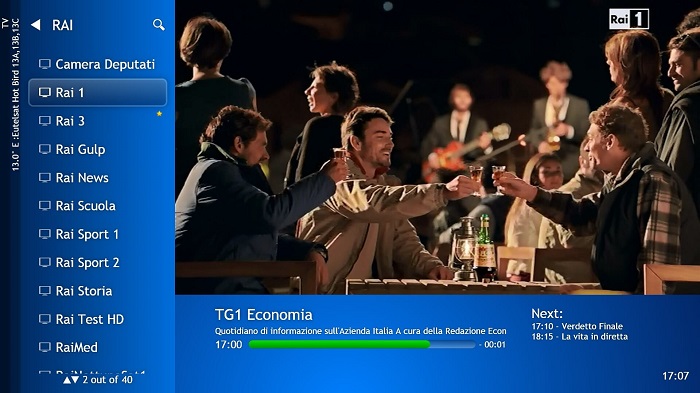 6. Simple TV
This one of the best IPTV for Windows seamlessly streams recorded programs and live TV to devices such as iPads, Web browsers, and TV's having a Roku box connection. In addition to this, it works well outside your home network and enables Slingbox-esque placeshifting. Although it charges $5 monthly for its high-end features, still it seems worth every penny. Here's the guide to use it as an IPTV player.
Tap on the TV icon
Right click on the playlist and select "delete all"
Again, right click and choose "load playlist"
Click on "load from m3u file", and then select the square visible on the top right corner
Double click on the m3u playlist
Click on OK and Load.
Select any channel from the list to play it.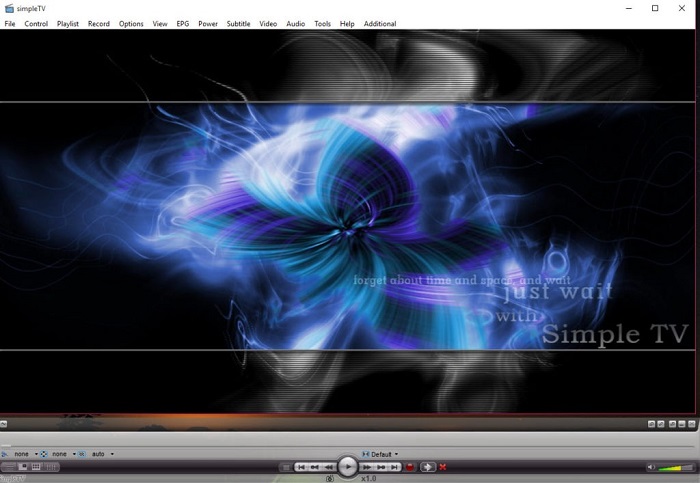 7. My IPTV
You can watch IPTV by downloading this app from the Microsoft Windows Store. You can watch live IPTV using this app by entering the link of the video to stream your most preferred channels, but there is no direct IPTV service available on this application. The app can be protected with the help of a pin. Once you have installed the application, you can follow the below steps to stream IPTV on your Windows PC:
Go to the settings of the app.
Upon the addition of a new playlist and choosing EPG Source, input the remote channel list name and also the remote source.
Then select your favorite channel and play it.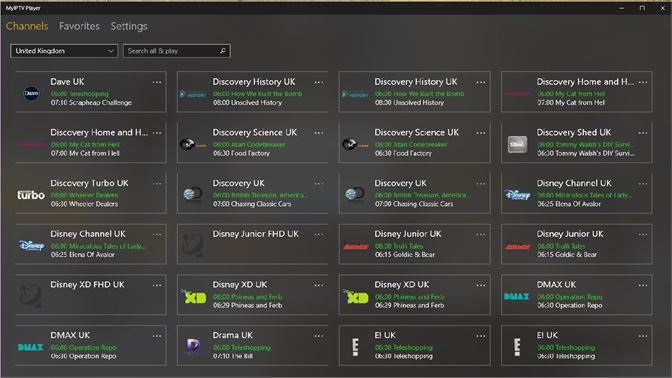 Also Read: Best Bulk Rename Utilities for Windows 10 to Rename Multiple Files
8. Free TV Player
This is another free IPTV player for PC, which can be used to stream live TV channels, TV shows, Movies, and Internet Radio. This app can be downloaded from the Windows Store, which can be used to upload the M3U playlist of your choice to watch live TV channels. Following are the steps to watch IPTV:
Input the M3U playlist URL that is given by the IPTV service provider.
You can then choose to play your preferred live TV Channel, once all the channels are loaded.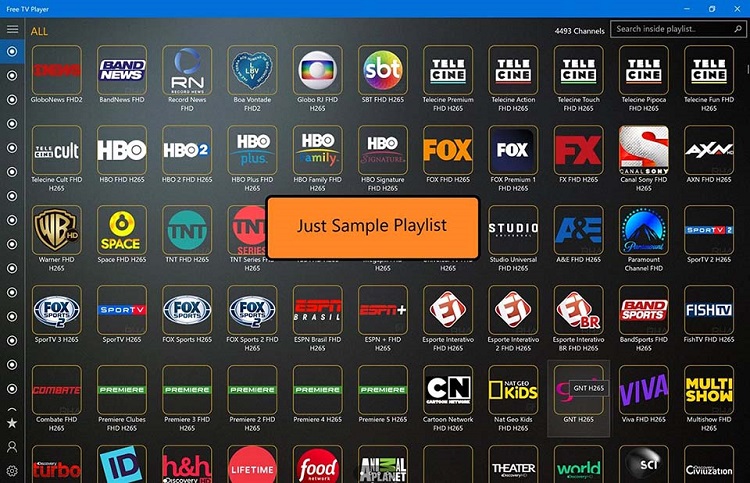 9. Perfect Player
This is perhaps one of the most preferred and best IPTV players for all the non-Apple users. It is an easy to install IPTV that lets you access its functions irrespective of whether you are using a smart phone, computer, or a normal television set with digital to analog conversion capabilities. It has support for two common playlist formats, namely M3U and XSPF. And, provides you an ultimate viewing experience. Here's a simple guide to use the Perfect Player as an IPTV.
Click on Settings
Choose General
Select Playlist
Enter the M3U URL received with the registration mail and click on Next
Click on EPG
Enter the EPG M3U URL from the registration mail and click on OK.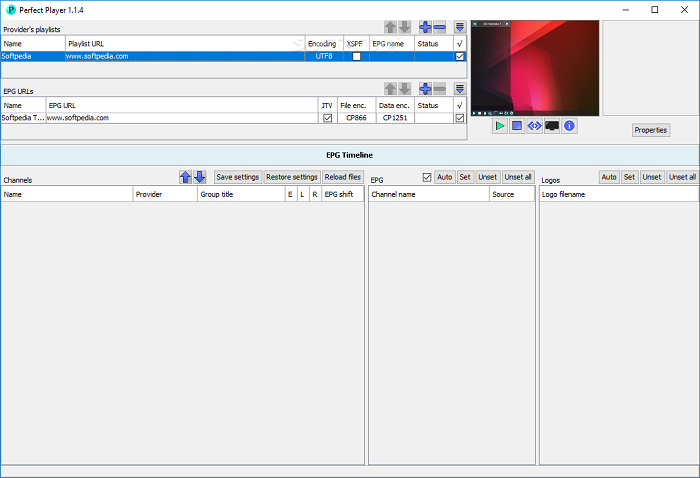 10. IPTV Smarters Pro
Although this is available in the app version on Android and iOS devices, yet it can be used on the Windows PC with the help of Android emulator apps. You can use the below-mentioned steps to stream IPTV using the IPTV Smarters Pro app:
After installing Android emulator apps like Bluestack, you can use your Gmail account credentials to login to the Android emulator app.
Post this, go to Play Store and download the IPTV Smarters Pro app.
Once the app is installed on your PC, then launch the app.
Choose the "Add Playlist" option, followed by adding the URL.
Once you have entered the Playlist URL and clicked on "OK," select your live TV channel to watch it.
Addressing the frequently asked questions about IPTV players
Below is the answer to every query that you may have regarding IPTVs.
Q1. What is meant by IPTV?
IPTV is an acronym for Internet Protocol Television. This technology lets you stream live TV on your PC with the help of the internet. It allows you to access digital television services on the PC seamlessly through the internet protocol.
Q2. How does IPTV function?
Unlike the traditional cable or dish TV setup, IPTV uses the internet's power to wirelessly stream live TV on your PC. You simply need an internet connection to watch your favorite TV shows and videos.
Q3. How to use IPTV securely?
Since IPTV uses the internet, the possibility of viruses invading the PC cannot be ignored. Therefore, we suggest you use a secure IPTV player. In addition to this, you should also use a VPN for extra security and shielding the PC from prying eyes of hackers.
Thus, we learned from the above article not only about the best IPTV for Windows but also about IPTV players that you can use on your smartphones. You can use any of the free IPTV players for PC, but if you want enhanced user experience, then you can try your hands on the paid IPTV players too. Gone are the days when we depended on satellites and cable operators for catching our favorite pre-recorded shows and live broadcasts. Nowadays, our lives have indeed become better with such digitalization as we have the freedom to watch whatever we want to and that too in our preferred time on our Windows computers and laptops.
Subscribe to Our Newsletter
Keep yourself updated with the latest technology and trends with Innovana Thinklabs Limited.