Within a decade, Android smartphones have gained immense popularity. Almost a decade ago, the Google Play Store got launched only with 50 apps. But within a short period, Android smartphones got famous, and the Play Store got filled with lots of apps. Now the Android app store has around 2.8 Million apps. However, not all of them are necessary for your smartphone. It is quite crucial to understand which app is essential for your phone. Hence, in this write-up, we are going to mention some must-have Android apps of all time.
The Android apps that we are going to provide in this post are quite needed to make your day-to-day actions easy. So, we advise you to have a look at this list attentively.
Must-Have Android Apps For Your Smartphone in 2021
Here is our catalog of some must-have Android apps for all the Android smartphone users in 2020.
1. YouTube (Best Free Video Streaming App)
The first app that we like to claim essential for all the Android users is YouTube. Some people might look at it only as a source of entertainment. But it is a lot more than that. You can use it for educational purposes, learning new skills & hobbies, staying updated about the world, and many other things. It has one of the most diversified content available for free.
You can also use it to showcase your talent and knowledge to the world. Most probably, all the Android smartphones have this app by default. But if you do not have or uninstalled it, then we recommend you to install it again.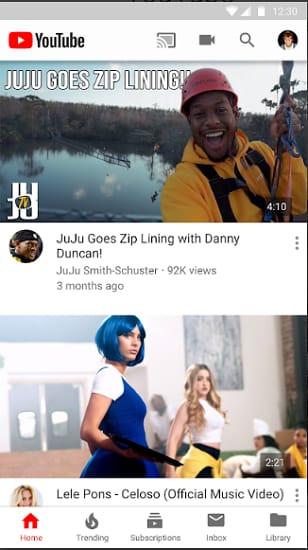 ---
2. Advanced Phone Cleaner (Best Phone Cleaner App)
After using a smartphone for some months, we all have experienced some performance issues with it. Some of us might think that its because our smartphone has become obsolete. But, the actual reason is the junk files that got stored on your smartphone storage. Hence, everyone must have an efficient phone cleaner app.
However, most of the apps that claim to clean your phone can cause harm to the security of your smartphone instead of optimizing it. If you know about this and want a solution for it, then Advanced Phone Cleaner is the app that all you need.
Advanced Phone Cleaner does not only optimizes your smartphone but also take care of its security and overall performance, including the battery life as well. It is the best alternative for all the harmful phone cleaner apps available on the web.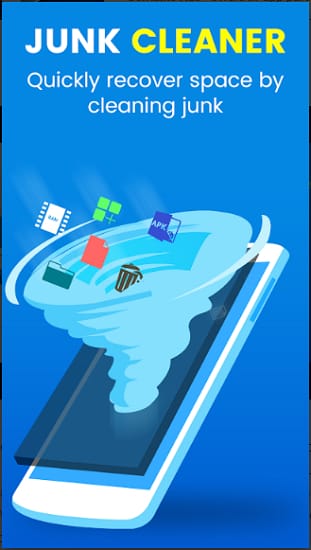 ---
3. Facebook (Best Social Media App for Android)
Here comes the name with which most of the people are familiar. Considering the number of its users, it is clear that Facebook does not require any introduction. The best thing about this social media platform is that everyone uses it. Hence, it is the best app to enhance your social network.
Another thing that makes Facebook one of the must-have Android apps is its multi-dimensional nature. You can use it to connect with your friends, colleagues, etc. Not just it connects people. You can also use it to get jobs and to perform online sales and shopping.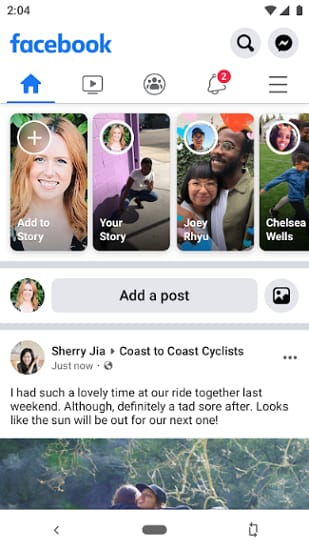 ---
4. Gmail (Best Email Client for Android)
If you are a professional and have to communicate with emails regularly, then Gmail is the best email client app that you can use on your Android smartphone. It is entirely free. Along with sending and receiving emails, Gmail can do a lot more things.
The app is smart enough to categorize your email automatically. However, if you feel that it has marked the email with some wrong category, then you can easily change it.
On most of the smartphones, Gmail comes installed by default. However, it may be possible that it is not the updated version. Hence, we advise you to update it. Or if you have uninstalled it previously, then also we recommend you to install and use it again.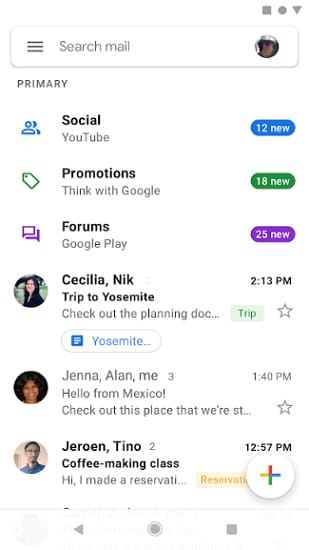 ---
5. FlashScan (Best Scanner App for Android)
FlashScan is an app that we all require in our day-to-day life. It is capable of scanning the hard copies of your documents. After scanning, it can make a PDF file of them that you can store and use digitally. Not just it scans files, but also lets you edit their scanned image.
You should choose a scanner app quite wisely as these apps deal with your most confidential documents. Experts have found that some of the famous document scanner apps have some malicious objects that may harm the security of your smartphone. Hence, we recommend you to use FlashScan as it is the best alternative for all harmful document scanner apps.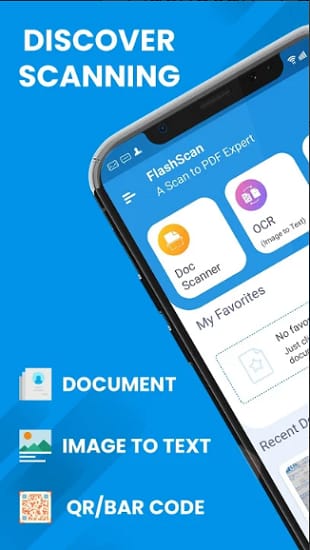 ---
If you are an explorer or have wanderlust, then you have to put Google Maps on your list of must-have Android apps. It is the best navigation app that you can have on your Android smartphone. The thing that makes it such great is its vast database. This is also the reason for such an accuracy of this navigation app.
Google Maps is entirely free and offers a bunch of features to its users. You can also use this navigation app offline by downloading the maps of the place you want to visit.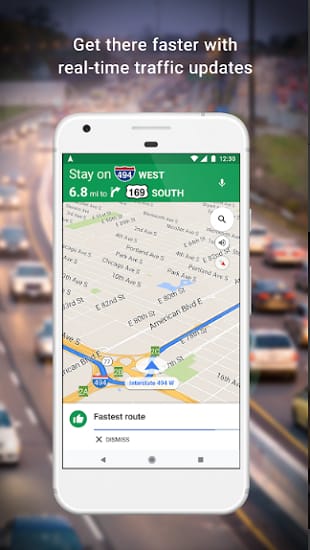 ---
7. WhatsApp Messenger (Best Messaging App for Android)
Here comes one of the best and commonly used messaging apps for Android smartphones. WhatsApp is quite a popular medium for having text conversations. It offers creative stickers and emojis that make messaging fun.
However, WhatsApp is not just limited to text conversations. It also lets you share media files and documents with your contacts. You can also make voice and video calls on WhatsApp. It is a dynamic messaging platform.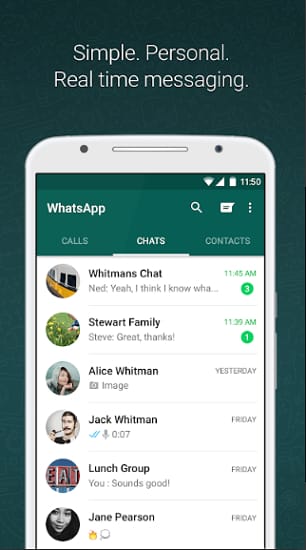 ---
8. Beat Snakes (Best Offline Game for Android)
Some people consider playing games on smartphones as a method to kill time. But it is not true. You can even develop some skills and improve yourself by playing some good games in your free time. One such game is Beat Snakes. In this game, you have to crash the 3D blocks with your snake.
The game helps you to enhance your concentration, along with keeping you entertained. You can easily improve your focussing skills playing Beat Snakes in your free time. It does not even require you to have an internet connection to play this game. It is one of the must-have android games.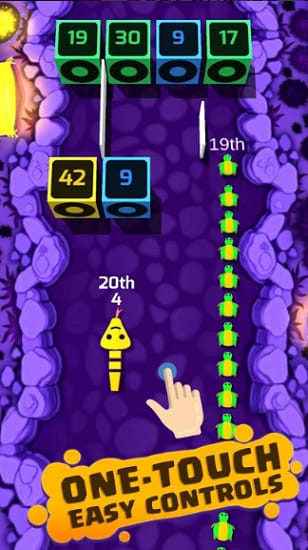 ---
9. Runkeeper (Best Fitness Tracking App)
Another useful utility for Android smartphones is Runkeeper. As the name suggests, it helps you to keep track of your steps. Not just steps, you can even have a record of your overall fitness with this app. Hence, we consider Runkeeper as one of the must-have Android apps for all fitness enthusiasts.
The app provides you with personalized workout plans as per the information that you enter. You can also keep a check on your diet with Runkeeper.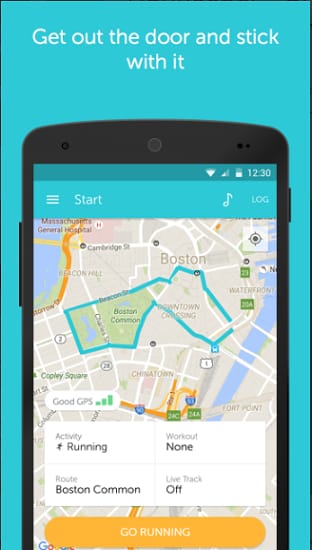 ---
10. Spotify (Best Music Streaming App for Android)
At last, we would like to mention Spotify. It is the best music streaming app for Android smartphones. Spotify has more the 500 Million downloads on the Play Store. It is quite popular all over the world. The reason why Spotify is so famous is its huge collection of music tracks of almost all languages.
The app also fulfills the need of a music player. Hence, you can consider Spotify as the best music player app for Android, without any doubt. Along with playing offline music tracks, it also streams podcasts.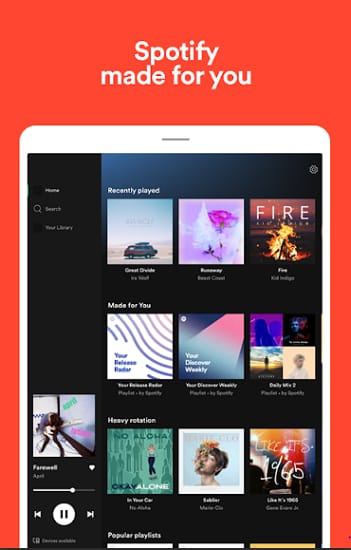 So, these are the must-have Android apps that we like to recommend you in 2020. These apps can fulfill your day-to-day requirements quite efficiently and even without charging a single penny. Hence, there is no harm to give them a try if you haven't tried them.
However, if you have some other suggestions and want us to add or remove some apps to this list, then let us know in the comments.
Subscribe to Our Newsletter
Keep yourself updated with the latest technology and trends with Innovana Thinklabs Limited.