Recently, Apple has come up with many updates. One of them is its new iPad Pro. Apple has recently launched its new iPad Pro. The latest device has some advanced features. The new iPad Pro is quite better than most of the recent Windows PCs as it has A12Z Bionic chip. The major highlight of this new iPad is that it offers a LiDAR Scanner. Along with the LiDAR Scanner, it also offers Ultra-Wide camera and exceptional mics that can record studio-quality audio. The new iPad Pro also comes with a software update i.e., iPadOS 13.4, and it enables trackpad support to the iPad. Let us inform you about all the major features of the latest iPad Pro.
Read Also: Apple has a Lot More Surprises in its New MacBook Air at Just $999
Features of New iPad Pro
Here are the features that the new iPad Pro of Apple offers to its users. All of the below-mentioned features are designed by the tech giant so specifically by taking care of the requirements of its consumers.
Powerful Performance
The new iPad Pro assures powerful performance with the A12Z Bionic chip. With the eight-core GPU of A12Z Bionic, you can even edit high-quality 4K videos. You can experience the most powerful performance in an iPad with the new iPad pro. Along with it, the battery life of the device is also quite amazing. It offers 10 hours of battery life. So you don't need to charge it quite often while you are working on it.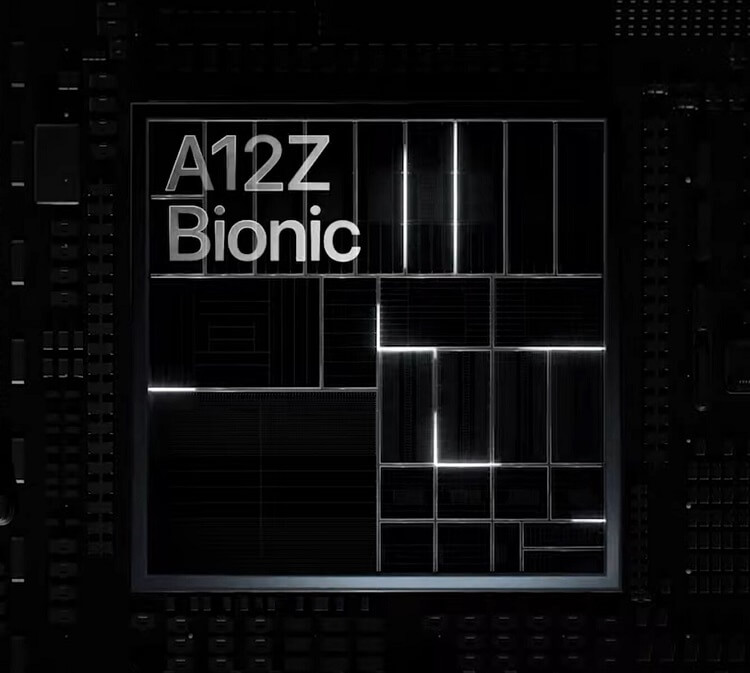 Amazing Display
It offers one of the most amazing and beautiful mobile displays in the world. As it has an edge-to-edge Liquid Retina display that has P3 wide color support. You can experience the in-depth details of photos, videos, games, etc. Along with the edge-to-edge Liquid Retina display, the new iPad Pro also offers True Tone, high brightness and anti-reflective coating features to the users.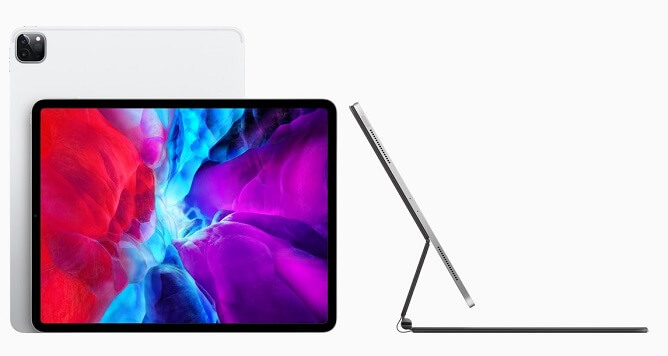 Detail Capturing Cameras
If you are a professional photographer or cinematographer, then you'll definitely like the Pro camera system of iPad Pro. The device offers a 12MP wide camera and a 10MP ultra-wide camera. With the dual-camera system, you can capture or record amazing professional pictures and videos with perfect details.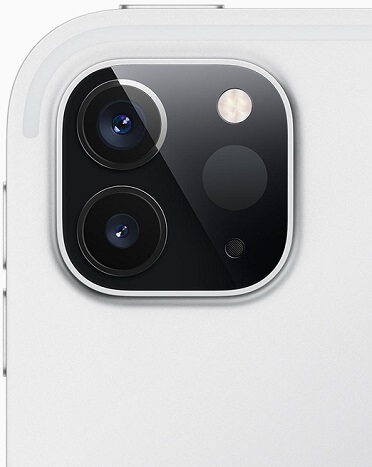 Also Read: 14 Best Mac Cleaner Apps to Optimize and Speed up your Mac
Exceptional Mics to Record Studio-Quality Audio
With the exceptional 5 studio-quality mics, Apple's new iPad Pro offers a perfect combination of detail capturing cameras, amazing display, and exceptional mics to record quality sound. It can be a dream device for all the content creators such as photographers, video experts, and sound professionals. The new iPad Pro can serve you as a complete mobile studio.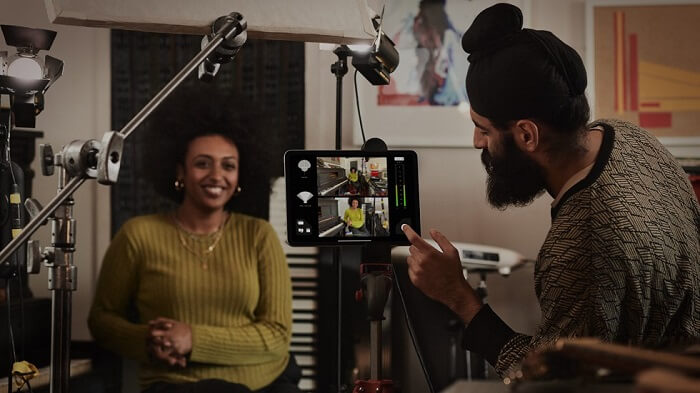 The Latest LiDAR Scanner
Here comes the latest technology of the new iPad Pro. LiDAR scanner is a very important feature for better AR (Augmented Reality) experience. It can create high-depth maps and can scan objects that are at a distance of up to 5 meters. This is also considered as the future of AR technology-based devices.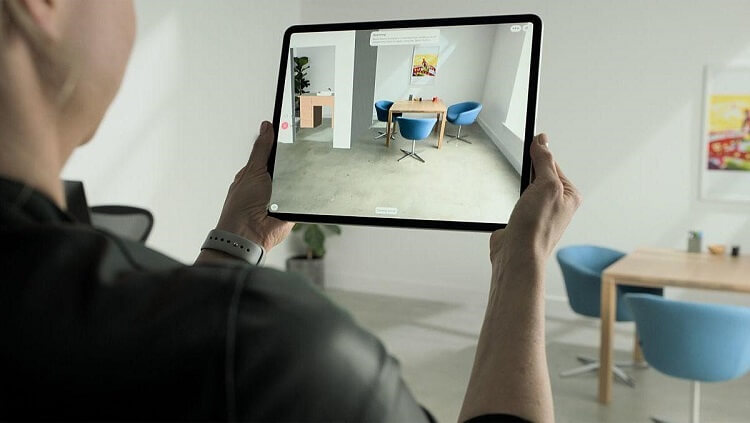 Trackpad Support
The new software update of iPads i.e. iPadOS 13.4, allows trackpad support. Before iPadOS 13.4, the trackpad support was only available with macOS. It enables you to have touch-first experience on your new iPad Pro as well. The trackpad also has Fluid gestures that help you to switch between multiple apps.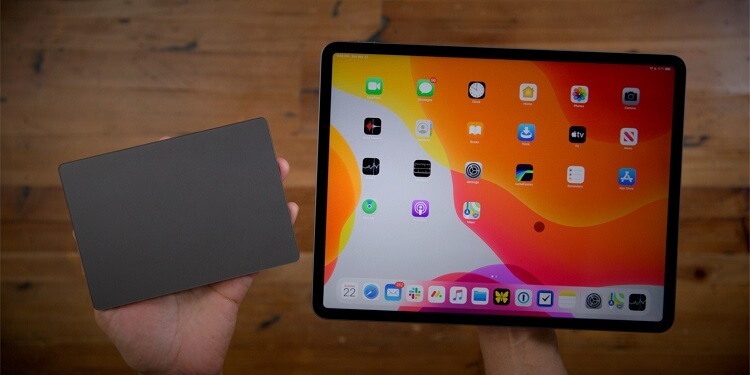 Magic Keyboard
Here comes a pro accessory for the iPad Pro. Magic Keyboard can be attached to the iPad magnetically. It allows you to set the viewing angle even up to 130 degrees. Due to the scissor mechanism, the Magic Keyboard provides a never before typing experience to the users. It can even be adjusted on a lap or the desk, at your convenience.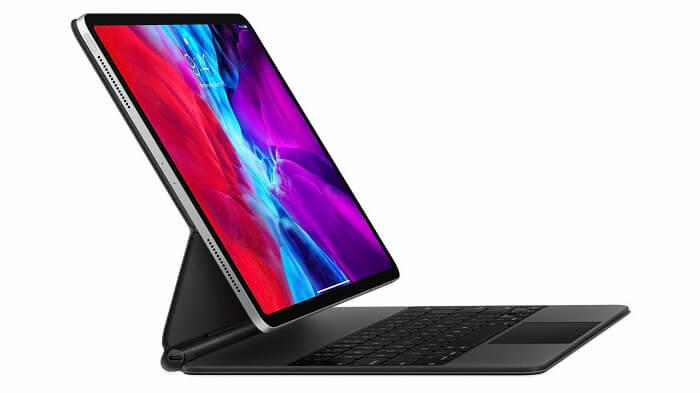 Further Additional Details
The new iPad Pro can be considered as the world's best device for content creation and augmented reality (AR) undoubtedly. Along with the major features such as LiDAR Scanner, an exceptional camera, and sound recording mics, the iPad Pro offers various other additional features. You can check them here.
So that was all you need to know about the latest iPad Pro and its features, including LiDAR Scanner, pro cameras, studio-quality sound recording mics, trackpad support, etc. For more such technology-related updates from the giant such as Apple, subscribe Innovana blogs.
Subscribe to Our Newsletter
Keep yourself updated with the latest technology and trends with Innovana Thinklabs Limited.