Fed of all the unorganized and messy image collection on your Mac? Download and install these best photo management software for Mac and organize your gallery within minutes. 
With the emergence of cameras in smartphones, people have started taking more pictures. It's not a bad thing to click more photos. After all, everyone wants to store good memories and photographs are one of the best methods to capture memories.
As smartphones don't have much storage, you transfer your data, including photos to your Mac. However, at a point in time, it becomes difficult to manage photos on Mac also. That's when the necessity of some best photo management software for Mac arises.
It can be an exhausting task to organize a collection of thousands of photos. Deleting any of them is also not an option, as they all resemble some precious memories. In that scenario, a photo organizer for mac seems to be the only effective solution.
This write-up talks about some of the best photo organizer apps and their features. We will explain what is photo organizing software first for your ease. So, without wasting any further time, let's have a look at the list of such apps.
What is the Photo Organizer Software?
Photo Organizer Software, as the name suggests, is a tool that allows you to organize all the images on your device properly. With the help of such tools, you can manage all your pictures as you want. Such programs allow you to categorize, move, and perform other tasks on all the images quite easily.
Best Photo Organizing Software For Mac [Latest 2021]
Below, we have listed some of the best photo organizers for Mac. These utilities can help you a lot in managing your vast photo collections on Mac.
1. Google Photos
Download the best photo organizer mac with free cloud storage. 
The list starts with one of the best photo management app, i.e., Google Photos. The app is quite famous as everyone knows about Google (the fun fact is that Google also knows about everyone).
This photo management software for Mac is free, just like many other services and apps of Google. This photo organizer for mac can also be used to free up your device storage. Google Photos is quite an advanced app that uses AI technology to organize photos and also make recommendations.
This can be considered as the best photo management software for mac because of its ability to edit meta tags of photos. The photo organizer app is even compatible with iPhone as well as mac. However, the app doesn't provide many features to edit photos.
Features of Google Photos:
The software provides free expandable cloud data storage of up to 15 GB.
The powerful editing capabilities of the software allow you to create desired images effectively.
You can even share the photos to your social media handles with Google Photos.
It even works well on Windows and Android operating systems also.
Google Photos can transfer photos and videos as well to cloud storage.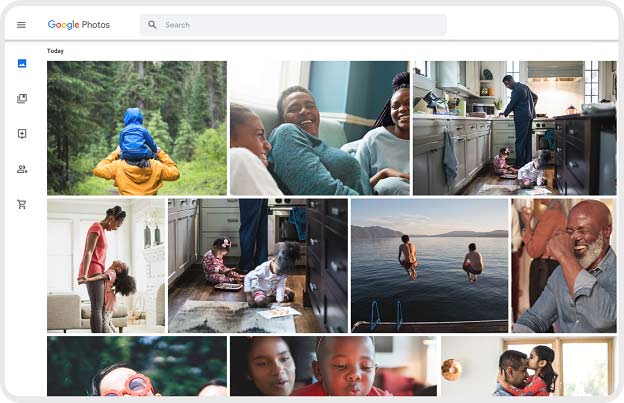 Also Read: Duplicate Photo Finder and Remover for Mac
2. Apple Photos
Install this best photo management software for Mac for advanced features at zero cost. 
This is the official and default photo organizer app for iPhone, Mac, and other Apple devices. Apple Photos can be the best photo organizing software for Mac if you are looking for a simple solution to sort and manage your photos on Mac.
With its recent updates, Apple Photos is now capable of making personalized albums. Apple Photos also comes with some advanced features such as facial recognition and GPS. These features can help you to organize and search for photos of a specific person or place.
Along with all these features, Apple Photos also provides you with some basic photo editing features. Hence, it can be considered as one of the best photo organizers for Mac.
Features of Apple Photos
The software allows you to save multiple images in Favorites for quick access.
You can view different images in presentation form.
Apple Photos has multiple editing options like resize, GIF, zoom, collage, crop, wrap, etc.
Apart from these, you can also edit the color, light, brightness, contrast, and other factors of images very easily.
It uses a smart curation that provides you with better organization of your photos.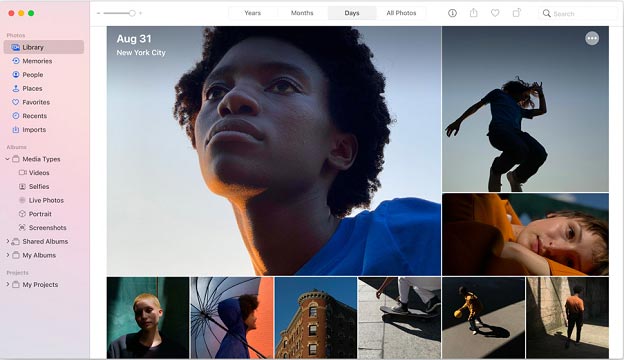 3. Adobe Bridge
Have a look at this one of the best photo organizer apps for Mac from the popular tech giant. 
Here comes software from one of the leading manufacturers in the designing software industry. Adobe is a famous name when it comes to designing and editing. The company also offers a photo organizer software named Adobe Bridge.
It is a free Adobe utility that solely focuses on organizing and managing albums. It can identify the photos already present on your Mac and presents them more clearly so that you can organize them better. You can try it if you are a beginner at using such software.
This photo management software for Mac offers quite a simple user interface and doesn't offer many advanced features. It can also make some minor alterations to your photos.
Features of Adobe Bridge
The software provides quick thumbnails to preview the files and images.
You can convert the images into different formats and save them on your device.
Just like any other effective photo management software, Adobe Bridge also provides multiple editing features.
You can also publish your creations on the software's online portal and flaunt your pictures.
Adobe Bridge can transfer your photos to Adobe Stock with a single click.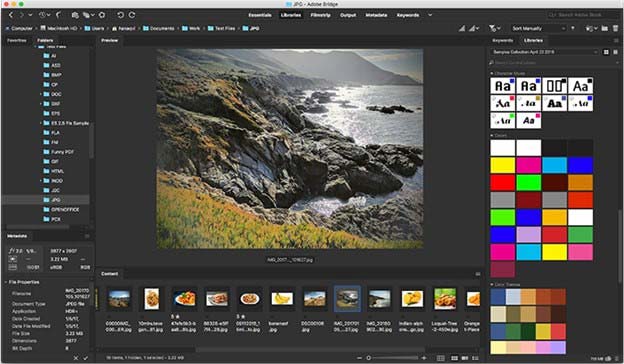 4. Luminar
Download Luminar, the best photo organizing software for Mac that has powerful editing features as well. 
Luminar is a paid software to manage photo albums on Mac. However, the features that it offers are worth the price. Luminar is one of the pro photo managers that offers a neat and clean user interface.
This best photo organizer for Mac also allows you to have a look at numerous photo thumbnails at the same time. You can even create your albums via this photo management software.
You can also give it a try if you are looking for a photo organizer app along with some advanced photo editing features. This can be one of the best combinations of photo editor and organizer software for Mac.
Features of Luminar
The interface of the software is very easy to use for beginners and professionals as well.
You get 24-7 customer support with Luminar for instant help at any time.
The unique AI of Luminar allows you to create digital masterpieces very quickly.
Luminar has loads of filters and features that help in creating the desired output very quickly.
Along with all these features, Luminar offers a toolbar to access many advanced options quickly and easily.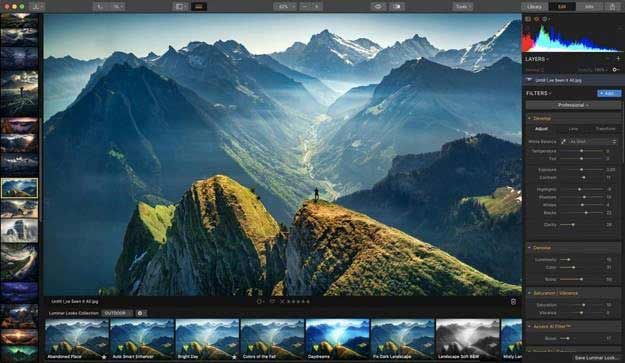 Also Read: How to Transfer Photos from iPhone to PC (Windows/Mac)
5. Adobe Lightroom
For everyone looking for software to manage photo albums on Mac and editing tools, Adobe Lightroom is the best alternative. 
Here we have another Adobe software. Adobe Lightroom is mostly considered as one of the best photo editing software. But, it is also an amazing photo management software for Mac. The application offers you features to import your photos and organize them as you want.
The software also allows you to add keywords to your photos so that you can easily search them. However, like most other Adobe applications, this one of the best photo organizers for Mac is also preferred to be used by professionals.
Features of Adobe Lightroom
The cross-platform structure of the software allows you to use the software on different operating systems.
The software can extract objects from images precisely in optimal quality.
Adobe Lightroom's Smart AI categorizes the images automatically through face recognition and other tools.
The user interface of the application becomes a little complex due to so many features.
The software also works on an artificial intelligence system that provides you with photo edit suggestions.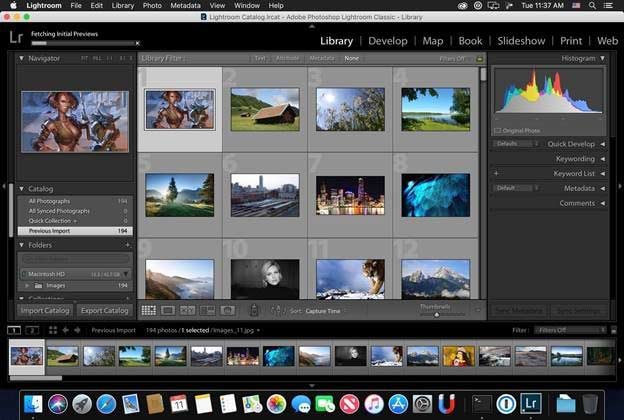 6. ACDSee Photo Studio for Mac
Download ACDSee Photo Studio the best software for photo organizing on Mac with easy search options. 
ACDSee Photo Studio for Mac is a great solution for all your photo organizing needs on Mac. ACDSee provides some of the best management features you can ever ask for. The software provides a unique folder for uncategorized and special images.
Apart from being one of the best photo management software for Mac, ACDSee is also an effective editing tool. You can edit multiple images through the software in a snap. What makes the software quite different from others is that you can add labels to images with a single click.
You get instant iCloud access with ACDSee for effective management of images saved online.
Features of ACDSee Photo Studio for Mac
You can assign catchy and easy keywords to images to find them easily when required.
The software saves all your searches to provide better results in the future.
You can edit, copy, and paste the metadata and other information in multiple images at once.
With ACDSee, you can also find and erase duplicate images whenever you want.
The software allows you to preview all the images through thumbnails for easy organizing.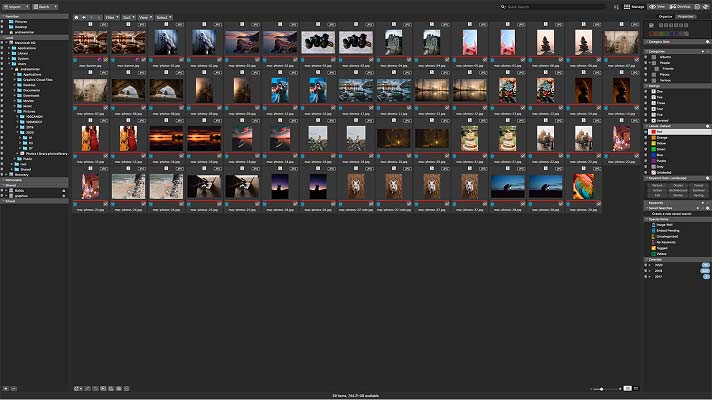 7. digiKam Photo Manager
Consider this photo organizer mac if you want a product with RAW outputs from cameras. 
Let's have a look at another effective software to manage photo albums on Mac. digiKam Photo Manager provides some of the best features for all Mac users. The developers of the software work continuously and provide regular updates for the product. Latter much better than the former.
Here's the best part about this best photo management software for Mac. The software can manage over 100,000 images at once. Moreover, you can also share your image collections on social media platforms. You can download the software for free and organize all your images effectively.
Features of digiKam Photo Manager
The software imports all the images and videos in raw and keeps them intact.
You can search and organize the images very easily through the software.
The developers of digiKam Photo Manager kept the software open-source for your ease.
The software allows you to edit and assemble images in a more prominent way.
The software categorizes different images according to their metadata and other information.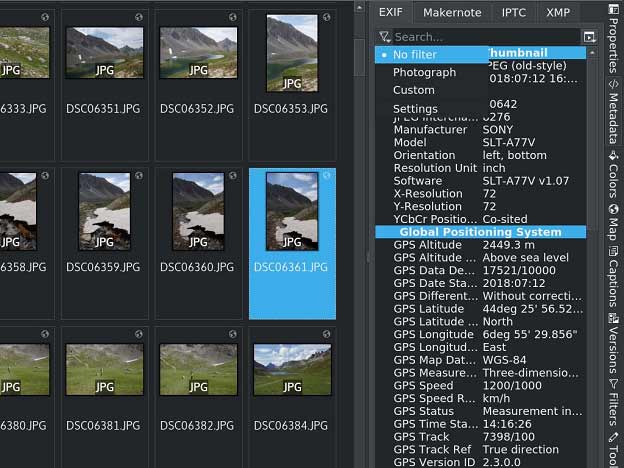 8. Movavi Photo Manager
Download the best photo management software for Mac with an integrated duplicate photo eraser. 
Movavi is a very popular brand in the tech world. The solutions provided by the company are as effective and efficient as they can be. One such product from the house of Movavi is the Movavi Photo Manager.
With Movavai Photo Manager, you can edit images as well as organize them with some simple clicks. The Smart AI of the software with optimal facial recognition categorizes the images according to faces.
You can tag specific images under various categories like geolocation, travel, family, and other custom tags. The strong features of the manager tool are beyond expectations.
Features of Movavi Photo Manager
With Movavai Photo manager, you can find duplicate images and delete unnecessary ones.
As the software is cross-platformed, you can install it on Windows as well as Mac devices.
The photo manager also allows you to view images in full-screen mode for ease.
The software organizes the images automatically according as you want.
Movavi Photo Manager supports images from different sources and formats.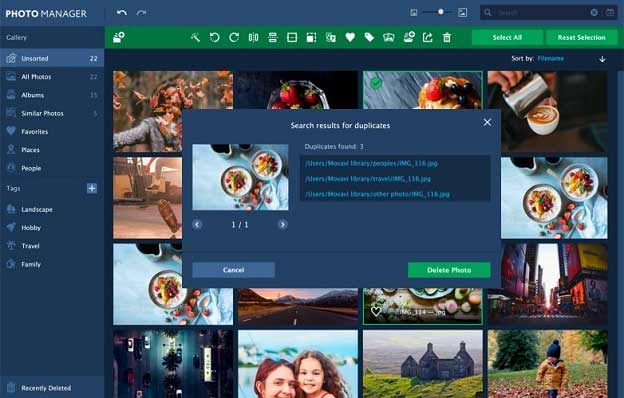 9. Capture One
 The best photo organizer apps for Mac with intuitive designs and lens conversion features. 
Capture One is one of the best photo organizer apps for Mac that is easy to use. You can manage as well as edit images and create digital masterpieces with the software very quickly. The lightning-speed management of images through shortcut keys will revolutionize your Mac for eternity.
The software can remove unnecessary objects from the images and improve their clarity with some easy steps. If you are a beginner, you will have a lot of fun learning and editing images. While for professionals, this software will provide you everything.
Features of Capture One
The color editing tray of the software edits every color quickly and easily.
The app allows you to work on specific sections of the images with minimal effort.
With Capture One, you get multiple lens qualities from different cameras.
You can upload and share your collections with other users around the world.
The software allows you to manage images by providing ratings to them.
There is a 'learn' section on the interface of Capture One that allows you to learn how to use it.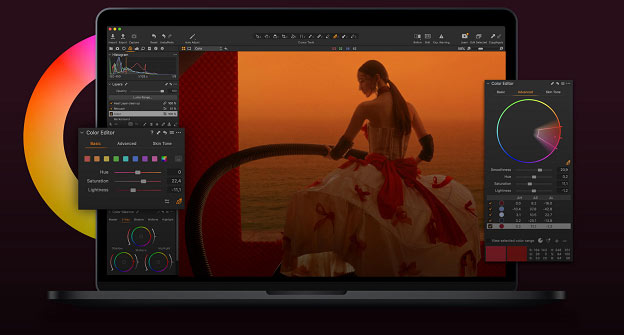 10. Picktorial
Pictorial, the best photo organizing software for Mac for easy management and attractive editing options for all. 
Just like any other best photo organizer apps for Mac, Picktorial is also more than just a photo manager. With Pictorial, you get access to an extra mile. You can edit images, and create desired outputs according to your imagination.
The interface of Picktorial is smooth, intuitive, and very easy to use for all. Picktorial's Catalog-Free Library is the best thing you will never find anywhere else. This photo editing and management tool is powerful yet simple for ease of access. 
Features of Picktorial
You can edit the lighting and colors of every image with Pictorial.
The software allows you to remove clutter, unwanted objects, and digital noise from the images.
The software has smart albums to provide you everything you need for quick access and management.
With Picktorial, you can organize all your images based on geotags, metadata, albums, and more.
The software uses a 16-bits GPU to provide the best speed and performance to you.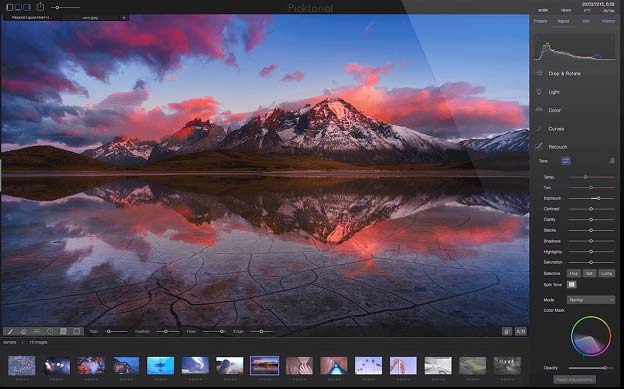 11. AfterShot Pro
Download this lightweight yet, great software to manage photo albums on Mac quite easily. 
AfterShot Pro is a lightweight and the best software for photo organizing on Mac. The workflow of AfterShot Pro is faster than most other similar programs. One of the best traits of AfterShot Pro is that it can process multiple images in a single batch.
The software is integrated with Adobe Lightroom and transfers images to and from the app quickly. Just a single click and all your images will be whenever you want them to be. Unnecessary objects, like blemishes, will no longer disgrace your images.
Features of AfterShot Pro
The software supports RAW images from different camera brands.
AfterShot has an attractive UI with multiple options.
If your images have that lens effect, AfterShot Pro can remove them for you.
The software has a cross-platformed structure that allows it to install on Windows, Mac, and Linux devices.
You can create and assign different profiles to the images as you like.
The versatile watermarking features of the tool protect your creations.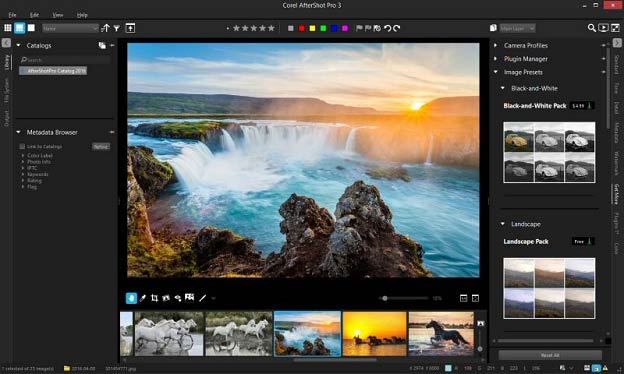 12. Mylio
Download, install and use this best software for photo organizing with multiple devices and platform support. 
Here we are at the last product on our list of best photo organizer apps for Mac. Mylio may not be as effective as the products listed above but does a good job. With the help of the tool, you can organize your images, videos as well as documents. One platform that does it all.
One of the best features of the software is when you get the premium subscription, you can install the app on multiple devices. Mylio has a cross-platformed structure that enables it to be installed on Mac, Windows, iOS, and Android devices.
Features of Mylio
With the premium cloud storage of Mylio, you get to upload and save images securely.
The smart search features of the software help in finding images without an active internet connection.
Just like most of the other best photo organizer apps for Mac, you can use Mylio to import raw images from cameras.
Add your family members and friends to share your image collections with anyone around the globe.
Whether you are a family man, businessman, or anyone else, Mylio is suitable for everyone.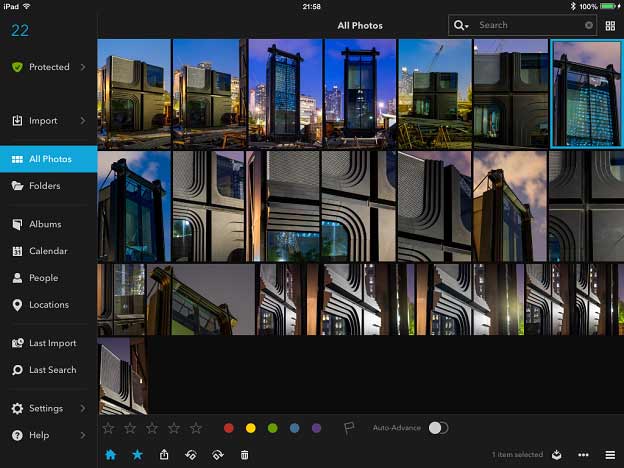 Common Queries Related to the Best Photo Management Software For Mac
Here are some of the frequently asked questions related to Photo Management Software For Mac that will help you in getting a better understanding of the products:
Q1. Why you should use photo organizing software?
The image collection on any device can get cluttered very easily. To unclutter or organize such images in one place, you should use photo organizing software. These photo managers allow you to get all the images on a single platform. You can even make simple edits to all the images with the help of such tools.
Q2. What should I look for in a digital photo organizer?
You may find a lot of different photo organizers on the internet but not all of them are effective. There are certain qualities that every good photo organizer should have which includes options like:
Simple editing
Option to categorize
Move and share images
Cloud storage
Powerful interface
Simple designs
Advanced features, etc.
You should only download a photo organizer for mac only if these features are included.
Q3. What is the best software to manage photos for Mac?
Every person has different priorities when it comes to photo managers. Some users want cloud storage while others just do not. Some want advanced options while others prefer simple ones. It is very hard to ping to one best software to manage photos. However, according to our recommendations, these are the best ones yet:
Google Photos
Apple Photos
Adobe Lightroom
Luminar
Q4. How to Use Photo Management Software?
The process to use any photo management software is very easy. Just launch the application and wait for some time while it collects all the data from your device. After the scan is complete, the software will list all your photos in different categories according to their locations. You can move, save or share these as you want very easily.
Concluding Notes on Top 12 Photo Management Software For Mac
So, these are some of the applications that we find as the best photo organizer for Mac. You can give them a try if you have a messy photo library on your Mac.
Although there are various other options as well, we have listed only those applications that are reliable. You can also provide your suggestions in the comment box.
For more such information, subscribe to Innovana blogs, and also bookmark the page.
Subscribe to Our Newsletter
Keep yourself updated with the latest technology and trends with Innovana Thinklabs Limited.