A graphics card or a video card is used to maintain the image processing for your computer. It is responsible for all media functioning. There are a lot of graphic processing components located on a graphics card and they make quick calculations to render an image.
When your graphics card starts malfunctioning, it could lead to issues while streaming videos and playing games. The cause for such problems is usually corrupted or missing Graphics Drivers.
What happens when the graphics driver goes corrupt?
The signs of a corrupted graphics driver are almost similar to that of a corrupted graphics card. This means that this issue affects the whole image processing of the system. Usually, the reason for a bad video card driver is a bad installation or a virus.
The most common consequence of a corrupted video card driver is the occurrence of Artifacts. They are distinct odd shapes and colors that appear as spots on the screen. It is entirely visual garbage. They also stretch out the different textures.
You could also experience constant PC crashes, ranging from a simple bluescreen to a complete 'lockup', to even random power-offs. You could also face lower frame rates and slowdowns.
And in all such cases, the best solution is to reinstall the Graphics driver and update it with the latest one on your system.
A General Suggestion to Fix Graphics Driver Issues
If you are thinking about updating Graphics Driver, then we suggest you to use one of the finest software Bit Driver Updater. Along with repairing your drivers, Bit Driver Updater offers so many other functions as well. Despite being a comprehensive tool, it is available for free. Hence, we recommend you to give it a try. Here is the link that can help you to download this best driver updater.

However, if you want to try some other fixes, then follow these steps to do so:
Step 1: Uninstall the Graphics Driver from the system
To reinstall the new Graphics driver on your computer, you need to uninstall the old one. You can easily complete this task from the Device Manager. It is a reasonably straightforward process.
Open device Manager by either accessing it from the Control Panel, or by pressing the Windows key and letter R at the same time to open the Run window. In the appeared dialog box, type devmgmt.msc and click OK.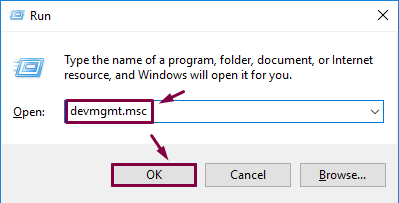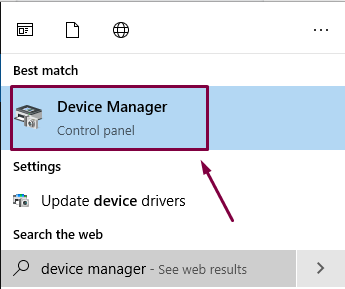 Find Display adapters, and double-click on it to view all the video, display or graphics card devices in the category. If you have multiple video cards, all of them will appear here.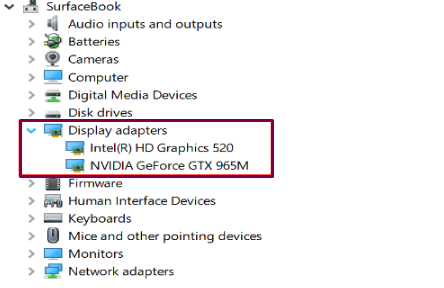 In the Device Manager, right-click on the graphics card entry and then click the Uninstall device option. Again, if you have multiple video cards, right-click on the one whose driver you want to reinstall.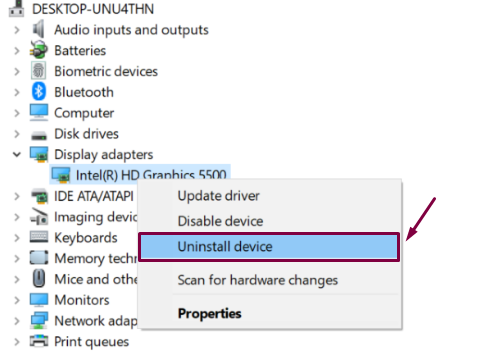 In the confirm Uninstall Device dialog box, check the 'Delete the driver software for this device' box, and finally click on Uninstall.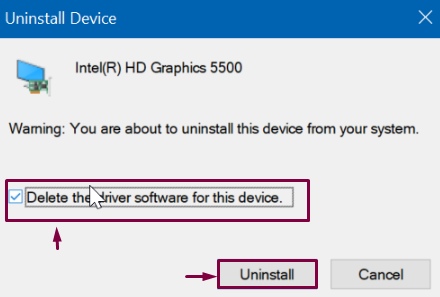 Step 2: Install a new Graphics driver
You've got the option to install a new graphics driver either manually or automatically. You may choose to prefer the way that best suits your skillset.
Method 1: Install the graphics driver via Windows
Now, this solution is quite simple. As soon as you are done with uninstalling the Graphics driver from your system, you need to reboot your computer. This way, Windows will instantly and automatically install the driver on your from Windows update, without any third-person help.
Although it needs to be mentioned that this method doesn't always provide the latest and most compatible driver. Hence, it's better to check out the other methods.
Method 2:  Find a new Graphics driver online
Before you uninstall the Graphics card device, note down its name and model number. After doing so, go to the video card manufacturer's website, and download the latest version of the driver. If this doesn't work, then go to the PC manufacturer's website, and there, download the latest driver version for your PC model.
Also Know : PUBG PC Crashing? Resolve The Issue In 5 Minutes
And if both of these methods pose problems, then simply search for a correct driver by going on the web and typing in the name and model number of the graphics card. Download the driver file.
After uninstalling the device, reboot your computer, and then run the downloaded setup file. Follow the on-screen instructions to complete the installation. And finally, restart your computer.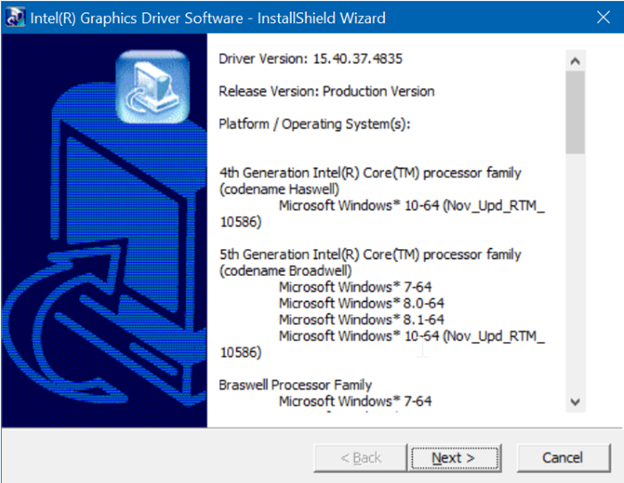 Method 3: Download and install the latest graphics card driver automatically
Since manual fixation is quite lengthy and tiresome. It tests your time, patience, and computer skills. You might even download the wrong drivers that can further damage your system.
And hence, in that case, we recommend using a utility tool, a driver updater to be precise, like Bit Driver Updater.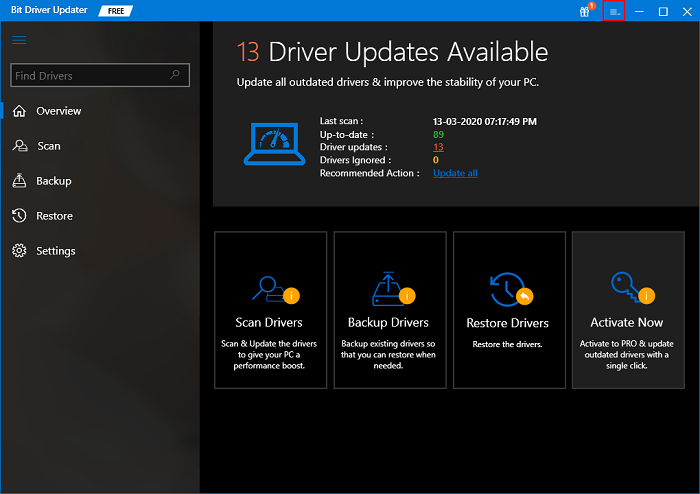 Bit Driver Updater, and other tools similar, automatically recognizes your system and start finding the latest drivers that would solve all your system issues. It is extremely proficient in detecting the correct drivers so that you don't need to search for them online. It updates all the outdated, broken, or missing drivers in one go.
You can instantly scan your system for outdated drivers with the FREE version, while with the PRO version you can do a lot more, like driver Backup and Restore.
These are the methods through which you can easily and efficiently reinstall the Graphics driver in Windows 10. Although every one of them is good, we still recommend going the automatic, aka driver updater way.
Subscribe to Our Newsletter
Keep yourself updated with the latest technology and trends with Innovana Thinklabs Limited.