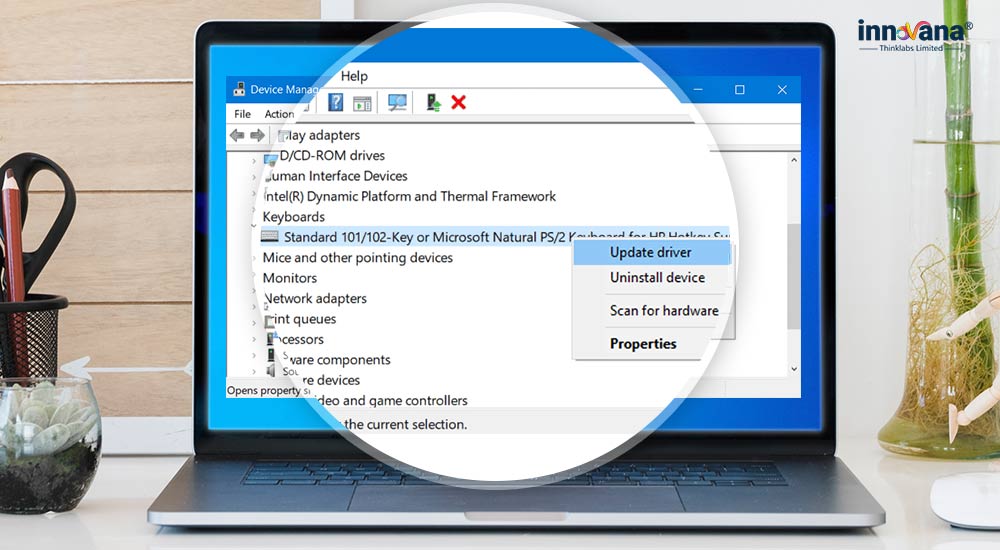 Keyboards are quite an essential part of our PCs. They are one of those input devices that are necessarily required to operate the PC. Keyboards and mouses are so much important that you can not use your PC without them. It becomes quite difficult to operate PC when the keyboard malfunctions or stops working. It might happen because of your faulty keyboard driver. Hence, in that scenario, you have to update keyboard drivers of your PC. Updating device drivers regularly is also quite necessary for the proper overall functioning of your computer.
Recommended Method to Update Keyboard Drivers
You can update your device drivers through various methods, but we prefer you to use the most optimum one. And there is no doubt that Bit Driver Updater is the most proficient method to update all your hardware drivers and fix multiple issues related to them. You can download this competent driver updater application from here

However, there is also a possibility that your keyboard drivers are up-to-date, but they have not been installed properly. In that situation, you are required to reinstall the keyboard driver. This blog discusses solutions to such keyboard-related problems. So, let's move straight to the solutions for your keyboard driver related problems.
How to Reinstall Keyboard Driver
At first, let's discuss the procedure to reinstall the keyboard driver. It might be possible that you have the latest keyboard driver on your Windows 10 PC and still facing keyboard-related problems. It can happen because of the improper installation of the keyboard driver. Hence, in that case, you are required to reinstall the keyboard driver on your Windows 10 PC. Before proceeding with the steps, it is advised to properly check the keyboard. Along with that, also check the cable that connects the keyboard to your PC.
As you have checked everything, proceed with the steps mentioned below.
Step 1. Move the cursor to the left bottom of the screen and right-click the Windows Start icon.
Step 2. Click on Device Manager.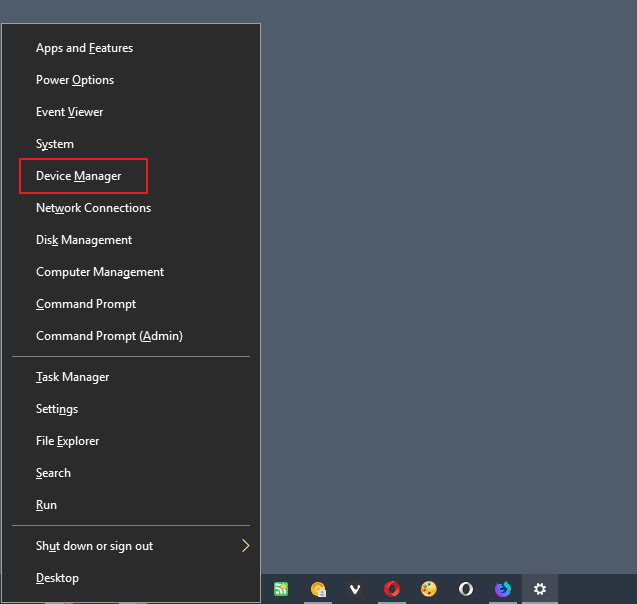 Step 3. Now click on "Keyboards" to expand it.
Step 4. Right-click on "Standard PS/2 Keyboard".
Step 5. Select "Uninstall" from the drop-down menu.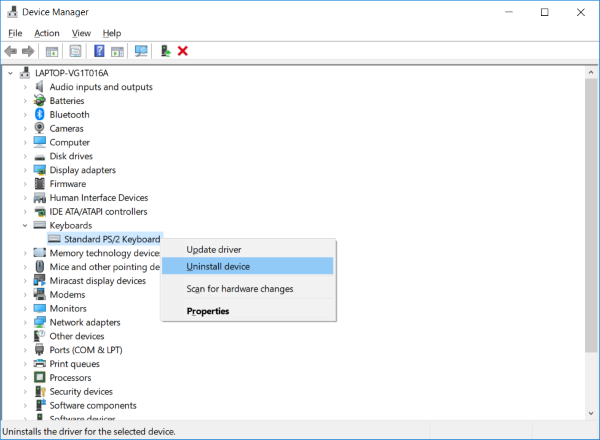 Step 6. Click on "OK" in the confirmation window.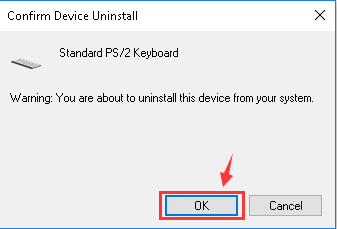 Step 7. You have uninstalled the keyboard driver. Now restart your PC so that Windows can reinstall the keyboard driver.
Although, if you are still facing issues with your keyboard, then might be your keyboard drivers are outdated or broken. Hence, you have to update the keyboard drivers on your Windows 10 PC.
How to Update Keyboard Drivers
If the keyboard drivers are broken, missing, or outdated, then they can cause keyboard malfunctions. You can fix this situation by updating your keyboard drivers. There are two ways through which you can update keyboard drivers. One is by updating keyboard drivers manually, and the other is updating them automatically. Here we are going to discuss both the methods.
Update Keyboard Drivers Manually
Windows operating system offers its default standard keyboard driver. People usually use that only. You can check it in the Device Manager, it is there with a name of "Standard PS/2 Keyboard". So there is no need to install additional drivers. You can get the updated keyboard driver through Windows Update. Here are the steps that you are required to follow.
Step 1. Move your cursor on the Start icon, click on it.
Step 2. Select Settings.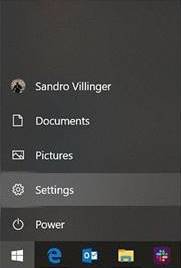 Step 3. Go for "Windows Update & Security".
Step 4 Look for the updates. It will automatically download the latest driver for the keyboard or any other device.
However, the above method seems quite ineffective sometimes. Hence, people do not prefer it every time they stuck with a keyboard issue.
There are various other methods as well through which you can manually download the latest keyboard drivers on your Windows 10 PC. You can find the driver updates on the websites of the official manufacturers. You can also use Device Manager to update and install keyboard drivers on Windows 10 PC. It's not sufficient to update and install the keyboard driver only. You also have to check for the driver for your USB port through which your keyboard is connected to the PC.
Hence, it becomes quite difficult, time-consuming, and a complicated task to update keyboard drivers manually. That's the reason why people do not usually prefer updating their device drivers manually. If you are one of them, then hold on we also have something for you.
How to Update Keyboard Drivers Automatically by Bit Driver Updater
As we have promised above, this section of the write-up is for those who avoid updating their device drivers manually. We completely understand that you also have many other important tasks to do. Hence, you can not sit in front of your PC for hours, just updating your drivers. We have solely designed the Bit Driver Updater program for people like you. As the application can update your device drivers in just a few clicks, and possesses various other features as well. It can be the most handy driver updater tool to update your device drivers automatically.
If you are done with the process to reinstall keyboard driver and still facing issues, it is probably because of the outdated drivers. However, by using the Bit Driver Updater, you can fix it as well and that too automatically. Here are some of the highlights of Bit Driver Updater.
Bit Driver Updater can update keyboard drivers or any other drivers in the shortest time possible. You just have to do a few clicks.

It is quite compact and doesn't require much space on your device storage.

The tool offers quite an intuitive user interface.

You are just required to download and install this tool on your PC. It automatically scans all the outdated and broken drivers on your PC.

The tool provides you with certified drivers from the reliable sources.

In its pro version, this comprehensive driver updater also allows you to make backups of the existing drivers before upgrading them. And Bit Driver Updater also lets you restore them in the future.
Now, you might be thinking about the process to update keyboard drivers with Bit Driver Updater. Don't worry, as the procedure is quite simple. Here are the steps you are required to follow. Before proceeding further, download the program setup from the below button.

Run the Bit Driver Updater setup and install the application on your PC.

Once it gets installed, launch the driver updater app.

As soon as you launch it, the driver updater tool automatically starts scanning your device drivers.

After a few seconds, you'll get a list of drivers that are broken and outdated. If your keyboard driver is actually having some problem, then the tool will show it also.

Now, click on the "Update Now" option to update keyboard drivers or any other drivers on your PC.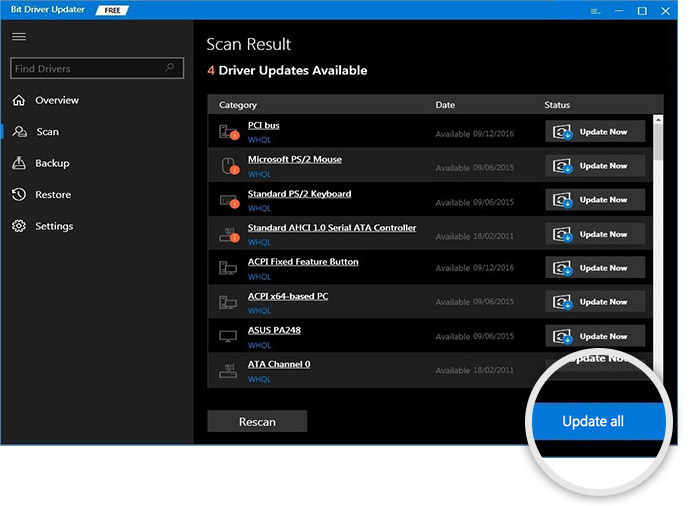 We hope that the above guide helped you to fix your keyboard driver issues. As the sequence of the guide, it is usually advised to first reinstall keyboard driver, whenever a problem arises with the keyboard functioning. It saves our time and confirms if there is really a need for the driver update. If the problem still prevails, then you can proceed with the steps mentioned above to update keyboard drivers.
For more such useful information, subscribe to Innovana Blogs and bookmark the page. We'll get back to you soon with more technology-related content.
Subscribe to Our Newsletter
Keep yourself updated with the latest technology and trends with Innovana Thinklabs Limited.